Clubhouse is the most recent and perhaps most exclusive social media chatroom app. Though still mostly private, Clubhouse was designed with communities in mind and has sparked conversations about what Clubhouse could do for e-commerce brands.
It offers businesses a way to network that's similar to getting on a radio show you love or hosting your own talk show one-on-one.
Clubhouse's Rise to Success
Clubhouse was designed to be the future of social media. It has amassed a large following since its official launch in the fall of 2019, but Clubhouse didn't pick up any steam until soon after the pandemic hit.
Clubhouse users are so dedicated they created Clubhouse communities outside Clubhouse itself.
Clubhouse's user base has grown significantly, so has its fundraising. Clubhouse originally had a market capitalization of $100 million in May 2020, then rose to $1 billion in January 2021 and subsequently reached $4 billion with its most recent Series C, which was unveiled in April.
The pandemic also encouraged the growth of this platform, since people were looking for new methods to stay engaged, learn new things, and be part of a community.
People with an interest in any of these subjects could tune in to discussions about fashion, technology, sports, business, culture, design, and more.
The goal of the Clubhouse is to create a space where you can meet and interact with other community members in an informal, unscripted atmosphere — which is ideal for developing both personal and business brands.
Clubhouse Is an Authentic Way to Interact with Famous People
Clubhouse allows brands to reach new audiences, learn about what people want, and be part of the Clubhouse community.
It is especially useful for individuals who don't live in major cities because it allows you to interact with celebrities and public figures without leaving your home or spending money on travel.
The social audio app is also great for e-commerce businesses because it can reach customers that would otherwise be unreachable or difficult to connect with because its users tend to trust their favorite Clubhouse members over outside ads.
ALSO READ: 10 Foolproof Ways to Improve eCommerce Email Engagement
The Basics of Clubhouse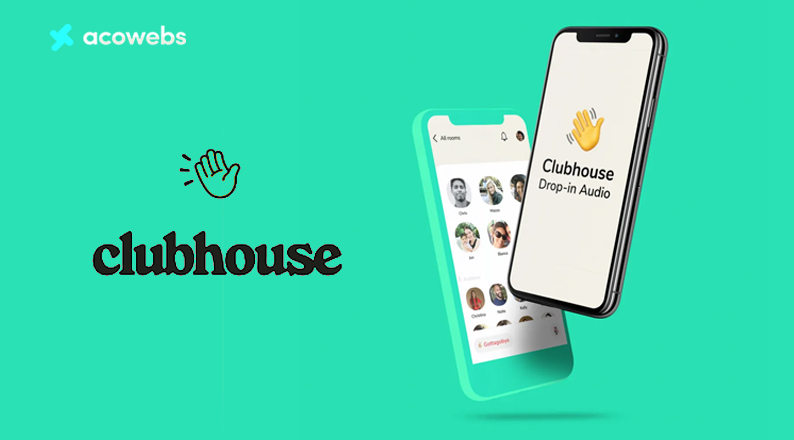 The clubhouse offers its users an ad-free, live audio experience. It is invite-only and new chatrooms are opening every day.
Users of the social audio app can discover public rooms through the app's "Discover" function or by receiving an invite from a friend.
How to use Clubhouse
You must be invited to Clubhouse by another Clubhouse user. Once in, you may select any number of interests from biology to beauty after you sign up for an account.
You can also search for and follow other Clubhouse users as well as join and participate in different clubs, which are focused on various themes or issues.
Clubhouses can be audio-only or record and publish podcasts as well. Clubhouse also features a question and answer function where anyone in the Clubhouse may ask a question and other Clubhouse users may respond.
So why would brands use Clubhouse?
There are a number of benefits that come along with connecting with an e-commerce brand through Clubhouse.
Clubhouse users tend to trust other Clubhouse members and influencers more than ads or promoted posts, so e-commerce brands can grow their brand awareness and customer base through Clubhouse.
The social audio app is a great way for e-commerce brands to stay in touch with their fans and maintain a relationship outside of transactions because Clubhouse's users will often be listening several times a week for months.
The clubhouse also allows you to develop your brand by adhering to Clubhouse's rules, which include limiting promotional activity during user-submitted content hours.
ALSO READ: eCommerce Trust Signals to Build Customer Confidence
Should You Be Marketing on Clubhouse?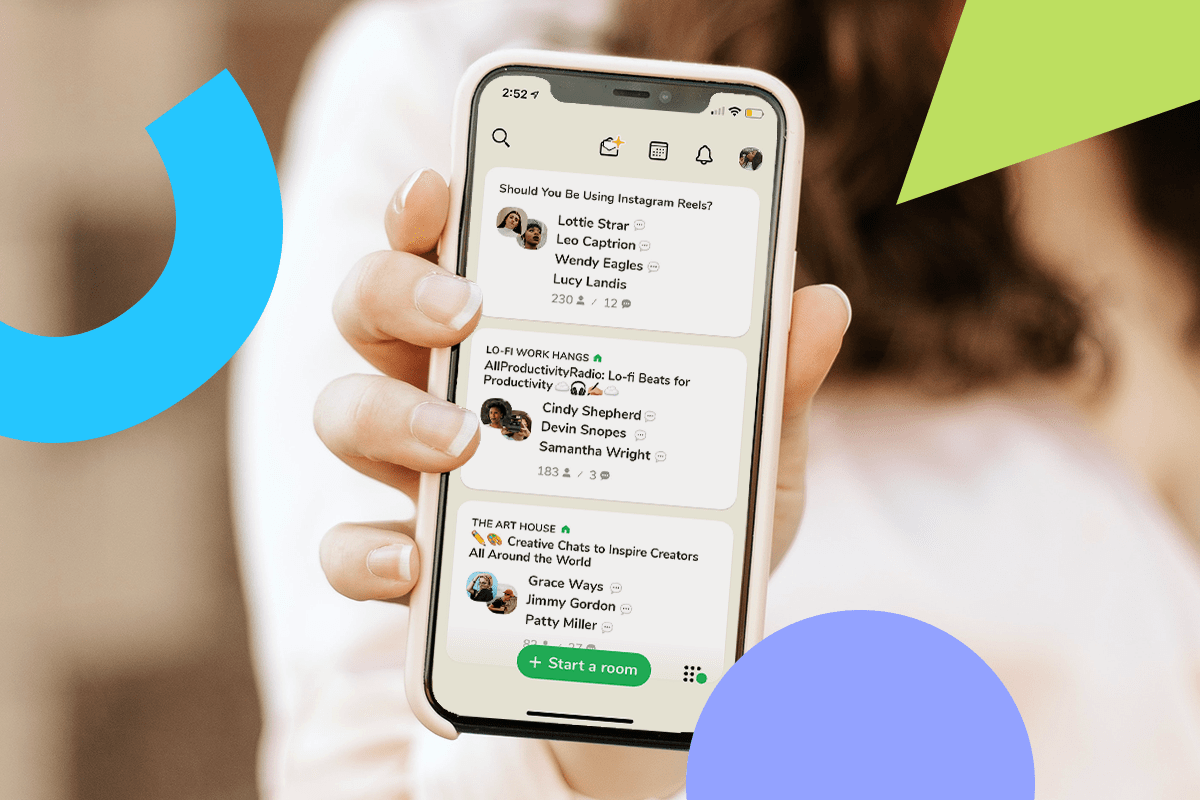 It is still too early to tell how Clubhouse will affect e-commerce brands and whether or not the app's users would be interested in shopping from Clubhouse.
However, Clubhouse can also be a great tool for an e-commerce brand as long as they follow Clubhouse's rules so they don't come across as overly promotional.
Clubhouse allows businesses to acknowledge their fans through contests, giveaways, and product trials/sampling so that both parties benefit.
A great way for e-commerce companies to connect with their customers on Clubhouse is by hosting conversations because it gives consumers the chance to meet experts behind the products who know everything there is to know about them without having to leave home.
E-commerce brands can also host conversations that will allow them to lead discussions on hot topics involving their industry, host "ask me anything" sessions, and give Clubhouse members deals.
Whichever way you choose to use Clubhouse for your e-commerce brand, it is important to remember Clubhouse's rules if you want the experience to be successful.
Clubhouse guidelines are posted on its website, but some of the most important ones include maintaining a friendly environment where everyone feels welcome, not using third-party apps or bots for marketing purposes, distributing content equally during user-submitted hours, promoting Clubhouse events sporadically outside of those hours, and being aware of copyright laws when uploading promotional content.
Clubhouse rooms often feature users who are experts in their industry. Clubhouse conversation rooms allow e-commerce companies to connect with consumers and grow their brand by involving themselves in these conversations.
A great way for e-commerce businesses on Clubhouse to remain visible while following rules is by sharing content outside of the hours designated for user submissions.
For example, companies can promote online deals or weekly newsletters during other times besides user-submitted hours as long as they don't sound too promotional.
E-commerce brands can also use Clubhouse to promote conversation rooms that feature their products.
While there is still much speculation as to how Clubhouse will affect e-commerce and brand building, Clubhouse users show a lot of interest in connecting with other Clubhouse members and experts in the industry.
It is not yet certain if Clubhouse's user demographics overlap with those of e-commerce brands, but we know one thing for sure: it's never too late to start connecting with your customer base through Clubhouse.
ALSO READ: How To Increase E-commerce Sales Using Social Media Marketing
Best Practices for Marketing your Business on Clubhouse
The clubhouse isn't designed for video, but it does have audio-only capabilities to create and connect with an audience.
You can use Clubhouse to your advantage if you plan ahead and take some chances. Here are some of the best practices to help you market your company on Clubhouse effectively:
Keep it conversational. Speak as you would to a customer over the phone, but try to remain positive and upbeat at all times.
Avoid using third-party apps or bots for marketing purposes. Third-party apps and bots should be used sparingly if at all; they're more likely to annoy Clubhouse users than help attract their attention toward your brand.
Use promo codes during which these types of messages are allowed. This benefits your company by allowing you to get feedback on how well your Clubhouse's club or conversation worked.
Be selective with Clubhouses that feature your brand or products. You need to get a good sense of how well e-commerce brands are able to market themselves on Clubhouse before you try showcasing your brand in the way recommended above.
Promote important events outside of user-submitted hours. This will allow you to build a strong online presence while staying within Clubhouse's rules. If you're going to promote promotional videos outside of user-submitted hours, choose ones that have already been promoted within those hours before so they have a better chance of being seen by more viewers.
Avoid sharing promotional content that is too loud or clutters the audio stream. You're unlikely to win over Clubhouse users if they dislike how your content sounds.
Be aware that Clubhouses that feature other e-commerce brands should be held to a higher standard than Clubhouses that feature experts in the field. Consumers will be less likely to trust brand recommendations from other brands than they would an expert because their only interactions with you have been through e-commerce channels, rather than face to face or over the phone.
Clubhouses should be specific and provide a solution to a problem or promote special Clubhouse events. People will not join a clubhouse club if they do not feel it's valuable enough, so you must time your Clubhouse conversation rooms well and focus on the benefit to the consumer rather than on your business.
Keep your messages concise and avoid any marketing gimmicks. Be honest about the topic by introducing the host and cohosts in Clubhouses intended for brand marketing purposes. Clubhouse users are unlikely to stick around if the Clubhouse feels like a sales pitch, so stick with Clubhouses that feature actual Clubhouse members instead of your own employees whenever possible.
Consistency is key when it comes to branding yourself on Clubhouse. You must build trust by providing valuable information and content, not poorly disguised promotional videos or messages.
Many e-commerce brands find it difficult to market themselves within Clubhouse because there are no obvious paths to building brand awareness with users, but that doesn't mean you can't take some risks.
ALSO READ: Top 8 Social Media Strategies That Every E-commerce Store Needs To Implement
Conclusion
The clubhouse is an innovative, exclusive app that can be used to connect with your customer base through Clubhouse.
Clubhouses are known for being conversational and promoting great user engagement. Clubhouses featuring e-commerce brands must follow stricter rules than Clubhouses of experts, but both types of Clubhouses must abide by the Clubhouse rules or risk alienating users.
When planning out your marketing efforts on Clubhouse, it helps to know what the rules of engagement are, such as what types of messages and content are allowed during which hours; this will help you avoid doing something that might harm your brand's image and increase awareness.
It can be difficult to find success within Clubhouse without any type of promotion or new audience-building strategies involved (such as inviting Clubhouse members to Clubhouses hosted by your brand), but Clubhouse is continually growing and provides more opportunities for users of various brands to interact.
With this in mind, it's only a matter of time before Clubhouse becomes an integral part of marketing efforts by e-commerce brands.
Clubhouse can be used as a platform to increase sales if you follow Clubhouse rules, are selective about the Clubhouses you choose to promote on and implement consistency into your marketing plan.
Consumers must believe that Clubhouses featuring e-commerce brands are valuable or trustworthy enough to join, so sticking with Clubhouses that also feature Clubhouse members instead of company employees helps keep consumers happy while promoting what makes people unique.
By implementing these strategies into your Clubhouse marketing plan, Clubhouse can be a valuable tool for growing your e-commerce brand.
Acowebs are developers of Woocommerce bulk discounts that will help you add bulk discounts to products on your stores. It also has developed various other plugins like the popular plugin for managing the checkout form fields in WooCommerce, called Woocommerce Checkout Manager, which is highly feature-oriented yet lightweight and fast. There is also a free version of this plugin available in the WordPress directory named WooCommerce Checkout Field Editor.