Both Shopify and WooCommerce are eCommerce giants, and choosing one over the other can be a tough choice.
Shopify is not only powerful and reliable, but also easy to use, while enabling users to access advanced templates and full-time customer support.
WooCommerce, on the other hand, is a plugin, whose capabilities enable users to convert their WordPress sites into online stores. Given the platform is open-source, it is easy to install, though users have to cater for web hosting and security.
While both Shopify and WooCommerce have their pros and cons, business owners must choose one that fits their needs better, in terms of building a fantastic online shop and accessing advanced, affordable, and flexible features and benefits.
After reading this article, you will learn the differences between Shopify and WooCommerce, and be able to decide on which of the two eCommerce platforms. you should use between the two.
Shopify Vs WooCommerce: An Overview
What is Shopify?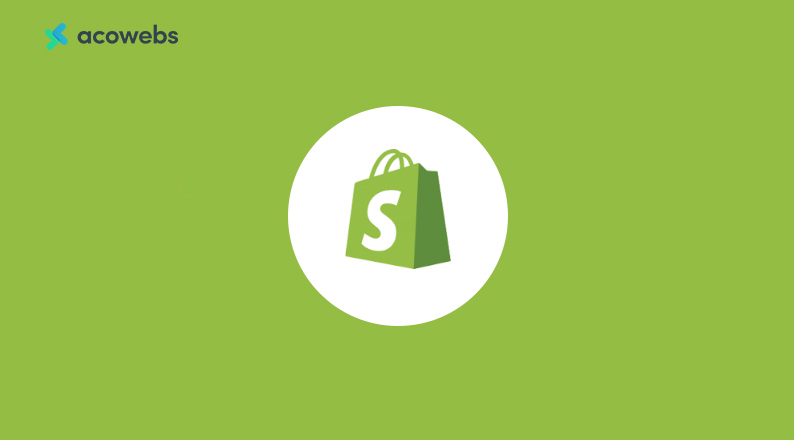 Shopify is an eCommerce platform with multiple solutions that enable users to design and create online stores, accept payments, and manage their inventory. The space comes with multiple technical aspects for website management, including web hosting and security, all in-built.
What is WooCommerce?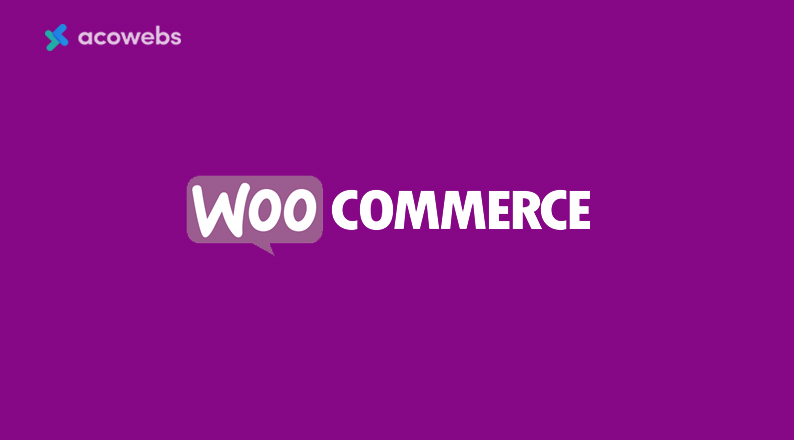 WooCommerce is an eCommerce plugin, which is run on WordPress sites, allowing users to access a powerful content management system (CMS) for managing their online stores.
Given that WooCommerce is open-source, you can customize your eCommerce store aspects, as well as create customized extensions.
Whether Shopify or WooCommerce, the choice should depend on factors, such as budget, ease of use, availability of multiple payment methods, integrations, and scalability.
You may also consider other aspects, such as shipping options, invoicing, and inventory and tax management.
With these basics in mind, let's take an in-depth look at Shopify Vs WooCommerce features and benefits.
ALSO READ: Why Choose WooCommerce for Your eCommerce Store?
Shopify Vs WooCommerce: Which eCommerce Platform should you use?
Let's have a look at 10 features of Shopify Vs WooCommerce to enable you make the right decision:
Ease of use
This feature is dependent on how easy it is to set up and manage your online store.
Shopify is easier to use than WooCommerce, especially for beginners, because it is a hosted eCommerce platform. Shopify comes with in-build functionalities, enabling you to install, manage, and update the software and plugins with ease.
Other aspects like security and backups are already handled for you; hence, you do not have to worry about data loss.  To get started with Shopify, you only need to click on the signup button on the Shopify.com website.
The platform will guide you through the setup to ensure your eCommerce store is aligned with your business purpose while providing tips for web design and structure.
The main dashboard is available after signing up, enabling you to add new products and create customized themes, handle sales and orders, etc.
Basically, Shopify is really straightforward to use, without having to hold design and web development skills. You can build your eCommerce store right away without any hindrances.
WooCommerce is equally easy to use as Shopify, but setting up your eCommerce store requires you to understand a few web development aspects.
WooCommerce is not a subscription based platform like Shopify; hence, you need to create a WordPress website first. To start, you should get a domain name, register for a hosting account, install WordPress and themes for you to get started.
Domain name registration and hosting can be done through platforms like Bluehost, Goddaddy, Namecheap, etc.
Once done, you should then install the WooCommerce plugin onto your WordPress website, and ensure that your domain is properly integrated to make your eCommerce store operational.
Since WooCommerce does not have an actual design, you still need to find and install your preferred themes and designs in the eCommerce store.
Once you install and activate the WooCommerce plugin, you will be able to set the main aspects for your store, such as currency settings, shipping options, payment platforms, etc.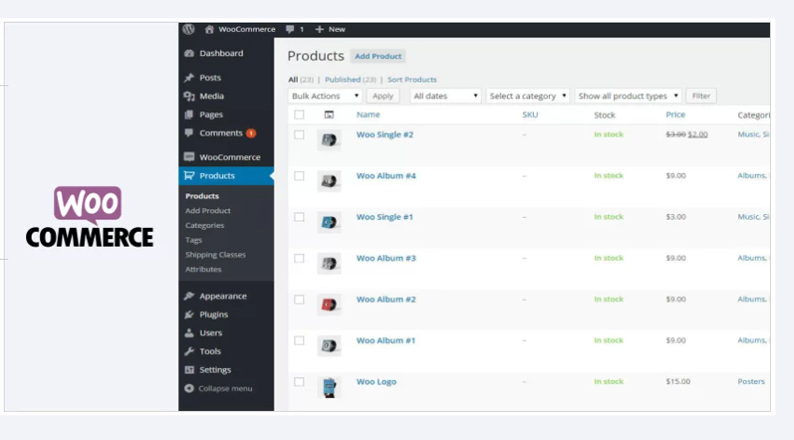 With WooCommerce you can also add products and run and manage your eCommerce store with the same ease as Shopify, only that the former is harder to install and launch than the latter.
ALSO READ: Woocommerce vs Magento
Design and themes
Customers seeking to create an eCommerce store will be looking to use a platform that can provide a visually appealing user interface for purposes of both enhanced functionality and physical appearance.
Shopify comes with more than 54 store templates, from which you can access 10 free ones. You will also find multiple unique variations per template, giving you access to countless designs and themes.
The templates are also mobile responsive with multiple color options, giving them a sleek and pleasant look and feel. The features are ideal for a modern and eCommerce store – the designs are created by outsourced professionals to ensure they are both current and engaging.
You can also customize or change the themes to differentiate your online store from others by, for instance, changing colors and styles. You can use the in-built theme editor tool for this purpose.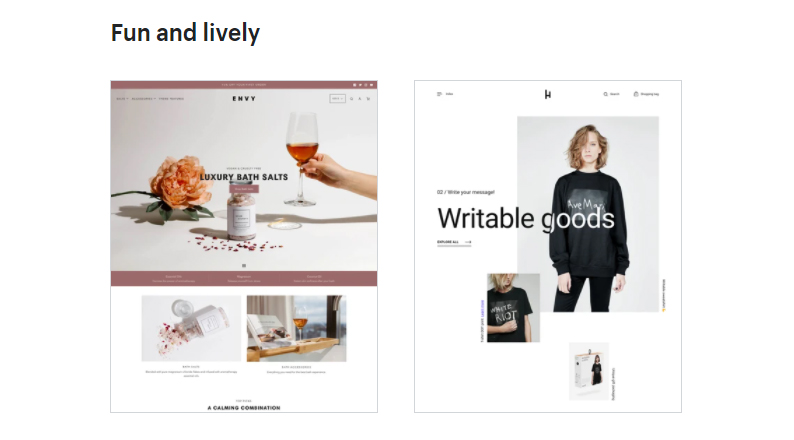 Shopify is a dedicated eCommerce platform, hence the polished themes, but you will need to part with a few dollars to access them. Premium themes come with a one-off fee of $140, while others go as high as $180.
Combined with the free attractive themes, you will have a wide range of design and theme collection to choose from.
WooCommerce, being a plugin, is built in such a way that you can integrate it with a majority of the themes available in the market given they fit the standard recommendations and best practices.
Other themes are specifically built for WooCommerce, making them easy to use and suitable for your eCommerce store.
Either way, WooCommerce gives you the opportunity to select the WordPress theme of your choice, which is not as limited as the themes available on the Shopify store.
You can find free WooCommerce designs and themes on Storefront, Woo's online theme store. You can also find child themes for as low as $39 per template though others cost as much as $399.
Child themes can be customized to your preferred look depending on your eCommerce store needs.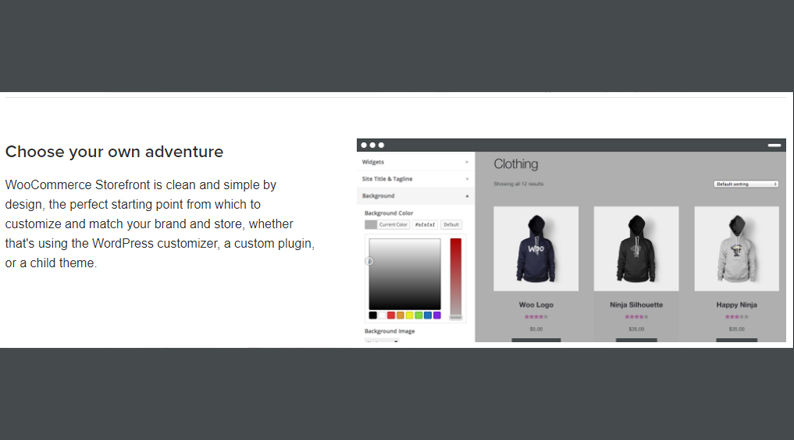 WooCommerce ranks above Shopify in terms of designs and themes because the former also links you to ThemeForest, giving you access to more than 1,000 eCommerce themes for your online store.
Sales features
Shopify and WooCommerce differ in terms of features for supporting your eCommerce store sales.
Unlike WooCommerce, Shopify has an abandoned cart recovery feature, enabling you to recover lost sales because you can use the functionality to prompt customers to complete their abandoned orders.
In terms of multichannel selling, both platforms will enable you to sell your products on platforms like Facebook, Amazon, Instagram, etc.
However, WooCommerce requires you to pay $79 to link your eCommerce store with these platforms, aside from Facebook, which is free.
In contrast, Shopify will not cost you anything to integrate your online store with the mentioned channels.
Both Shopify and WooCommerce also come with shipping options, including free shipping. However, Shopify performs better than WooCommerce on this aspect because the form has partnerships with courier companies like USPS, UPS, and DHL, enabling you to access seamless shipping services.
Other sales features on Shopify to take advantage of include discount codes and more than 100 payment options, while WooCommerce allows you to embed products for check out on multiple pages on your eCommerce store.
You will have to buy and install some features from the WooCommerce Extensions store, yet, with Shopify, you will have access to multiple in-built functionalities for your business continuity and growth.
Overall, Shopify performs better than WooCommerce in terms of the availability and accessibility of sales features.
ALSO READ: 8 Important eCommerce Metrics You Should Measure
Plugins and integrations
Plugins and apps enable you to add more features and functionalities to your eCommerce store. Both Shopify and WooCommerce enable you to install extra capabilities, such as marketing, SEO, and shipping features.
However, WooCommerce outperforms Shopify because WooCommerce is an open-source platform, which has a high dependency on plugins, unlike Shopify, whose functionalities are mostly in-built.
Indeed, WooCommerce has more than 50,000 plugins, giving you access to limitless features for a modern and user-friendly eCommerce store.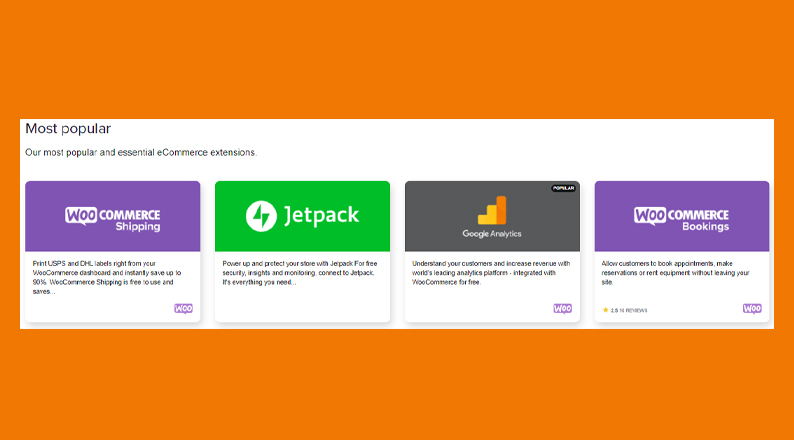 On the other hand, Shopify comes with over 1,200 free and paid applications, which you can install depending on your business needs.
WooCommerce works best with plugins and integrations, making it a winner over Shopify in this aspect.
Marketing tools
Marketing tools are essential for the growth of your business, as they help you reach more customers and increase eCommerce sales conversions.
As for Shopify Vs WooCommerce, each comes with unique marketing tools, only that Shopify's functionalities are in-built, giving you more flexibility in reaching new and existing clients.
Shopify powers your email marketing strategy through apps and integrations like Constant Contact and Seguno, which enable you to launch and manage email campaigns with ease. Similarly, WooCommerce email marketing plugins can be easily integrated with MailChimp for personalized email campaigns.
Both Shopify and WooCommerce also support social media marketing – Shopify supports the integration of eCommerce stores to channels like Facebook, Pinterest, and Amazon, enabling users to also run adverts.
WooCommerce also comes with the same capabilities, though you will have to pay $79 to advertise on eBay, Instagram, and Amazon. You can still market on Facebook at no extra cost.
There is no clear winner between Shopify and WooCommerce in this area because while Shopify's integrations carry multiple advanced marketing features, WooCommerce gives you the flexibility to install your plugins for your preferred marketing tools.
ALSO READ: Best WooCommerce Plugins to Increase Your Sales in 2021
Payment options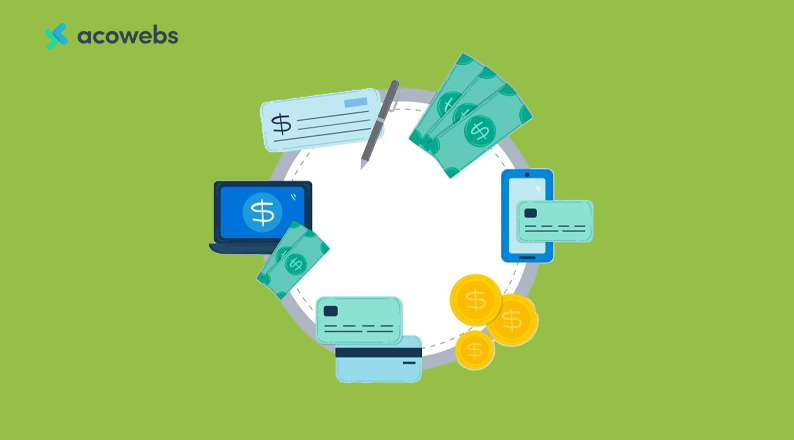 Your eCommerce store will need different modes through which your customers will pay for your products and services.
On both platforms you can access more than 100 payment gateways, including PayPal, debit and credit cards, Apple Pay, and Stripe, which you can add or install through integrations.
When choosing an eCommerce platform to use, ensure to consider the transaction fees.
Shopify attracts a 2% charge per transaction completed through third-party payment platforms. You can still use more advanced Shopify plans at lower fees or upgrade to Shopify Payments for zero transaction charges.    
Shopify Payments is powered by Stripe, a card processing platform, giving eCommerce store owners the much deserved, though not flexible, processing solution.
WooCommerce, on the other hand, does not charge you for using third-party payment gateways though you will still need to cater for bank charges and fees levied by providers like PayPal.
In terms of payment options, WooCommerce is the winner because the platform offers eCommerce store owners more flexibility than Shopify.
SEO
Every eCommerce store owner and marketer needs SEO for improved brand visibility, engagement, and conversions.
Shopify has multiple SEO features that handle site copy and meta information with ease, including the ability to add titles and descriptions to your pages, products, and images.
The platform's natural linking structure and code are also clean and user-friendly, enhancing the ranking of your eCommerce site on search engines.
As a hosted platform, Shopify's powerful infrastructure facilitates rapid page loading speeds, giving eCommerce stores high chances of ranking well, while enhancing conversions.
Shopify also has a wide range of SEO plugins like the SEO Booster, which enables you to scan and fix performance-related issues in your online store.
WooCommerce is equally powered for SEO, especially because the platform is integrated with WordPress and comes with multiple impressive SEO plugins.
You can also add your preferred tiles and meta descriptions to web content for improved ranking on Google, Bing, Yandex, and other search engines.
With WooCommerce, you can customize your URLs for improved visibility on search engines, while accessing advanced SEO prompts and guides as you build your eCommerce site.
WordPress plugins like Yoast SEO and Rank Math make WooCommerce even better for SEO as they make your site highly optimized.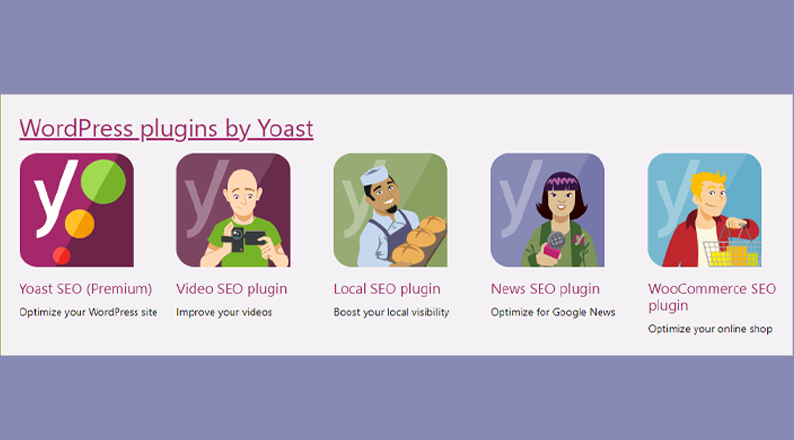 Overall, WooCommerce gives you more SEO-powered capabilities than Shopify, mainly because the former takes advantage of the excellent plugins available in WordPress.
However, note that unlike Shopify which is already powered for high site speeds, using WooCommerce will still require you to go for stable hosting platforms to sustain high page load speeds in lieu of the additional SEO functionalities.
ALSO READ: 10 ways to optimize your back in stock marketing for your ecommerce store
Security
eCommerce store owners give priority to site security because it is a contributing factor to customer trust and retention.
Shopify is a hosted platform that takes care of all security matters for all eCommerce sites on board. The platform is in charge of handling security breaches and performing frequent maintenance and upgrades to keep eCommerce stores safe from attacks from hackers.
Indeed, Shopify has an in-built Secure Sockets Layer certificate (SSL), which helps safeguard personal data submitted through eCommerce sites.
Therefore, you are assured of security when processing customers' personal information, while ranking your site high on Google. It is a way of attracting and retaining customers as they know that your online store is safe to visit and buy from.
Given that WooCommerce is linked to WordPress, it does not have its own SSL or built-in security parameters; hence, you are responsible for acquiring your own SSL certificate through web hosting platforms like Namecheap.
To enable your eCommerce site to accept card payments, you should look for a platform that is compliant with standard regulation like the Payment Card Industry Data Security Standard (PCI-DSS).
Shopify is PCI-DSS compliant, making it easy to set up and start processing payments through debt and credit cards.
However, with WooCommerce you have to make your site PCI-DSS compliant by following a series of steps. 
Therefore, Shopify outshines WooCommerce on security matters.
Customer support
Shopify comes with multiple tools, guides, and other support channels available through the help center, providing you with access to 24/7 assistance and guidance when stuck with issues or questions regarding your eCommerce store.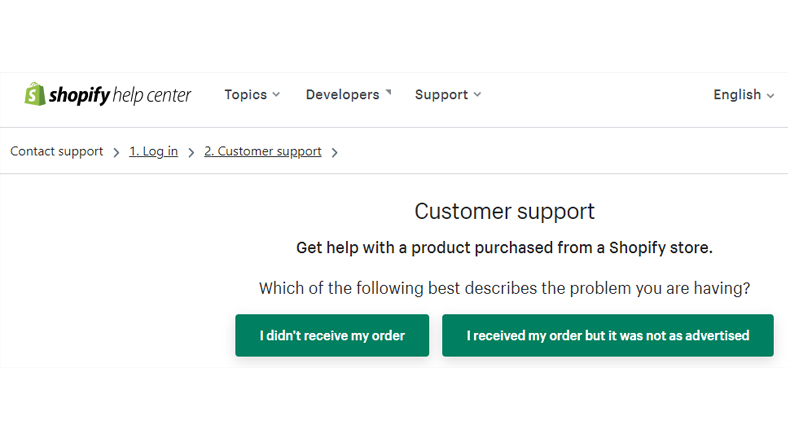 WooCommerce also has a support network, enabling you to raise a ticket for general support, while the setup guides assist you in creating the desired eCommerce store.
In addition, web hosting platforms like Bluehost and Namecheap have their own customer support platforms, providing users with a seamless customer experience.
The wide range of support tools provided by WooCommerce gives the platform an upper hand over Shopify.
ALSO READ: The future of voice assistants in the ecommerce and other industries
Pricing
Shopify's pricing plans are fixed at $29, $79, and $299 per month, for Basic Shopify, Shopify, and Advanced Shopify, respectively. Other plans like Shopify Lite come at an additional $9/month, enabling you to access more advanced features like credit card payments.
WooCommerce is free to install and use, but you will need to pay for web hosting services, domain name, and security. Depending on the service provider, the fees can range from $50 to $180 per month.
Remember, on both platforms, you may incur additional fees for transaction processing, themes, plugins, and extensions.
Overall, Shopify ranks higher than WooCommerce because you have more control over the operating costs, unlike WooCommerce whose costs may go over the budget as the platform lacks a structured pricing.
Conclusion
Shopify Vs WooCommerce comparison requires a review of multiple factors for you to decide which eCommerce platform you should use to build your online store.
Shopify is an all-in-one eCommerce tool, while WooCommerce is a self-hosted (store's files are located in your own server), open-source plugin that relies on WordPress to function.
The main factors considered in this article show that Shopify is a better choice for building your eCommerce store than WooCommerce, in terms of ease of use, sales features, security, and pricing.
WooCommerce is a better choice when it comes to design and themes, plugins and integrations, payment options, SEO, and customer support. However, there was no clear winner in the area of marketing tools.
Overall, your choice of either of the two platforms will depend on your needs, budget, ease of use, availability of multiple payment methods, integrations, and scalability.
Acowebs are developers of WooCommerce plugins that will help you personalize your stores. It supports the additional option with feature-rich add-ons which is WooCommerce Product Addons, that are lightweight and fast. Update your store with these add-ons and enjoy a hassle-free experience.