There is no doubt that the eCommerce platform has taken the business trend around the world to a new level. eCommerce has provided a new definition of the pace of business, as it is consistently providing an increasingly high growth in the market that is truly unparalleled.
One of the largest sites on the internet are eCommerce sites and by 2021 the total sales through eCommerce are expected to reach $4 trillion.
If you own an eCommerce business or are planning to build one, you may already know about WordPress and the most popular eCommerce plugin WooCommerce.
WordPress and WooCommerce combined is the easiest solution for creating an eCommerce site as you don't need to learn to code to build a world-class eCommerce site.
In addition to the WooCommerce plugin, you might need many more plugins that can help you build an eCommerce website that is on par with the best eCommerce sites out there.
If you are seeking the best plugins for your WooCommerce-powered website, then you are in the right place and this article is going to help you a lot.
Because in this article we are going to learn what are the best eCommerce plugins for WordPress and how they can help you in your business.
Why Should You Build Your eCommerce Site on WordPress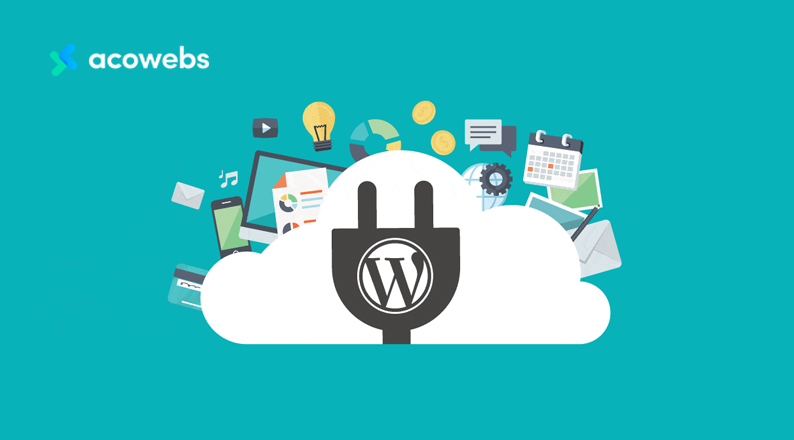 WordPress has now become a popular eCommerce platform, offering several key benefits to online store owners. About 60 million eCommerce sites currently exist in WordPress and more than 35% of websites worldwide are run by WordPress.
Does not this statistic make you enthusiastic about building a site in WordPress? And that's not all, we are highlighting many more reasons to choose WordPress for your eCommerce site.
Easy to Use: Needless to say, the easy availability of WordPress and the easy process of creating a site on it, is the biggest reason for its popularity.
Here it is super easy to start designing a website, add new things, update your products, or occasionally re-customize your business content.
No Charges Apply: WordPress is not the only solution for building an eCommerce site. There are many alternatives that might interest you. But not all of them are free.
But there is no such charge in WordPress, and you can create your website here completely free of charge.
High-Security System: WordPress meets the demands of your secure eCommerce website. And WooCommerce itself is also a protective shield when you go for it.
Wordfence Security and Sucuri Security are the top free tools that make sure your site security armor is strong.
WordPress perfectly protects all personal information of customers who shop at your online store. Plugins like UpdraftPlus, Duplicator work to protect your data.
It makes it easier for customers to gain your trust which helps you to take your business to a profitable level.
ALSO READ: WordPress and Security – Is WP Good Enough for eCommerce Websites?
Eye-catching Theme: Since WordPress is a developer-friendly platform, here you can customize the design for your site to meet your needs very easily.
There are countless website themes that will help you to enhance the beauty of your site. These themes provide opportunities for the design, appearance, and layout of your website.
This difference also attracts the attention of buyers. WordPress helps you to keep track of the latest products, price ranges, new product arrival dates, special discounts on your website.
Growth and Growth: The main purpose of your business is to increase sales and profit of the business, isn't it? WordPress is helping you to grow your business.
WordPress gives you a lot of opportunities to develop a business that you will not get if you work with any other platform.
Here you can easily work SEO using various plugins and keep the blog updated which will inform you about the reach of your business.
Best Plugins for WooCommerce
As we have talked about, eCommerce has changed the game for how we do business. Meanwhile more and more eCommerce businesses are choosing WordPress based on its ease of use and scope of unlimited customization.
Moreover, if by default WordPress & WooCommerce doesn't provide some functionalities, one can easily find plugins for that purpose.
Now let's get to know some of the best plugins for WooCommerce which you must have to increase your sales.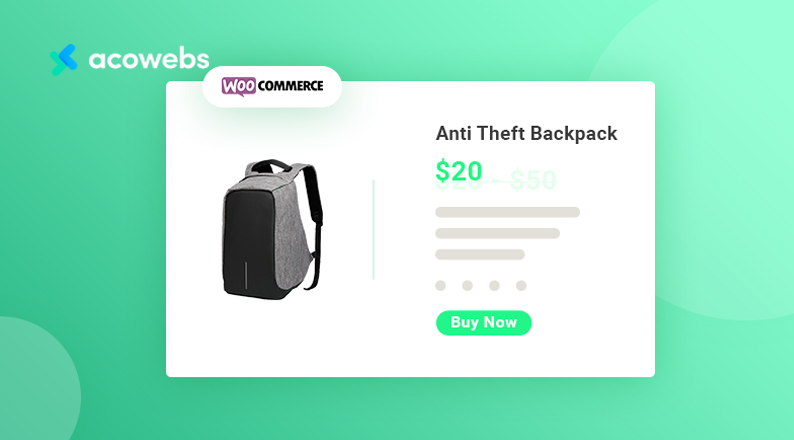 Did you ever feel like you are missing a field on your product price? We know we did! Let's say you run a business that focuses on custom t-shirt printing, but there is no option in the default WooCommerce product page to get the text or image that the customer wants to print on the t-shirt.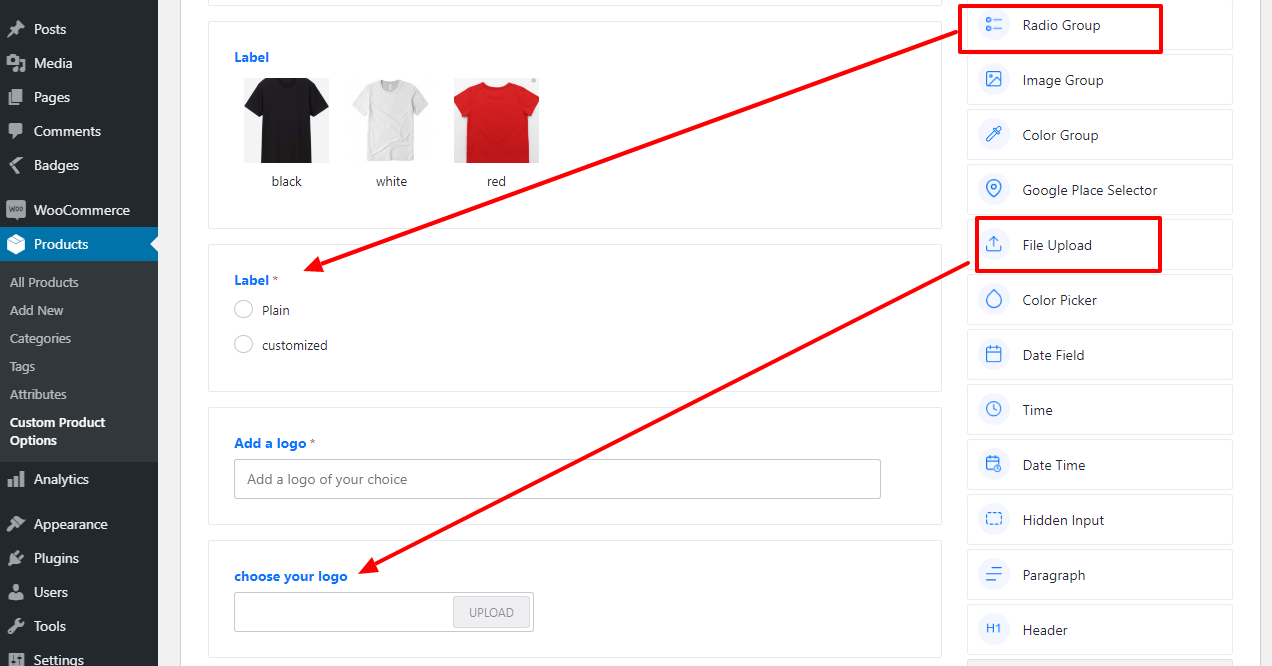 So what do we do? Yes, you got it right. We use the WooCommerce Custom Product Addons.
WooCommerce Product Addons is a lightweight yet effective plugin that allows you to add extra options to your product page using its highly useful drag and drop form builder.
Key Features
WooCommerce Product Addons offer some extraordinary features and options to allow you to edit your default WooCommerce product page. That includes
Drag and drop form builder: Because of its drag and drop form builder, adding a field to the product page is very easy.
All the useful elements that you can think of: WooCommerce Custom Product Addons lets you add all kinds of elements that you need for your product page. Text, number, selection, and checkbox are some example elements that are available in WooCommerce Custom Product Addon.
Unlimited Fields & Form Creation: You can create as many fields and forms as you want.
Make Required Fields: WooCommerce Custom Product Addons lets you add or make an existing field mandatory.
Scope for Customization: It lets you add HTML classes to fields for better customization and stylings of your fields.
These are only a few of the large array of features that this plugin, also known as WooCommerce Custom Fields offers. But apart from these features, you can also get even more on the premium version.
Premium Features
While the WooCommerce Custom Product Addons does have a free version that offers almost all necessary features, you have to use the premium version for the advanced features. The version allows you to do the following –
Advanced Elements: With the free version you can add literally all the essential elements, However, the premium version will let you add some advanced elements, such as File Upload, Maps(Google Place selector), Color Group, Image Group, and many more.
Pricing to the fields using five types of different pricing methods: The premium version also offers five different pricing methods. You can choose Fixed pricing, Percentage of the Product price, Custom formula (mathematical formula), Per character pricing (applicable only for input fields), Multiply by value.
Ability to resize the width of fields from the Form Builder: You can resize any fields from the form builder very easily.
Possibility to insert Global forms: You can create a sort of nested form, meaning creating a form inside another form.
These are the most prominent free features that this plugin offers. There are a lot more that this plugin does, and it does them beautifully.
Premium version for WooCommerce Custom Product Addons starts from just $39.
How it Can Help Increase Your Sales
WooCommerce Custom Product Addons can make your website more featureful. If you want to step ahead of your competition by making your product page stand out from the rest, this is the plugin to go to.
By offering more customized options on the product page, you have more chances to convince your customer to consider the product. Which results in more sales. Easy peasy, right?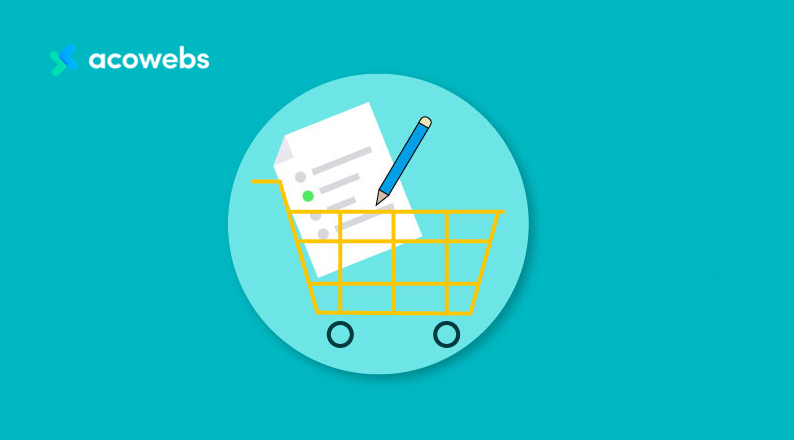 Have you ever noticed that a customer has left the page without making a purchase due to the difficulty of the checkout field even after adding the product to the cart while shopping from the site?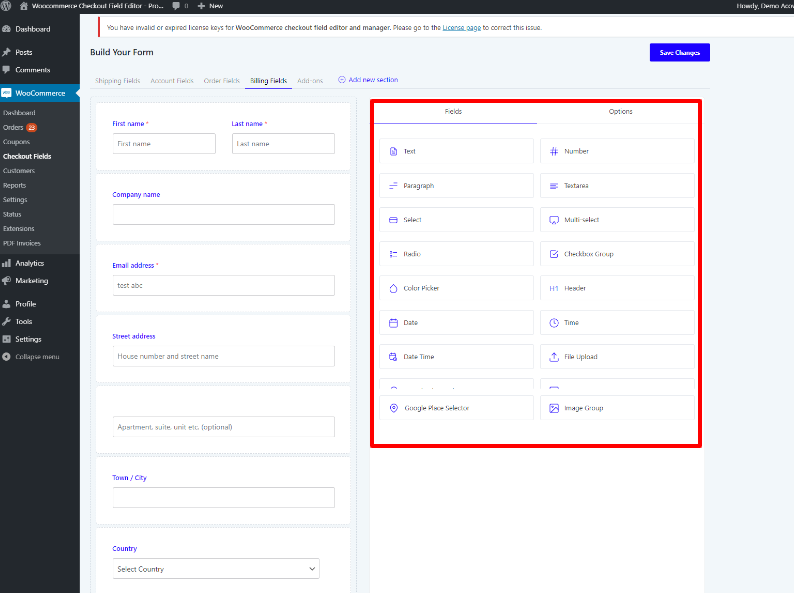 We know it is sad, but WooCommerce Checkout Field Editor is a good solution.
If you are searching for an easy way to modify fields on the checkout page of your site, then this plugin is for you. With the help of this plugin, you can modify the checkout field and make it simple for the customers to fill up the information.
WooCommerce Checkout Field Editor Plugin lets you easily add, edit, and delete fields displayed on the checkout page.
Key Features
WooCommerce Checkout Field Editor has some great features that make this plugin one of the easiest to purchase from an online store. Features that it carries –
Field types supported: Supports all necessary file types, such as Text Field, Email Field, Password Field, Phone Field, Text area, and many more.
Amazing Feature to Edit the Default Field: Checkout Field Editor helps to customize the same old, boring default checkout fields.
Ability to Add/Delete Fields and Change Order: It helps you to add new fields to the checkout page or delete one. You can also rearrange the fields in any order you want.
Enable or Disable Checkout Fields: You can enable or disable a default checkout field using this plugin.
Adjust the column width: The width of the column can also be customized using this plugin, resulting in better personalization.
Display Instructions: The Checkout Field contains a paragraph field that is used in the instruction display. It is even used to display messages in the checkout field.
Premium Features
Now we are going to let you know about the premium version of the Checkout Field Editor plugin, also called by the name WooCommerce Checkout Manager.
You can jump into the premium version at any time for a better featureset. The exciting premium features are –
More field types: The premium version of the plugin offers more fields than the free version. This includes the Number field, Multi-Select, Checkbox Group, Color Picker, and many more.
Being Able to Apply Conditional Rules: Conditional rules can be applied in this field to make it easier to understand the variety, color, and characteristics according to the product and the price.
Enable or Disable/Hide Checkout Fields and Sections: Enable/Disable
Or hiding a checkout field or an entire section.
The premium version of WooCommerce Checkout Field Editor is a popular choice. Why? Because it offers some great features and is priced at just $32!
How it Can Help Increase Your Sales
Most of the websites provide a payment process that is long and tedious, and there is no denying that it greatly reduces the number of purchases of an online site.
So it goes without saying that the Checkout Field Editor is an awesome solution to that problem. By hiding all unnecessary sections of the checkout page and adding only the important fields you can attract more customers to buy from your website.
ALSO READ: How Shipping Costs Affect E-Commerce Conversion Rates
Discount, Ah! The word itself is one of the sweetest ones. But it gets even sweeter when you get anything for less price than that product costs.
We are used to seeing our super shops offering hefty discounts on different products. eCommerce being just another way of shopping, also relies quite a bit on offering discounts.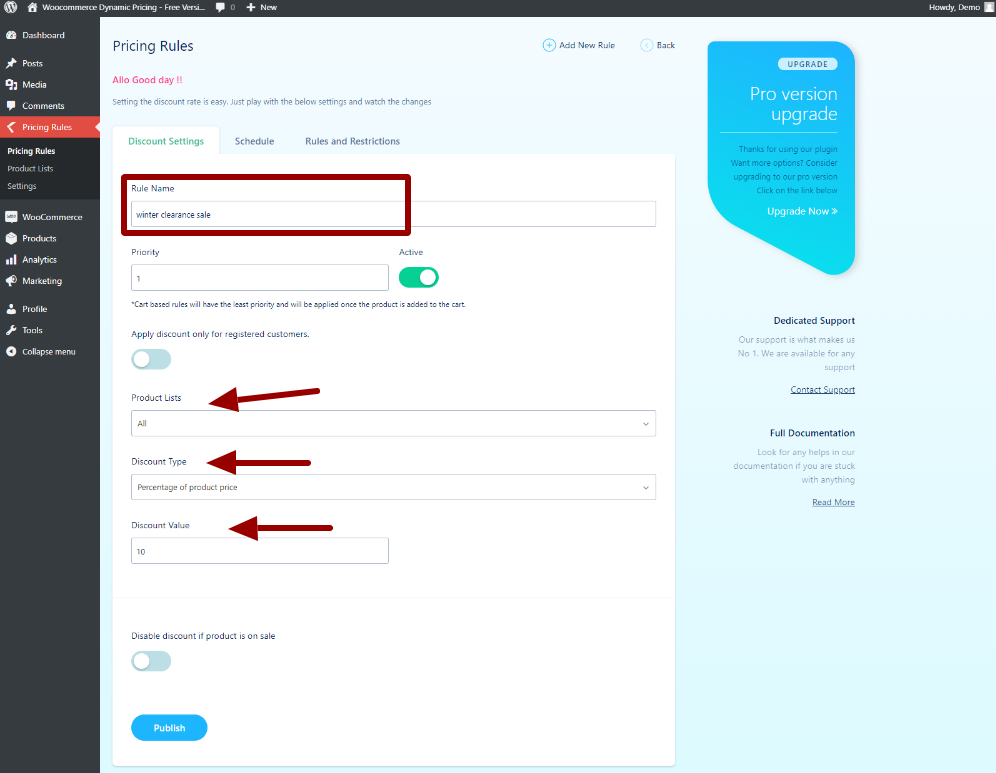 Discounts are great for attracting customers for the short term and then hook them up to be recurring customers.
However, if you own a WooCommerce-powered eCommerce site, you will notice that there is in fact a lack of features for you to offer different types of discounts that exist today.
But where there is a problem, there is a solution – WooCommerce Dynamic Pricing is the solver of your problem. With this plugin, you can not just apply a discount, but apply different kinds of it.
Whether you want "Buy One Get One" or a "Cart Total Based Discount", or any other for that matter, you can do that using this plugin with ease.
Key Features
Now that we know the power of WooCommerce Dynamic Pricing plugin, also known as WooCommerce Discount Rules, and how we can use it to implement discounts on our WooCommerce-powered website.
Percentage & Fixed price discounts: Two types of discounts that are most popular. They are percentage-based and fixed-price discounts. Both are available in the WooCommerce Dynamic Pricing With Discount Rules.
Discounts based on Product Price, Cart Total, & Number of items on Cart: You can set discounts based on many criteria, with the product price, cart total, & the number of items on the cart.
Other Discount Methods: Discounts on all products in a category, discounts based on quantity, discounts on specific products, and many other discount methods are also available.
Restrict discount rules to selected product list: You can restrict the discount rules to only the selected product list.
Schedule discounts on upcoming dates: You can schedule discounts for upcoming dates or for a specific date period.
Show pricing table on product details page: One other important feature of the plugin is that using it you can show a detailed pricing table on the checkout page.
While this might seem like a big list already, these are only the features that the free version of this plugin offers. The version is even more feature-packed, and below are some of the most important ones from them.
Premium Features
The premium version of WooCommerce Dynamic Pricing & Discount Rules offers even awesome features. Apart from all the free version features, on top of that, you can find the following features in the premium version –
BOGO Offers: Buy one get one discount setting option is available on the premium version.
Gift option: You can add a gift for the customer on top of the product ordered. You can also assign multiple gifts from where the customer can choose one.
Apply discount to nth quantity: You can set quantity based (both percentage-based and flat) discount. For example, when a customer buys 3 products, you can offer the customer 50% off on the 4th item. Discount on n quantities is also available (eg: Buy 5 get discount on 4 items).
User restrictions: Using WooCommerce Dynamic Pricing & Discount Rules, you can apply or restrict discounts based on user roles, number of orders, amount spent, last order amount. You can even set discounts for individual users.
Discount based on shipping/payment methods: Advanced features such as discounts based on shipping or payment methods can also be found in the premium version.
Usage limits: You can restrict the usage limit of a particular discount for specific user roles or selected users.
There are also many other features, specifically on the premium version that we couldn't cover in a single blog. For a starting price of $39, we believe you should not miss out on buying the pro version of such a great plugin.
How It Can Help Increase Your Sales
The word discount is simply a magical word, which easily attracts customers and this word itself is enough to increase the sales of your online store.
All you have to do is create a new discount for different festivals or create dynamic pricing based on the quantity and types of products.
And, We have the WooCommerce Dynamic Pricing With Discount Rules plugin so that you can do everything in an extraordinary way, So, let's go on a mission to increase sales!
If you are running an eCommerce business or planning to start one, then you might already know the importance of product labels.
WooCommerce Product Label helps you add custom product labels or badges to the products of your WooCommerce-powered store.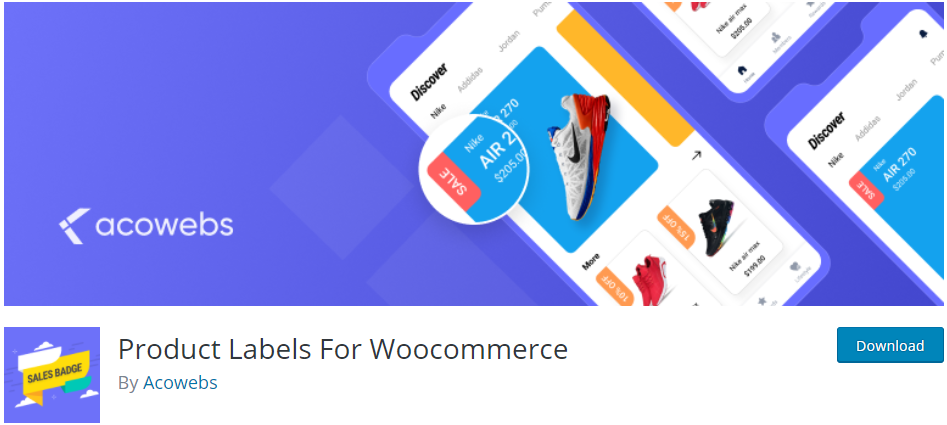 A variety of labels on products are proven to attract customers, and this plugin can help you do just that. Let's get to know about the features of this plugin and how it can help increase sales of your eCommerce site.
Key Features
The Woocommerce Product Labels plugin, also known as WooCommerce Sales Badges has a variety of features. The key features are highlighted below.
Unlimited Badges: WooCommerce Product Labels can help you add unlimited badges or labels to your products.
Easy Badges / Product Label Creation/Management: Creating or managing badges using this plugin is very easy, thanks to its modern UI.
Style Customization: Some eye-catching labels are needed to attract customers' attention. This plugin gives you the option to change the badge color, position size, etc.
Option to set Show / Hide badges: You can show or hide any badges with ease using this plugin.
Set Badges to a Specific Category: Want your labels on specific categories? That is also possible.
Schedule your Labels: You can set the expiry date and time to set exactly when the plugin stops displaying a badge.
Premium Features
Premium features offer you premium customizations. Want to know more in detail? Let's get to know the premium features of WooCommerce Product labels.
Pre-made badges: 100+ different ready badges that you can use right away. How does that sound?
Live Preview: Want to know how a label looks like before setting it throughout your website? That's what the live preview is for. Customize with ease, and see how it would look on top of your product. Sounds good?
As you can see the premium version has all the work done for you, with a lot of ready product labels that you can implement immediately.
With a starting price of just $29, it is just too good of a plugin to not buy!
How It Can Help Increase Your Sales
WooCommerce Product Labels gives you the opportunity to increase product sales by using a badge. How? 'On Sale', 'Best Sellers', 'Expiring Soon' – having these badges or labels on the product, can influence the customer to buy a product.
At least that's what the studies say. According to a study, product badging can increase conversion rates by 55%.
So what's stopping you from labeling your products using WooCommerce Product Labels?
Generating invoices and packing slips! A boring sight of task comes to mind, right? What if these are automatically generated and you don't have to face any hassles?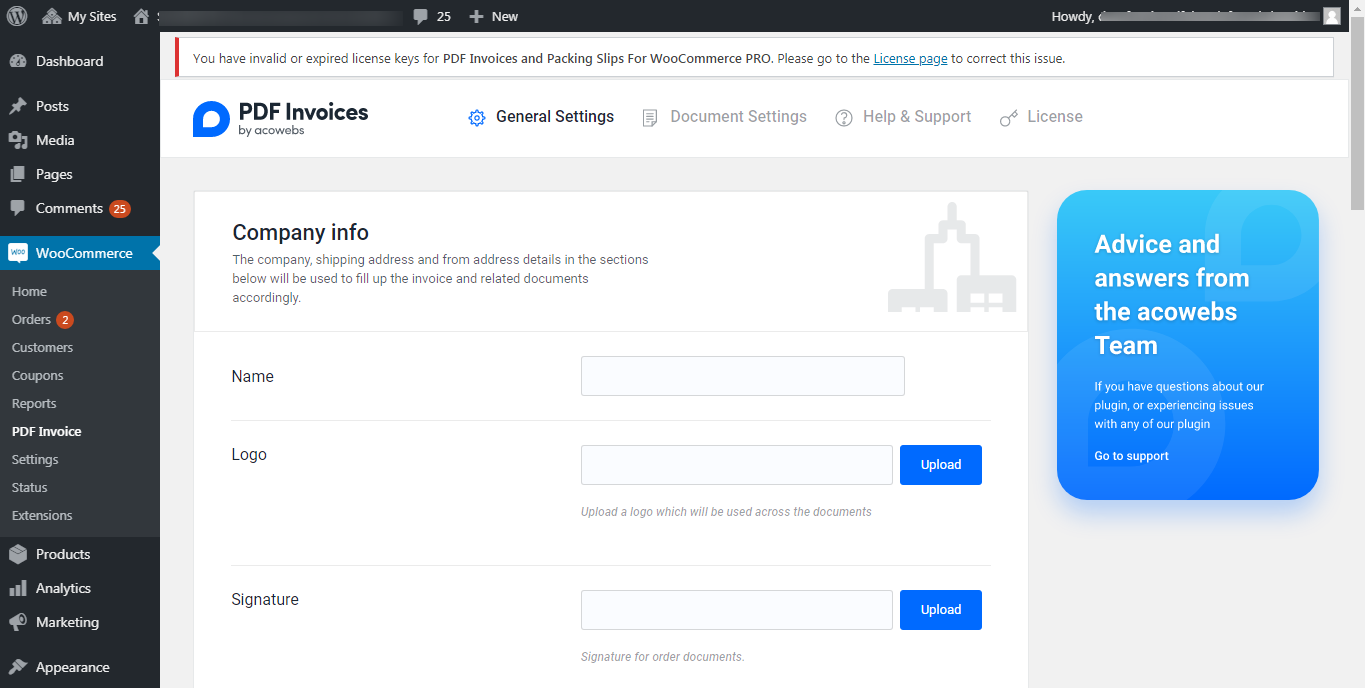 Yes, this is a plugin that can help you to easily create invoices and packing slips by using the order information already provided by the customers. Great, no?
Key Features
WooCommerce PDF Invoices and Packing Slips have some interesting features that will make you motivated to try it out. Let's find out what these features are.
All Kinds of eCommerce Order Documents Creation: You can create any order documents, such as Invoices, Packing Slips, Shipping Labels, Delivery Notes & Dispatch Labels.
All Without Manual Touch: Invoices will be generated automatically and will be sent out to the customer by email. No manual clicks needed!
Customize Every Detail: With this plugin, you can customize Store Logo, Name & Address and personalize your order documents for your store.
Option to Download Invoice for the Customer: The customer can download the invoice from his personal account page on your website.
Invoice Number Auto Generation: Whether you want your invoice number to be your date, add prefix, suffix, you can do it all with the WooCommerce PDF Invoices and Packing Slip.
RTL Support: Do you use a language that follows the RTL writing method? Don't worry, we got you covered as well.
These are the essential features of the WooCommerce PDF Invoices and Packing Slip plugin. But these features are not all this plugin offers. There is also a premium version that offers even more advanced features.
Premium Features
The word premium feels like having a certain weight into it, and not I'm going to lie, it actually has. But if you think of the value that you are getting in return for the premium price, this often feels right.
At least, that is the case for WooCommerce PDF Invoices and Packing Slip. The premium version of this plugin offers the following features that you would love –
Support Multiple Templates: Only in the premium version, you will find multiple templates for the documents.
Static File Addition: Apart from the regular order email that only includes the invoice, you can also attach static files like the return policy.
Multiple Alternative Customization: There are multiple options for creating new designs, including changing the font and color, if needed.
Customize Now Use Later: You can customize an invoice template and save it to use later.
The pro version of this plugin offers a ton more than the free version. And it all can be yours for just $32 starting price.
How it Can Help Increase Your Sales
Since you can automatically generate PDF invoices and packing slips through this plugin you can focus on improving the other side of the site.
Also, you can send invoices and other documents within seconds using this plugin, which can help create a sense of trust for the customer. Once you become a trusted brand, sales will follow.
6.Putler – Get Reports And Insights For Your WooCommerce Store
Native WooCommerce provides basic reports but inorder to grow your store you need more advanced analytics, in-depth reports, insights.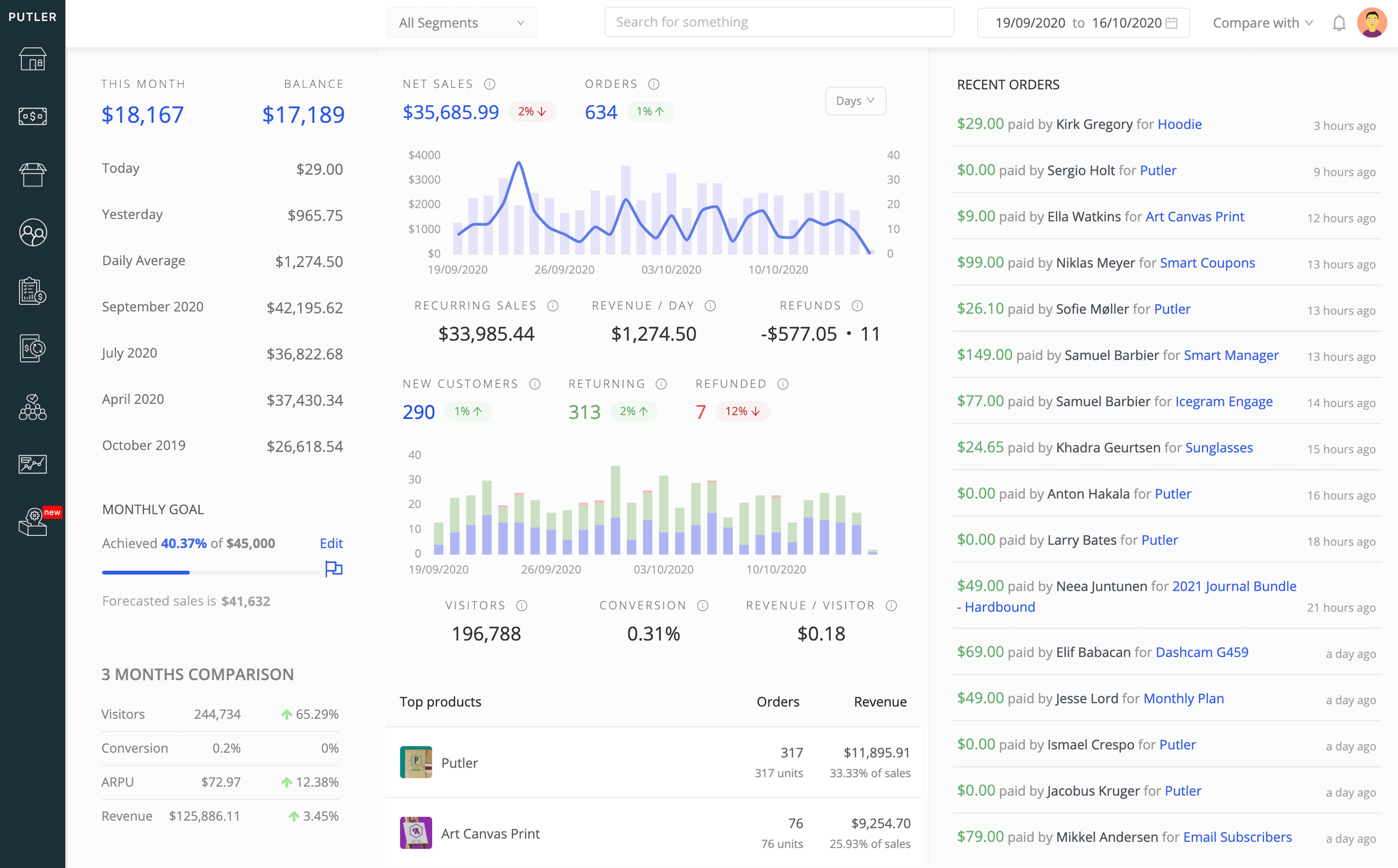 Putler is a WooCommerce reporting tool that provides you in-depth reports on Products, Customers, Sales, Orders, and Website Traffic.
Not just reports, Putler also provides you Growth Insights, Customer Segmentation, Forecasting, Goal Tracking, and a lot more.
Key Features
Comprehensive Dashboards: Putler has 9 dashboards. They are the main home dashboard, sales dashboard, customer dashboard, transactions dashboard, audience dashboard, insights dashboard, products dashboard, and subscription dashboard.
Subscription Dashboard: Putler offers an easy-to-use and interactive dashboard. It offers you the details of some of the most important metrics to run a successful business
Easy Integration With 17+ Data Sources: Putler helps easily integrate itself with over 17+ sources (WooCommerce, PayPal, Stripe, Shopify, etc) which in the long run helps you save on your time, efforts, and cost
In-Depth Customer Segmentation: With Putler, you can stay assured about the best metrics for yourself. We say this because this is the only subscription analytics tool that offers in-depth customer segmentation and keeps its user at rest!
Multistore Reporting: You can connect multiple WooCommerce stores to Putler and choose to view either consolidated reports from all your multiple stores or view reports from individual stores separately.
Best Suited For
Since this PayPal analytics tool provides an overview of everything and promotes better business decisions, it is best suited for business decision-makers and growth hackers.
Pricing
Starts from $29/month
How it Can Help Increase Your Sales
Putler provides you better control of your WooCommerce store's data. It gives you an in-depth view of what is happening in your business and helps you take strategic decisions like; Spot which products sell well together and upsell those products.
Spot which products sell well together and upsell those products.
Identify the various customer segments and send them targeted emails.
Slice and dice your WooCommerce data based on various filters and export it as CSV.
Forecast monthly sales, annual sales, customers.
Compare various metrics and get actionable insights.
Final Words
So now, haven't we reached a point where we can take WordPress as an ideal platform for building an eCommerce site?
The biggest advantage of WordPress is that there are many plugins available that make the site created in WordPress much more powerful.
We discussed some of the best eCommerce plugins for WordPress in this article and which will help you add important functionalities to your website.
If you have any inquiries, comment down below, and let's have a good conversation!
Acowebs are developers of WooCommerce plugins that will help you personalize your stores. It supports the additional option with feature-rich add-ons which are Woocommerce product addons, that are lightweight and fast. The premium version of this plugin named Woocommerce product extra options can be purchased from this website. Update your store with these add-ons and enjoy a hassle-free experience.