The eCommerce marketplace is a lucrative platform with multiple qualified leads and sources of traffic. Thanks to the wide variety of online marketing tools, such as search engine optimization (SEO) and social media advertising, businesses can now attract large numbers of visitors to their sites.
However, rising operating costs, such as hosting fees, shipping expenses, supply and logistics costs, transaction fees, and marketing costs can affect your margins.
While the online marketplace has the potential to earn you bigger profits than the standard brick-and-mortar store, competition from other online merchants, such as Amazon, can affect your store's revenues.
This is the reason many eCommerce store owners are looking to lower their online operating costs to gain competitive advantages and make more sales and profits.
Wondering where to begin? In this article, you will learn 10 ways to reduce your eCommerce operating costs to keep your online business afloat and profitable.
10 Ways to Reduce your eCommerce Operating Costs
Reducing your eCommerce operating costs is beneficial as it helps you maintain a healthy, self-regulating, and growing business, without the fear that you might lose your customers to the competition or that you might be forced to shut down.
Here are the tips to keep your operating costs under control:
Lower product returns
When customers return faulty products or items that do not meet their requirements, you stand to lose a lot because you will have already incurred shipping costs and labor, and you could still be required to repair the damaged products.
It is even harder to sell the returned product as new, yet, there is a possibility that the customer might not return to make another purchase from your store.
If you can reduce the rate of product returns, you would save a lot in operating costs. To do so, start by providing adequate information on your product pages, including images from different angles, to provide customers with more reliable and accurate ideas about what they are buying.
For instance, you can publish photos with models of different shapes and sizes wearing or using the products.
You can also publish product videos to give customers a better idea of how the product looks when in use. If you are selling measurable items like furniture or clothing, ensure to provide a scale or sizing chart with a guide on the measurements.
Amazon uses a size chart for different products, including clothes, shoes, rings, necklaces, and bangles, among others: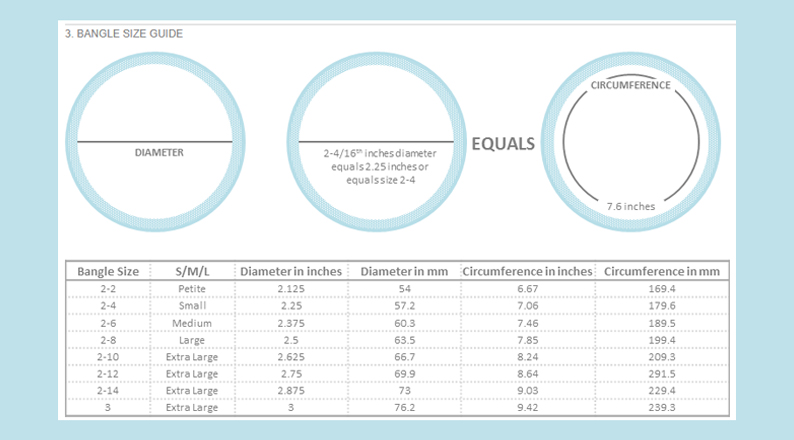 Another way to reduce product returns is by increasing the return period. According to the endowment effect, customers tend to form a stronger attachment to a product, the longer they "own" it.
Although a longer return policy may be counterproductive, many customers might feel less pressure to return goods as soon as possible, giving them allowance to change their minds.
You can also lower product returns by looking at your sales data to determine the customer segments with the highest rate of returns, and isolating them in your marketing campaigns and reach.
You can use a tool like Zapier to retrieve data on all product returns via PayPal and Stripe. The data can be spooled through a spreadsheet or your preferred app, after which you can sort it to isolate customers with the highest rates of returns.
For instance, you might notice that a majority of the returns are for products sold through Instagram or Facebook referrals. You can also use the return form to collect information on the reason for returning a product.
These tactics will give you a better idea of which customer segments to avoid and which types of products not to market to certain customers for lower return rates.
ALSO READ: Twitter eCommerce Marketing
Lower your inventory costs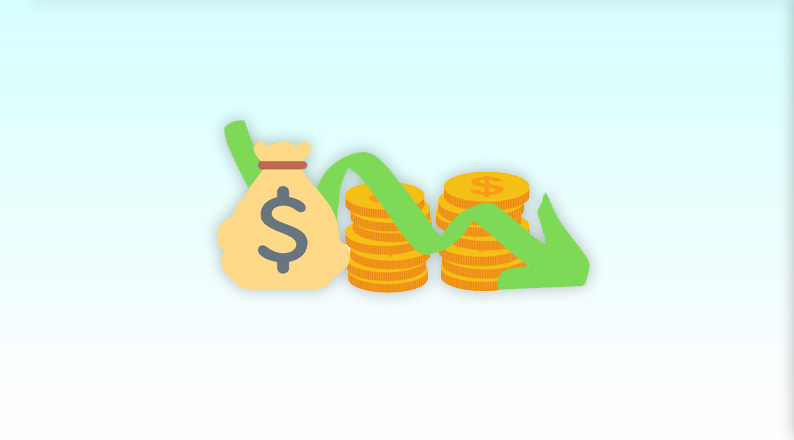 Ensure to conduct regular inventory checks to reduce your eCommerce operating costs. This practice enables you to tally your products with the demand to ensure you are not hoarding too many items in inventory to increase your storage costs unnecessarily.
Consider eliminating excess merchandise to reduce the additional storage space, by for instance, selling them at a discount and offering coupons and seasonal deals.
You can also bundle slow-moving items with more relevant, best-selling products for quick sales.
You can also attract customers to buy your unpopular items by offering them as a gift to more desirable products.
Promotions will not only help you dispose of old inventory, but will also attract customers to newer, more appealing products, leading to increased sales.
Negotiate better terms with suppliers
One of the best negotiation tactics you can use with suppliers is offering to buy in bulk in exchange for discounted product prices.
Work on establishing a mutually beneficial relationship with your suppliers, and you could gain discounts ranging from 2 to 5 percent, or more.
You can also negotiate for free freight or shipping costs for orders amounting to a specific figure, a concept known as fixed price-breaks. For instance, if you qualify for a freight-free deal if you order goods worth $1,500 and above, you can organize to purchase items worth this figure, reducing your eCommerce operating costs.
If it is impractical to offer free shipping on all items, you could use either of the below options to extend subsidized shipping costs on specific products or on certain occasions:
Domestic vs. international – Free shipping for items couriered locally and paid shipping for international orders.
Threshold – Free shipping for orders above a given price
Items – Free shipping for a minimum quantity of items purchased
Seasonal – Free shipping during holiday seasons like Black Friday or Christmas
Membership programs – A subscription-based program, whereby members qualify for free shipping for qualifying products.
Suzy Shier, a Canadian fashion line offers free shipping for standard orders worth $99+ and whose delivery period is 3 to 10 business days, and for orders being collected from the company's stores within the same delivery period.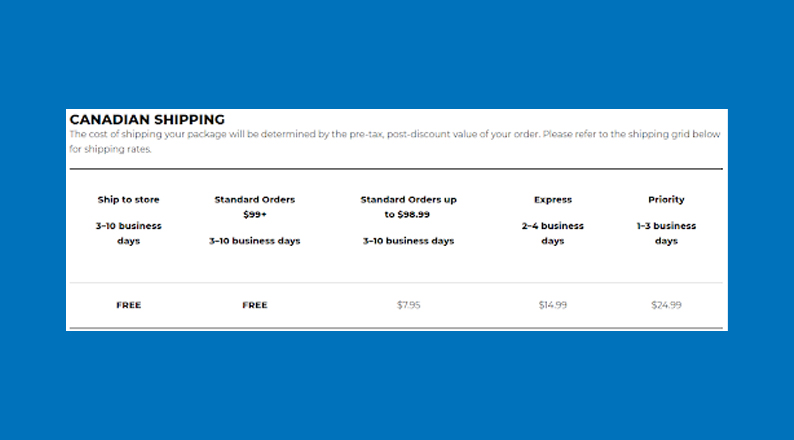 When dealing with suppliers, you should also read the terms and conditions of the contract to ensure you are taking advantage of the supplier's deals for increased cost savings. The higher your operational efficiency, the more the success of your business, which trickles down to more success for the supplier.
Remember to consider the storage costs to avoid stocking too many goods which will cost you more than the discounts and other benefits offered by suppliers on bulk purchases.
ALSO READ: Top 8 Social Media Strategies That Every E-commerce Store Needs To Implement
Negotiate better transaction fees
Transaction fees are equivalent to payment processing fees, which merchants pay to the credit card processors and other payment platforms for debit and credit card transactions.
When selling products on eCommerce platforms like Shopify, you are charged a small fee for every transaction or purchase completed by a customer on your site.
When processing payments through credit cards, you could also incur additional charges, which can total up to high fees for all transactions completed in a given period. In addition, create PDF invoices for the purchases made and always provide those to your buyers.
Here is a breakdown of some of the credit or debit card processing fees you should anticipate:
The interchange: A percentage charged by the issuing bank for each sale
Mark-up fee: A charge levied by the merchant's bank depending on the amount of sale or monthly processing volume, etc. The fee varies with the industry of operation.
Assessment fee: A fee charged by the credit card company, i.e., Visa, MasterCard, etc.
Transaction processing fee: A charge levied by the payment processor, such as the merchant's bank or PayPal.
Though it might not be possible to re-negotiate some of the fees, you can still engage your bank as the merchant to get their position on adjusting the fees. Even a small reduction can go a long way in reducing your eCommerce operating costs.
You can also change vendors by switching to one with more favorable rates, especially if you are processing many transactions. Always consider other factors like the payment mode most convenient or accessible by most customers before shifting to a new payments processor.
We have compiled for you the leading credit card processors and their rates: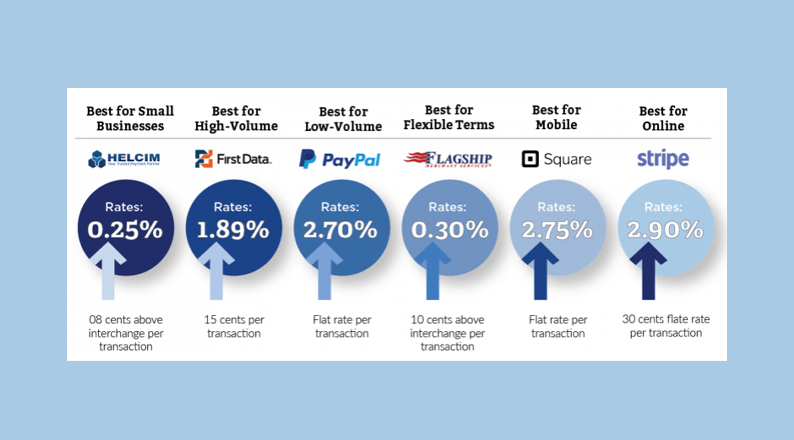 Use your marketing budget more effectively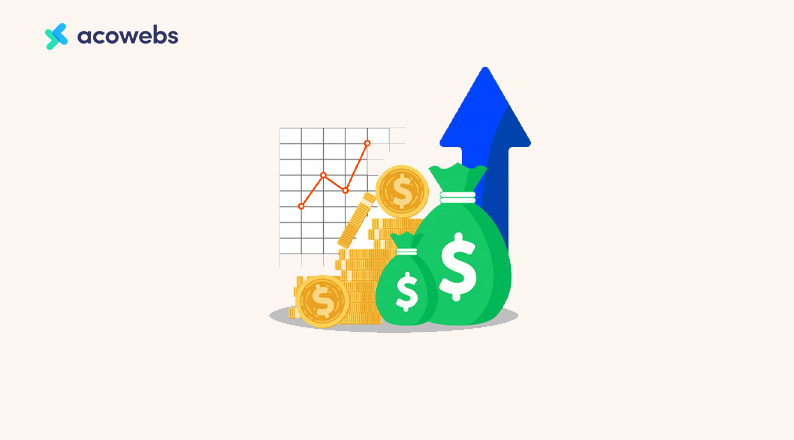 eCommerce business owners have multiple avenues they can use to market and promote their products online.
However, it is essential to determine the returns you will be making from using one channel over another.
The formula for calculating the return on investment (ROI) is:
Net profit from investment / Total investment * 100
The results will show you which marketing avenues have higher returns than others. You don't always have to use paid campaigns like pay-per-click (PPC), Google ads, or social media campaigns.
Instead, you can also leverage content marketing like search engine optimization (SEO) by running a blog post linked to your product pages.
You can also set up a referral program or provide free samples to influencers to market your products. Some tactics may not be free, but they can still be cheaper and effective.
The idea is to use platforms bringing in relatively high ROI.
Leverage automation
Another great way to reduce your eCommerce operating costs is to automate your business activities to minimize human error, manual work, and process completion times, while enhancing productivity, efficiency, and business continuity.
Business automation tools like Zapier and Integromat come with automated workflows, which you can use to automate processes like adding customers' contacts into your email marketing tool, recording sales into the accounting software, taking action for abandoned cart events, etc.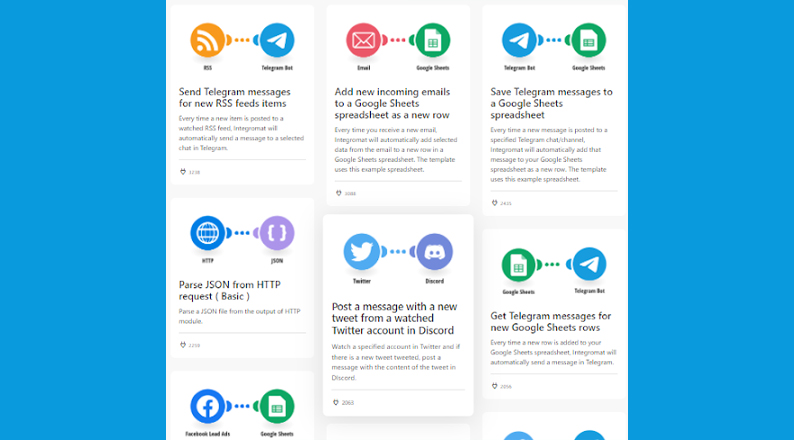 This practice helps free up your schedule, enabling you and your time to concentrate on more crucial business activities and strategies like on-boarding new customers. It is also a great way to cut down on employee costs, especially if you are only starting up.
You can also automate eCommerce business processes by hiring virtual assistants. Unlike regular, full-time workers who might cost you more in minimum wages and other employment benefits, a virtual assistant will only charge you an hourly or fixed rate per month, which is way cheaper than hiring a permanent employee.
When you automate basic services and functions, you end up with more time to concentrate on value-creating efforts, leading to increased revenues and lower operating costs.
Use more sustainable packaging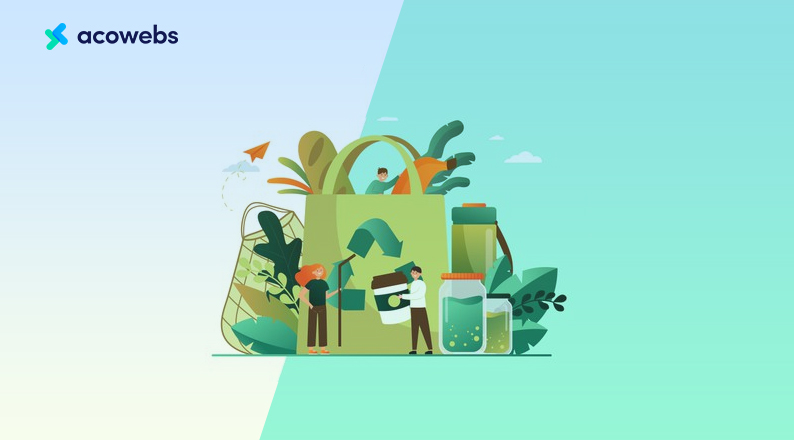 Reduce your eCommerce operating costs by using the right size of packaging boxes for ordered products.
Other than for fragile items, use light and fitting packaging, with at least one layer of bubble wrap. The idea is to cut down on shipping weight, because the larger and heavier the package is, the more the freight charges will be.
Eco-friendly packaging will go a long way in reducing your shipping costs, because such shipping boxes are made of light material.
Paper and cardboard are environmentally friendly, as they are easily recyclable, biodegradable, and easy to find. Bubble -wrap is also affordable and eco-friendly.
Eco-friendly packaging will also promote your business as a green brand, attracting even more customers and boosting your sales. Indeed, according to research by the Environment + Energy Leader, more than two out of three customers find recyclable, environmentally friendly packaging important.
About 60% of customers are less likely to purchase products in harmful packaging, whereas 74% of customers are willing to pay more for sustainable packaging.
With these facts in place, it is clear that you can still comfortably charge extra if you are using eco-friendly packaging, while still reducing costs by using inexpensive packaging materials.
Brands like Asos and Calvin Klein have already adopted recyclable packaging, making it a current trend for eCommerce businesses seeking to reduce their operating costs.
ALSO READ: Tips to use content marketing for eCommerce sales
Focus on quality service
You can cut down on your eCommerce operating costs by offering exceptional service to your existing customers, which helps reduce the heavy costs of attracting new ones.
Research by Elasticpath shows that acquiring a new customer is 5 times more expensive than retaining an existing one, while 89% of companies report that customer service is a key variable in driving customer retention and loyalty.
In addition to cost cutting, focusing on quality service helps increase your revenues, because the probability of making a sale from an existing customer is 60-70%, compared to 5-20% from a new prospect.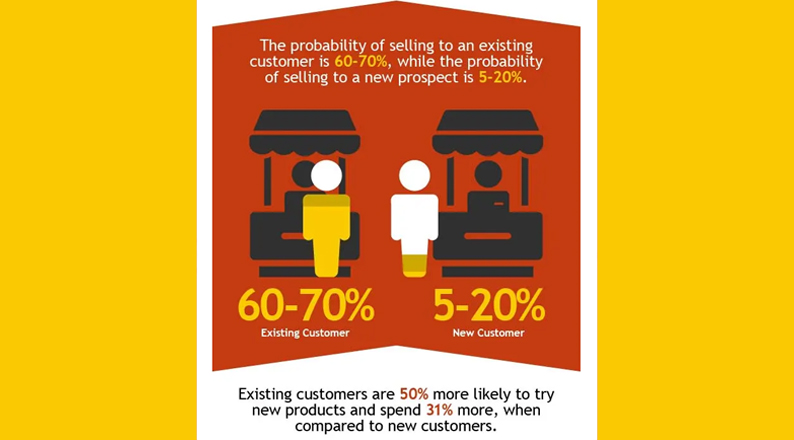 One way of retaining customers is by selling high-quality products, leading to lower rates of returns, refunds, and churn.
You can also gain your customers' trust and loyalty by offering personalized services with the goal of building long-term relationships.
Consider dropshipping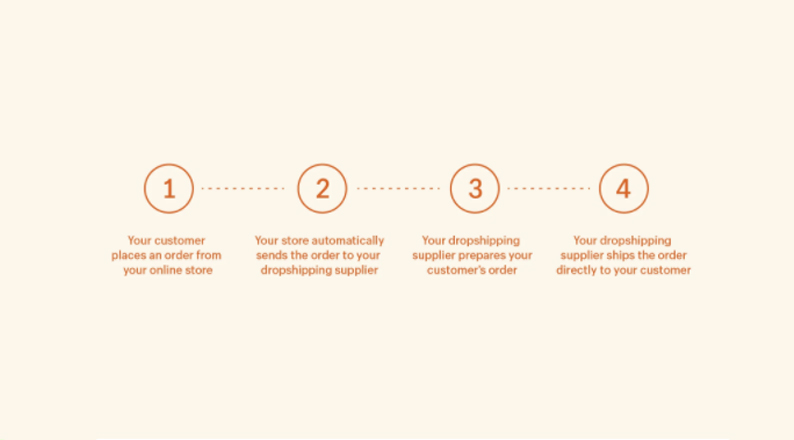 The dropshipping concept entails acting as an intermediary between the supplier of a given product and the customer (buyer), without necessarily storing or holding the items on sale.
The eCommerce store involved in the drop shipping business does not keep the products it sells.
Dropshipping works by creating an attractive funnel, such as a landing page or website for generating leads, receiving orders from customers, and forwarding the orders to the supplier for shipment.
The dropshipper buys goods from the manufacturers or wholesalers for direct shipping to the customer.
As the dropshipper, you will be in charge of marketing your business and ensuring exceptional eCommerce customer service, such as delivery of quality products as ordered and on a timely basis.
At the same time, dropshippers incur minimal eCommerce operating costs because they do not own the products sold and neither do they run or maintain a warehouse to store the goods. Therefore, there are minimal overhead expenses compared to a traditional brick-and-mortar business.
Learn more on how to run a dropshipping business through this guide.
Outsource non-critical functions
Outsourcing services to a professional, third-party service provider will help reduce your eCommerce operating costs in the same manner as automation.
You will have more time to concentrate on your core business functions if you can outsource services like:
Human resource (HR)
Payroll processing
Bookkeeping
Customer service
IT
Outsourcing will enable you to cut on operating costs because you will not need a full-time employee to perform the outsourced tasks, and you will also be extending the costs of buying and maintaining the necessary hardware and software to a third-party company.
ALSO READ: How eCommerce businesses can turn organic traffic into valuable leads
Conclusion
eCommerce businesses must remain competitive failure to which they will run out of business. To keep up with online sellers like Amazon and to maintain a healthy, self-regulating, and growing business, it is essential to keep your operating costs on the low.
This said, there are several ways to reduce your eCommerce operating costs, including developing strategies to lower product returns and inventory costs, negotiate better terms with suppliers, and negotiate better transaction fees.
You should also make good use of your marketing budget, while leveraging automation, outsourcing, sustainable packaging, and dropshipping. Remember to focus on offering high quality services for increased customer retention and reduced customer acquisition costs.
Acowebs are developers of WooCommerce plugins that will help you personalize your stores. It supports the additional option with feature-rich add-ons which is WooCommerce Product Addons, that are lightweight and fast. Update your store with these add-ons and enjoy a hassle-free experience.