If you take a look around, you will observe that every organization and even small offices have activity logs to keep track of everyone's activities.
When it comes to your WordPress website, we can't stress enough how vital WP activity logs are.
It is easy for smaller businesses to manage their website without an activity log. Still, large-scale websites need activity logs to keep track of what's happening and when it's happening.
This problem usually arises in websites where users enroll or register themselves or, in case you have provided access to your website to various users.
Multiple users or not, having logs of what's happening in your website means that you can always track back to the source of any problem.
This article aims to let the readers know about the significance of the WP activity log and what plugin is best for activity logs. Let's get started.
Importance of activity logs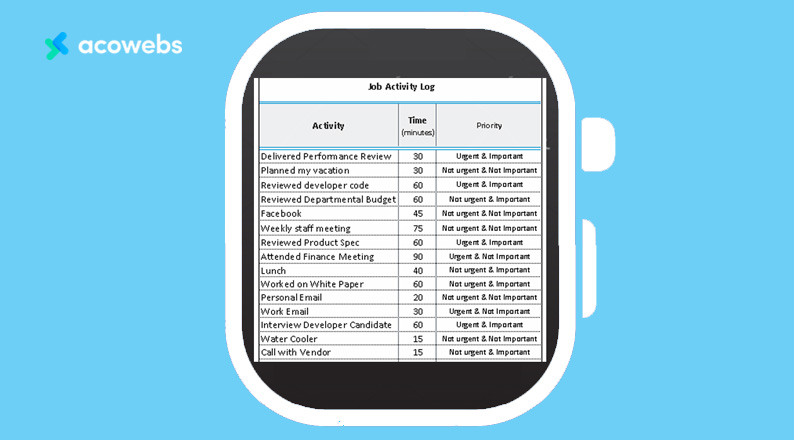 As we mentioned before, activity logs help keep track of all activities on your website to ensure maximum security. Furthermore, with the help of an activity log, you can easily spot the reason or cause of any problem your website might be facing.
In case you are the sole controller of your website, you can sit back and chill. However, if there are multiple users, there's a high probability that you will have various problems, and without an activity log, there's no way you can trace the real reason for the issue.
For instance, if you have an eCommerce website where you sell courses, there will be thousands of people enrolling themselves. Some of these enrolled ones can be someone with wrong intentions for your site; therefore, with an activity log plugin, you will have access to the entire history of activities performed by the users. 
Without an activity log, it is tough for large-scale websites to survive. For the ones who are handling their website alone, the activity log plugin might be of enormous assistance in identifying different changes that have been made due to the involvement of hackers.
These are the few reasons your WordPress website needs to be integrated with an activity log plugin immediately.
ALSO READ: 12 Common WordPress Errors and How to Fix Them
Reasons for keeping an Activity Log on your WordPress site
There are plenty of benefits for keeping an Activity Log on your WordPress site. I'll briefly explain some of them as follows;
Track actions of your users or user's access accountability
If you are working with your team on any specific project, then it's highly crucial to collaborate with them and keep a check on given responsibilities if they are performed as directed or if they meet any mistake that might lead to any serious trouble.
Therefore, if you are not keeping a record of your team members' activity, it won't be possible to locate the causes of errors.
The best part is you can easily track record of each member's activity using an activity log plugin such as if your site's theme is showing some error, then you can quickly check in the activity log if your developer has made some changes that are causing the trouble and by letting him know you can easily cover the mistake.
Keep your site more secure from malicious attacks
Keeping your site safe and free from vulnerabilities is another imperative concern that needs a timely response. But what happens is sometimes it's not that easy to spot the vulnerability until you have come face to face with the real trouble.
One such security concern is the "brute force attack" caused by bots, where some automatic bots try to log in to your website using random user's login details until it hits any valid credential to log in to your site.
Most of the time, the owners are not aware of these malicious login attempts. Still, with the activity log plugin, you can easily check any suspicious activity. In case of a brute force attack, you can block the attacker's IP or take other security measures before they could hurt your site's security.
Narrow down the troubleshot area within no time with the activity log
It can be a seriously hectic task to find the underlying error of your site's troubleshot. It might take hours to locate where the actual problem lies. However, with the activity log, you can easily find the cause of an error by looking around when the error happened or first appeared.
Let's suppose everything was working normally when you last updated one of your plugins, and right after the previous update, a troubleshot just appeared. It clearly shows that the underlying cause of troubleshot is that particular plugin's update. Once located the problem, it would be easy to figure out the solution and save effort and time.
How to access the activity Log in to your WordPress site
Accessing the Log isn't difficult at all with WordPress; all you have to do is install an activity log plugin. You can find plenty of WordPress plugins doing this job pretty well, such as User Activity Log or another plugin, Simple History, that records all the log data in your WordPress.
However, the most comprehensive WordPress Log plugin is the WP Security Audit Log plugin, which comes with additional advanced features such as reports, instant email alerts, and search.
ALSO READ: WordPress 5.7 Release; New And Updated Features And Specifications
How to configure WP Security Audit Log
You can easily install the wp Security Audit Log plugin from the WordPress repository, and once you are done with the installation, it will lead you to the configuration setup.
Here is how you can configure the WP Security Audit Log plugin in a few steps.
Step 1: start the configuration process
To start the configuration process, click on the "start configuring the plugin."
Step 2: Select the options
You'll find two options to keep your data. The basic plan will log only primary data, while the Geek option will log all of the data the plugin offers.
Step 3: Select the duration of your log data
You'll be given two options whether to keep your data for six months or 12 months. Select the duration you want to keep your log data in.
Step 4: who can access the log data – select the data access
In this step, you can define who can access the log data other than administrators. By default, only the admin can access the data; however, you can allow access to another administration team.
Step 5: exclude logs from being logged
You can include or exclude objects like username, IP addresses, and roles from being logged in the next step.
Your WordPress site has been successfully configured, and the audit log can be visualized from the WordPress dashboard.
ALSO READ: Why WordPress is the best platform to build your business or startup website
What are the most crucial activities that your plugin should keep track of on your site?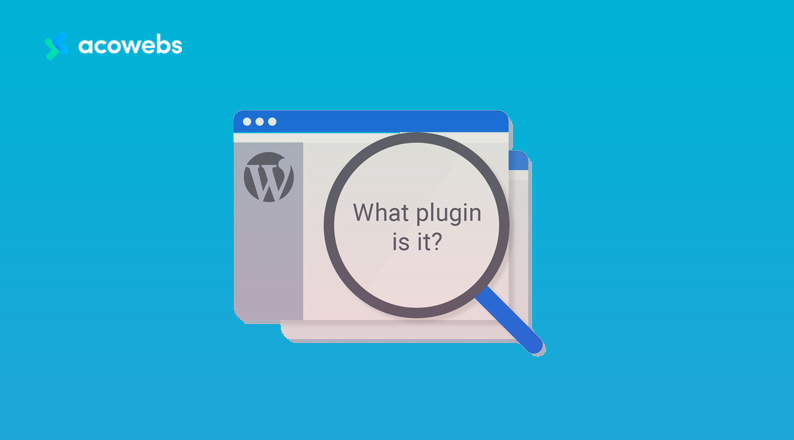 Many activities are going on on any WordPress site that should be tracked to avoid any potential threat or security breaches.
So, what are these most crucial activities that should be included in your activity log at any cost? Keep rolling on, and we'll show you these points one by one.
Keep a record of content related changes
Good content is the backbone of any WordPress website. Every site owner keeps publishing new content on one or more pages frequently and keeps updating the existing content so the users could find the most relevant stuff.
If you like to maintain your authority and make your audience trust you, ensure the quality of your newly published and already published content.
Therefore, to keep a check and balance of your existing content, the plugin should track the following changes in your content;
When the new posts, pages, or content are created.
How and when changes are made to any existing post's title, date, URL, custom fields, or another key variable worth noticing.
What modifications are made to existing content, whether new sections are added, removed, or modified?
Any change in the current status of posts like the move from published to draft.
SEO and redirect options
SEO is another great factor for keeping an eye on the current status of your website content. If your most popular URL changes due to the backlink and traffic status and you haven't activated in-built redirects, you might be in trouble.
Make sure to add 301 redirects by default in your WordPress site, so whenever the content is updated, WordPress automatically redirects traffic to the updated content.
These changes are mostly made; however, if you didn't track changes in your content, you might be confused about when and where you made changes in your content and when you should do the next update. WordPress can be used as CMS for SEO.
Beware of when and where your users are added or removed
If your site is more engaging and entertaining, then the possibility is that you'll end up adding up several users on your site.
However, you need to keep control of how many users have been added or removed from your site at this point. Because the new user account can be a source of hacking your website so always keep a check on who is signing up or subscribing to your site.
Check user's permissions to make changes to themes or plugins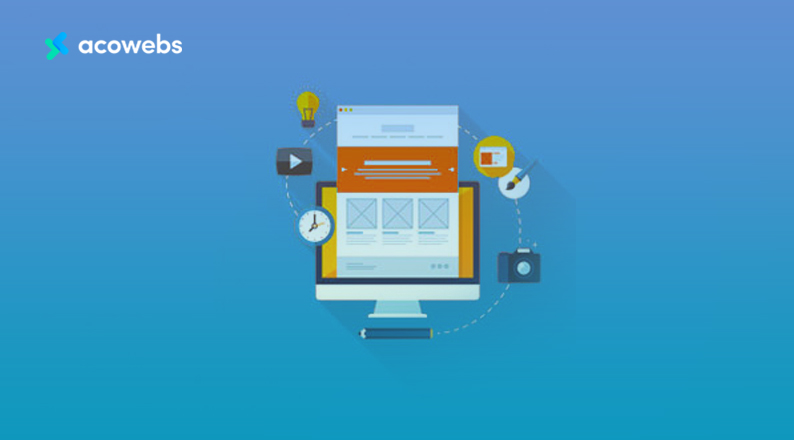 There is a specific user's role by default to the users, such as administrators, author, editors, subscribers, and use. The plugin must assign roles to each user, and only the administrator should be allowed to install, remove or update the themes and plugins.
Notice any changes in your themes or plugin installation or update. The plugin must track down the source of changes and immediately reverse the action if not taken by the administrator.
Activity log for multisite networks
If you are using multi-site networking, then organizing a multisite setup can be more challenging through a central dashboard.
There are plenty of admin-level tasks that need your attention, such as WordPress core settings, plugins, themes, user's roles, and each website has its unique set of users, so the responsibility to make your site more secure becomes more apparent. You have to take care of the following tracking activities
How many websites have been added or removed from your network? Only the admin should be able to track all information
Please keep a record of users who registered on your site, as we discussed earlier.
There are also network-specific options that should be taken care of lightly and needless modifications so try not to mingle with these options quite often.
ALSO READ: How to set up your local environment for WordPress development
Take away
The minor tweaks in your WordPress site can result in a drastic breakup, so always keep track of your current changes to installing plugins or themes or updates. If you offer many membership registrations or user access, then keeping track of the user's activities would be most important. The easiest way to keep track of all these changes is by installing the Wp Audit security log plugin that will help you compile information on every step taken on your site.
Acowebs are developers of Woocommerce dynamic pricing that will help you add bulk discounts to products on your stores. It also developed the plugin for adding various extra product fields which is called Woocommerce custom fields, that are lightweight and fast. You can easily update your store with these add-ons and enjoy a hassle-free experience, check out the best options for additional Woocommerce product options. The latest plugin from Acowebs, WooCommerce PDF invoices, comes with top-notch UX and are used by customers across the globe.