ECommerce retailers have multiple cycles in their business models, starting from product design and production to website display. A part of the process also involves marketing on leading social media pages like Facebook, Instagram, or Pinterest, giving online sellers an opportunity to reach a large and diverse customer base.
However, as much as these cycles are important, the true test to your brand is the ability to deliver the products safely to your customers.
ECommerce packaging enables you to achieve this goal while enhancing your brand quality and controlling shipping costs. Indeed, how you package your products, and the shape and size of the shipping boxes and mailing envelopes you use will determine your customer experience and profitability.
Now that customers are increasingly embracing online shopping, your product packaging needs to stand out to differentiate your brand from the competition. You can always preview product packaging online using mockups, to make sure your design properly conveys the message you want to send out with your brand.
You could also be looking to maintain eco-friendly values, meaning that you could be looking to balance between presentation, protection, and sustainability.
In this article, we will cover the definition and importance of eCommerce packaging, and a definitive guide to eCommerce packaging.
What is eCommerce Packaging?
eCommerce packaging refers to the manner in which you protect your product for shipment, create your brand identity, and manage shipping costs. Stylish and outstanding packaging can improve your customer experience and enhance profitability.
The prevalence of the COVID-19 pandemic has promoted the demand for online shopping, and many eCommerce stores are shifting to online stores to reduce operating costs and reach a larger customer base.
Consequently, shipping boxes and other components have become vital elements of the eCommerce packaging process.
Now more than ever, it is critical to conceptualize impressive designs for your packages in your
online catalog, which will set you apart from the competition, while enhancing your customer experience.
ALSO READ: Top 10 E-commerce Product Page Best Practices
Importance of eCommerce packaging?
According to Statista, as of 2019, eCommerce sales accounted for 14.1% of the global retail sales. It is estimated that this figure will reach 22% by 2023.
With the rise in growth of the eCommerce industry, it is imperative to leave a lasting impression in your customers' minds. Before we go through the recommended types of eCommerce packaging, let's first understand the importance of this practice to your business.
You can use eCommerce packaging as a tool to boost your customer experience. Customers are easily put off by damaged packaging, indicating just how important it is to ensure that your products are packed and delivered appropriately.
Impressive packaging will impress your customers, leading to more orders and referrals, and ultimately, more sales and brand reputation.
ALSO READ: Top 8 Social Media Strategies That Every E-commerce Store Needs To Implement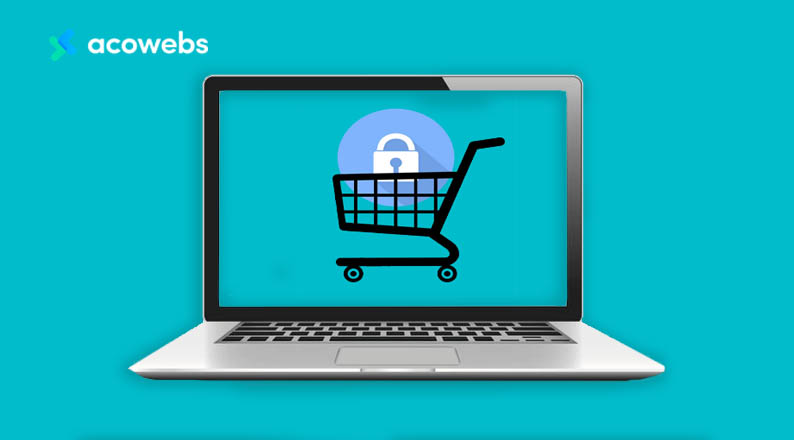 Product protection is one of the most basic functions of eCommerce packaging. The package and the product can easily get damaged during shipment from the retailer to the customer.
Therefore, you should ensure that the packaging is able to withstand friction and any other unwanted pressure, including during storage and presentation on the shelves.
Your customers will be paying for value, and they expect to receive a product that is functional, which you can achieve by investing in secure and reliable packaging.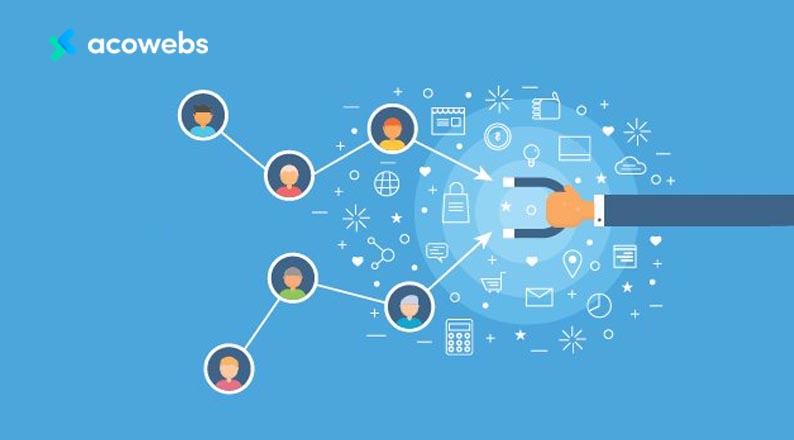 Your choice of eCommerce packaging should align with the needs and wants of your customers. Aim to impress your customers, starting with your choice of packaging designs and materials, and colors.
How you present the packages will go a long way in creating the right perception about the quality of your products. Therefore, you should conduct intensive research and determine what your customers want and design a truly compelling packaging.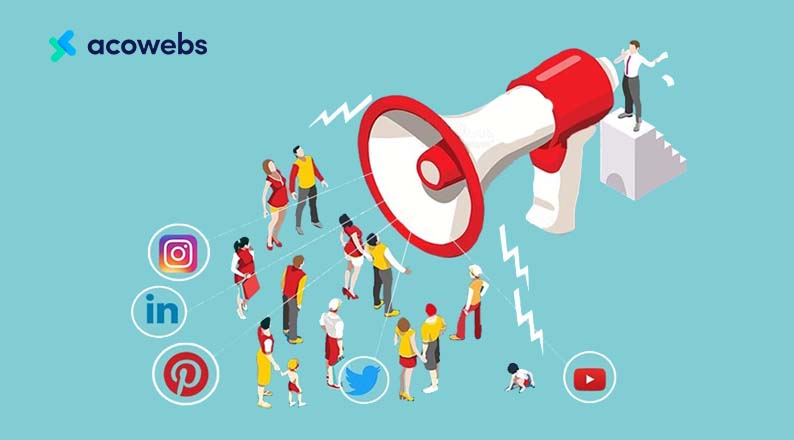 eCommerce packaging also helps you display your products uniquely, giving your business an edge over the competition.
For instance, if you are selling food products you will need to print essential information on the packages to inform customers of the ingredients and nutritional value.
In addition to user guides, product packaging also promotes customer satisfaction as the information displayed helps shoppers make informed decisions when purchasing.
The more customers understand the features and benefits of your products, the more they will be impressed with their purchase.
You can even generate dynamic QR codes for their packaging to drive customers online, where you can customize their customer journey to drive better customer engagement.
ALSO READ: How To Write A Top-Notch PPC Ad Copy for E-commerce Websites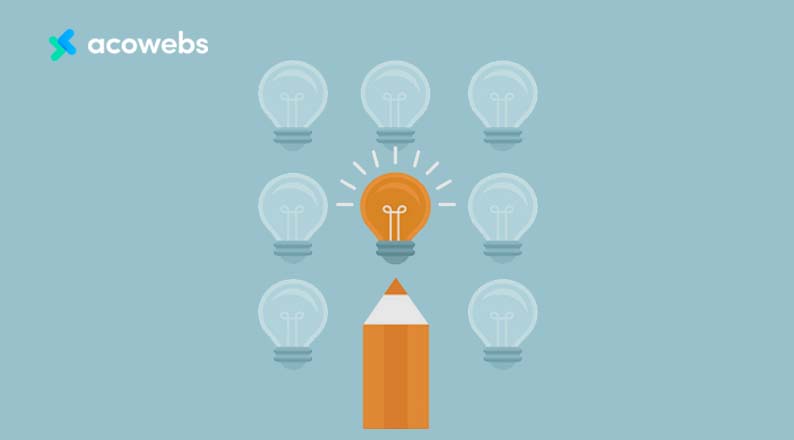 How much are you willing to invest to make your product outshine your competition?
The packaging may be similar in size and shape as that of other players in the industry, but you can still differentiate the design. Some of the sources of differentiation advantages are styles, colors, and fonts.
You can also invest in unique shipping packaging materials, such as courier bags, corrugated boxes, or eco-friendly boxes, giving your online customers a wow experience.
For instance, stylish packaging goes for luxury products as it creates a smooth and beautiful impression, making customers feel special.
Indeed, a report by Dotcom Distribution shows that as of 2019, 62% of online shoppers are more likely to buy from retailers using sustainable packaging.
This data shows the value you stand to gain from using eco-friendly shipping boxes or other differentiating packages.
Having learned the reasons for investing in eCommerce packaging, it's time to dive into the best practice for your online business.
A Definitive Guide To eCommerce Packaging
There are many options to consider in eCommerce packaging, but this guide will show you just the right ones for your business.
Let's dive right in.
Shipping boxes
As an eCommerce retailer, the last thing you want is a poor customer experience because a product you delivered did not fit in well in the shipping box.
To create a memorable impression, consider using branded packaging because some of your customers will want to reuse their boxes.
The practice also helps boost your brand image, leading to customer returns, referrals, more orders, and higher profitability.
The shipping boxes you use will depend on several factors, such as:
Product weight – the heavier the items, the more you need a sturdy box for safe delivery
Fragility – Fragile products can break easily, hence, will need protection during shipping
Product value – High-value items may require you to spend extra on stylish and protective packaging.
ALSO READ: How Shipping Costs Affect E-Commerce Conversion Rates
Mailing envelopes
Mailers are suitable for sellers of soft goods as these products are light and sturdy. You can also mix mailing envelopes with shipping boxes – use boxes for heavy and large deliveries, and mailer envelopes for smaller orders.
Mailing envelopes are advantageous because they are cheaper than corrugated boxes. Additionally, they are lighter and occupy less space during storage and transportation, hence, lower storage and shipment costs.
The peel and seal strips make envelopes even better because you don't have to use additional tape to safeguard the contents.
Additionally, you don't have to worry about oversized penalties by courier companies because mailers are always the perfect size for whatever product you are shipping.
Mailing envelope options
Mailing envelopes come in four types:
Plastic – the composition of plastic mailing envelopes varies, with some being made of recycled content. You can use these mailers to ship small to medium-size items.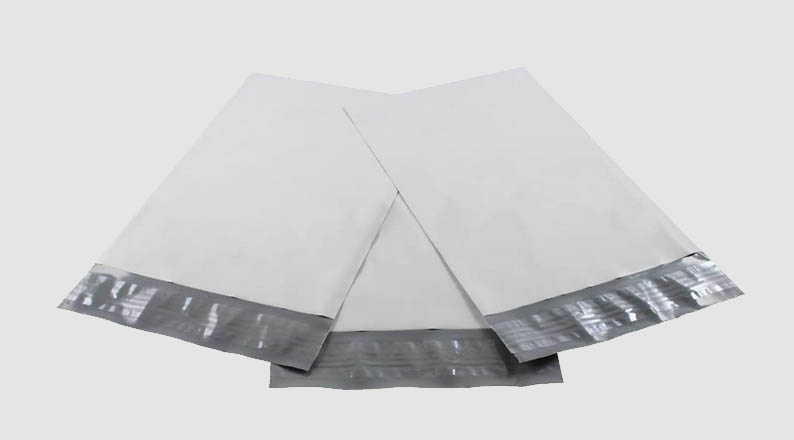 Paperboard – also known as Stays Flat® mailers or rigid mailers, paperboard mailers are designed to stay flat and intact from the seller's warehouse to the customer. You can find them in multiple styles, colors, and thickness. They are used to ship documents, books, and calendars, etc.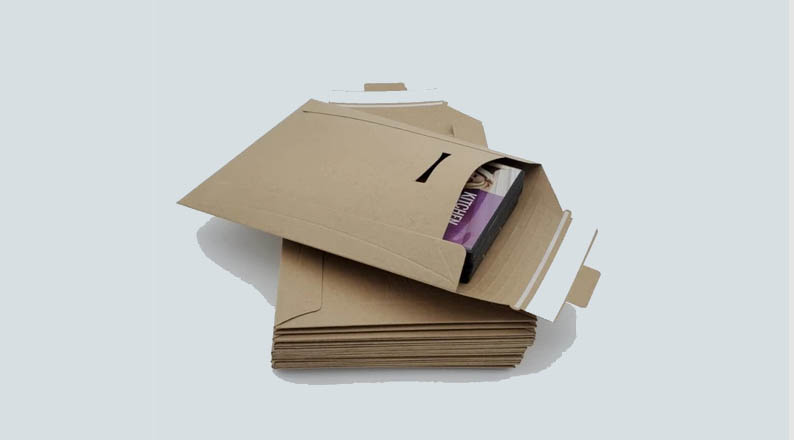 Paper mailer – these come in the form of heavily recycled paper or new compositions. Paper mailing envelopes are preferred for eCommerce packaging because they are relatively cheap, and their minimum order quantity (MOQ) is much lower than that of plastic mailers. However, since they are printed on flexographic material, paper mailers come in limited colors and designs.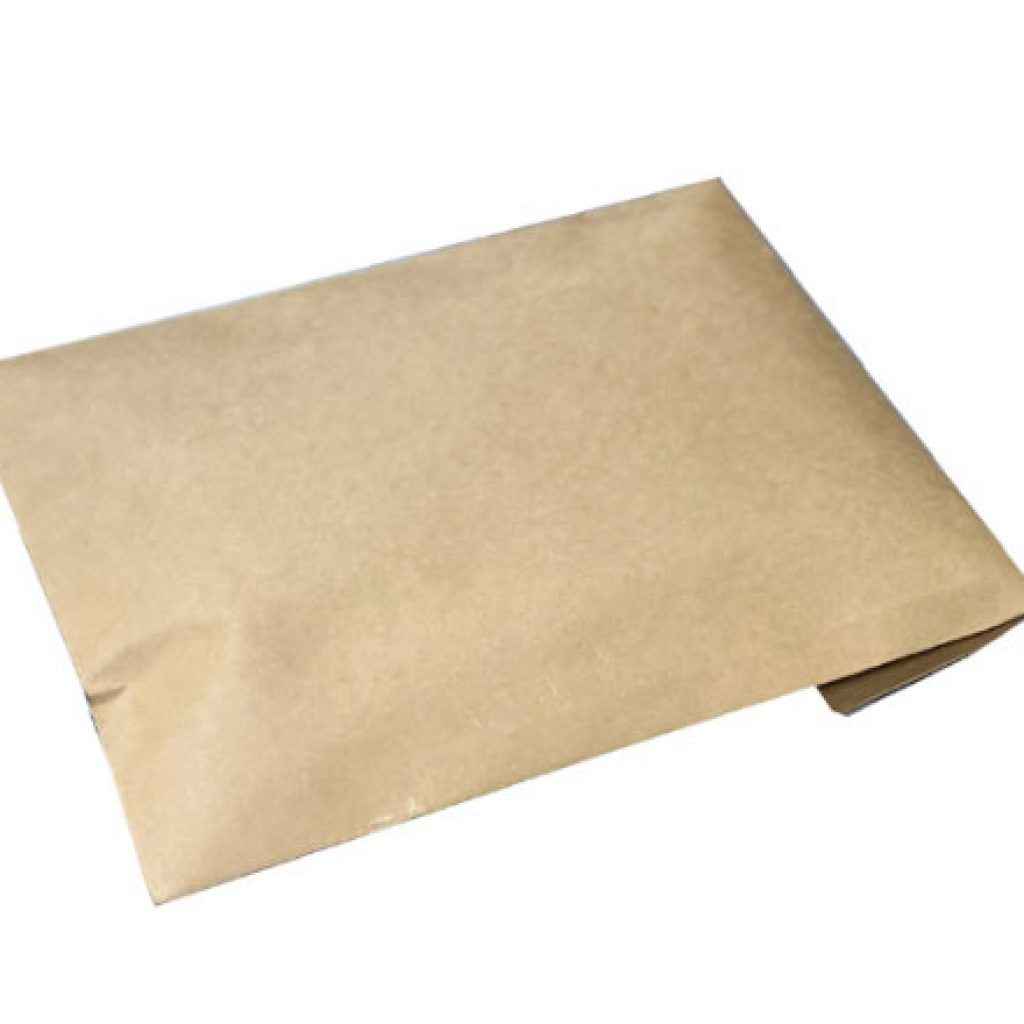 Padded mailers – if you are shipping flat or small items, which require more protection, then padded envelopes are your best choice. You can use them to ship jewelry, CDs, or other delicate products. Some are padded using shredded paper, making them recyclable and environmentally friendly.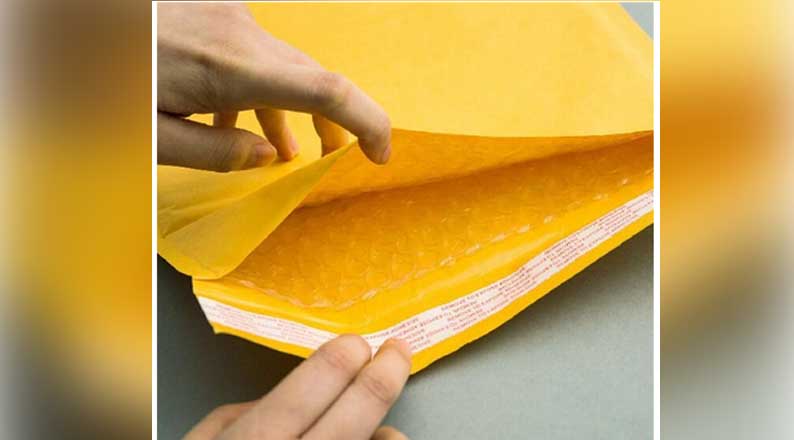 Cardboard boxes
Corrugated boxes are also known as ordinary or brown cardboard boxes. They are the most commonly used shipping boxes. They are recommended because they are lightweight, durable, and they come in multiple shapes and sizes.
If your products are in different sizes, you can use multi-depth boxes as you can cut them down to reshape them as desired.
Corrugated boxes contain rows of air columns, making the corrugated paper much stronger compared to the typical stiff cardboard. The boxes also have ridges for strength and flexibility, keeping your products safe and durable.
For very heavy and fragile products, it is advisable to use double-walled cardboard for extra strength and protection. For such items, you can also use an extra box on the outside to safeguard what is inside.
The most unique thing about corrugated boxes is that they are made from recycled cardboard boxes, making them environmentally sustainable. They are smooth on the edges, safe and easy to use, and cost-effective at the same.
Remember, don't use oversize boxes because they require infilling and cushioning, causing the weight of the box to rise, which increases the shipping costs.
The secret is to use a standard size to keep your costs down and avoid the risk of damaging the products. You can also weigh between the costs and benefits of branding the corrugated boxes with your company logo.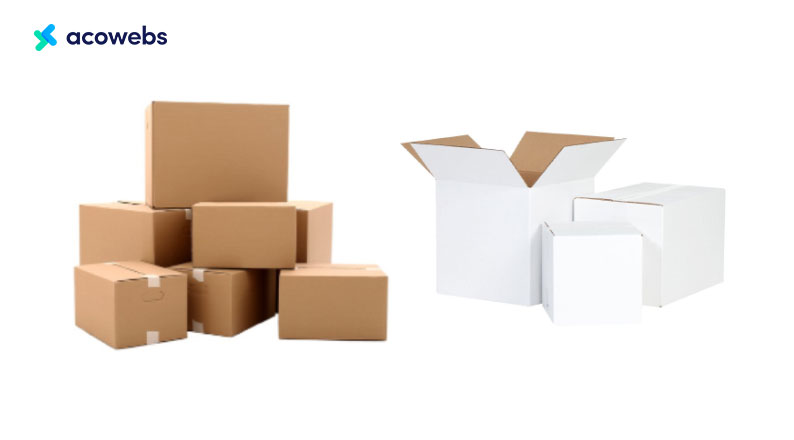 According to Globe Guard Products, the only standard, non-printed colors that come with corrugated shipping boxes are white and natural Kraft (brown).
If you are looking for eCommerce packaging in black, lavender, red, pink, etc. you will have to get it printed on the white- or brown-colored boards.
The brown corrugated board is natural, and it may contain about 60-100% recycled content, making it the most eco-friendly packaging material in the market.
White board users, such as sellers of food, health, and medical products, prefer the perceived hygienic or clean nature of white corrugated boxes.
However, some businesses and industries see white-colored shipping boxes as less natural and synonymous with bleaching. Additionally, white delivery boxes end up arriving at the destination looking dirtier and more rugged than expected.
Still, white boxes are good for printing of graphics, logos, and any other darker designs you would like to use to differentiate your eCommerce packaging.
You can also add a layer of additional print plate on white boxes to provide more pop and attractive appeal.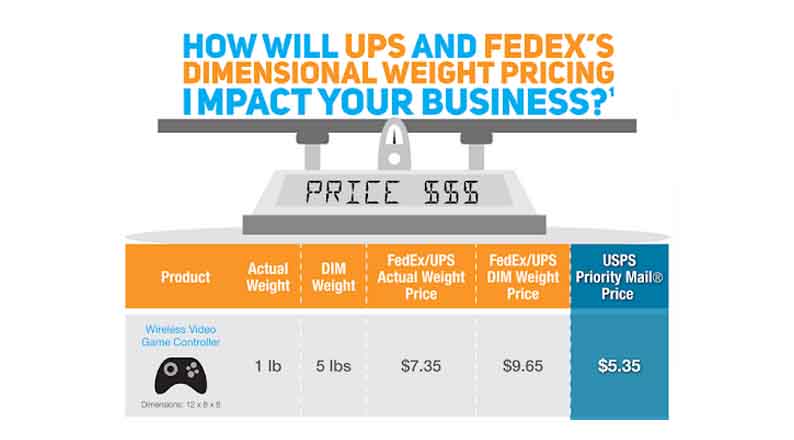 Dimensional pricing affects the choice of your shipping box. Carriers like UPS, FedEx, and USPS use this model to establish package shipping costs, a tactic that helps the courier companies penalize shippers using oversized boxes.
The dimensional weight pricing (DIM) model was introduced in 2015, whereby shipping costs are determined, not by the weight of the packages, but by the amount of space they take up on the courier tracks.
You can determine the dimensional weight of your package using the height, length, and width of your packages in inches. When measuring, ensure to use the longest point on the sides, while taking into account any misshaped sides or bulges.
Once you have the measurements, multiply them to get the cubic size (volume) of the package.
You should then divide the result by 166 (if paying retail rates charged by the courier) or 139 (if paying daily rates) to get the standard dimensional factor for weight pricing. Round off the figure to get the dimensional weight of your package.
You should also weigh the package on a standard weighing scale.
The shipping cost to be charged by UPS, FedEx, and USPS will be the higher of the two – the actual weight versus the dimensional weight.
It is essential to choose shipping boxes with less packaging material and up to 2" of cushioning to keep your dimensional pricing costs on the lower side.
eCommerce packaging can either be external or internal. External packaging is done on parcels and flyer bags.
Corrugated and double- and triple-walled boxes fall into the category of parcels, and you can use them to ship heavy products like fruits and electronics.
You can also pack fragile products made of glass and other items.
On the other hand, you can use flyer bags to ship makeup products and small boxes because such bags can hold items weighing up to 4 kgs.
Use the following table as a guide when choosing your external eCommerce packaging: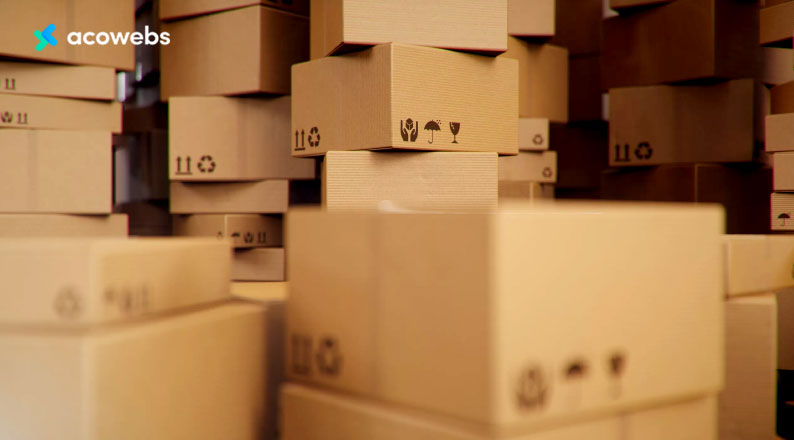 The exterior of your shipping container should contain some of the following items:
Your company logo
Physical address, phone number, email address, and website address
Hashtags for social media marketing
A thank-you card
Branding messages
Internal eCommerce packaging is done using air bags, foam pellets, bubble wrap, and cardboard, etc. These materials serve important and diverse purposes, including protection, void filling, cushioning, and shock absorption, among others.
Fragile and high-value items require plenty of these materials to minimize breakage.
Use the following table as a guide for different internal packaging materials and their functions: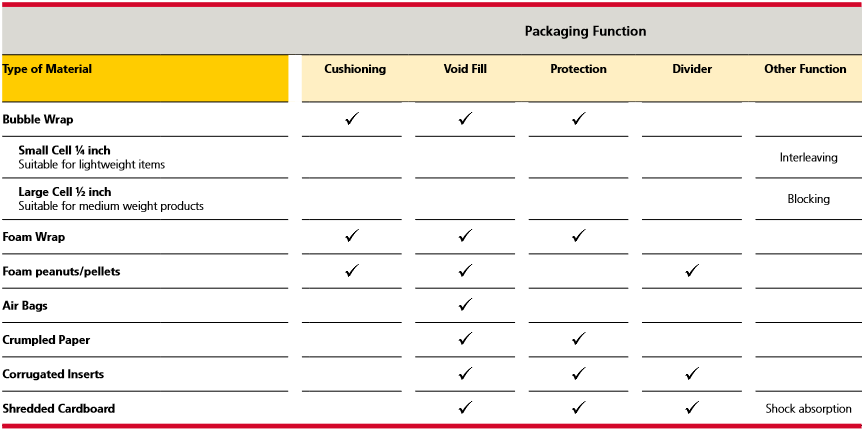 Invoices, Packing Slip & Shipping Labels
By now you already have in mind the shipping boxes that are ideal for the nature of your products and your brand.
What do you do next?
Before dispatching your products to your customers, you need to know how to invoice them and how to label your shipments.
One of the best ways to create invoices, packing slips, and shipping labels is by the use of WooCommerce tools.
WooCommerce invoice templates enable you to automatically generate invoices for created orders. The tool also sends your customers order status updates in the form of email attachments.  
Additionally, you can customize the information to be printed on the packing list, invoice, and shipping labels, including company address, logo, and footer content, etc.
If you use WordPress, there is also a free version of the PDF invoice plugin which will help you create customized invoices, packing slips, delivery notes, and shipping labels for your WooCommerce deliveries.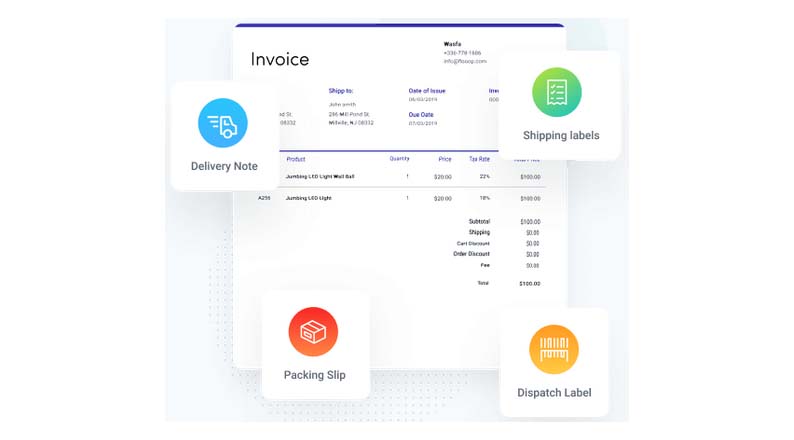 ALSO READ: Tips to use content marketing for eCommerce sales
Conclusion
eCommerce packaging refers to the manner in which you protect your product for shipment, create your brand identity, and manage shipping costs.
Stylish and outstanding packaging is beneficial because it enhances brand reputation, product safety, customer attraction, and product promotion and differentiation.
The main shipping boxes are mailing envelopes and cardboard boxes. Mailing envelopes are used for packing light and sturdy items. They come in different materials, such as plastic, paperboard, paper, and padded mailers.
For heavy, fragile, and high-value products, you should use corrugated cardboard boxes. Consider using the right colors for your brand, and determine the weight pricing and external and internal packaging materials.
Lastly, use WooCommerce tools for automated invoices, packing slips, and shipping labels. WordPress users can benefit from the same solutions by installing the WooCommerce PDF invoice plugin.
Acowebs are developers of Woocommerce bulk discounts that will help you add bulk discounts to products on your stores. It also has developed various other plugins like the popular plugin for managing the checkout form fields in WooCommerce, called Woocommerce Checkout Manager, which is highly feature-oriented yet lightweight and fast. There is also a free version of this plugin available in the WordPress directory named WooCommerce Checkout Field Editor.