Every e-commerce business owner wants to access more prospective customers online. Using pay-per-click marketing is one way through which e-commerce business owners make this possible.
With e-commerce pay-per-click marketing, you can develop highly targeted ad campaigns to reach your potential customers.
Utilizing the benefits of pay-per-click marketing is the right step to take if you always find it hard to engage in the organic ranking competition for critical keywords.
Pay-per-click marketing gives e-commerce businesses an outlet of ranking high on the different search results. With this paid advertising, you get an easy way of accessing all your potential customers.
However, you need to ensure that your PPC ad copy features an excellent first impression so that you can generate more leads.
Besides introducing the message and offer of your brand, a top-notch PPC ad copy can entice the potential audience to visit your e-commerce site.
PPC ads provide a gateway between the needs of your prospective next customer and the solution your e-commerce store offers them.
Your PPC ad copy is the thing that will grab the attention of your potential customers, entice them to what you're offering and guide them through the crucial steps to take.
The efforts of your pay-per-click marketing are likely to fall flat if you don't have engaging ads. You're likely to experience this issue even if you have top-notch conversion funnels, landing pages, and campaign targeting.
Writing a top-notch PPC ad copy is a great challenge for most e-commerce owners. It's something that demands ambiguous e-commerce business understanding and technical understanding.
But, worry no more! Keep reading this in-depth to get critical tips needed to make this possible.
Components of a PPC Ad Copy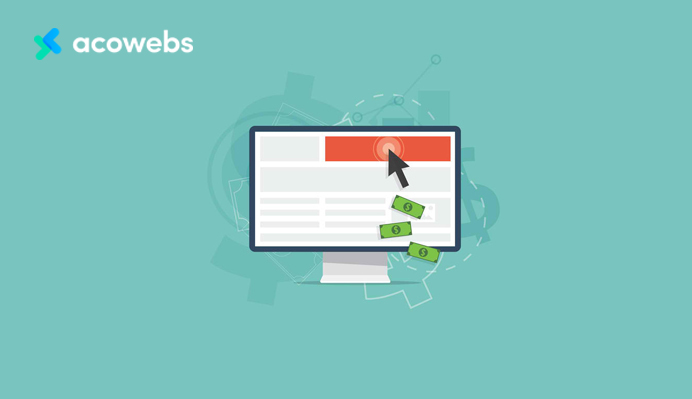 To attract the potential audience, your PPC ad copy needs to feature various segments. These include:
Headline
The PPC ad copy headline is the first thing that your potential audiences will see. Ensure that the text on the headline has the keywords featured in your ad groups and landing page.
Through this, you will boost your quality score and access all your potential audiences. Also, ensure you're precise since the headline needs a maximum of 25 characters.
Description 1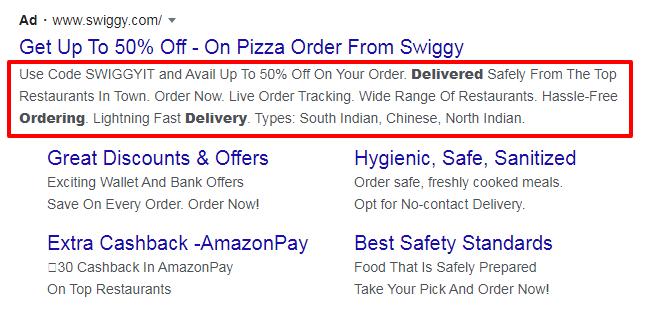 This first description is all about promoting what you offer. Here, you need to let your potential customers understand the services product you're advertising. You need to explain this with a maximum of 35 characters.
Description 2
This second description also needs a maximum of 35 characters. In this description, you need to give more information about your product or service.
The first line explains the products or services you offer while the second line features other crucial information that attracts the attention of your potential audiences. Also, ensure this line has a top-notch call to action.
Display URL
This URL needs to appear in the PPC ad. However, it does not mean the ad needs to take the visitors to this URL when they click it.
Actual URL
In this case, the ad will take the visitors to the actual URL when they click it. However, visitors can't see this URL, and it doesn't have a limit on the characters.
Tips To Write A Top-Notch PPC Ad Copy for E-commerce Websites
1. Be Relevant
You're likely to lose or win a significant percentage of the PPC ad copy relevance battle while setting the PPC ad groups and advertising campaigns. For relevance success, you need to set up your ad structure in an optimized way.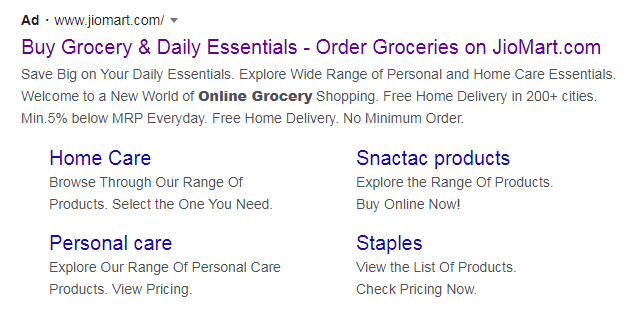 However, note that your PPC ad copy has a significant impact on gaining purpose with the prospective customers. Ensure that your PPC ad copy matches the theme of the keyword in that specific ad group.
Also, confirm that the ad copy or keyword matches the landing page you want your potential audience to visit.
If the keywords on your PPC ad copy match the search query of the user, they will appear bolded in the user's search results. As a result, this will increase click-through rates.
Users are likely to visit your e-commerce site if your PPC ad copy matches their search intent.
2. Correct Sentence Case and Punctuation
With punctuation, readers take note of some words, get an idea of where to stop and pause. In general, punctuation helps a lot in preventing confusion. With incorrect punctuation, readers are likely to get the wrong information about what you're communicating.
Therefore, correct punctuation must be your top priority when writing a PPC ad copy. Avoid using an exclamation mark in the headline of your PPC ad. Also, avoid repeated punctuation when writing an ad copy.
Take note to avoid adding unnecessary letters, symbols, and numbers. Avoid bullet points and use of non-standard characters and superscripts. To avoid putting your PPC ad copy at disapproval risk, use the occasional comma, periods, and question marks.
Ensure that your PPC ad copy doesn't feature long, complex sentences. In this case, short sentences are the most preferred because they're more memorable.
Also, keywords will be more powerful when inserted at the start or end of these sentences.
Capitalization is another crucial thing to consider when writing a PPC ad copy. Remember, your PPC ad copy can get rejected because of improper capitalization.
But not that title case and sentence case play a pivotal role in PPC ad copy. In the sentence case, it is the best option for constructing the description text of your PPC copy. For the title case, you can use them for everything else.
ALSO READ: Top 5 Google Ads Strategies For eCommerce In 2020
3. Avoid Low-Quality Clicks
When it comes to the PPC world, all clicks count. Therefore, no e-commerce business owner can afford to spend vast amounts of money and time on window shopping.
Always use your PPC ad copy for prequalifying users before they make an attempt to click your ad. In this way, you'll be sure you're dealing with viable customers.
You can make this a reality by ensuring you have a well-written PPC ad copy. Highlight the products or services you offer and the specific problems they solve.
Remember to include the price of the products or services and let the potential audiences know if you're offering discounts or financing. Also, let the customers know if you've got the products in their area.
Note that price has a significant impact on subscription services, high-ticket items, and those products that need a large upfront investment or long-term commitment.
4. Carry Out Competitive Research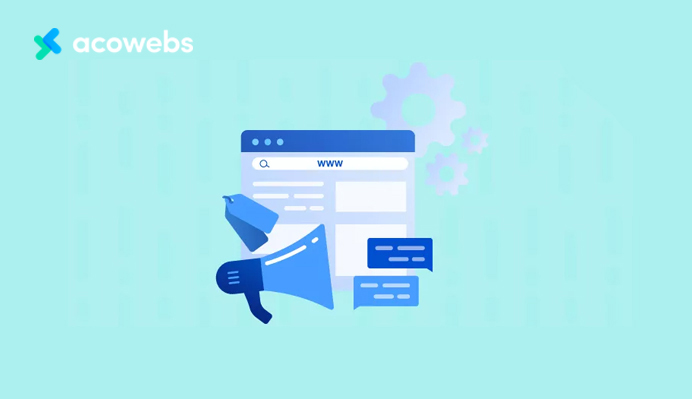 Note that top-notch digital marketing strategies start, continue, and come to an end by carrying out competitive research.
As an e-commerce store owner, you're required to understand the goals of your competitor so that it can be easy for you to come up with unique ones. Conducting competitive research is a simple task that doesn't need any skills.
It's possible to come across ads from unfamiliar brands. If these ads appear under your top five keywords, you need to work extra so that you can rank higher compared to your competitors.
You need to do in-depth research and get to know what your competitors are doing differently to have their PPC ads appear on the first page of search results.
Also, identify the steps they're taking to boost their click-through rates and set aside their offers and brands from their competitors.
Ensure that you appear to be more unique to your potential audiences. Through this, you'll stand in a better position of generating more leads and sales.
5. Come Up With Top-Notch CTA
To ensure your PPC ad copy is of high-quality, you need to develop a killer call to action that stands out to your esteemed customers.
First, ensure that your call to action features a robust verb. Avoid using 'buy now' call to action because it's old stuff.
Being creative is the only way through which you'll stand out. You can achieve this by using words like 'find how,' and much more. Consider coming up with CTA that incites emotions with your prospective audiences.
You must be an individual with a more incredible response if you can attract potential customers into your PPC copy. Ensure you have a PPC ad copy that can make your prospective audiences to act immediately.
Use your CTA to update your potential audiences about the actions they need to do. Let them understand why your product is the best compared to that of your competitor.
Through this, you'll end up coming up with a top-notch ad that your potential audiences will not ignore.
6. Ensure Ad Extensions are On
Finally, you can come up with a top-notch PPC ad copy by ensuring ad extensions are on. Ad extensions play a pivotal role in ensuring your potential audiences have access to more in-depth.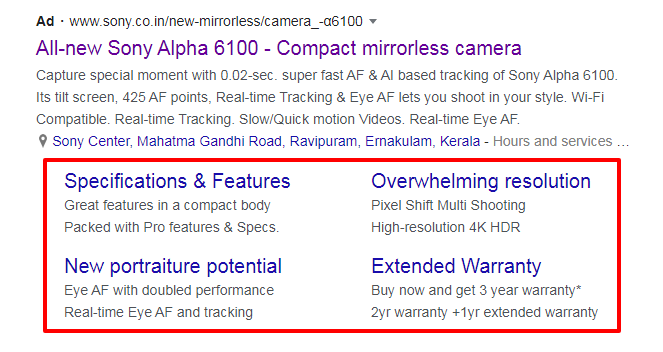 Besides this, ad extensions are the most preferred because they can increase the click-through rate by 30%. Here, you need to enable ad extensions like location extensions and call extensions.
With ad extensions, you find a hassle-free way of giving the potential audiences your phone number and location details.
For those audiences using tablets and smartphones, ad extensions allow them to get direction details or be in a position of calling your number directly.
Final Thoughts
Besides being cleverly written, your PPC ad copy also needs to be concise and clear. Also, the ad needs to express the objectives of your e-commerce store.
Highlight this without considering if the potential audiences are after checking your site or purchasing something.
Ensure your PPC ad copy features the crucial bits and answer the queries of your potential audiences. Other than this, confirm that you have a simple PPC ad copy.
Through this, you'll find an easy way of boosting your quality score and click-through rate.
Acowebs are developers of Woocommerce bulk discounts that will help you add bulk discounts to products on your stores. It also developed the plugin for adding various extra product fields which is called Woocommerce custom product addons, that are lightweight and fast. You can easily update your store with these add-ons and enjoy a hassle-free experience, check out the best options for additional Woocommerce custom product addons.