Started as a blogging platform, WordPress has gained enormous attention from users across the globe. Call it the flexibility or the versatility as offered by the platform that today, it has grown from being a simple website to a development platform.
Whether you want to build a business portal, an eCommerce platform or a WooCommerce store, WordPress is at your service. With tons of tools, thousands of plugins and an array of themes, it is the first choice of developers and development companies.
The first instance or the first website developed over WordPress went live in 2003. It has been years and now, nearly 33% of the website hosted on the internet is developed using WordPress. The fact that WordPress based websites can handle huge traffic adds to the popularity and growing customer base of this exceptional CMS platform.
You too might be convinced on the idea of creating a WordPress based website for your business. But, as much as the features fascinate you, the process would weary you off. And this is where you would need to hire a WordPress development company to help you design and develop a WordPress website for your business. If you're looking for cost-effective options, you could find many good web development companies in India and South-East Asia. Wondering why have to go for this?
Irrespective of the fact that WordPress is a storehouse of features and has all that an enterprise needs to take your business online, you cannot do all by yourself. You might not need to be a tech expert, yet a sound knowledge of CSS, PHP, JavaScript, HTML, and MySQL, is needed.
Additionally, you should be aware of the concepts related to SEO, Photoshop, and Responsive Design. Odds are you don't have much idea on the above and you cannot risk your business success by employing the DIY model, right?
So, what's say? Planning to hire a WordPress development company?
In case, the answer is a yes, you might be interested in knowing how to hire not the top WordPress development company, but one that maps your requirements best. And, here we are ready to help. Outlining the top 12 things to consider when hiring a company.
12 Points to Remember Before Hiring a WordPress Development Company
Outline Your Requirements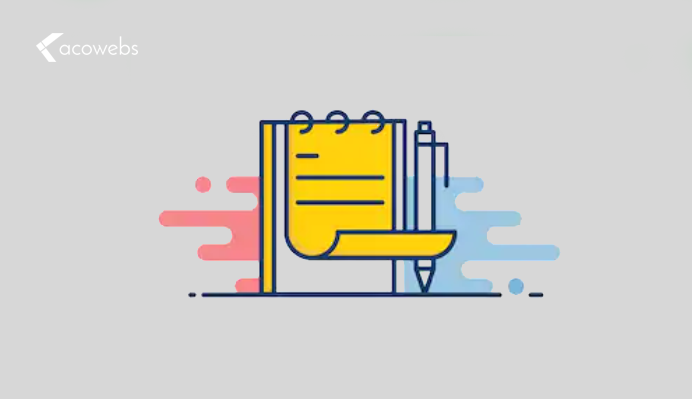 Before you move ahead to assess the capabilities of the WordPress development company, sketch your own requirements. WordPress today isn't limited to just blogging, instead, the capabilities scan beyond boundaries.
From eCommerce stores to WooCommerce integration, online portals or business websites, WordPress development companies use the platform to develop all. Where some wish to have an entire website created, others might simply want to customize page, add a theme or integrate a plugin. Amidst such a range of requirements, specifying what exactly do you want to attain, will help you segment the different companies and hire the appropriate one.
Pro Tip: Draft a detailed description of your requirements, prerequisites and needs to better assess the efficiency of the company.
Examine The Portfolio
Once you have figured out your requirements, it's time to explore the portfolio of the different WordPress development companies. Do not rely on their brand name or value, instead perform a thorough scan at their portfolios.
Examine the different projects, evaluate their relevancy and then come up to the conclusion. Browse through their websites, check for reviews, scrutinize their way of completing projects and see which one maps your expectations. A company that has experience in developing WordPress projects would be highly efficient and help you develop a website with greater ease and a better approach. 
Pro Tip: Look for quality and not quantity.
Also Read: Debunking Common WordPress Myths
Technology Stack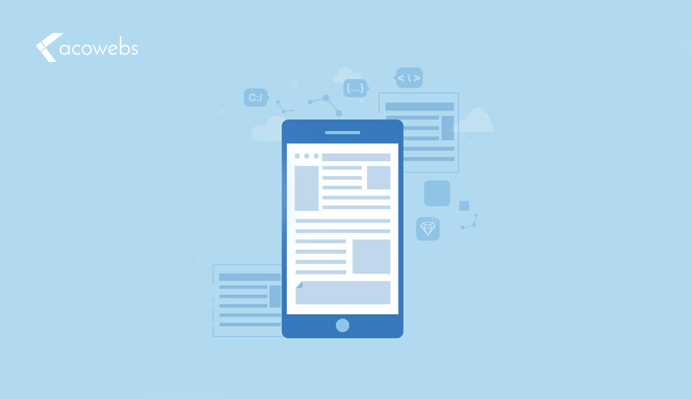 The next thing you would need to focus on is their technology stack. See what technologies they integrate within the platform. Do they own enough experience in building WooCommerce stores with the platform? Are they capable of integrating plugins and themes within the WordPress website?
Hiring a company that simply aids the process of a website development would confine the abilities and efficiency of the website. Choose one that can extend the proficiency of the website and help you scale your business through the developed WordPress website
Pro Tip: A flexible WordPress website development company with diverse knowledge will help you grow along with the website.
Ecommerce Website Development
If you are to hire an experienced WordPress development company, the possibility is that you need to do more than just creating a blogging site. With growing trends of eCommerce and online stores, it is important that the chosen company has both experience and expertise in developing eCommerce websites using the WordPress Platform.
Even though you might not need an online shop website now, collaborating with a company that owns the skills needed to develop an eCommerce website would help you scale your business in the foreseeable future.
Pro Tip: Company with extensive knowledge of eCommerce website creation are a better choice.
Delivery Timelines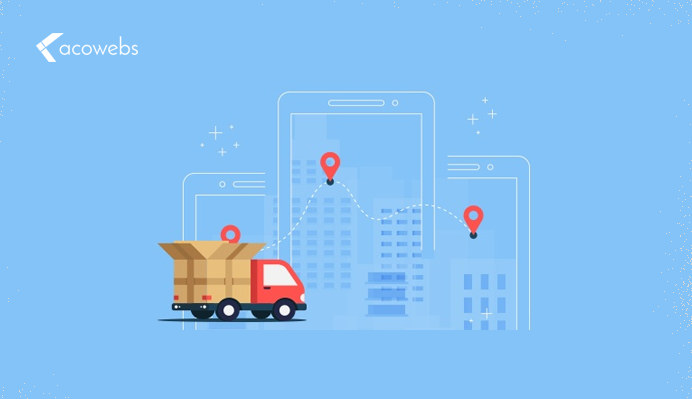 You would never want to hire a company that takes an indefinite amount of time to complete the task of development. This way your business will suffer more than the website. While hiring a WordPress website development company, make sure that the company has an excellent track record of on-time delivery. A company that adopts an agile approach, follows the planned strategies and is capable of rendering the project on time, will be the one that will map your expectations.
Pro Tip: Prior to commencing the project, talk to the company and ask them about the timeline or the delivery schedule of the project.
The Adopted Approach
When working with remote teams, the business process undertaken by you might not map the one, followed by the company. To ensure effective engagements and error-free interaction, it is advised that you walk down the method used by the WordPress development company to develop an online website. Planning and communicating before starting help you identify the bottlenecks, connect with the team better and save the time of development.
Pro Tip: Use automated tools to track the progress of development and remain on the same page.
Also Read: WordPress eCommerce Security
Customization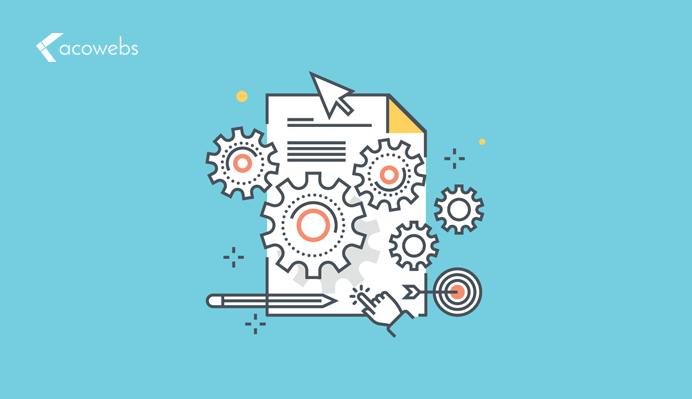 A monotonous website is something that your customers would never appreciate. As a matter of fact, the website must be aesthetically appealing and promote sales. The WordPress development company that offers a perfect blend of technical expertise and knowledge of drag and drop tools, rank above others.
Pro Tip: Agencies that can install plugins seamlessly will improve the website outward appearance
Marketing Capabilities
Adhering to the fact that the success of a website is largely dependent on the online rankings and search engine visibility, it is imperative that the hired WordPress development company owns the ability to market the website and improve search visibility.
SEO tactics are not that everyone knows or excels in. It is the job of the development company to design the website in a way that can sustain the market standards. For instance, if you need to have a woo-commerce site built using the WordPress platform, the company must have both experience and expertise in plugin integration to help you install the important ones. Apparently, the one that can help you track website performance and see where the business stands.
Pro Tip: Explore the past project of the company and see the performance of the website.
SEO Knowledge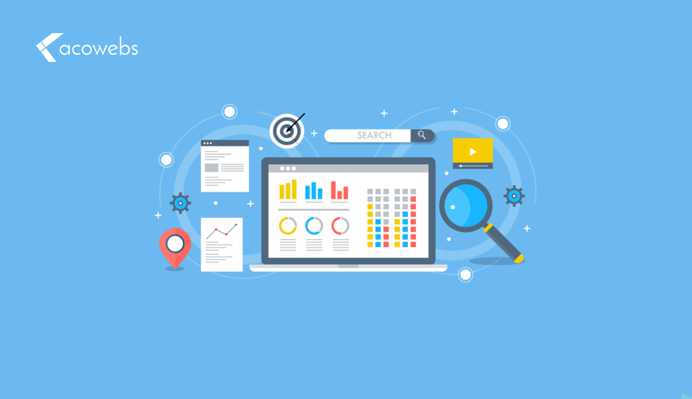 Building an online website for your business, you would want to enhance your business visibility, track more users and expand your customer base. Definitely, you have employed the best in industry products and services to offer it your customers but these need to reach the right users. This is where you need to hire a company that has sound SEO knowledge and can help you widen the reach of your business.
Pro Tip: Walk down the websites developed by the company and assess their online rankings.
After Service Support
Taking your business online comes with a lot of responsibilities. You need to keep everything near perfect to remain ahead of the users. At times, it might so happen that the website is struck with sudden traffic and the website shuts down completely. In such a case, you would need an expert to address the issues.
At this point in time, having the back of your development team eases the complexity of the situation, helping you continue your business services without failure. A company that offers regular checks even after the website creation would ensure seamless functioning of the websites and detect glitches, long before it hampers the website performance.
Pro Tip: Hire a company that offers lifetime support and services.
Also Read: Enhance Buying Experience Using WooCommerce Product Addons
Cost of Development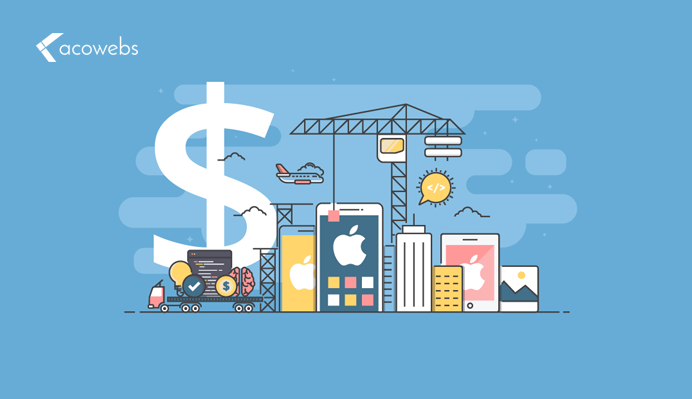 Not the most important aspect, yet a crucial one. Definitely, you would want to deploy a feature-rich website. However, you cannot spend an indefinite amount to make that happen.
Pro Tip: Scan through the feature list and compare the pricing between different agencies.
In-house or Remote Team?
Finally, the last in our checklist is whether you should hire an offshore agency or an in-house expert? Now, this might seem a tough thing to decide. You need to take into consideration a lot of aspects, starting with the first things first. The cost of development would dramatically reduce when you opt for a remote team.
Further, offshore companies have flexible working hours. Meaning that your business never stops. Where the in-house team is confined to offer limited resources, the offshore development teams expand and go to great lengths to offer the best development services.
Pro Tip: Prioritize the one that offers maximum resources and minimum expenses.
With this, we come to the end. Irrespective of all, the choice remains in your court. Carefully assess the potential prospects and be mindful when hiring a WordPress development company.
Acowebs are developers of WooCommerce Discount Rules that will help you personalize your stores. It supports the additional option with feature-rich add-ons which are woocommerce product addons, that are lightweight and fast. You can easily update your store with these add-ons and enjoy a hassle-free experience, check out the best options for additional woocommerce custom product options.