Once again, it is that time of the year where WooCommerce store owners usher in all the ideas they got to attract customer attention.
Valentine's Day is a few days ahead, and WooCommerce store owners celebrate love in their favorite way that is coming up with Valentine's marketing strategies to light up the couples' happy Day.
With every season comes another chance for businesses to boost revenues. Therefore, this Valentine's Day, forget the traditional marketing tactics and switch to new ones.
Furthermore, due to pandemic, the online revenue businesses will make crazy revenues, so, these strategies will come in handy if you want your WooCommerce store to bloom.
This blog will shed light on what strategies you should opt to make outstanding sales this Valentine.
Pick Valentine's Day Theme For Your Store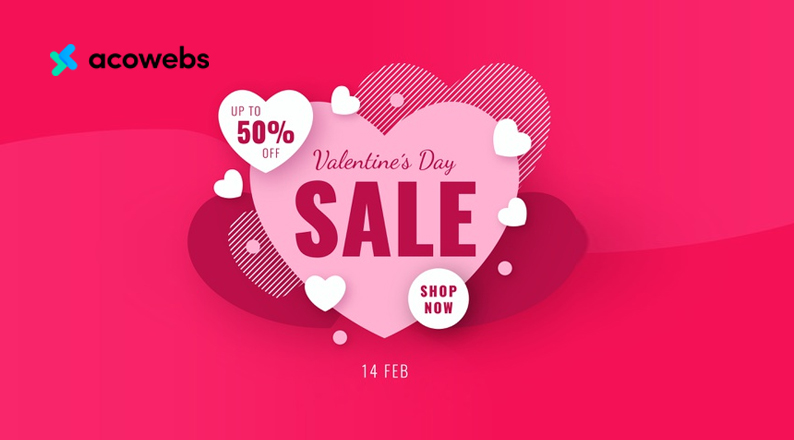 Switch your regular store design and opt for a fancier version. Paint your WooCommerce store in red and pink colors or alter your labeling styles.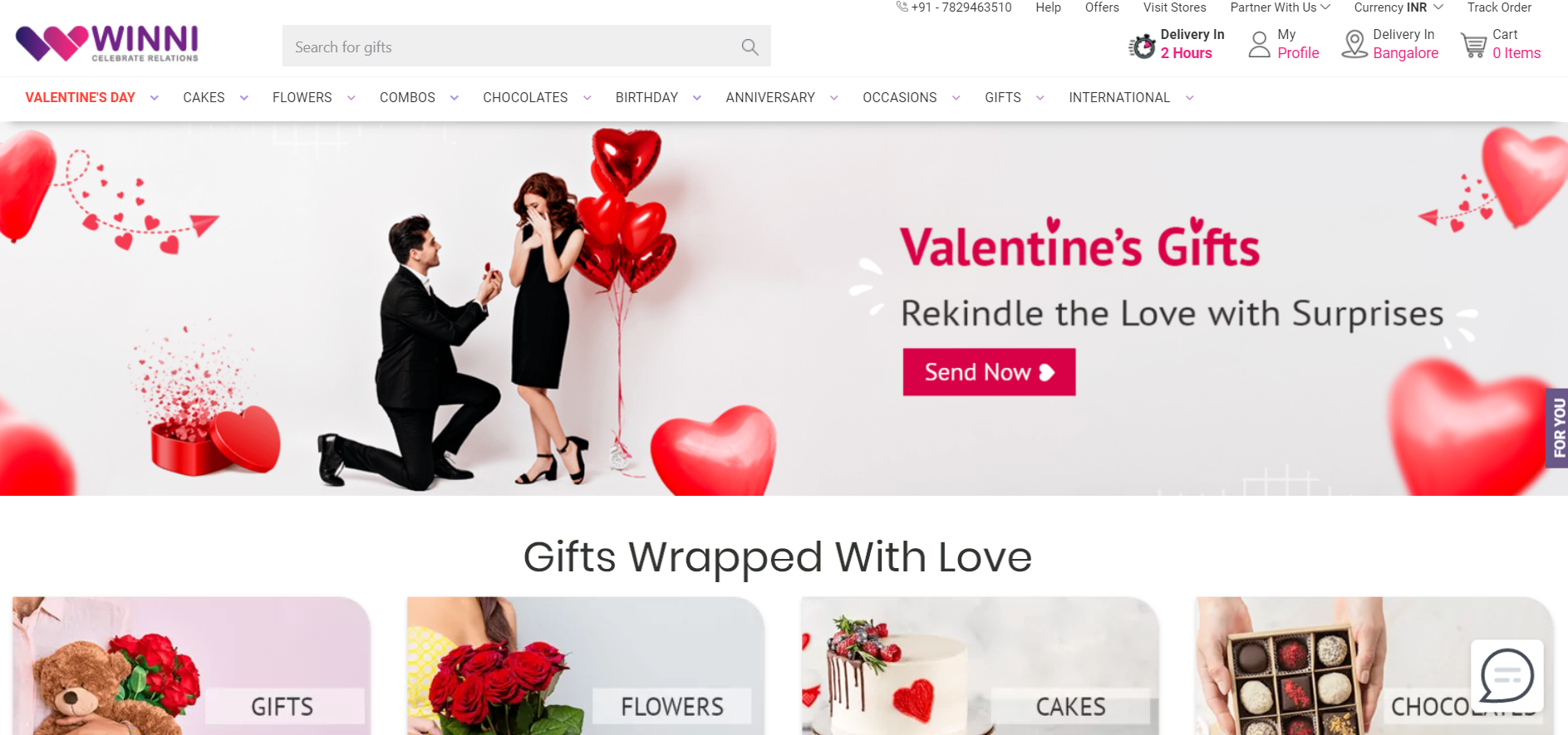 Avoid hustle-bustle by using the WooCommerce product label plugin. This plugin can assist you in making your label styles more attractive. This plugin offers a wide range of label styles and allows you to customize your style.
Give your WooCommerce Store look a glow up
Couples aren't the only ones dressing up this Valentine; editing your WooCommerce store's appearance in accordance with the special occasion that ahead gives your store a head start to attract customers.
Red is the only color our eyes notice during valentine's season, so drenching your website with a mix of red, pink, and white will give it an attractive look. Thus, your store will attract customers.
ALSO READ: Best UX Practices for an eCommerce Checkout
Below we will be mentioning some landing page tips that will bewitch the visitors into purchasing from your WooCommerce store:
Fancy Pop-Ups
If you are looking for something quick and easy to boost your sales, then a fancy pop up when a user visit will suffice.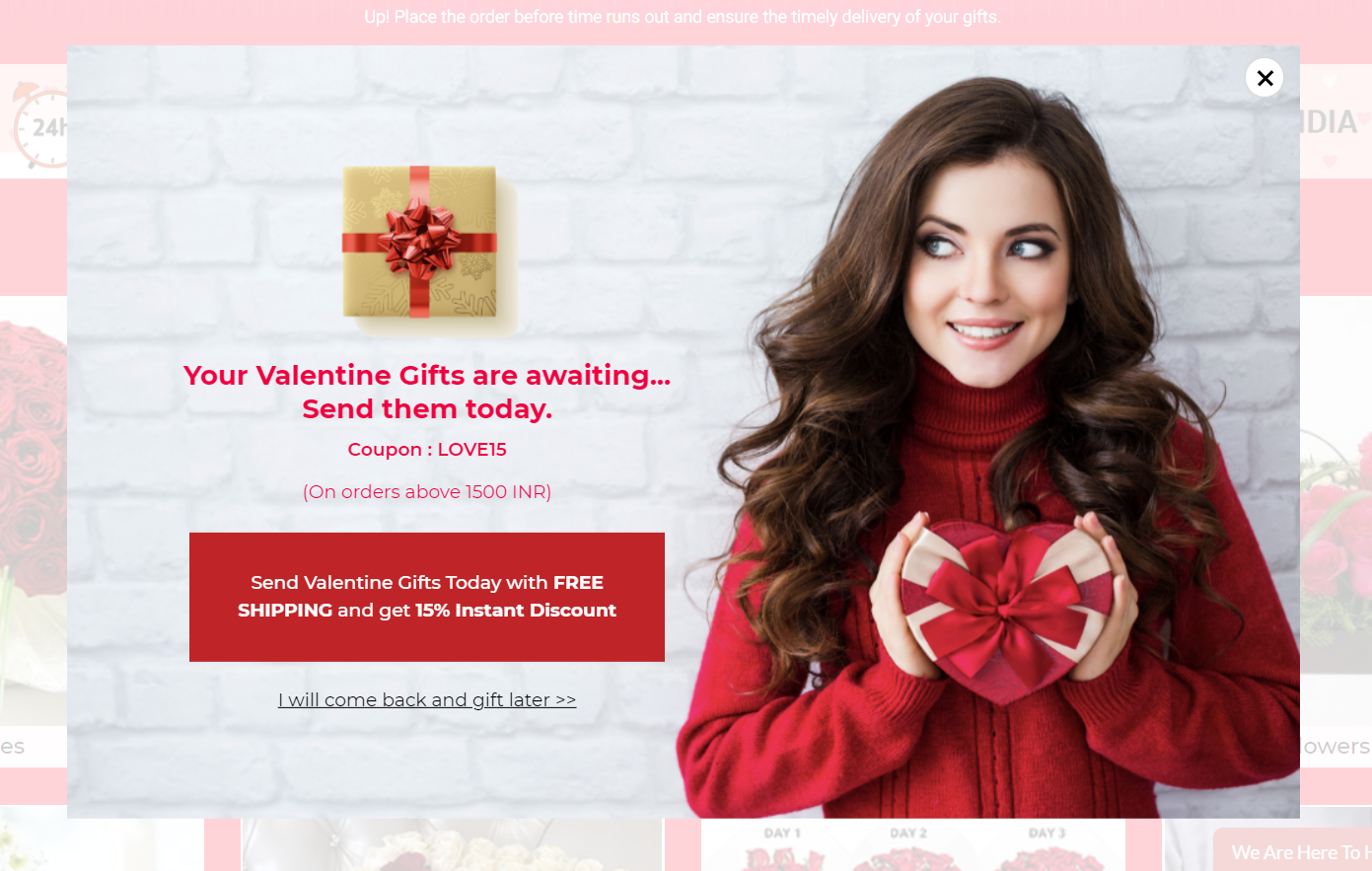 Utilize your creative side by coming up with an eye-catching and aesthetic pop-up that leads to your exclusive valentine's Day offers. Furthermore, adding a slogan along with the pop up will take your marketing game to a higher level.
The pop up should lead the visitor to your best valentine offers, coupons, or discounts. You can also add a spin wheel as it is said to attract lots of customers. Opting for pop-ups is a pretty useful and time-saving tactic to attract visitors.
Use Call-To-Action In The Headlines
Luring customers into buying your products using call-to-actions is one of our most common yet effective strategies.

Coming up with call-to-action isn't a challenging task if you have an impeccable copywriter at your service and creative ideas for the theme.
What you write leaves an enduring impression in the customer's mind. Therefore, having the best slogan or CTA is challenging when there are so many competitors; however, if you form a perfect slogan, your store's sales will hike.
Email Marketing Tactics for Valentine's Day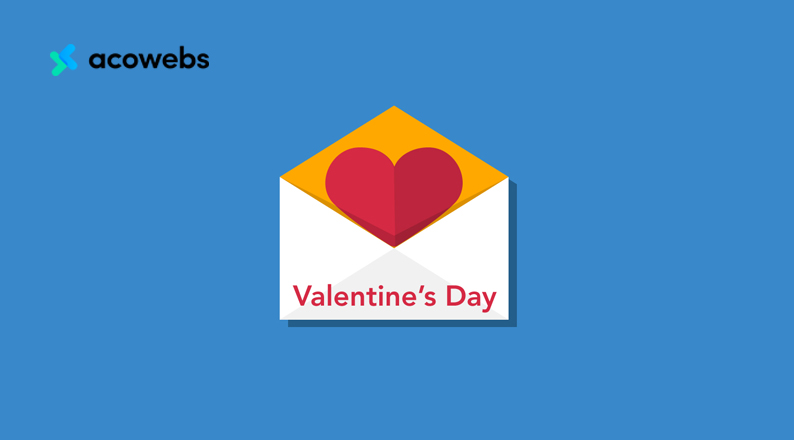 Emailing your customers is the closest you can get to them. Emailing consumers build a certain relationship between the brand and customers.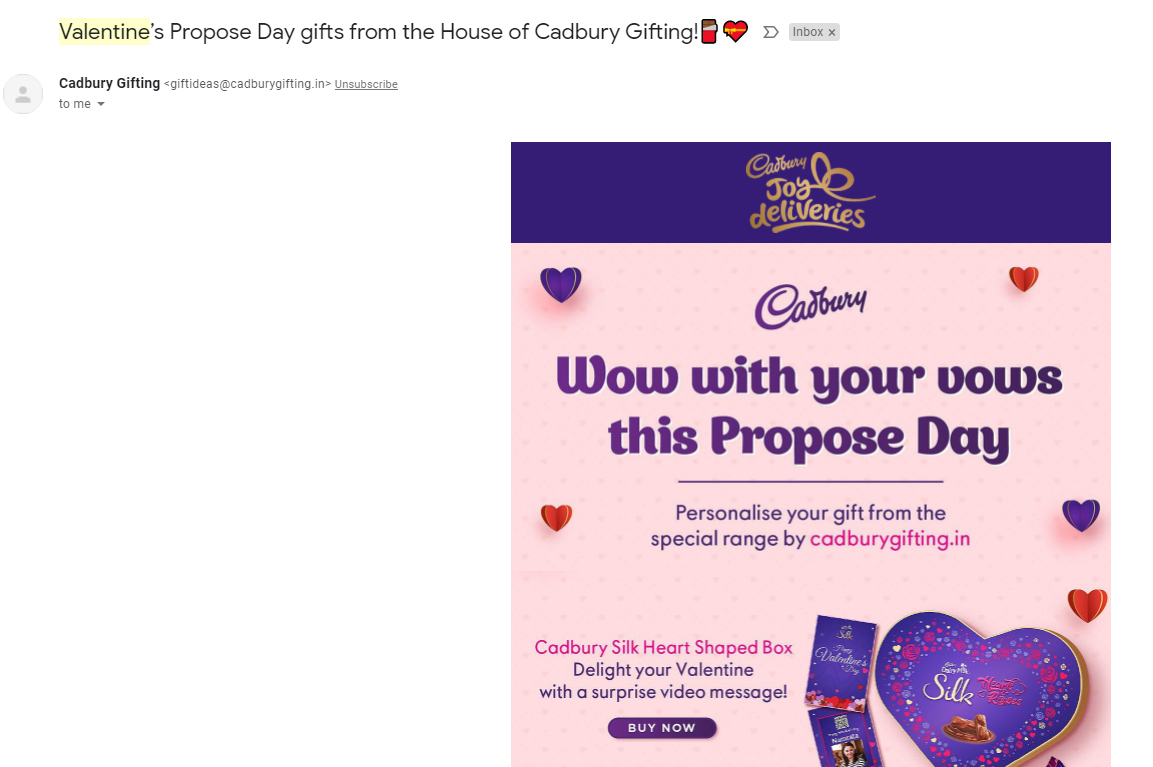 So, this Valentine's Day, fabricate such an email that focuses not only on couples but also on single people to keep their interest in your brand intact.
All you need for email marketing to work is a killer subject line, a sweet start, and a warm goodbye. This is as simple as it gets. You can use email to direct your customer to the discounts and offers on your store by providing a link to the page.
Lastly, including something in the mail that induces curiosity in your consumers will do wonders for your click-through rates.
ALSO READ: Importance of Segmentation in Email Marketing
Catch Up With Your Loyal Customer Base
Some customers stick with you through thick and thin. On special occasions like Valentine's Day, you get a chance to thank them for their loyalty by providing them with exclusive discounts and offers designed specifically for them.
This strategy makes the consumers feel that their support means something to you, which increases their interest in your store. Keep them updated about all the activities regarding Valentine's Day, so they don't miss it.
Social Media Marketing Strategies For Valentines' Day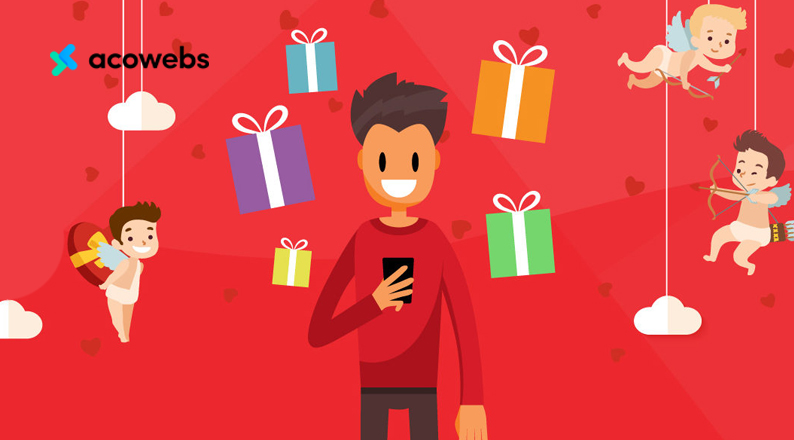 The message you send through social media reaches an audience ten times larger than the email ones.
Posting your Valentine's Day offers and updates on social media is a quick and effective process to attract customers and gain many new customers.
It is not necessary to do something extraordinarily fancy on social media. Short and sweet captions or quotes will suffice, but creativity matters in that shortness.
Social media marketing is one of the most straightforward strategies to catch your customers' attention on a special occasion.
Here are the other things that can keep your consumers' interest piqued in your store's offers:
Create polls
Polls on Instagram, Twitter, and Facebook are among the most used features as they are the easiest way to communicate with doing much.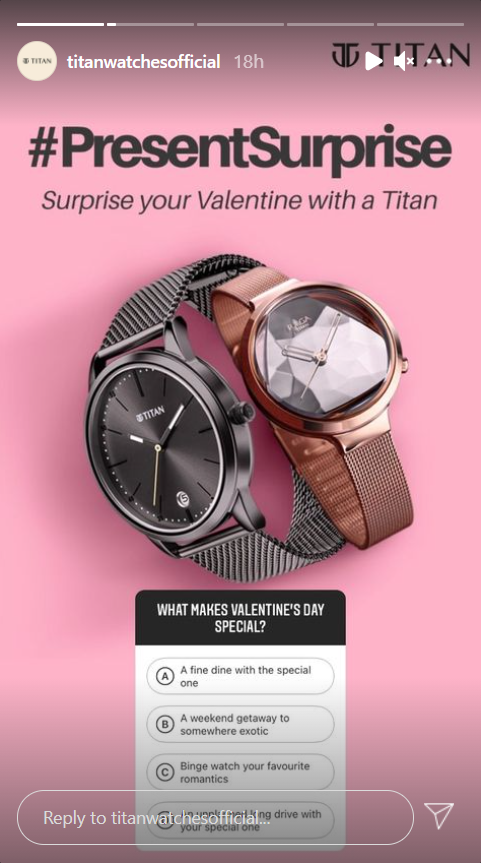 Almost 90% of the users find polls convenient which increases the response rate and the increased response rate means the increased interest of the consumers.
Asking about their plans on Valentine's Day will act as a source of bonding between you and your customer.
Afterward, you can post a relevant offer or lead the visitors to your Valentine's Day collection. Relating your polls with your products is essential to increase your sales.
Post Contests That Convince The Users To Participate
According to psychology, the interest of a person is piqued and you make them the center of attention.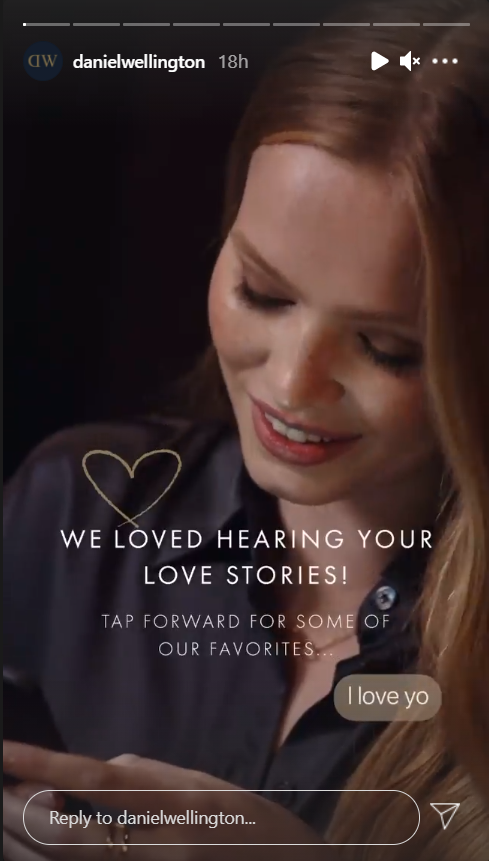 Therefore, coming up with contests where you ask about your consumers' favorite memories with their partner or their dream date will trigger excitement in them, which will compel them to participate.
This participation impacts their view about your business, and this way, you secure a permanent spot in their minds. Once again, don't forget about the single comrades and make them feel included.
Bring Unique Valentine's Day Cards Into Play
Who doesn't love Valentine's Day cards? So, putting your whole team into motion to develop the most exquisite Valentine card possible might be a good idea.
It is not the fanciness you put into the card that matters; instead, it's the words that capture your consumer's heart.
Unlock your creative fragments and create some fun and witty messages. Your messages to your consumers should always contain a subtle relevance to your WooCommerce store. Don't make yourself the star of the card but create a slight reference.
ALSO READ: How to Use Psychology to Shape Your E-commerce Success
Give Your Customers' Package A Makeover
Implement different ideas in your packaging for the people who ordered from your Valentine's deals or collection. Sending parcels to your consumers in the regular packaging is plain boring.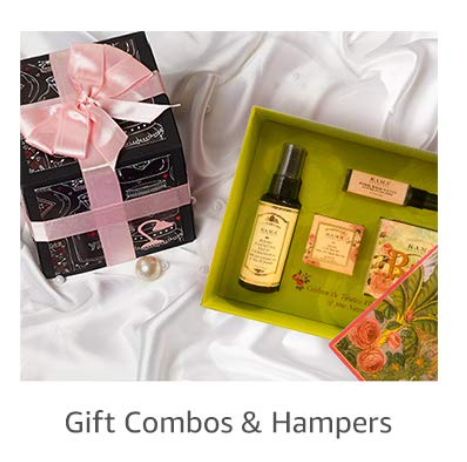 Nevertheless, if you make your packaging fancy, consumers will be taken by surprise —a good one—which will score you a loyal customer for the rest of your WooCommerce store's life.
You can also include an option for customers, so they choose fancy wrapping or regular ones. Above all, keep the wrapping charges affordable to get more customers.
Target The Single Audience
Brands often ignore people who aren't in a committed relationship during Valentine's season; therefore, even the smallest gesture to make them feel special will do wonders for your store.

Introduce offers that will attract the singles on Valentine's Day.
For instance, if you have a WooCommerce chocolate store, then concoct a caption with relevance to chocolates to target the single audience.
The response WooCommerce stores receive by making single people a target audience is worth it.
Stream An Attractive Valentine's Day Ad
Streaming ads are among the most common marketing techniques. By using proper Search Engine Optimization, reaching a larger audience is not a challenging task.
You can display these ads on several platforms like Facebook, Instagram, or Google. Furthermore, using keywords to get immediate results is also the best strategy if you don't like waiting for long periods.
This strategy is among the most common ones and easy to use.
Shift Focus Towards Pet Owners
Now, not everyone will be with their one true love on Valentine's Day. Some would rather spend their lovely holiday with their pet.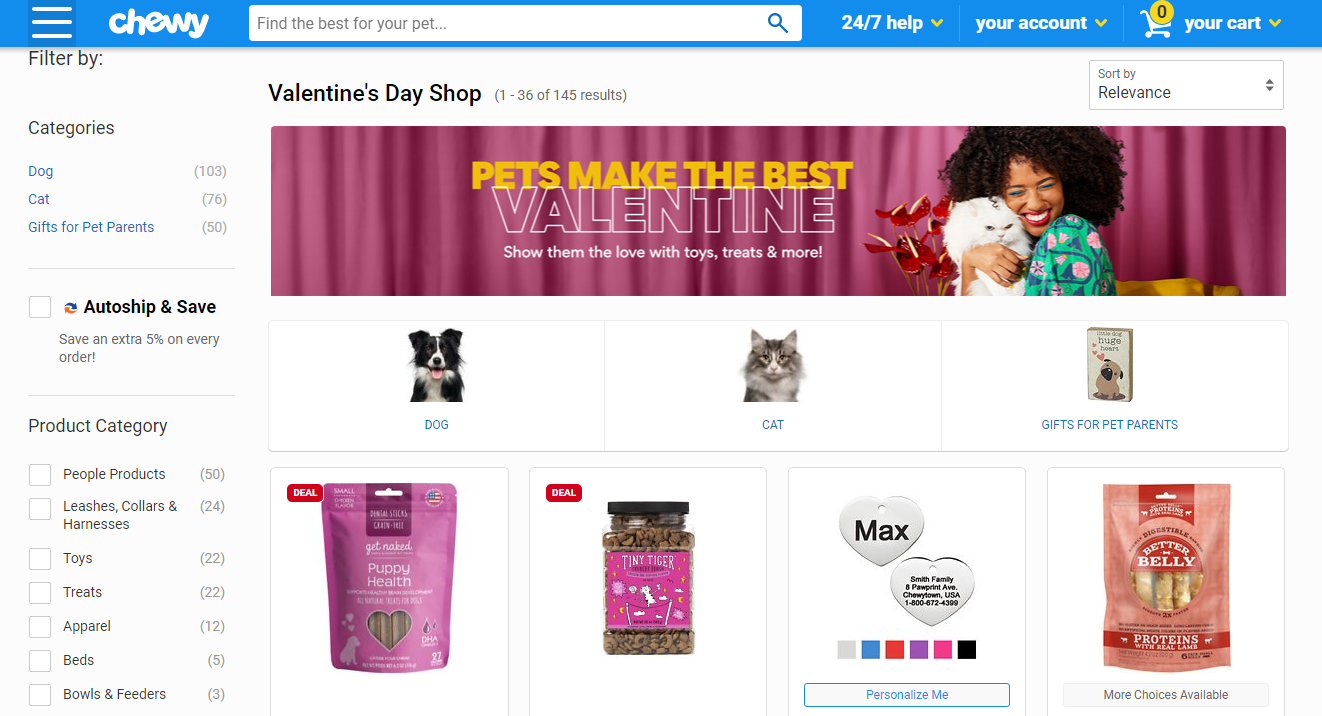 There is a massive crowd of people who are crazy about their pets. Therefore, introducing deals on your WooCommerce store relevant to pet lovers will considerably increase your company's revenue.
Furthermore, there has been a significant increase in pet ownership this year as people couldn't meet their loved ones. To avoid loneliness, many people adopted pets. So, including them in your Valentine's day deals will be a smart move.
Conclusion:
The season of love is almost here, and the strategies mentioned above definitely increase the love people have for your WooCommerce store.
Fortunately, we live in an era where sending a message to a vast audience isn't a tough job; there are various ways you can get your customers' attention.
During Valentine's Day, the thing that is impacted the most is the sale revenue. Thousands of people look for gifts for their partners which means it is the WooCommerce stores' time to shine.
Applying the strategies mentioned in this article will surely help you get the attention of your customers conveniently.
Acowebs are developers of WooCommerce plugins that will help you personalize your stores. It supports the additional option with feature-rich add-ons which is Woocommerce custom fields, that are lightweight and fast. Update your store with these add-ons and enjoy a hassle-free experience.