Jeff Bezos' Amazon competes with almost all giant businesses in the world. For starters, the company competes with all online shops, including Walmart, Alibaba/Aliexpress, eBay, and all the others, big and small. It is in competition with technology companies Google, Microsoft, and Apple for its products Amazon Alexa, Amazon Echo, and its Amazon Web Services. Better yet, the company is also competing with media streaming services like Netflix.
Over the past ten years, Amazon has seen tremendous growth. In 2016, for instance, the company sold 25.2 percent more in North America. In the same year, eCommerce sales only went up by 15.6 percent.
As more consumers look for ways to shop without leaving the house, Amazon is coming up with more ways to facilitate buying from home. The fast growth of Amazon, its spread to so many countries, and its innovations have affected the way online and offline businesses operate – this effect will last past 2020.
Why Has Amazon Enjoyed So Much Success?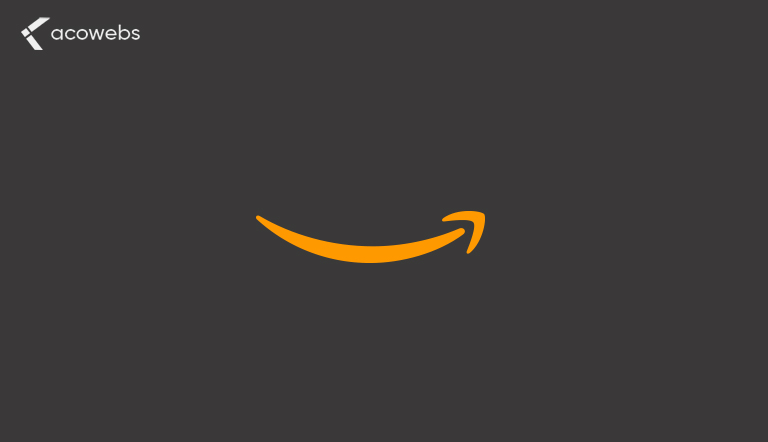 The success of Amazon can be attributed to Jeff Bezos innovative nature. Through so many channels, the giant online shop has been able to identify and capitalize on the needs of millennials and this has led to its rapid growth.
According to Wharton Magazine, Amazon targets soon-to-be and young parents. It can appeal to these age groups through their technological products and excellent customer service. Compared to other companies that appeal to millennials, Amazon still comes out ahead. Technology is one of the ways the giant store appeals to young buyers. Other ways include:
ALSO READ: Top 5 Google Ads Strategies for E-commerce in 2020
Enhanced Shipping Speed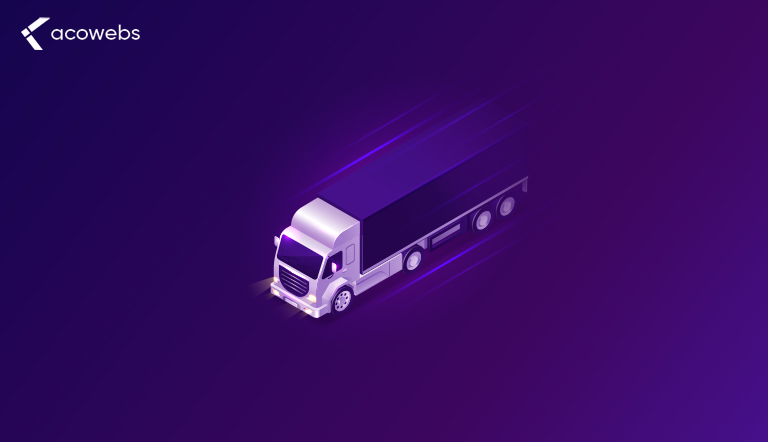 With Amazon, you can receive goods within a few hours after ordering thanks to Air Drone deliveries that the company is rolling out. This is especially true for Amazon's grocery market. The company focuses on product distribution like they do all other aspects of the business. Not only is shipping faster today but also more affordable.
Over the past few years, Amazon has reduced the gap between ordering and receiving the items by about 1.5 days. Prime members, who have grown to more than 80 million, enjoy free same-day delivery or free one-day shipping, and the company spent so much money to facilitate the one-day shipping for its prime members. 
Subscriptions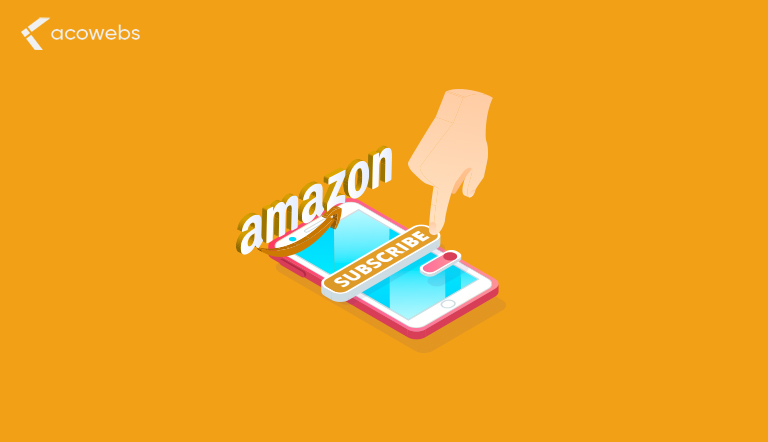 Amazon subscriptions allow consumers to get products with ease on a subscription basis.
For instance, Amazon Family allows parents to subscribe to products such as baby food and diapers. When consumers enter these subscriptions, they enjoy discounted prices on various goods.
They also have Kindle Unlimited, where subscribers can read more than 2 million books every month at a low monthly subscription fee. There are so many more subscriptions the company has launched in recent years.
These recurring income streams have seen the company grow tremendously and help consumers get goods and services at lower prices.
Amazon Devices and Ease of Ordering
Devices such as Amazon Echo, Amazon Alexa, and Amazon Dash Button have made it easier for consumers to place orders. While these Amazon devices will help you do so much more besides ordering, the giant online store created them, especially to ease the ordering process. When ordering on the website, you will enjoy one-click ordering.  
The rapid growth and the practices that are unique to Amazon have created the "Amazon Effect."
ALSO READ: Amazon SEO Strategy
What Does Amazon Effect Mean?
The Amazon effect refers to the change of customer habits resulting from the growth of the Amazon and ecommerce businesses. Online and brick-and-mortar stores are merging to offer better services to consumers.
With Amazon's growth, so many online businesses have to improve their services, so customers have it easy when shopping. Customers enjoy a great shopping experience with faster shipping, easy ordering, reduced product prices and much more.
One effect of the growth of online commerce is reduced sales in physical retail stores. With so many consumers turning to online shopping, physical stores have to develop more creative ways to entice consumers to their shops. Not only are physical retailers adapting to compete with online stores, but online stores are also changing to compete with Amazon.
ALSO READ: eCommerce Call-to-Action for Better Conversions
How Have Physical Retailers Adapted Following the Amazon Effect
So many industries have to adapt following the Amazon Effect. Changes in physical and online stores have been slow and steady. Companies have to look for new ways to attract customers to their sites.
Many physical shops are now operating online, and major brands such as Nike now have more online presence than before. This seeks to bridge the gap between the physical and the online store. Online retailers have reacted by having more warehouses to facilitate faster shipping of goods.
Today, eCommerce stores are in a run to offer a store-like experience while physical stores seek to offer their goods online.
For instance, if you shop for dresses in a physical store, the store owner might offer their expertise to help you shop better. Likewise, online stores are offering shopping guides to help you shop better. Small eCommerce brands are able to offer more help to customers as they can interact with them one-on-one to help them shop better.
Amazon has partnered with so many online businesses that market its products. Unlike so many other platforms, consumers only go to Amazon to shop – the site does not offer product marketing. Millions of affiliate sites market products sold on Amazon and this is why the giant store is able to avoid expensive forms of product marketing.
eCommerce Boom Worldwide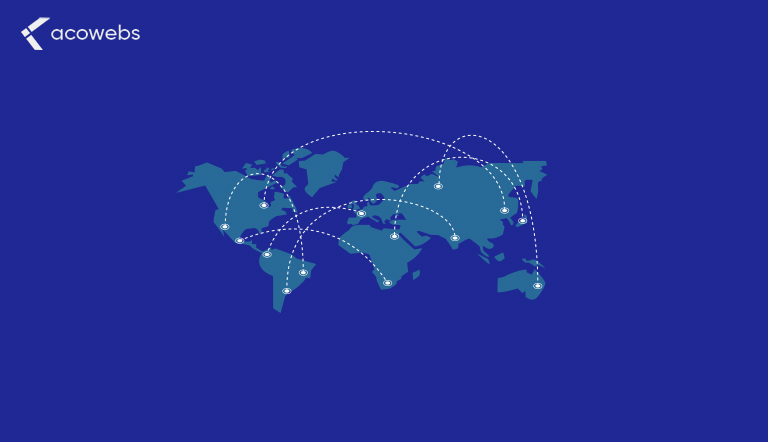 Amazon operates in 13 countries and offers Amazon Prime services in nine of those countries. Many online businesses are expanding to sell in more countries or a wide region. In 2020, Statista estimates that global eCommerce sales might reach $4.2 trillion and rise to $6.5 trillion by 2023. Most of the online shoppers today are outside the U.S. 
For eCommerce businesses to leverage the growing demand for online products, they need to market goods to a wider region or sell in many countries. In the Asia Pacific Region, for instance, eCommerce grew by 25 percent in 2019. China is still the king of eCommerce with estimated e-commerce sales topping $1.9 trillion in 2019.
Even with such growth, Alibaba now wants to venture into Africa, especially East Africa to garner more consumers.
ALSO READ: The Evolution of eCommerce
Automation is the Next Big Thing
Businesses are already automating most of the operations in a bid to increase productivity and cut costs. Brands that seek to expand internationally will especially benefit from automation as they will operate multiple stores and more extensive fulfillment networks.
Most international eCommerce businesses ship to more than 30 countries. To do that efficiently, these businesses need to automate most of the operations.
With eCommerce automation, businesses are able to eliminate manual, repetitive, and time-consuming tasks to increase productivity and cut costs. It also helps reduce the effects of the risks of human error when managing multiple stores. Consumers can experience best-in-class shopping experience with automated operations. Some of the business operations online stores can automate include:
Tracking and reporting
Inventory alerts for marketing and reordering
Listing new products on multiple channels
Canceling high-risk orders
Inventory management
Tagging and segmenting customers
Preload storefront changes
Through ecommerce automation, online businesses are able to stop fraud. Shops are now using automated protection to identify fraudulent shoppers.
ALSO READ: Ways to Protect eCommerce Customer Data
Robots in Warehouses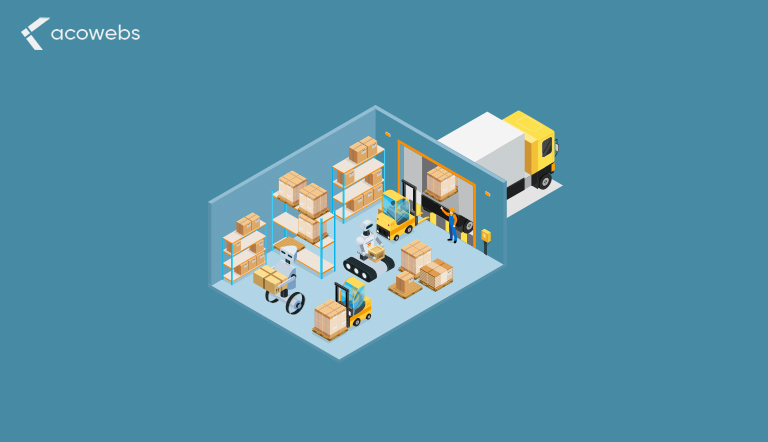 Amazon was among the first eCommerce businesses to use robots in warehouses, and so many other businesses are following. Statista estimates brands will spend about $3 billion on robotic process automation by 2022. Although the initial cost or robotics is high for businesses, more than 48 percent of businesses that have automated operations see robotics as a way to reduce their workforce and make more money. 
Artificial Intelligence
Not only are businesses automating processes but also using artificial intelligence to ensure that no humans are involved with the automation. Businesses spend millions of dollars on automation.
Amazon uses AI to offer product recommendations and in the management of their warehouses. Amazon's AI (known as Flywheel) is not in a single office but all offices, websites, and warehouses that the company operates. By using AI, Amazon has streamlined its operations and other businesses are following suit.
ALSO READ: Ways AI Can Help eCommerce Marketers
The Mobile-First Switch is Happening
In a way to attract more consumers, ecommerce businesses are now optimizing their shops for mobile shoppers. In 2019, mobile applications will become more popular than desktop-user interfaces for shoppers.
Today, more than half the traffic on the internet is from mobile devices. More than 62 percent of smartphone owners have purchased one or more products online in the last six months.  
According to a report by Salesforce, mobile will drive up to 68 percent of eCommerce. Mobile has been a priority for many shoppers, and it is easy to see how the trend will continue in 2020 and beyond. The share of e-commerce visits through the desktop interface is reducing.
Conclusion
The battle between online stores and physical stores is as fierce as the battle between two online stores. Each store wants to offer the best customer experience, as that is the only way to draw customers.
Online stores want to offer faster deliveries, ease of ordering, and discounter prices. Physical stores want to offer a shopping experience where shoppers can test products and get access to an expert. But online stores are also using virtual reality to allow customers so size and test products like they would in a physical store.
In summary, the gap between shopping online and shopping in a physical store is reducing all thanks to the Amazon Effect.
Acowebs are developers of WooCommerce plugins that will help you personalize your stores. It supports the additional option with feature-rich add-ons which are WooCommerce Product Addons, that are lightweight and fast. Update your store with these add-ons and enjoy a hassle-free experience.