The world is going digital. And it is happening quicker than you might think. The trend is also true for business owners, with retail shops to big businesses all trying to make marks online to getting ahead of the competitors.
The same is true for the automobile business as well.
If you want to step up your automobile business you need to spread your business online as well. To build an automobile shop online, there is an easy way.
Using the perfect combo of WordPress and WooCommerce. WordPress has made website building easy and effortless for everyone from beginner to advanced.
WooCommerce, a product from WordPress itself, makes sure we don't have much trouble building an eCommerce shop.
If you choose to use WooCommerce for your automobile shop, this article is for you.
Along the way, we will also show you how to add products to your shop and offer add-on products that can contribute to the increase of your sales considerably.
Why Choose WooCommerce for Your Automobile Shop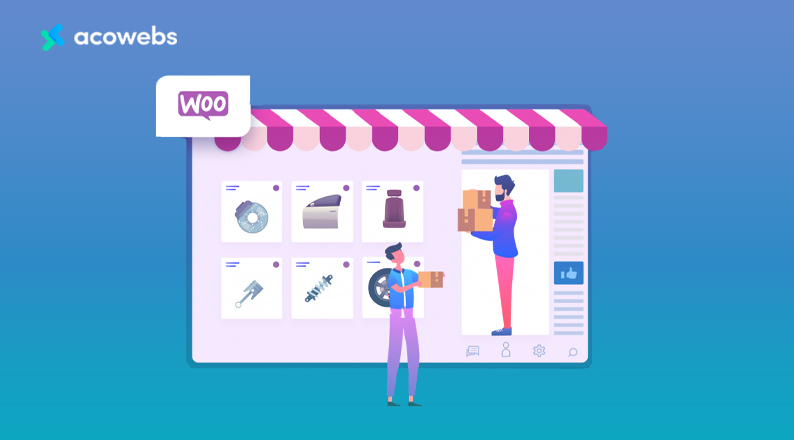 WooCommerce is a WordPress plugin that enables the eCommerce option to a WordPress-based website.
Using WooCommerce, you can build a fully-functional eCommerce website in minutes.
Even if you are not a developer, you can build an eCommerce website, no coding skills are required.
Sounds amazing? Well, it does sound the same for millions of others across the world.
And that is why WooCommerce is a very popular choice to build online shops. It comes with extraordinary features, packed with an intuitive user experience.
However, while WooCommerce enables the eCommerce facility for a website, you have to rely on third-party plugins to extend its capability.
That's because WooCommerce does not offer every single feature that you might need that your eCommerce site needs.
One such feature is product addons, which can increase the sales figure of a shop in an easy way.
Today, we will not only show you how to build a WooCommerce shop, but also how you can enable product addons on your website. But first, let's take a look at why it is important in the first place.
Why Should You Offer Product Addons to Your Customers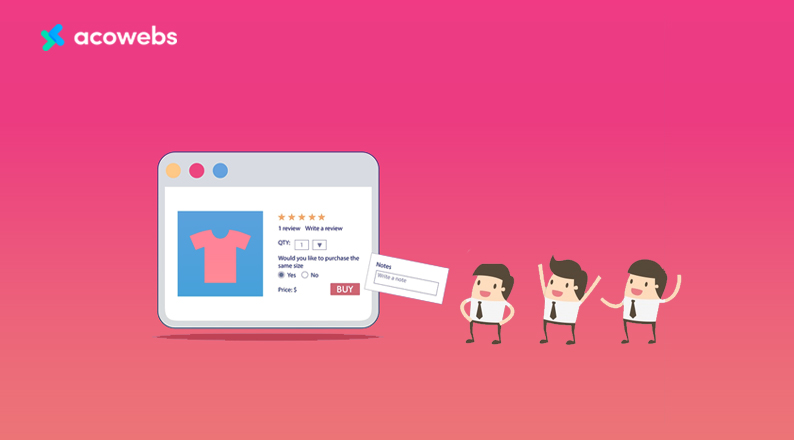 WooCommerce opens up a whole new world of possibilities for an automobile shop owner to increase their sales and offer the products to more customers than ever.
However, with so many eCommerce websites opening every day, competition is becoming stiffer. To get the extra edge, you have to get the most out of every customer.
While there are many ways to do so, one of the most effective ways to do that is by offering product addons.
Product addons allow you to offer customization for a product or add relevant additional offers along with it.
Let's say, a seller sells t-shirts on his website. He can easily offer custom designs for an extra charge. Even for automobile shops, you can offer personalized offers like these.
With the customization or addition of a product using addons, you can both offer a personalized experience while also increasing your sales. So, let's get to know how we can do that.
ALSO READ: A Comprehensive Guide to WooCommerce Shortcodes + Examples
How to Build a WooCommerce Automobile Shop and Offer Addon Product
In this part of our blog, we'll show you the easiest way of creating a free WooCommerce automobile shop.
You'll also learn how to add additional related products to your shop and make your customers happy by letting them find their required products while they're shopping.
Let's get started:
Add Necessary Plugins
Now, we're going to build our automobile shop. To do this, we need to install and activate the following free WordPress plugins.
WooCommerce
Product Addons for WooCommerce
Install WooCommerce Plugin
First, log in to your WordPress website admin area. Second, go to the Plugins-> Add New. Search for the WooCommerce plugin from the search bar. Then, click the Install Now button. Finally, activate the plugin.
After finishing the plugin installation, you should set up your store. You'll get the necessary settings in the WooCommerce > Settings area.
Install Product Addons for WooCommerce Plugin
We also need to install and activate this plugin to add the add-on products. You can do it in the following way.
Create Custom Product Add-ons Using Product Addons for WooCommerce Plugin
Well done. You've finished the first step by installing WooCommerce Product Addons plugin.
Now it's time to create custom product add-ons. To do it, you should first create a product from where you save the addons product details.
Let's do it.
Create a Custom Product Form
First, go to the Products-> Custom Product Addons area. Then click the Add New Form button to create the form.
On the following screen, you'll get the essential options for creating the form. First, give a suitable form name here we've named our form Automobile Product Add-ons. 
Here, you can also add your required form fields. It's very easy to add form fields you need to drag & drop the field into the left-side area.
In the free version of the Product Addons for WooCommerce Plugin, you get the following form fields.
Text
Number
Radio
Checkbox
Select
Textarea
Date
Color
Hidden
Password
Email
Paragraph
Header
If you want to create advanced forms, you can try the pro features.
After adding a field, you can edit it in your own way. For editing, you need to click the edit icon. You can also duplicate the field and be able to remove the field if required.
We also have added two fields, one is Checkbox. And another one is Color Picker. Here, we have selected the Product Categories. Finally, click the Update button to save the form.
ALSO READ: How Shipping Costs Affect E-Commerce Conversion Rates
Add The Custom Product Add-ons To Your Product
After creating the addon products, your next job is to add the addon to your product so that your customer can add it when they need.
First, visit the Products-> All Products area. Then find the right product that you want to add the add ons. And click the Edit option to do the job.
On the next page, you'll find the Custom Product Options. Click here and wait for the upcoming page.
Finally, you'll see all of your addons. Just select the suitable Form and click the Update button for saving the settings. Here, we've selected the Automobile Product Add-ons form.
Let's have a quick look at the frontend page and see the changes of that individual product page.
Here, you might notice that the extra addon options are available. Now customers can also add the addon products or options when they want.
ALSO READ: Woocommerce vs Magento
If you want to add more functionalities to your store, you can try its premium features.
In its premium version, you'll get the following features that will easily power up your automobile store and give more flexibility to your customers while they purchase products.
Key features which you will only get in the pro versions.
Custom Price Fields
Custom Price Formula
File Upload
Maps(Google Place selector)
Multi-select Field
Image Selection
Color Group
Custom Date picker
Time Picker
Custom Color picker (supports for all browsers)
Conditional Logic
Grid/Column alignment
Tool Tip and Help Text
Let's give you an example of how you can charge an additional price for the add-on products/customization using the pro feature.
After activating the pro version, you'll get all the essential options to add price to your addons.
Like before, you need to click the edit icon to customize the field by navigating to Products-> WooCommerce Custom Product Addons and editing the addon form you have created before.
You'll see the Enable Product option for showing the product price. Just switch on the Enable Product button.
After that, you'll find Price Options and Pricing Types. You can set the Price Option such as Different Price of Each Option or Same Price for All Options.
You can set four different Pricing Types like Fixed Price, Multiply by Value, Percentage of Product Price and Custom Formula.
Here, we've selected the Price Option as the Different Price of Each Option and Pricing Types as Fixed Price.
You can also enable the Use price as Fee and Use just for showing features from this page according to your need.
Well, you see that we've enabled the price of the add-ons. Now, let's add the add-on product price and show them to the product page.
For that, you can check the image below. Here we've added the prices. And our addons now have separate prices that will add to the product price. Finally, we have clicked the Update button to save the settings.
Final Preview of The Product
After finishing all the steps, here is how the output looks like from the product page.
That's it.
If you have followed thus far, you are ready to boost the sales of your website. Need any help, we are ready to answer those in the comment section below.
ALSO READ: Ultimate Guide to Advanced Table Rate Shipping for WooCommerce
Conclusion
The automobile spare shop is a perfect business to run online. Especially after the pandemic, people are buying more and more spares online.
If you would like to build an online presence for your shop, we think this tutorial will help you get started in no time.
What's more, we also showed you the way to add product addons, which can further improve the user experience while also increasing your profit.
If you want to use the demo version of the WooCommerce Product Addons plugin, you can find that here. Do let us know if you need help to build your automobile spare shop in the comment section below.
Acowebs are developers of Woocommerce dynamic pricing that will help you add bulk discounts to products on your stores. It also developed the plugin for adding various extra product fields which is called Woocommerce custom fields, that are lightweight and fast. You can easily update your store with these add-ons and enjoy a hassle-free experience, check out the best options for additional Woocommerce custom product addons.