Nowadays, it is not easy to run an e-commerce business as compared to sometime back. Buyers have access to several brands to choose from, meaning it's challenging for businesses to stand out because of the stiff competition.
Also, it's difficult for the customers to find a trustable brand because of the several options in the market.
However, there are some key strategies you need to implement and see your e-commerce business standing out. Creating optimized and convincing product content is one way of achieving this goal.
Here, top-notch product content means a complete and enlightening product description. Besides making it qualitative visual, you also need to create an SEO optimized product description that can attract the right potential audiences to your e-commerce store.
You need product descriptions if you want to run a successful e-commerce business. Product descriptions inform your potential audiences about your services/products, and they increase your visibility online.
They generate more sales by allowing consumers to make informative decisions.
But why are unique product descriptions vital for e-commerce businesses? Worry no more!
In this enlightening post, you'll get the right answer and meaning of product descriptions.
Let's get started!
What Are Product Descriptions?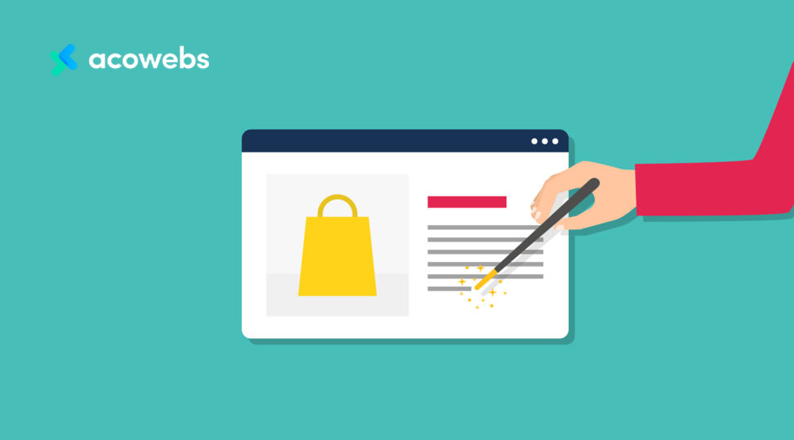 Product descriptions refer to the characterization of the products you sell. You need to create these descriptions with your consumers in mind and include high-quality videos and images.
The best descriptions need to answer the consumer's questions, and you should write them in a tone that's friendly and convincing to your potential consumers. Besides this, the best product descriptions also are reliable, complete, and accurate.
While writing product descriptions, you need to focus on your products' benefits and features. Also, you concentrate on driving the customers' emotions and ensure you create trustworthy and authentic descriptions.
Tell your potential customers a story through text and product images. Also, let them understand why they cannot live without your products and what benefits the products offer.
ALSO READ: How To Write A Top-Notch PPC Ad Copy for E-commerce Websites
Why Unique Product Descriptions are Vital For E-commerce Businesses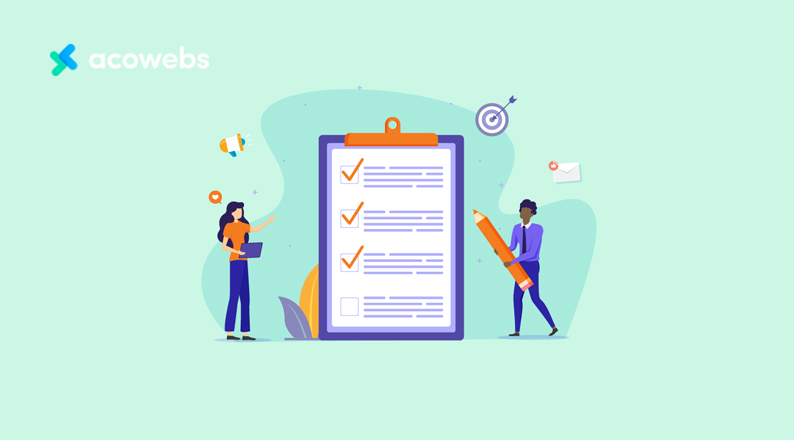 1. Stand Out From The Stiff Competition
The current market is full of stores that offer similar items for sale. In this case, you need to come up with something unique so that you can rank higher compared to your competitors.
Customers want to see something new as they go from one page to another, comparing prices and several other aspects. Customers want products that attract their attention and get convinced that the product is the best, and they need it in their day-to-day lives.
In this case, you need a unique product description to win these customers. You're likely to attract their attention easily if you have a unique and high-quality product description. When used wisely, original product descriptions can generate more traffic and e-commerce sales.
Besides standing out, unique product descriptions boost customer engagement on an emotional level. As a result, original product descriptions can play a pivotal role in the customers' ultimate decisions relating to where to purchase their desired products.
But how can you engage your potential customers emotionally? Worry no more! You need to entice them that they cannot live with the product. Also, highlight the features of that product using engaging words.
Through this, you'll get an easy way of increasing your e-commerce sales.
2. Rank Higher On Search Engines
You'll hurt your e-commerce business ranking if your site content borrows, duplicates, or steals heavily from other sources.
Don't expect your e-commerce site to rank higher if you've borrowed the copy.
Yes, Google cannot punish you for duplicate content, but it will affect your site's search engine rankings.
Therefore, it is vital to create unique product descriptions at all times.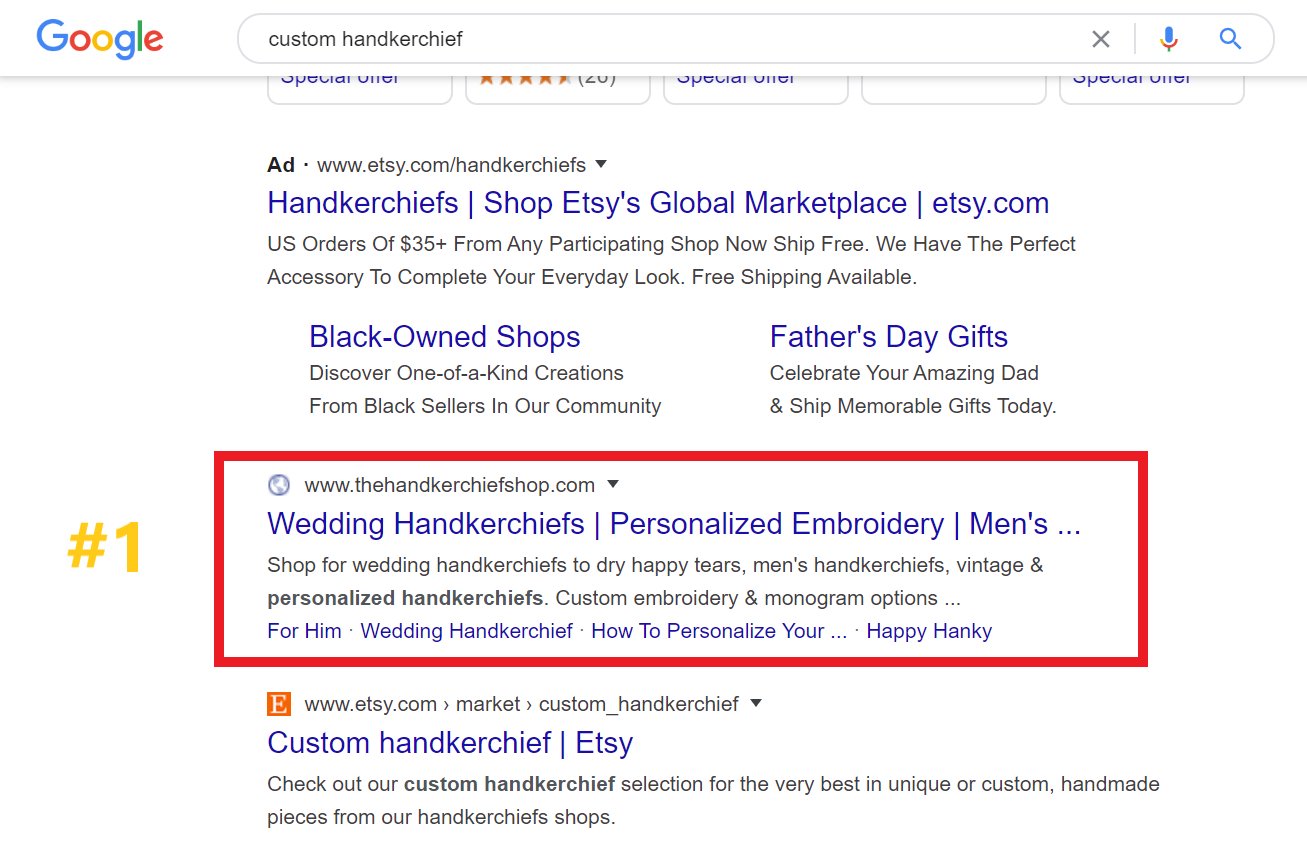 ALSO READ: Top 15 PPC Ad Formats
3. Increased Organic Traffic
Organic traffic has a significant impact on the success of your e-commerce business.
Product descriptions allow you to include several keywords in your e-commerce store content. But do you know the benefits of keywords on product descriptions? Worry no more!
Search engines check on keywords before ranking your e-commerce content and providing answers to the users' search questions.
When users search for specific queries, Google goes through your keywords and several other SEO information from your e-commerce site to collect relevant content for your potential audiences.
Therefore, when you use keywords in your product descriptions, you increase the rankings of your site on search engines. On each product page, you have a chance of including geo-locations, unique keywords, headers, and meta tags.
Through this, you make it easy for search engines to find you and not your competitors. Therefore, never neglect keywords if you want to generate more leads and e-commerce sales.
Google uses keywords, optimization, and unique product descriptions to rank your e-commerce site. Note that manufacturers' product descriptions fall under the category of borrowed content, and this can affect your site's rankings.
4.  More Conversion
The primary goal of all e-commerce businesses is to enjoy a higher conversion rate.
A high conversion rate needs to be your primary aim without considering if you have several social media followers, top-notch organic traffic rates, excellent advertising campaigns, low bounce rate, or higher ranking on the search engines.
Therefore, you need to work diligently and ensure you generate more leads. Unique product descriptions can help you a lot in achieving this goal.
With unique product descriptions, you get a straightforward method of persuading your prospective customers to purchase from you. These descriptions allow you to sit down and address your prospective consumers on why they need your products/services.
Running your e-commerce business is likely to be a challenge if you don't utilize the power of unique product descriptions.
5. Reduced Bounce Rate
In most cases, your potential audiences will spend up to 20 seconds on your e-commerce site before deciding to buy or not. In other cases, they are likely to stay even less than 10 seconds.
Therefore, it's crucial to come up with strategies on how to keep potential audiences longer on your e-commerce site. In most cases, they are likely to stay longer if you have engaging and valuable content.
Customers will not stay longer on your e-commerce site if you have a borrowed content. You cannot motivate your prospective audiences with duplicate content.
Your potential audiences need content that's significantly better than that of your competitors to stay longer on your e-commerce site. Therefore, you should focus on creating engaging content because this will keep them longer on your e-commerce page, hence reducing the bounce rate.
Other than this, missing or low-quality product descriptions can increase the bounce rate. Original and high-quality product descriptions help in attracting the interest of your potential audiences.
Besides creating high-quality content, you should also focus on designing an e-commerce page that is easy for visitors to navigate.
Ensure you have a professional and attractive website display so that the customers can feel more secure as they check your products. With high-quality product descriptions, you stand a better chance of increasing your e-commerce sales.
ALSO READ: 12 General Mistakes That WooCommerce Shop Owners Make and How to Avoid Them
How To Write Unique and Professional Product Descriptions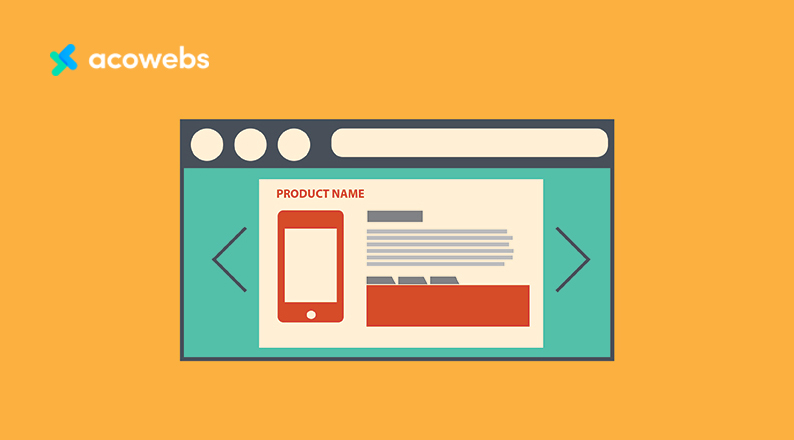 1. Avoid Using The Manufacturers' Descriptions
Avoid using the manufacturers' descriptions if you sell products belonging to other manufacturers.
In most cases, the manufacturers' descriptions are cold and impersonal. In other cases, these descriptions feature industry jargon. Therefore, you should focus on creating personal, unique, and creative product descriptions.
2. Use a Relatable and Distinct Voice
The best product description must feature a relatable and distinct voice that addresses your potential audiences.
When catering to millennials, you should focus on writing unique product descriptions using a casual tone and a bit of humor.
If you target audiences at large companies, then focus on creating professional product descriptions that feel more serious.
In general, the voice you use in your product descriptions depends on your potential audiences.
When you use a distinctive voice, you strengthen the relationship of your potential audiences with your brand.
By using your customers' language, you increase your conversions, become relatable, and build trust.
3. Use The Right Keywords
Use the search terms that your potential audiences are likely to use when searching for your products/services.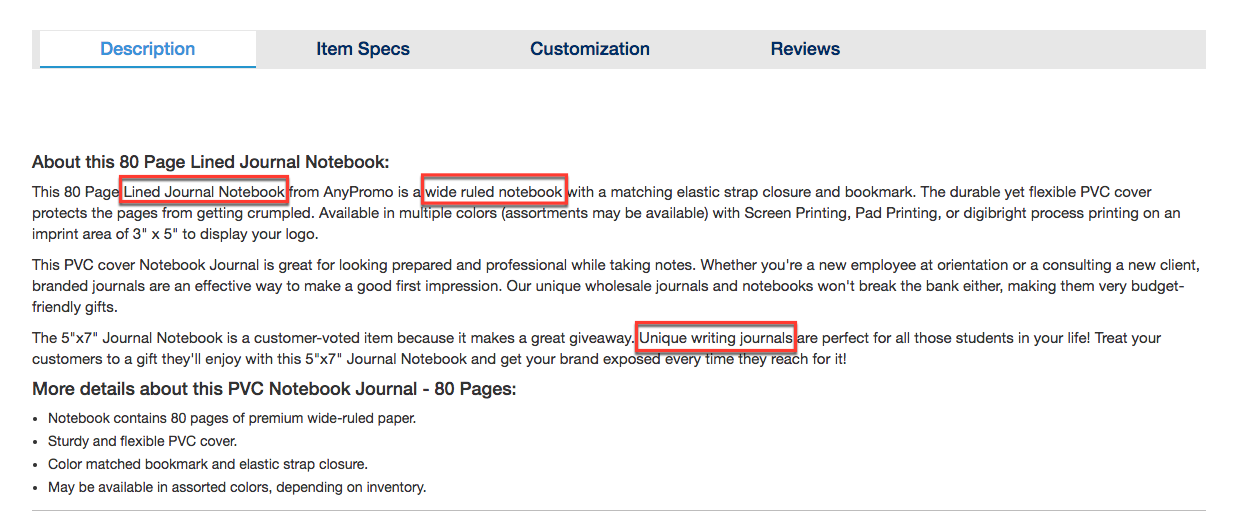 With these search terms, you increase the chances of your e-commerce site appearing on the first pages of engines, which also generates more leads and e-commerce sales.
Conducting keyword research is the first step when optimizing your e-commerce pages. You can use Google Keyword Planner and several other tools to identify the right keywords to use.
ALSO READ: On-Page SEO Checklist To Optimize Your E-commerce Website in 2020
4. Write Clear Product Descriptions
Ensure your product descriptions don't feature unnecessary words. However, it's crucial to explain the products you offer fully.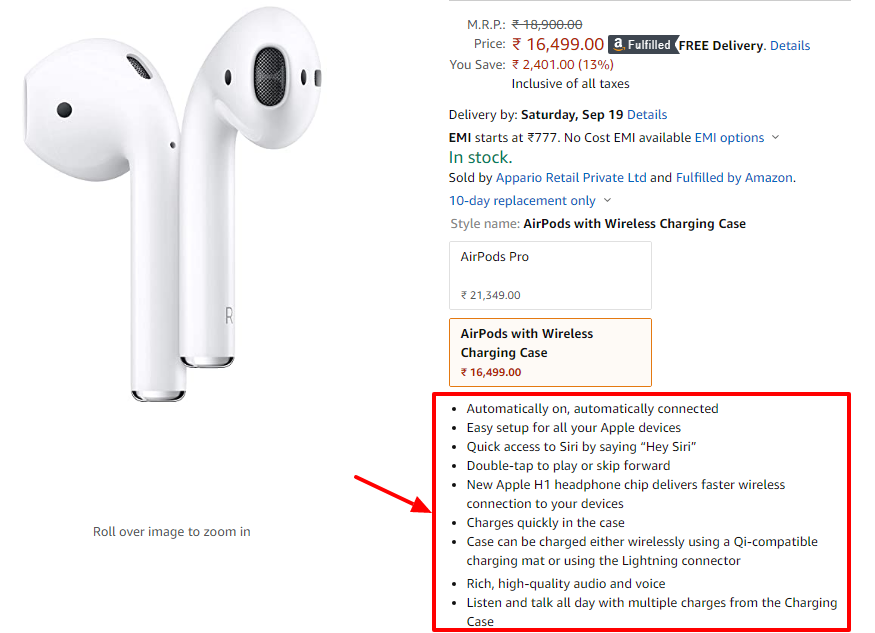 In some cases, the potential audiences will only scan the description, meaning it's vital to list the primary features using bullets. You can include these below your detailed product description.
SEO needs you to include more words on all your product pages. However, don't add filler words if you've exhausted everything. Avoid using generic phrases.
Be creative when writing product descriptions so that you can rank higher compared to your competitors.
5. Add Images
Your potential audiences will wish to see the pictures of the products you offer. They will want to see these images from all angles before making an informed decision.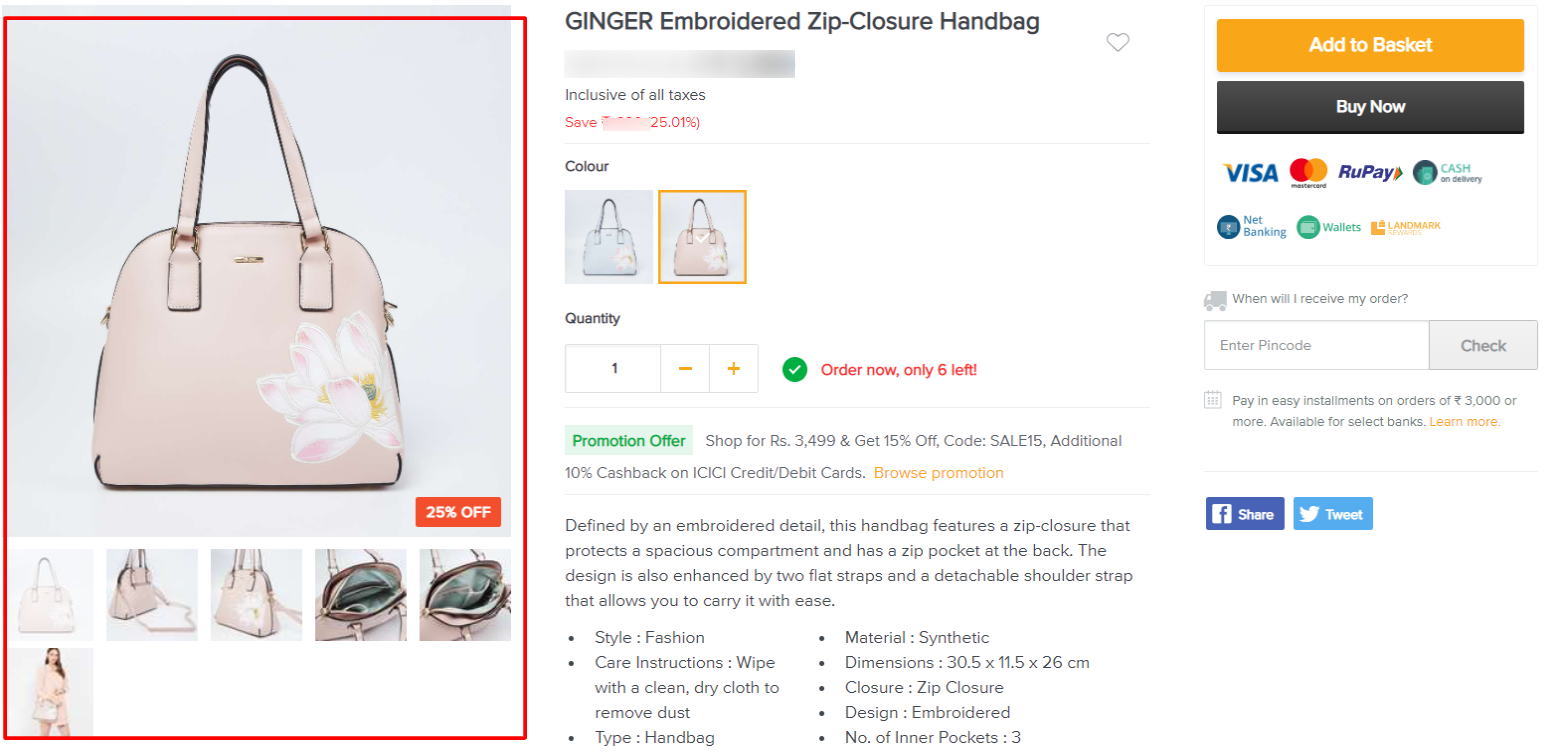 Therefore, it's vital to include videos or pictures of your products in your description. In the case of videos, you can demonstrate how the product works. Through this, you give your potential audiences a full experience.
Final Thoughts
Unique product descriptions should be your top priority if you want to entice more potential audiences. With original product descriptions, you stand in a better position of enjoying an excellent overall website presence.
Therefore, unique product descriptions can help you in building your reputation, attracting more potential audiences, and improving your search engine rankings.
Acowebs are developers of WooCommerce plugins that will help you personalize your stores. It supports the additional option with feature-rich add-ons which are Woocommerce product addons, that are lightweight and fast. The premium version of this plugin named Woocommerce product extra options can be purchased from this website. Update your store with these add-ons and enjoy a hassle-free experience.