It is common knowledge that the eyes guide our decision-making when it comes to making a purchase.
A product that isn't visually appealing to customers will largely be ignored.
More than 90% of users rely on product images on whether to purchase it or not.
This is why every eCommerce website cannot afford to skimp on product photography.
Product photos are designed to capture the attention of shoppers that are browsing your online store or product listings on eCommerce market places like eBay.
Unfortunately, between managing the inventory and attracting more traffic to the eCommerce product pages, product photography is at the bottom of a very long to-do list for many business owners.
They either lift manufacturer images or simply copy images from the competition where available—which is a mistake for several reasons:
There is the risk of attracting copyright claims from the original owners of a picture.
Copying images from other eCommerce sites makes it harder to stand out from the crowd.
Your competition can find your website with a reverse image search easily, allowing them to devise new means to draw away your audience.
Here are top tips for producing quality and unique eCommerce photography that works.
Buy an Excellent Camera
If you are serious about taking high-quality product images for your eCommerce store, you need to invest in a camera.
It is possible to take great photos with your iPhone or Google Pixel, but a professional camera opens up a whole new world of possibilities.
With a camera, you can change the focus of an image, use different lenses to get different shots from varying angles, and more.
Additionally, the camera resolution on the best smartphones in the market today will still be very much behind what you can find on a DSLR camera.
This allows you to show deeper detail in your product photograph and increase your chances of landing a conversion.
ALSO READ: Customize WooCommerce Product Page
Shoot with a Tripod
Tripods sound like an accessory that should only be used by full-time photographers, but you will get better clarity and quality in your eCommerce product photography if you use them.
They make sure your camera is stable to ensure your pictures are not ruined when your handshakes.
Fortunately, tripods are not expensive and can be used by anyone.
Don't Use Filters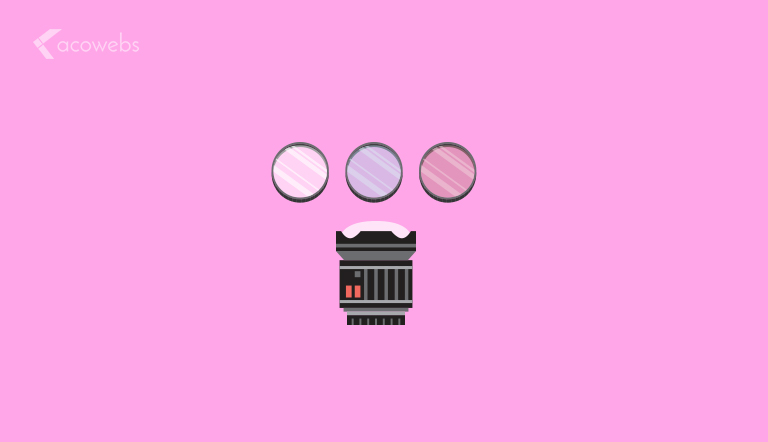 Filters look great on selfies you'd like to post on social media.
For eCommerce product photography, however, you don't want anything that can change the appearance of your products.
If your pictures need some light touch-up, you can use editing to accomplish the same thing instead of applying filters.
ALSO READ: Top E-Commerce Marketing Strategies
Avoid Lazy Photography
One of the fastest ways to get frustrated with your product photography is to take shoddy pictures and expect your photo editing skills to transform them into high-quality shots.
It almost never works out that way. Photography editing can improve the overall feel of a picture, but it can't perform any magic if the shots are bad.
For example, shooting with a poor background or failing to put the picture in focus will give even the best editors far too much work to do.
When shooting your product photos, do it with the intention to spend the least time possible on the edit.
When your shot is so good that it only needs minimal editing, you will have far better results.
Capture All Product Options and Styles
If you run a multi-product eCommerce store, it may be tempting to only take pictures of one item per category or per style.
However, this is a mistake.
Customers don't like it when there is no picture of the item they are looking for.
Do you have products in different colors? Do you have different styles of the same product?
Ensure they all have their own pictures.
Don't take only a picture of one black T-shirt, for example, when you are also marketing the shirt in other colors.
This way, you can boost conversions by ensuring customers can see pictures of ALL the items they may be considering.
ALSO READ: Boost Online Business Growth With WooCommerce
Get Inspiration from Elsewhere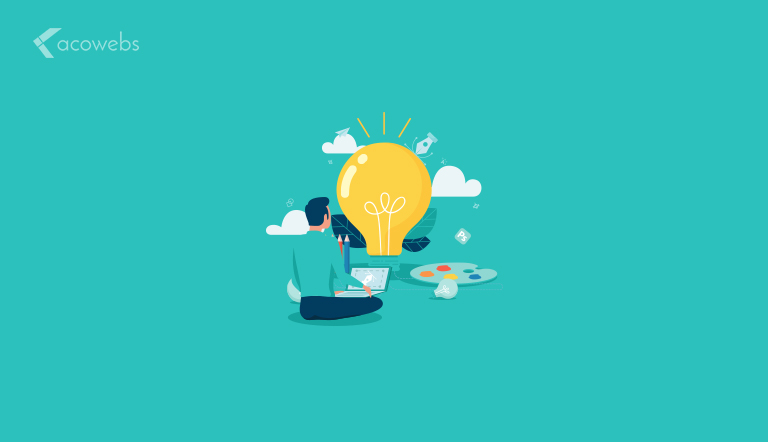 If you are at a loss on the styles to take for your product photo shots, take a look at other brands you love in your niche.
How are they positioning the products? What shot styles are they implementing? What color schemes and background options have they used?
Consider everything you love about their photos and find out how the various techniques will work for you.
Don't Take Shots from One Angle
When there are lots of products to shoot, it is super tempting to try not to waste time by taking shots from one or two angles.
However, this could make things difficult for you when it is time to edit. It is a lazy product photography.
Taking multiple shots from different angles will show your customers all there is to see about your products, and it will reduce the number of retakes you discover only when it is time to edit.
Even when you already have an angle in your head, which you think will work well, you may be surprised to find out that a completely different angle is what works best.
Take several strategic shots and then choose the best of the lot.
ALSO READ: Reasons Why WooCommerce is Perfect for eCommerce
Put the Product in its Natural Habitat
If you sell clothes in your eCommerce store, for example, having them worn by a model (or a mannequin at the very least), will deliver better results than taking pictures of the clothes spread across a surface.
Customers love to see product photos that are a reflection of how they want to use the items.
If you are in the market for a couch, for instance, would you rather pay attention to a picture of one where it is placed against a white background or one where the couch is in someone's fully furnished living room—perhaps with someone sitting on it?
Most people will choose the latter option.
This style may be costly for a small eCommerce startup, but it is one you should consider if you have the means.
Some businesses encourage user-generated photos for this sole purpose of showing potential customers how a product looks in the hands of happy customers.
Pay Attention to the Background
The background you choose for your product photography can make or mar the overall appearance.
A plain white background is a common choice for most eCommerce stores, but there are other options, including streamers, fabric, marble countertops, streamers, wallpapers, fabric and many more.
However, don't forget to choose a background that is consistent with your brand voice.
For example, a marble background looks great for a jewelry eCommerce store and using wood panels as the background for your rustic items will result in high-quality shots.
ALSO READ: Top WooCommerce Tips
Use a White Background If you are Unsure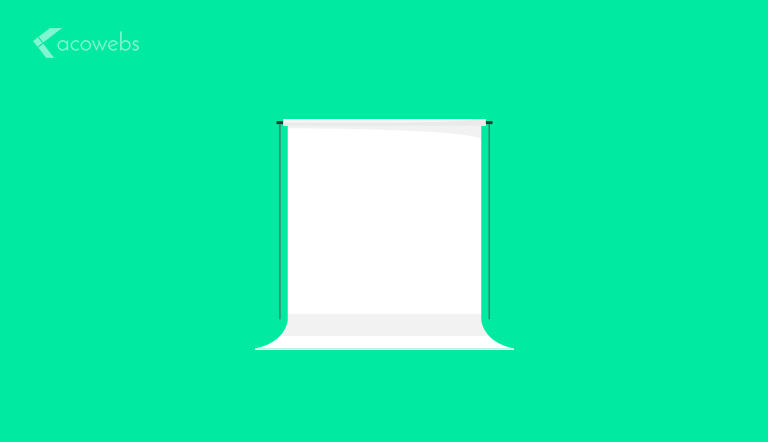 Although it makes sense to explore different background options, you can almost never go wrong if you choose a plain background for your conventional shots.
The best product photography shots will try to avoid backgrounds that will look too busy—they distract your audience.
A plain white background should be your default except when you really need to break off to something else (like the "natural habitat" photos).
In some cases, you can consider plain backgrounds in other colors such as yellow, black, light blue or pink, but if you want the focus to be on your product, use the white background option.
The white background is also a requirement if you intend to list your products on platforms like Amazon.
Even when others don't explicitly ask you to shoot product images on white backgrounds, the average customer expects to see such shots. So, if you are not shooting for your eCommerce website or social media alone, stick to white background.
Highlight the Best Bits
A product description that goes into detail about the features of a product may be enough to attract traffic from the search engines, but pictures that show off these details will do more for your conversion numbers.
How many people spend the time to read the product descriptions—especially those laced with flowery language and buzzwords? At best, most people will glance through bullet points only.
A visual description of the product will always trump text descriptions.
This is why you need to take the time to snap all the important details in a product—don't give the customers the task of creating mental pictures of your products.
If you sell sweatshirts, for example, take shots of the front, sides, zips/buttons, cuffs, back, and more.
This way, a prospective customer can see everything about the product and make up their mind quickly.
ALSO READ: Using Social Proof for eCommerce Business Growth
Don't Delete Images on Your Camera
During a product photo session, you may find yourself deleting images you don't want directly on the camera.
However, such images may turn out a lot better on a computer screen. Even the costliest cameras don't have the screen size to accurately analyze a picture.
So, wait until you have viewed all the images on your computer before you make a decision. It is a great way to avoid retakes while making sure you choose the best possible shots.
Conclusion

These are some of the best tips to improve your eCommerce photography.
Images are a perfect way to communicate the features of a product to your customers. How will the product fit their needs? Is it truly a solution to the problem they are facing?
It also helps them to make a decision about your brand.
For example, a shoddy product photo will make a customer question your brand's professionalism and trustworthiness. What are you telling your customers using your product photos?
Acowebs are developers of Top WooCommerce Plugins that will help you personalize your stores. It supports the additional option with feature-rich add-ons which are woocommerce product addons, that are lightweight and fast. You can easily update your store with these add-ons and enjoy a hassle-free experience, check out the best options for additional woocommerce custom product options.