Have a look, what exciting features are introduced in the updated version of WordPress 5.5 and what groundbreaking inventions are coming for your themes, plugins, and site's security.
WordPress has launched its new version WordPress 5.5 on August 11, 2020, with some newly introduced and improved features, long-awaited.
We have sweated out the newly introduced features in this article, and show you how these long-awaited features can benefit you after updating your WordPress site.
Let's walk you through the features without wasting any time.
Important: But before we dive into details, make sure to create a full WordPress backup before initiating an update.
ALSO READ: Why WordPress Is The Best Platform To Build Your Business Or Startup Website

Revamped Block Editor
WordPress developed a new block Editor "Gutenberg" in 2018. Ever since then, WordPress has focused primarily on Gutenberg Editor to maximize the writing experience many folds.
Having that said, let's peek into details, what significant improvement has been set forth to accelerate block editors efficiently.

Overall Great Advancement In UI  Gutenberg Editor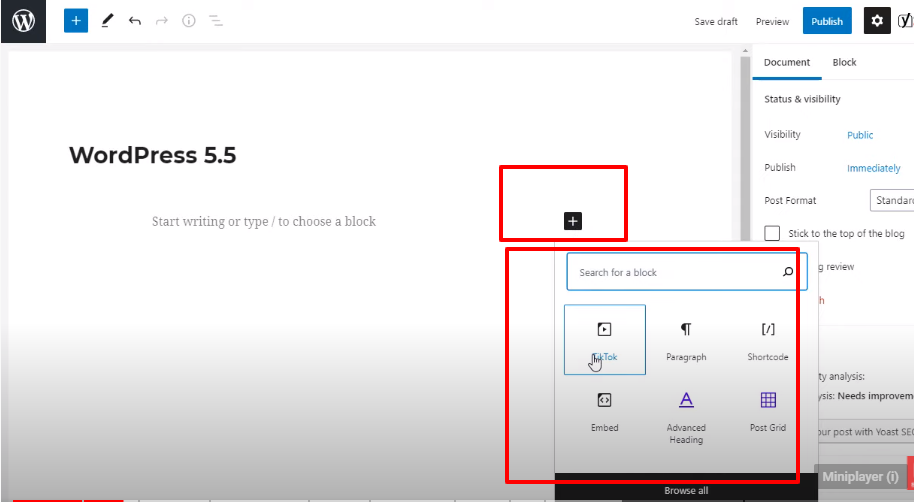 Some visible changes that are introduced to the Gutenberg editor UI are borders around the toolbars and buttons, and also around new icons to highlight them, once you move from one icon to other.
You can notice that the ✚ icon is more clearly visible and prominent than before.

Block Directory – A New Addition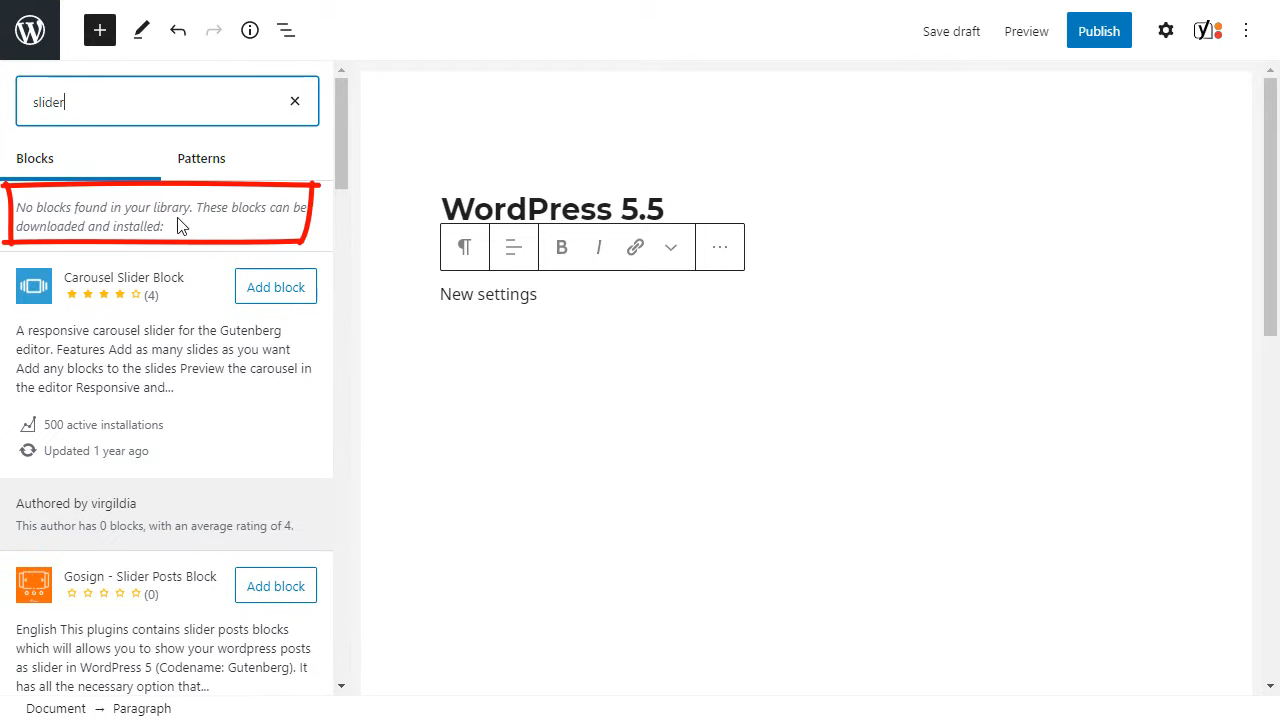 The newly introduced  "block directory feature" will let you find new blocks easily. Also, you can search for the new blocks in the search bar, and it will automatically bring up those blocks which you are looking for, or if they are not found in the search results, it'll automatically show up similar suggestions. Surprisingly, all of this can be done without leaving the block directory.
ALSO READ: WordPress Coding Best Practices

Block Patterns – Ready To Use Blocks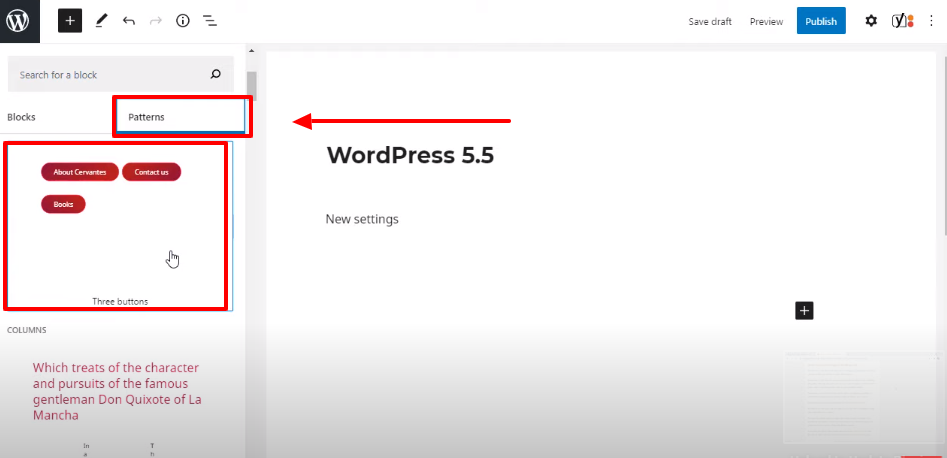 Another great addition in WordPress 5.5 version is 'Block Patterns', which are kind of pre-built blocks. These pre-made blocks consist of common settings that we use in the layouts such as contact us, about us and any other tabs in combination with texts.
You can automatically bring in these settings with a single click. Once added successfully, you can easily adjust their alignment. These block patterns are extremely useful in setting up quick layouts.
ALSO READ: Debunking The Famous WordPress Myths

Inline Block Navigation – Easier Than Before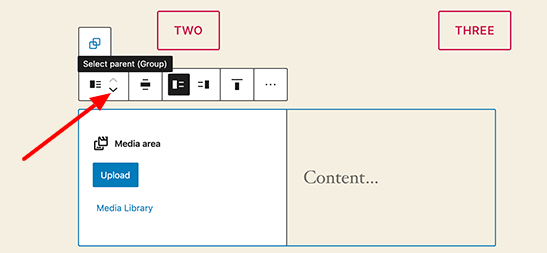 Block navigation is more streamlined than before, and you can move individual blocks or the parent column, which contains more than one block in a much easier way.  Moving between the blocks can easily be done using the block handle, which lets you simply drag up or down the block in your desired direction.
Another noticeable improvement is that you can move the nested blocks or a single parent block as a group without selecting or moving the individual blocks.

Streamlined Image Editing Without Leaving The Block Editor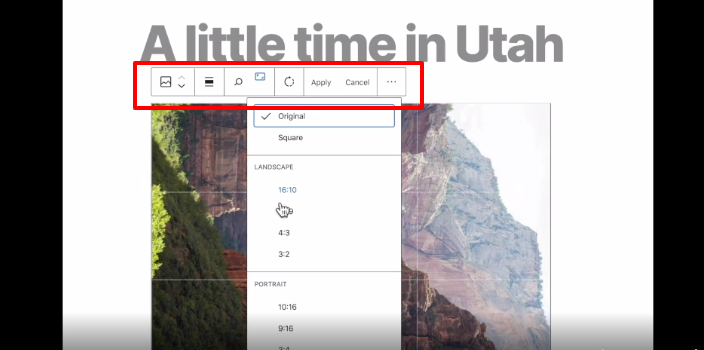 In the WordPress editor, the users have control over some fundamental image editing options, such as cropping from any side, resizing the image, image rotation, or image scaling. However, all of these basic settings can only be done in the media library.
But not in the latest WordPress 5.5 version, where the users can enjoy more aligned editing features without having any need to move into the media library.
You'll get the freedom to do all sorts of fundamental editing like image cropping, or resizing and image rotation, or scale an image right where they are.
ALSO READ: How To Clean A WordPress Website That Is Hacked

A Robust Auto Update Management System For WordPress Themes and plugins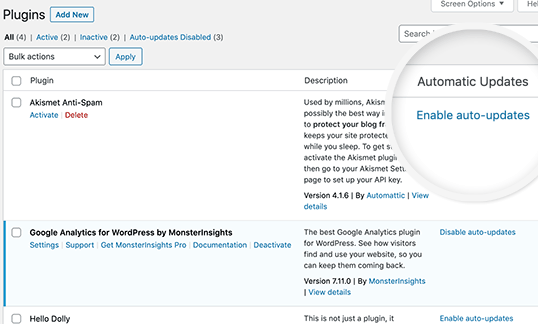 WordPress 5.5 version has introduced a more powerful and robust auto-update system to keep you tension free. Now, you can select the 'enable auto-update' option and get relaxed because your admin dashboard will automatically take care of updates for your WordPress plugins and installed themes.
To enable the auto-update option for your plugins, you will have to visit the plugin's Settings page and then select the enable auto-update option.
Likewise, you can enable auto-update for your WordPress themes by simply selecting enable Auto–update option from Appearance > Themes > enable auto-update

Built-in Option To Generate WordPress XML Sitemap
Your website's SEO is not complete without generating a proper XML sitemap, because it helps Google crawlers to find and locate your content to get indexed.
Now, this feature comes as a default feature in WordPress 5.5 version where it will generate an index file 'wp-sitemap.xml. your site's sitemap and all links to your files will automatically be discovered by Google using this feature.
ALSO READ: WordPress And Security – Is WordPress Good Enough For eCommerce Websites?

Boost Your WordPress Site Speed And Performance With Lazy Loading Image Feature
Lazy Loading feature is important for your page optimization because the images take more time to load than text content.
That's why the lazy loading feature can boost your site's speed and performance when the images will load only when the user starts scrolling down. Now, this lazy loading feature is supported by WordPress 5.5 version by default.
ALSO READ: Why Choose WooCommerce For Your eCommerce Store?

Update Installed WordPress Themes Or Plugins Manually
Usually, when you need to update any theme or plugin installed on your site, you go for an automatic update or click on the update notification, but now things are fixed in a better way.
Updating the WordPress themes or plugins is not a big deal anymore, you can upload the updated zip file of any of your WordPress themes or plugin manually by following the procedure.
You have to follow the same way, as you do for the manual upload of any new plugin
Dashboard > Plugins > Add New > Upload plugin > choose File from directory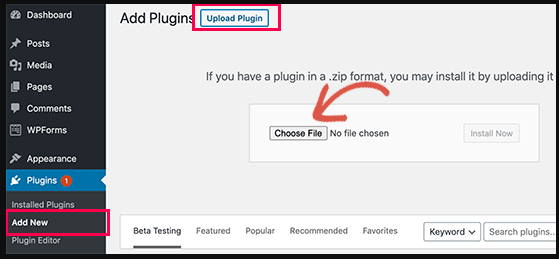 Once you are done with uploading the new version, WordPress will by default discover that the plugin is previously installed and you are uploading a new version of the plugin. You can allow " Replace the current file with the updated file."
Likewise, you can update the existing Theme.
Dashboard > Appearance > Themes > Add new > upload theme
WordPress will automatically identify that you have uploaded the new version of the existing Theme and ask you if you would like to replace the current file with the updated file. You can click on replace.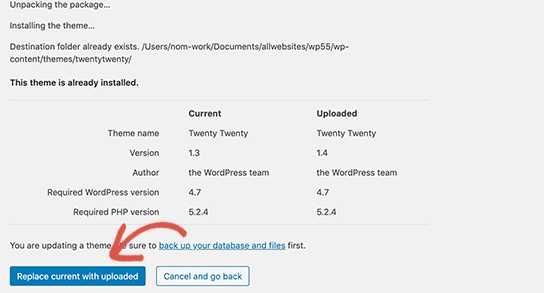 ALSO READ: How To Create A WooCommerce Child Theme?

Advanced And Improved Features For WordPress Developers
A lot more changes worth consideration for WordPress developers made the latest WordPress 5.5 version.
The Dashicon library is updated with 39 already existing and 26 new block icons.
Custom taxonomies are supported as default terms.
Passing data to template files is a lot easier where (get_header(), get_template_part() can have a new $args argument.
The bundled libraries such as SimplePie, Twemoji, Masonry, images loaded, getID3, Moment.js, and clipboard.js. are more functional with an updated version.
And there are lots more changes that developers will love to retrieve with the new WordPress 5.5 version.
ALSO READ: Top 8 Rich Snippets For WordPress In 2019
Wrapping Up
So, finally, you will have noticed that WordPress 5.5 has taken major updates to make your sites shine with some out of the box features such as lazy loading features and more polished Block editor changes.
Which feature looks more exciting to you? Now, it's over to you, leave your comments about your favorite updated feature in the comment section below.
Acowebs are developers of WooCommerce Discount Rules that will help you add bulk discounts to products on your stores. It also developed the plugin for adding various extra product fields which is called WooCommerce product addons, that are lightweight and fast. You can easily update your store with these add-ons and enjoy a hassle-free experience, check out the best options for additional WooCommerce product options.