For many people buying hosting for the first time, it's easy to overlook the centrality of web hosting to a successful website.
The more experienced know that choosing the right web hosting can be the difference between a website struggling to stand out and one that keeps thriving in an ever-changing marketplace.
The story is the same for WordPress hosting. Knowing how to find the best WordPress hosting vendor can push your business forward and save you money.
And with various options available for WordPress hosting—shared, dedicated, VPS, managed hosting—you need all the help you can get to find the best hosting solution for your business website.
You've probably heard that WordPress is one of the best content management systems available today. It is free and easy to use even when you do not have coding experience.
You can choose a free theme and tweak it a little to suit your needs.
But let's get a little deeper. Suppose your site is growing in popularity that free options no longer have what it takes to keep your business afloat. Can WordPress hosting still make sense?
WordPress.com Vs. WordPress.org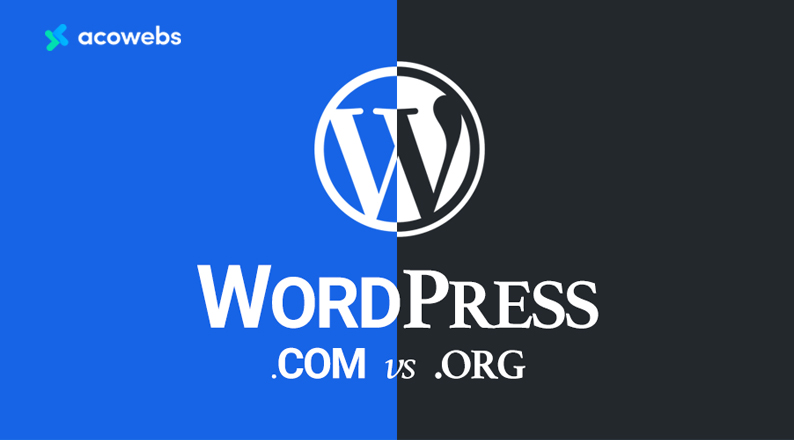 It can be confusing.
Well, for starters, WordPress offers two options; WordPress.com and WordPress.org. With the former, you get a built-in hosting service.
This means that you can have your blog hosted for free. With the latter, you can choose your own hosting service.
The free hosting option is excellent for beginners with a small budget. You can create content, grow an audience and learn the ropes.
However, if you are looking to grow to a bigger site with full control over the themes and customization options, you might want to consider the WordPress.org option.
ALSO READ: How to Increase The Dwell Time on your WordPress Website
WordPress Self Hosting Starter Pack
There are a few things that you need to think about when building your WordPress site.
WordPress hosting
Domain name
Site design/theme
Site plugins and extensions
When looking for a hosting solution, keep in mind that it has to be compatible with the themes you want and can allow the plugins you need.
What Does the WordPress.Org Option Require?
WordPress is built to be compatible with almost all reliable hosting services. It is light and easy to work with. However, it does have a few requirements.
The hosting service provider should give you the following if you want your site's functionality to be flawless.
The MySQL version should be 5.6 or greater
The PHP version should be 7.4 or greater
The MariaDB version should be 10.1 or greater
There should be HTTPS support
Any server that provides MySQL and PHP support is okay. If you would like to go with WordPress recommendations, you can engage service providers with Nginx and Apache servers.
ALSO READ: How to set up your local environment for WordPress development
What You Need to Know Before You Choose a Hosting Service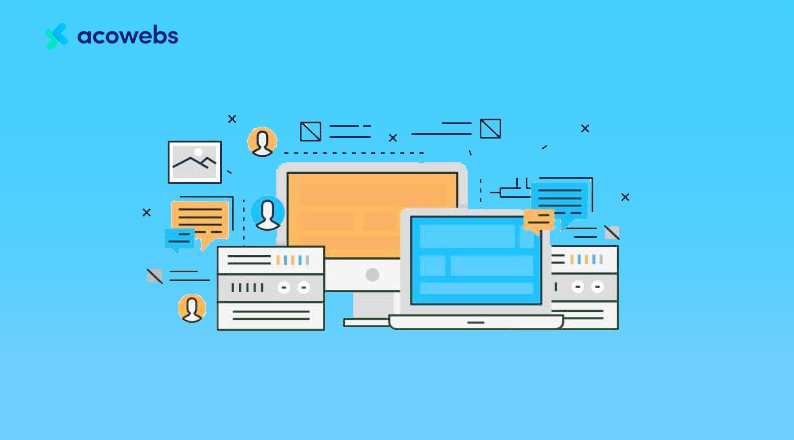 A WP hosting service should be reliable, fast, and secure. These are non-negotiable, and you can get them from reputable service providers.
Once you have these, it's time to consider what you need the hosting service to offer you.
Consider Your Hosting Needs
There is a range of needs that can be met by any of the following 4 types of hosting.
Free hosting
Shared hosting
VPS hosting
Dedicated hosting
Free WP Hosting
Free in this case means that you will not be required to pay for hosting. Just create a blog choose a theme and you are good to go.
But in reality, it is not free.
This hosting option will have you battling with third-party banner ads on your site.
Most of these banners may not even be related to your content, and you cannot remove them. This means that you cannot monetize your site.
If you want to make a business out of your site, avoid this option.
Shared WP Hosting
This option entails sharing a server with other users. Shared hosting is quite popular among amateur bloggers and small businesses as it allows the server users to split costs.
It is affordable, but it comes with a range of usage restrictions.
It is a good option while starting. However, as your site grows, it will need bigger server space. Big websites on shared hosting experience performance hitches.
If you notice that your site is growing impressively, it is time to upgrade your hosting.
ALSO READ: Top WordPress plugins
WP Virtual Private Server Hosting
VPS hosting allows domains to share a server. However, unlike in the shared WP hosting, sites on this server do not have the same usage restrictions. In fact, this hosting can be used to run server software.
If you are a developer, a medium-sized blogger, or an intermediate user, you can consider this type of hosting.
It supports a range of functionalities and allows high-traffic sites to function without hitches.
Dedicated WP Server Hosting
It is a physical server that a website owner rents from a service provider. This means that the website owner has total control over everything about the server.
This includes details such as the server's software and hardware and even the operating system.
If you run a big website or blog and you need file compression services, you can consider the hosting option. This dedicated server is maintained by a systems administrator.
What To Look for In a WordPress Hosting Service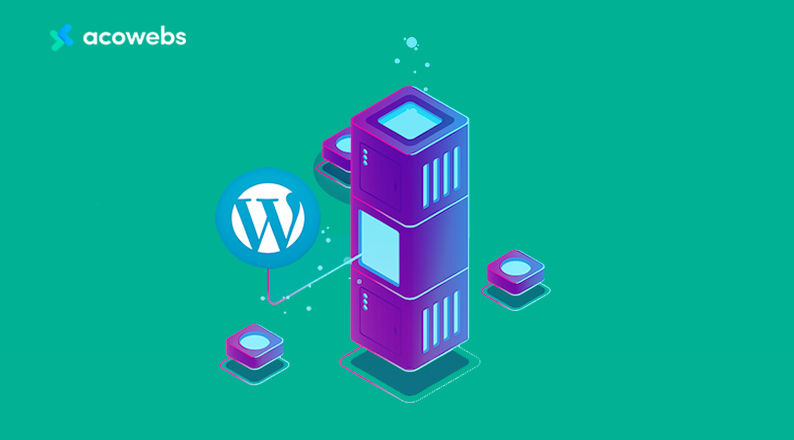 There is a range of factors to consider when choosing the perfect hosting option for your site.
Pay attention to features that affect the functionality of your site. You want to give your visitors a good experience as well as allowing search engines to place you where your target audience can see you.
Here are some of the most important features to look for in a hosting service.
Speed
Yes, everyone wants a fast website. Not only is speed important for a pleasurable visitor experience, but it is also vital for favorable SEO. Slow loading sites tend to rank lower on search engines.
Hosting sites with Nginx architecture, MariaDB database and the latest versions of LXD and PHP containers can be fast. Other factors such as CDN setup and SSL certifications can affect speed as well.
ALSO READ: Best 12 Ways to Speed up WordPress Website Without Any Technical block
Uptime
This refers to the time when a server is available. A hosting service should have at least 99% uptime. This means that it should be available at least 99% of the time.
You cannot afford to have your site unavailable when your clients are making orders or when the search engines are crawling your site.
The internet is full of malicious software that can bring down your site or take data and private customer information from your database.
While such things can negatively impact SEO, they can also expose you to data breach suits.
You will need a host that provides security. Look out for features such as DDoS detection,
24/7 uptime monitoring, firewalls, and regular malware scans among other security protocols.
Backups and Migrations
If you are just starting out, you may not have the need for elaborate hosting needs. However, as your site grows, you may need to move it to another server with higher specs.
As such, your current host should be able to make it easy for you to backup your information and retrieve and migrate it as the need arises. Look out for integrated migration tools and backup plugins.
ALSO READ: How to Manually Backup a WordPress Website: A Step-by-Step Guide
Support
Your hosting service provider should be available to you whenever you need them.
Be sure to go for a hosting service with 27/7 customer support options. You can test their availability, knowledge and friendliness before you sign up.
The Extras of WordPress Hosting
The best hosting services come with a range of extras such as helpful plugins, FTP access, free SSL certificate, professional themes among others.
Recommended WordPress Hosting Providers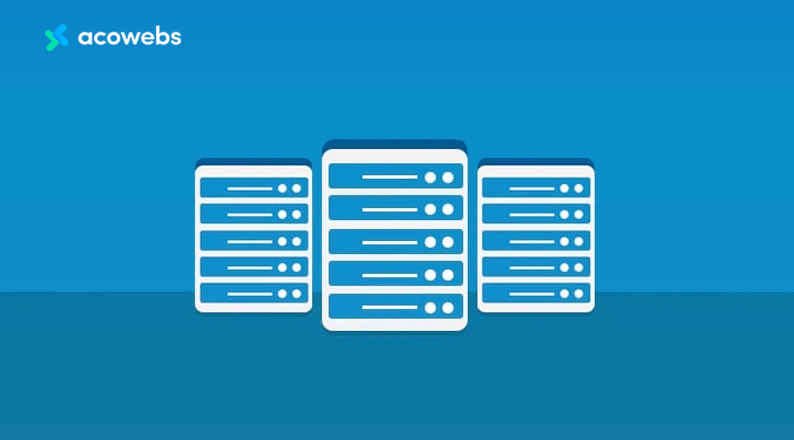 There are some hosting service providers that work well with WordPress. It is advisable to look into each of the host's features to determine what works best for you.
This list is in no way all-encompassing; there are endless reliable hosting service providers. It only includes four of the most popular options in the market today.
| | | | | |
| --- | --- | --- | --- | --- |
| Features | BlueHost | SiteGround | HostGator | DreamHost |
| Price | Starting at $10.99 per month | Starting at $14.99 per month | Starting at $5.99 per month (first term) | Starting at $5.99 per month |
| Free Domain | ✅ | ❌ | ❌ | ✅ |
| Automatic WordPress Updates | ✅ | ✅ | ❌ | ✅ |
| Plugin Updates | ❌ | ✅ | ❌ | ❌ |
| 1-click WordPress Install | ✅ | ✅ | ✅ | ✅ |
| Caching | Supports caching plugins | Unique caching options | Supports caching plugins | Built-in server caching |
| Migration | ✅ | ✅ | Free | ✅ |
| Scalability | ✅ | ✅ | ✅ | ✅ |
Table:
Summary of the features offered by four of the most popular WordPress hosting solutions in the market today.
Bluehost
It is one of the largest hosting companies in the world today. It comes with a WordPress pre-install option by default. It's pretty fast and doesn't need plugin caching.
It gives a free domain, SSL, and CDN as well as a range of free WP themes and plugins.
Siteground
It is one of the most popular hosts. It is also highly rated and optimized for WordPress sites. It scored well in performance and response time tests even with high traffic.
While it comes with a range of freebies, it can be a tad pricey, especially for premium hosting.
HostGator
HostGator is also one of the biggest hosting service providers, and its offerings are similar to those of Bluehost. It comes with low costs when starting out, and offers free site migration.
It is fast, reliable with excellent customer support. Renewal fees, however, are on the higher side.
DreamHost
If you are looking for a one-click WordPress installation, DreamHost is your solution. It offers fast loading, privacy protection, free SSL, free Web App Firewall and easy installation.
While the hosting control panel is old, this hosting service provider is reliable.
Conclusion
Know what to look for in a hosting service and get the one that works for your needs. Look out for vendor lock-in – use such features sparingly.
This is because vendor lock-in features can be hard to customize, or you may not be able to migrate your site seamlessly.
Do regular site backups. You can even install automatic backup tools to help with that to avoid loss of data. Be sure to compare the offerings from your preferred hosts so as to pick the one that gives you the best value for your money.
Acowebs are developers of Woocommerce dynamic pricing that will help you add bulk discounts to products on your stores. It also developed the plugin for adding various extra product fields which is called Woocommerce custom fields, that are lightweight and fast. You can easily update your store with these add-ons and enjoy a hassle-free experience, check out the best options for additional Woocommerce product options. The latest plugin from Acowebs, WooCommerce PDF invoices, comes with top-notch UX and are used by customers across the globe.