KPIs can drive activities, and performance can guide strategic choices. Key performance indicators (KPIs) serve as checkpoints along the path to internet commerce achievement.
Ecommerce business owners can track their success toward sales, advertising, & customer support objectives by keeping track of them.
Key performance indicators must be established and tracked by your specific business objectives. Certain KPIs are useful for some aims but not for others.
It's feasible to propose a collection of common performance measures for eCommerce, built on the notion that KPIs must differ depending on the aim being assessed.
KPIs are crucial in the same way that planning and goal-setting are. It's impossible to track progress over the years without KPIs.
You'd have to rely on gut feeling, personal choice or opinion, or other speculative theories to make decisions. KPIs provide you with additional knowledge about the company and consumers, allowing us to make better educated and strategic decisions.
KPIs, on the other hand, aren't sufficient in and of themselves. The true value comes from the practical insights you gain from the data analysis.
You'll be able to more precisely create methods to increase online sales and identify potential problems in your company.
Furthermore, data relating to KPIs can be shared with the entire team. This could be used to instruct your personnel as well as bring them together just to resolve issues.
Let's look at the top eCommerce KPIs:-
Conversion rate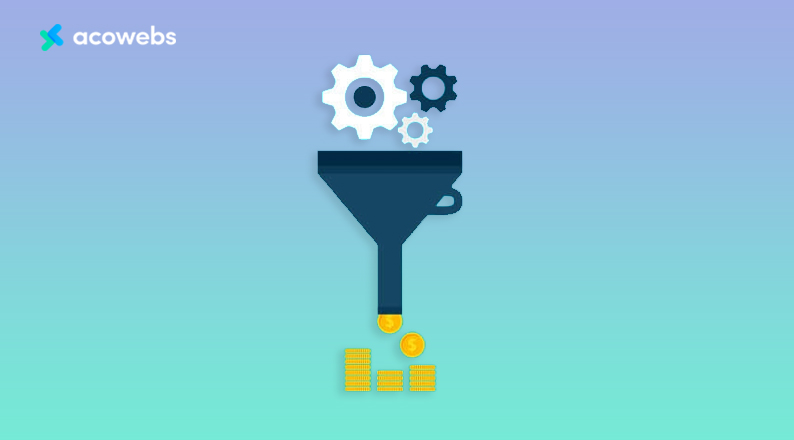 Conversion rate is now, without doubt, the best KPI for e-commerce sites. Calculating conversion rates is easy. That activity could be a sign-up, inquiry, account setup, or sale, which are some examples given.
In a sense, your conversion rate reflects how effective all of your business initiatives are at attracting visitors to your eCommerce site. In the end, it affects almost every other KPI in eCommerce.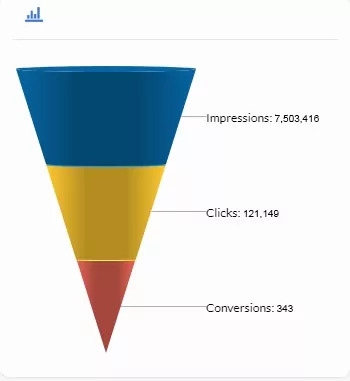 If you're raising your conversion rates, you're often likely to see gains from your other statistics.
For eCommerce companies who want their consumers to make purchases, your conversion rate is very critical
ALSO READ: How to Set Social Media KPIs
Per-traffic-channel conversion rate
It advocates analyzing the conversion rate of each traffic channel in addition to the conversion rate overall.
If website traffic means the number of customers who frequent your website, the conversion rate is the proportion of individuals who take the step you want them to do.
For example, this refers to the number of people who have purchased an item from you and have become customers.
This provides you with more knowledge about where to put your money, so you don't run out of money. It displays how different channels perform, so you may redirect your budget away from the channels that aren't working well. That's a smart strategy to spend your capital and fuel growth.
Customer Lifetime Value (CLTV)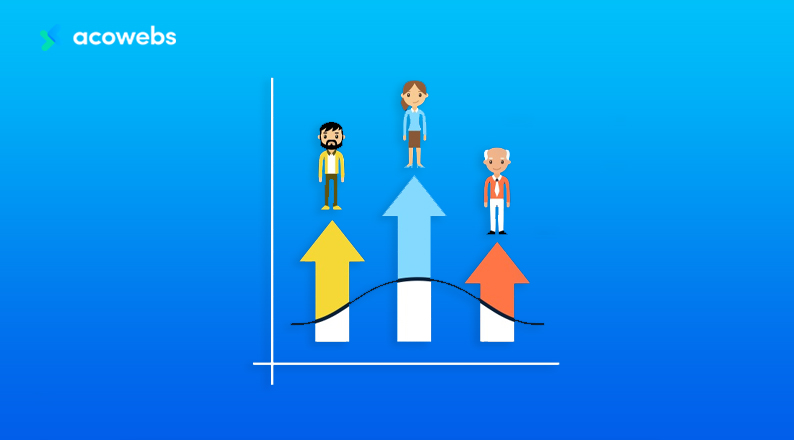 According to our research, customer lifetime value (CLTV) is possibly the most significant KPI to track. No statistic represents the entire healthiness of an online marketplace, very much like customer lifetime value. CLTV reflects the conversions, order quantity, and payback customers.
Profitable online enterprises are all about developing a brand relationship with a consumer and then becoming a go-to center for that client for years to come. When you concentrate on CLTV, your awareness turns to enhance the significance of each client by a factor of ten.
Whenever you concentrate on CLTV, you move your attention to boosting the worth of each consumer by boosting their marketing strategy."
"Recognizing what further money a client produces throughout its lifetime could assist you in participating in the correct channels earlier, even if your rivals are hesitant to do so since the direct revenue from such a channel seems to be financially unviable.
ALSO READ: 10 Simple eCommerce Customer Segmentation Strategies to Increase Your Sales
Rate of Customer Retention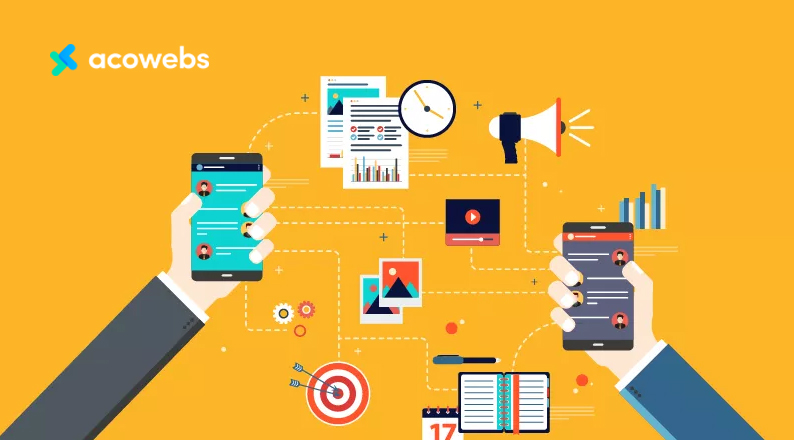 While there's no doubting the necessity of growing a business and attracting new customers, a company's customer retention percentage is frequently connected to long-term success.
Having clients return for more is a solid sign that your eCommerce efforts aren't being squandered in practice, especially since repeat customers frequently refer to new consumers.
As a result, it's critical for businesses to track customer retention rates to see if customers are returning and figure out what motivates them to stay or leave. This, in turn, will have a natural influence on attracting new customers.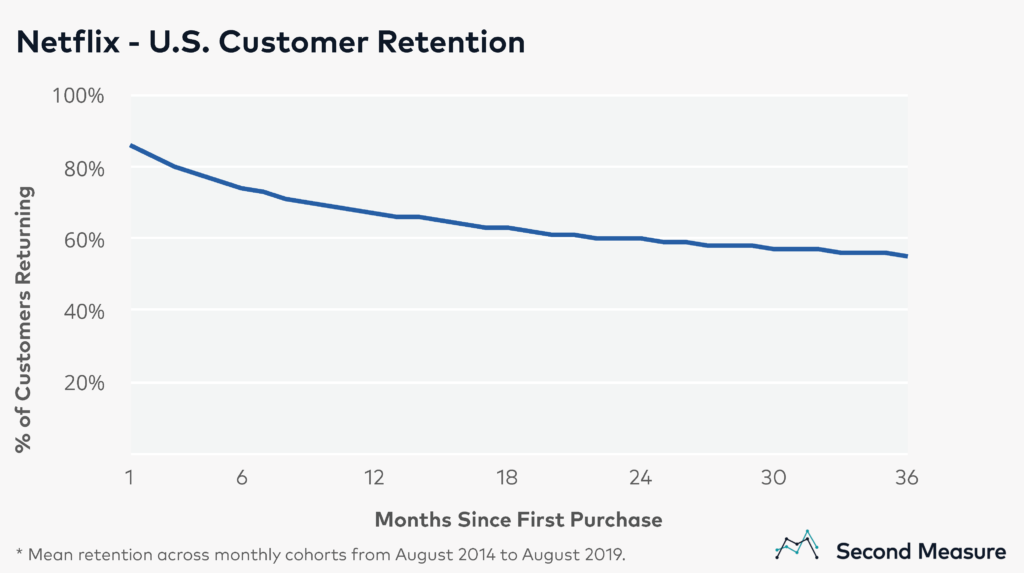 Only a 5 percent annual improvement in retention can boost revenues by anything from 25 percent to 95 percent. It's extremely profitable and cost-effective to find new ways to obtain more revenue from existing customers.
Repurchase Rate (Annual)
The most crucial eCommerce KPI to watch is the yearly repurchase rate. If the majority of your consumers return year after year, you can concentrate on item brand commitment.
You're in a learning business if you already have to update your client database each year.
Among the few core marketing, KPIs eCommerce firms should take extra care to is repurchase rate(s) for recruitment batches, something We believe most eCommerce entrepreneurs understand.
Experts always search for customer loyalty. When people return to your page, again and again, you must know you're doing something right. According to several experts, a company with devoted clients is more valuable.
ALSO READ: Using Personalization On Your Online Store To Enhance Customer Experience
Average Order Value (AOV)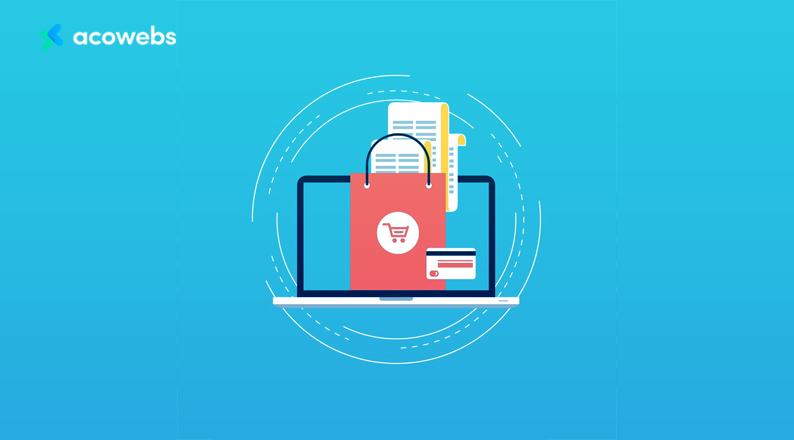 Although there are various significant eCommerce KPIs to analyze, tracking your sales revenue is a wonderful place to begin.
Your average order value is the total amount of money being spent on each transaction by a consumer. It's an important KPI since it shows how successfully you take advantage of cross-selling and upselling possibilities.
Raising the sales revenue is among the most effective strategies to boost eCommerce sales. The greater your Average order value, the more you could invest in developing new clients.
Acquisition expenses might be incurred through performance, brand promotion, or any other means.
Net Profit
The most crucial KPI to track is net profit. If you're making money, that shows your base is solid. It permits you to take a breather and invest in long-term growth.
Net profit (or the result, profit margin), income minus specific expenditures, or the liquidity ratios (money supply and reflects the increase) are types of economic KPIs.
In general, firms use business intelligence tools and publishing data to assess and monitor KPIs.
It's incredibly easy to enhance sales with extreme discounts, online marketing, and free delivery offers. The bottom line and how much profit you made throughout are the only things that matter in the end.
Cart Abandonment Rate
Cart abandonment rate is among one of the most meaningful KPIs in e-commerce. If you really can minimize your basket abandonment rate, it simply produces greater profits.
We find things like such a complex checkout procedure or excessive shipping prices when working to correct a high abandonment rate, but instead, People work with customers to remedy issues.
Fixing an unnecessarily cumbersome checkout process resulted in $100,000 in added revenue for one customer. Consider cart abandonment as just a contributory factor.
The site may appear heavy when there are too many product features. When a product has too few features or poor pictures, it appears to be less valued.
Users become irritated if pages take too long to load or too many steps in the checkout process. Users become annoyed and leave when checkout procedures are inflexible or troublesome.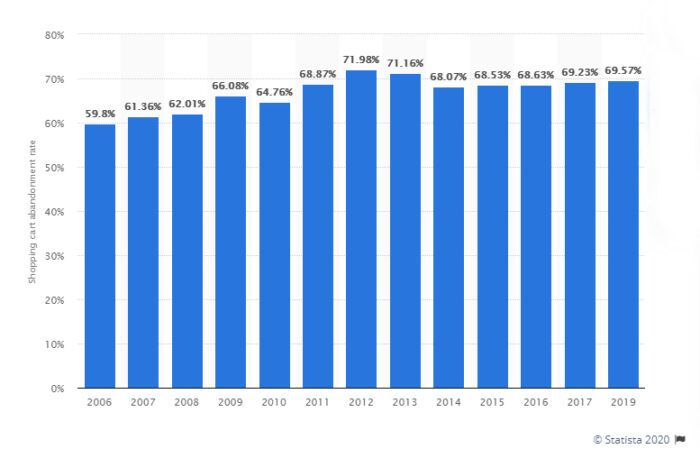 Observing the circuit of every point of friction can make the checkout procedure go more smoothly. They're usually simple improvements that result in immediate wins, less abandonment, and much more completed revenues.
ALSO READ: Increase Your Conversion Rates Using Abandoned Cart Emails
Add to Cart Rate
The not-so-popular measure adds to the cart rate. The proportion of customers that added an item to their baskets is known as the add to cart rate.
The proportion of customers that add one thing to their cart in a single session is known as the dd to Cart Rate. You divide that number of classes where someone puts an online order by the entire number of visits to have your add-to-cart conversion rate.
This is crucial since it shows you whether you're targeting the proper audience if your customers visit the website with such a clear objective (or whether they're just wandering around) and whether your items and pricing fulfill your targeted customers' standards.
Number of Orders Per Active Customer
An essential eCommerce KPI is "orders per active consumers." An e-commerce business owner gets what amount of active order depends upon various things which are very important for the growth.
The more the order received per day, the more profit can be made. People look for the things that are often used in day-to-day life so that the order value could be more in a day.
"Orders per active customer" refers to the average number of purchases made by customers worldwide over a given timeframe. It's a metric for determining if a business attracts repeat customers and is linked to sales and revenues.
The volume of Gross Merchandise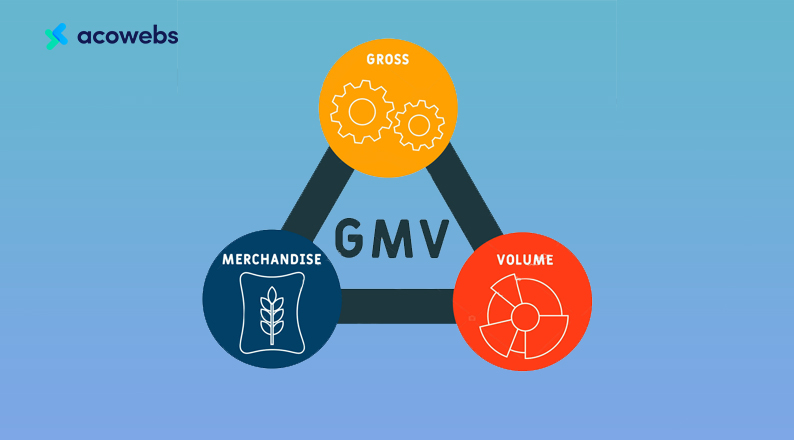 The most significant eCommerce KPI for us has been gross merchandise volume, which is the entire amount of items sold over such an amount of time.
While many other indicators are important for increasing conversions and revenue, GMV helps us to measure our eCommerce platform's entire success in a single figure.
Finally, if total volume rises, businesses are expanding, and consumers are using the framework.
Return on Investment (ROI)
If I had to pick a single KPI to concentrate on for e-commerce sites, it'd be ROI. If your item has a good return on investment, you may spend your earnings in development, marketing, advertising.
Is it a standard methodology used to assess an asset's effectiveness or evaluate the performances of many distinct ventures?
Continue to improve your conversion rate while lowering your lead costs to achieve a good ROI.
ALSO READ: What Is Scarcity Marketing? How Is It Useful In eCommerce?
Influencer Return on Investment
An increasing number of online firms depend on influencers to boost their reach/brand recognition, revenue, and purchases. It advises analyzing influencer ROI if your online business does marketing campaigns.
The issue is that more and more organizations are concerned with traditional advertising, such as the number of likes, views, and comments an influencer post gets.
Instead, see if that activity aids you in achieving your marketing objectives (and, eventually, a positive ROI).
Return on Ad Spend (ROAS)
Return on paid ads is a crucial measure for online retailers who use internet ads. ROAS allows you to measure an ad campaign's effectiveness and identify what changes need to be done for any particular marketing campaign.
The return on ad spend (ROAS) is a marketing indicator that determines how much revenue your company is making for every dollar spent on advertising.
In this case, the amount you spend on digital marketing is the asset on which you're keeping track of returns. Tracking returns on advertising guarantees your initiatives are increasing income.
Return on Investment in Marketing
The most crucial measure for an online marketplace to analyze, in my opinion, is payback on money invested. The proportion to income due to advertising, divided by the advertising 'spent' or risked, is the return on marketing investment.
Since market research is not like any other expenditure as other return-on-investment measurements, ROMI is unique.
That's the sum of your total firm's labor, tools, and advertising expenses vs. your money pouring in. The primary goal of any eCommerce business should be to maintain a healthy ratio of marketing costs expended to income generated.
Cost Per Acquisition (CPA)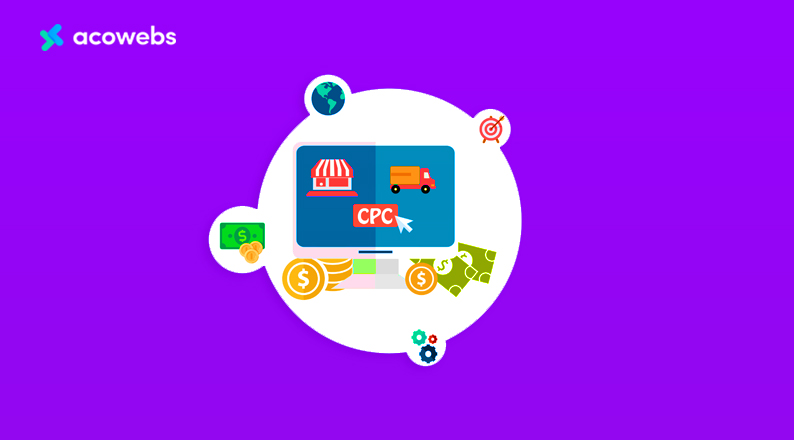 The cost per acquisition, or CPA, is the sole significant KPI in e-commerce. CPA is the indicator that all other KPIs are calibrated against to see if they're functioning at reasonable levels.
We can confidently forecast our ROI if we understand our CPA, which is important for expanding.
For illustration, if your eCommerce platform conversions at 7 percent but our CPA provides the basis for profitability mostly on the transaction or the consumer's lifetime value, then 7% isn't a reasonable long-term rate.
CPA enables us to assess every other KPI objectively and evaluate if we are on the correct track.
ALSO READ: The Ultimate Guide To Finding A Profitable Niche For Your E-commerce Business
Customer Acquisition Cost (CAC)
Customer acquisition cost is among the most important—and sometimes neglected KPIs. The customer acquisition cost is divided by the total number of consumers obtained; it shows you how much it costs to get a client.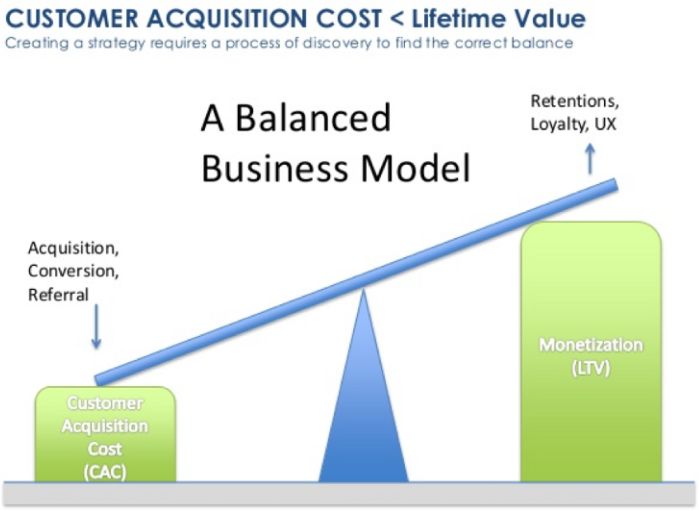 Knowing and comprehending CAC is essential. If you're offering high-ticket things for $1,000 or more, you could continue to pay $100 to get a client, and if you're offering $50 things, you can't even afford it. As an outcome, it's necessary to maintain your CAC under control at all times.
Consider this: putting more money into advertising may result in much more revenue. However, if the CAC rises, increasing sales may potentially lower your profitability.
You're losing money on expensive customer retention. Your firm may soon fail if you don't monitor your CAC, but people can't even tell why.
Knowing your CAC allows you to estimate how many clients you want to capture over a given period and spend the advertising budget accordingly to get the best sales and effectiveness.
Customers' Average Profit
A most significant eCommerce KPI is the average profit per client. "The more revenue you can generate from a consumer, the more and more money you could invest in having that client."
In contrast, when each client is valued at $1,000 in aggregate, the company can plan to pay less than $1,000 and be successful.
If a rival's total value per client is only $200, they won't be able to spend more than that—but you could since each client is valued extra.
Revenue Per Site Visitor
This eliminates all of the irregularities and helps to identify overall performance rapidly. The sum of money made every time is measured by revenue per visitor (RPV).
It's a method of determining the value of every extra visitor that is derived by dividing net profit by the overall number of visitors to the website.
This free Web Analytics eCommerce Revenue panel provides your total income and amount of internet users on a single device, making it simple to estimate the income per website owner.
ALSO READ: 7 Ecommerce Calls-to-Action You Should Use for Better Conversions
Time Spent on Site
An essential eCommerce KPI truly depends on the business plan." "We make in-depth and educational care guidelines for reptile owners. Therefore duration on websites for our care-guide webpages is a statistic we watch religiously. 
We anticipate that if there are cost advantages, more time on the internet reading about reptiles as pets, they will become more willing to buy live insects through the business.
Bounce rate
Bounce rate is a crucial eCommerce KPI monitor.
You should look into why a big proportion of users are abandoning a page quickly. Were they unable to see the cost they desire? There aren't enough product photos? Are there no reviews or reasons to believe the site?
Bounce rate is a metric used during web traffic monitoring in Online business. It's the percentage of visitors who come to the site, then exit ("bounce") instead of visiting further pages on the same premises.
The more customers spend on your website, the further they learn about your business, so the more probable you will be to make sales.
Rankings in Organic Search
Trying to keep track of your eCommerce platform's organic search rankings. An eCommerce store's growing quality can be eCommerce by its search results.
This will not show whether your on-page and off-page activities are effective. For illustration, if your ideal landing page appears on Google's second page, the next step is to determine whether it is adequately optimized. Is the material making the optimization relevant? Does it contain the necessary keywords?
Customer satisfaction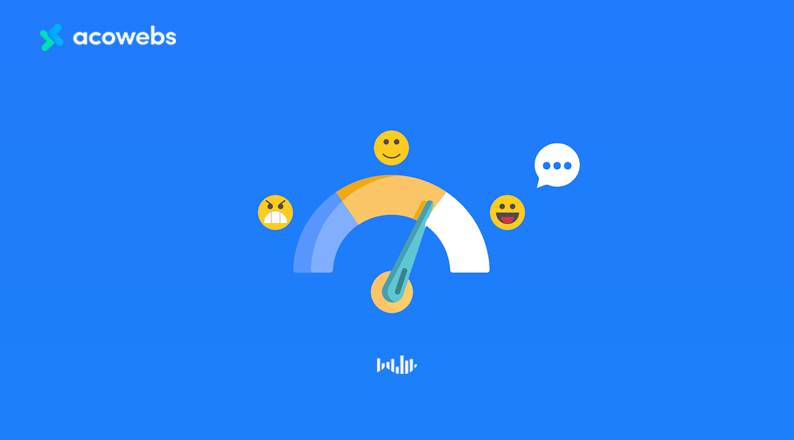 Finally, maintain track of client satisfaction. Customer Satisfaction is a key factor when you start analyzing your marketing function.
Improving your total customer experience will help you boost the company exchange rate and returns on the marketing budget, order value, abandonment rate, and customer loyalty.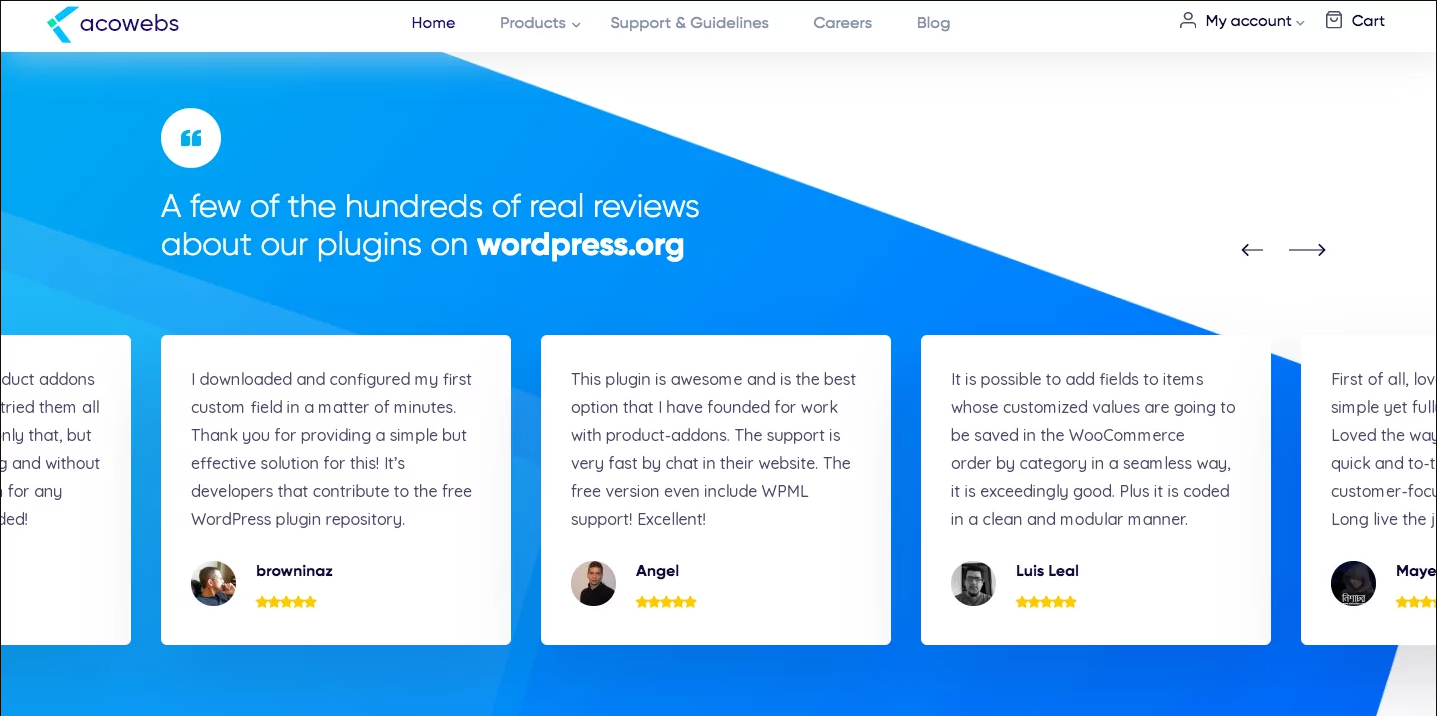 When you get the response from the customer, it enhances your website's performance and makes a mark in an e-commerce business.
ALSO READ: Top E-Commerce Marketing Strategies To Boost Your Business
Conclusion
A Key Performance Indicator (KPI) is a quantifiable statistic that shows how well a firm is accomplishing growth targets. Companies use KPIs at many stages to assess their progress toward their goals.
Reduced KPIs may concentrate on procedures in departments such as finance, advertising, Resources, assistance, and many others, whereas elevated KPIs can concentrate on the company's overall success.
Companies mindlessly accept manufacturing KPIs, only to question why those KPIs don't represent their particular business and don't result in any serious reform. KPIs are indeed a way of communication, which is among the most crucial but frequently overlooked components.
Consequently, they should follow the same set of guidelines as any other medium of communication. Data that is brief, accurate, and pertinent is extensively more likely to be absorbed and worked upon.
When it comes to building a KPI approach, your company must start from the beginning and know what your organizational goals are, how you intend to accomplish them, and who will be able to act on just this data. This should be a step-by-step process.
KPIs are an important instrument for determining the success of the company and making appropriate modifications. Single KPIs, on the other hand, have inherent limitations.
The most vital characteristic of any KPI is its appropriateness. When it's no longer relevant, toss it and begin experimenting with new items that are more in line with your overall business goals.
We learned about the top e-commerce key performance indicators. This is essential for you to know the various aspects of e-commerce marketing and marketing procedures.
Acowebs are developers of Woocommerce bulk discounts that will help you add bulk discounts to products in your stores. It also has developed various other plugins like the popular plugin for managing the checkout form fields in WooCommerce, called Woocommerce Checkout Manager, which is highly feature-oriented yet lightweight and fast. There is also a free version of this plugin available in the WordPress directory named WooCommerce Checkout Field Editor.