On the surface, running a marketing campaign on social media looks straightforward.
You can create accounts on the most popular platforms and start posting content to attract your target audience. However, this is only half the equation. How will you monitor the success (or failure) of your efforts?
Measuring the success of social media campaigns is challenging. Are the shares, comments, and likes adding to your bottom line?
Is your social media marketing budget justified or will you be better served reinvesting some of it into other marketing channels like paid search and email?
This is where performance measurement or Key Performance Indicators (KPIs) comes into play. In simple terms, a KPI is nothing but a measurable value that shows if a brand is achieving essential business objectives.
They show if the actions taken to achieve those objectives are useful.
For social media managers, tracking social media KPIs and generating actionable insights is vital to the success of any campaign.
By monitoring the correct social media KPI data, you can improve existing social media campaigns or start new ones to raise brand awareness, provide excellent customer service, and increase conversion.
Today, many of the social media analytics tools in the market can generate tons of social media KPI data. This is a good thing on paper, but it brings the challenge of not knowing the right social media KPIs to follow.
You don't have to go blindly into setting your social media KPIs. This piece does the hard lifting for you by highlighting the most important social media KPIs and the sub-level metrics to measure.
Reach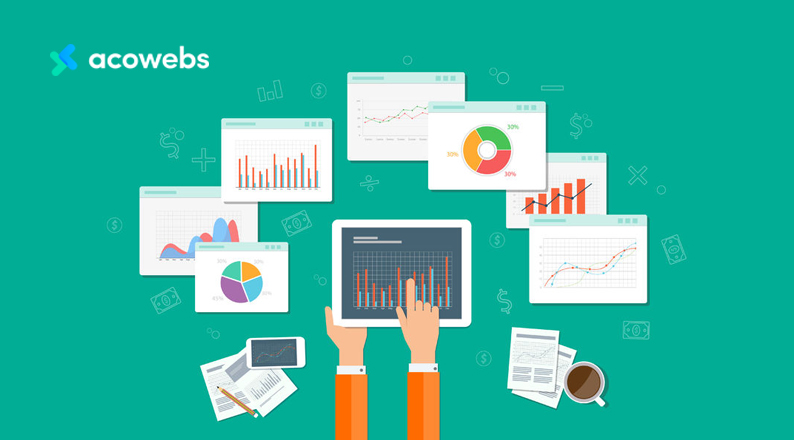 The Reach KPI helps you to see at a glance, the number of people that have seen your campaigns. A broad reach increases your chances of generating quality leads that will translate to conversions.
What to Measure
Follower Count
This is the first way to determine if your campaigns are reaching enough people. How many followers do you have across popular social media platforms?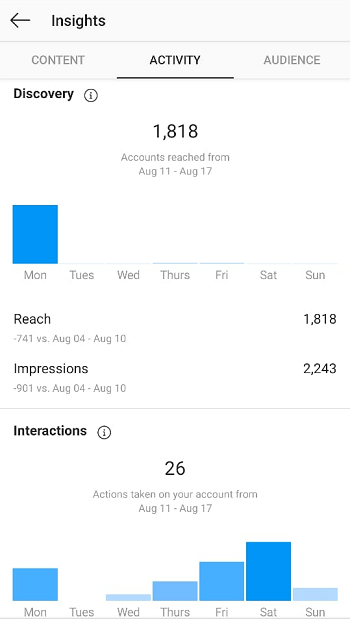 The raw number doesn't say much (as you'll learn in this article), but a broad reach is better than no reach for any social media campaign.
ALSO READ: How To Increase E-commerce Sales Using Social Media Marketing
Impressions
Impressions show the number of times your social media post popped up on a timeline or newsfeed. The problem with this metric, however, is that the major social media platforms still do not have mechanisms in place to avoid a double count.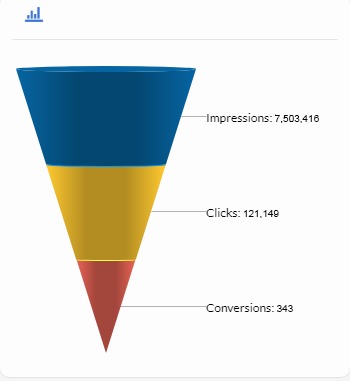 If a user sees your post five times in a day, most platforms add five times to the impressions count. The vague nature of this metric doesn't negate its value. It is still a measurement of the number of people you can potentially reach with your marketing messages.
Therefore, aim for a steady improvement in your impression statistics.
ALSO READ: How To Write A Top-Notch PPC Ad Copy for E-commerce Websites
Traffic to your Website
The number of social media users attracted to your website during a social media campaign is an important metric to measure. Drawing more prospects to your website is one of the main steps to growing your customer base.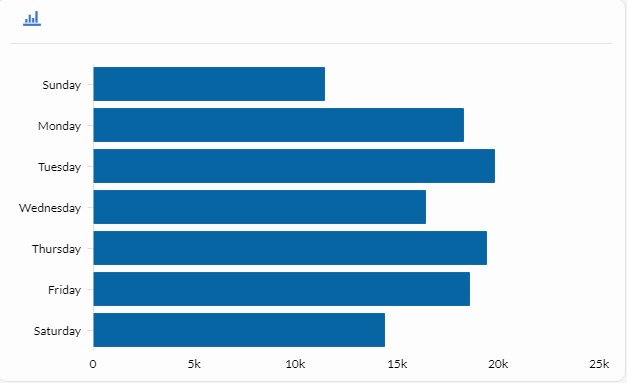 And this is our primary goal while running Ad campaigns for eCommerce websites.
If your campaign is doing well in other metrics under the Reach KPI, but there is no significant contribution to your website traffic, it may be a wakeup call to tweak your content strategy or your call-to-actions (CTAs).
Share of the Discourse
As your brand grows on social media, it should naturally become a part of the conversation on social media.
Share of the discourse measures the level of buzz around your brand in comparison to others in your niche. If your brand is a flight deal business, for example, it should be mentioned as much as your competition during social media discussions in the niche.
This is especially true if the brands in comparison are around the same age.
If you find out that your competition of the same brand age is dominating social media chatter in your industry, it is time to analyze their campaigns and borrow a leaf if necessary.
As you take action to set your Reach KPI, keep in mind that it is only a side of the dice. Thousands of followers and millions of impressions are nice to have. However, the goal is to turn a sizable portion of that number into conversions.
Engagement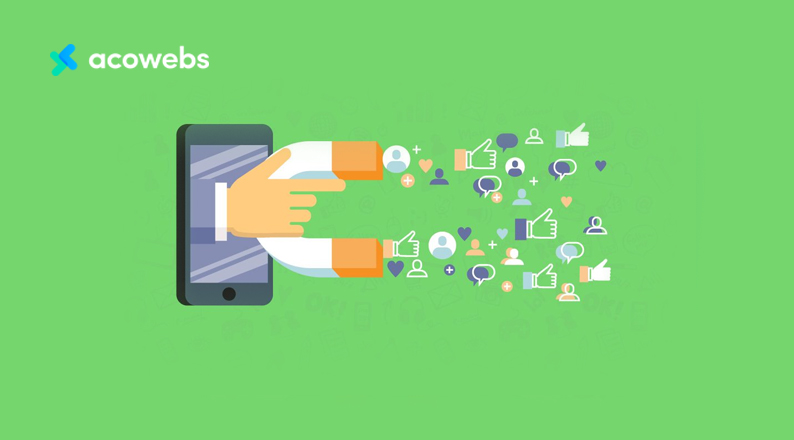 The Engagement KPI highlights the number of people that respond, react, or absorb your social media content after seeing them. This KPI is important because it shows you if your content resonates with your target audience.
What to Measure
Clicks
This is a straightforward but crucial metric to measure. If a user is willing to click on a link to your website, there is a high chance that they will become a conversion. On platforms like Twitter, clicks make up more than 90% of the interaction.
However, you cannot measure clicks in isolation. It has to be juxtaposed with other metrics like bounce rates, likes, and shares. An increase in bounce rates amid high values in the click metric suggests an underlying issue.
It could be that your landing page doesn't render properly on mobile or your website is slow. In the same vein, if you are not generating enough shares, it suggests your audience probably doesn't like what you are selling or they are not tailored enough.
Likes
Posts with many likes on social media draw attention. People get curious and will want to see what the fuss is about. This plays out more when the "likes" are on shared content.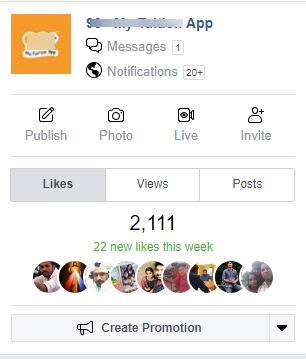 Most social media users are likely to read and share a post that is already liked by others.
Shares
The "shares" metric shows you how many of your customers are willing to recommend your brand to their circle. Tracking shares and retweets is an excellent way to measure engagement.
However, this metric doesn't always show loyalty to a brand. Many social media users will engage with a post that has become popular but will not click-through or remember the brand ever again.
Comments
Communicating with your customers is one of the primary reasons for having social media presence as a brand. Your followers will engage in conversations with your brand if they deem your content to be relevant, exciting, and informative.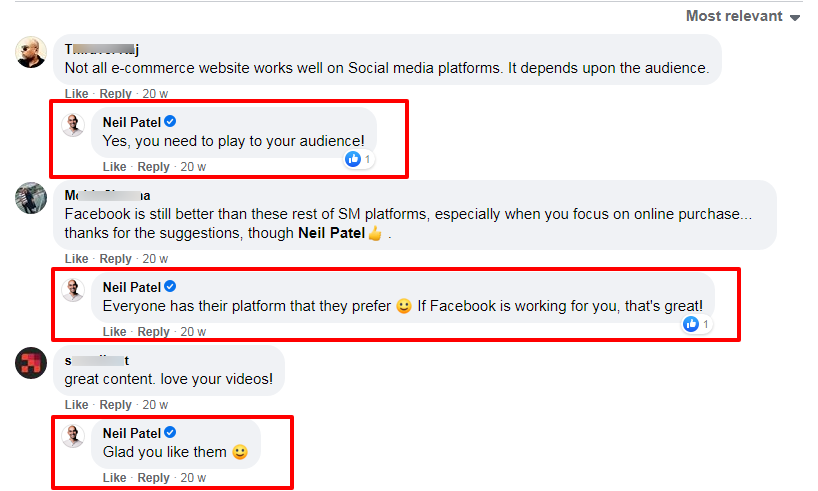 Conversations with your social media followers can convert them into loyal customers or organic brand ambassadors.
Comment is a great metric to measure under the engagement KPI because it shows that you are leaving an impact on your audience with your social media strategy.
Mentions
More than 95% of social media users discuss brands without following them on social media. These people may never contact your brand directly, but their opinion can influence the perception of your brand in their immediate circles.
This is why you need to keep tabs on the mentions metric.
When working on the engagement KPI, you need to keep in mind that some of the metrics covered above will go under different names depending on the social media platform.
For example, while Facebook, LinkedIn, and Instagram have metrics such as Likes, shares, link clicks, and comments, others like Tumblr and Twitter have Likes, Reblogs, and Retweets. It is important to know what you are looking for.
Conversions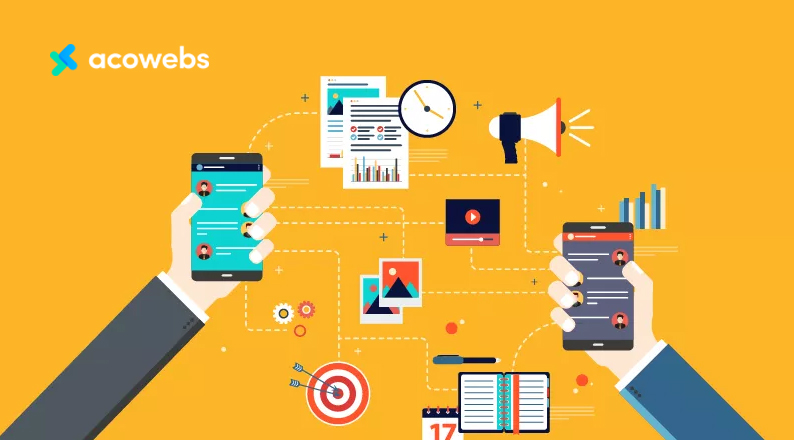 All marketing campaigns target conversions. When your social media marketing budget contributes to revenue growth, you can pat yourself on the back.
If your social media campaigns are not yielding any ROI, you either have poor reach, or your marketing funnel breaks down at some point. Sometimes it is both.
If you are doing poorly in the Reach KPI, it shows that you are not targeting a qualified audience. If you shake up your targeting strategy, you can generate more qualified leads.
If you are hitting your Reach KPIs but not seeing any real conversions, analyze your sales funnel from the top down starting from the landing pages to the checkout process.
What to Measure
Sales Revenue
To know the sales revenue coming from your social media efforts, you can use special tracking scripts or run social-media-based sales campaigns.
Once you have a general idea of the number of people that visit your website from social media and how much revenue they bring in for your brand, you can put a value on each social media prospect.
This will also help you to decide if your social media marketing budget is justified.
Lead Conversion Rate
The lead conversion rate metric shows you the percentage of your leads that end up becoming conversions. Google Analytics does an excellent job of calculating your lead conversion rate.
Don't forget to account for conversions that don't translate to revenue. If the user reaches the logical end of any campaign, it should count as a conversion.
So if a social media user clicks through to a page designed to collect emails and submits their email, it is a conversion. The same applies if the goal of the campaign was to ensure downloads or fill out a survey.
Putting It All Together
Social media marketing can boost your business in various ways. To set KPIs that will allow you to measure the success or failure of your campaigns, you need to start with a specific objective.
When you have clearly defined goals, you can proceed to focus on the metrics that will help you to track reach, engagement, and conversions.
To succeed with your KPI measurement, however, you need actionable data. Your social media marketing suites and Google Analytics can help you generate all the data you need. Once you've confirmed your social media marketing goals & primary KPIs, the easiest way to track & share them with your team or clients is by making a social media dashboard. It gives full transparency on progress, automates KPI tracking, and allows for collaboration.
By measuring the right KPIs, you can find out the best forms of communication that work with your audience. This will help you determine if you should tweak your social media marketing campaigns or double-down on the existing strategy.
Acowebs are developers of Woocommerce bulk discounts that will help you add bulk discounts to products on your stores. It also developed the plugin for adding various extra product fields which is called Woocommerce custom product addons, that are lightweight and fast. You can easily update your store with these add-ons and enjoy a hassle-free experience, check out the best options for additional Woocommerce custom product addons.