Do you always keep asking yourself how you can use LinkedIn to boost your e-commerce business growth? Worry no more, you're not alone. The majority of individuals know that looking for jobs is the only use of LinkedIn.
LinkedIn focused on this use only in 2003, when it was first introduced into the world. This social media platform now offers many more benefits other than providing an online part of your resume.
These days, many people use LinkedIn to make their business goals a reality.
They use it to get connected with like-minded individuals, get timely updates involving the industry trends, and access more potential audiences who can become customers.
With LinkedIn, you get an easy way of creating a meaningful network and building credibility. Over 30 million organizations use LinkedIn to make their business goals a reality.
Besides this, LinkedIn has over 690 million users – another reason why many e-commerce brands use it to network, interact with more potential audiences and sell.
From this detailed guide, you'll get pivotal tips on making LinkedIn more useful for your e-commerce business.
Let's get started!
What is LinkedIn?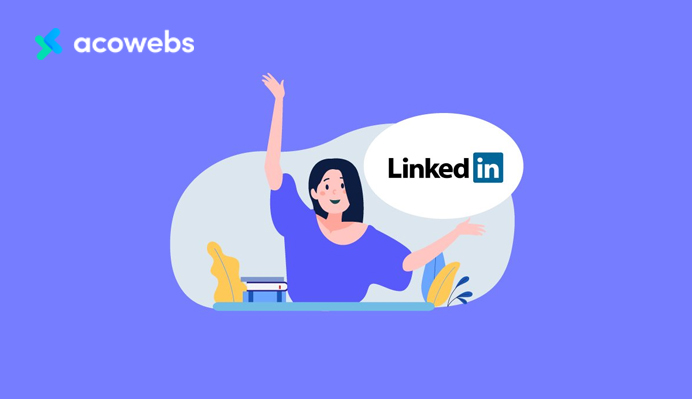 LinkedIn does not offer benefits only to job seekers and professionals. Yes, most professionals use this platform to grow their careers and interact with more individuals, but you can also generate more e-commerce sales using this tool.
With this social media platform, you'll have an easy way of getting exposed to countless connections. You can use these connections to create relationships with people and other organizations to boost your e-commerce business.
In general, LinkedIn refers to a professional social media channel that deals with career development, industry discussions, professional connections, and many other business activities.
The platform allows you to connect with like-minded partners, customers, and employees.
Why do E-commerce Businesses need to use LinkedIn?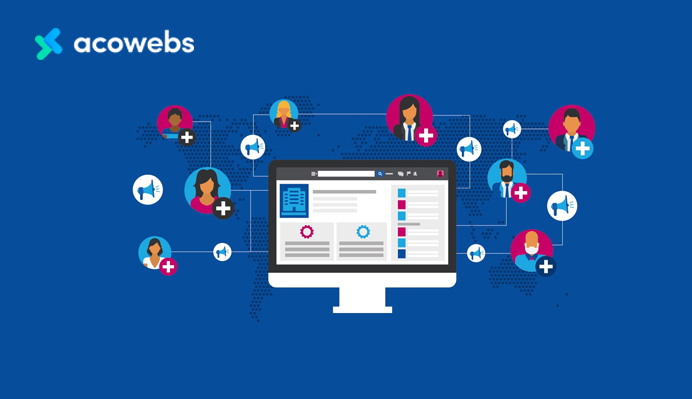 Top-Notch Credibility
LinkedIn allows you to showcase the services and products of your e-commerce business and earn trust amongst the potential customers. The 'recommendations' feature is one thing that helps a lot in making this a reality.
You stand in a better position of generating more leads and sales if you have more recommendations from your past customers.
Lead Generation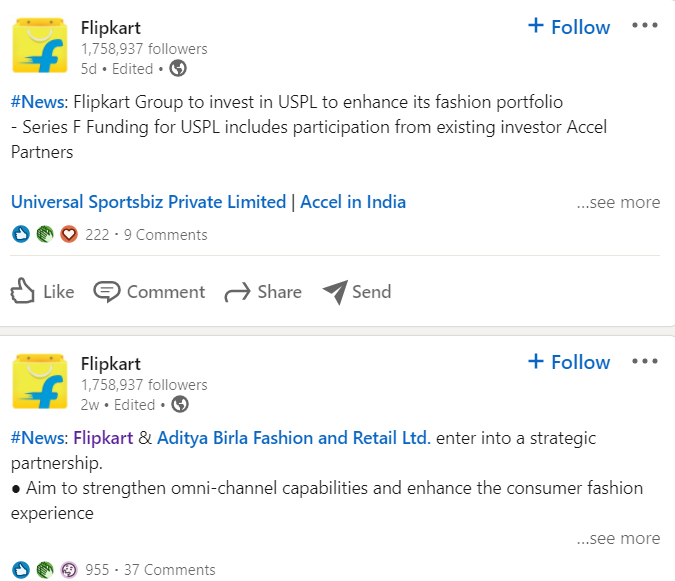 With LinkedIn, you will enjoy a flood of esteemed clients and doors for networking. To enjoy this, you need to update your e-commerce business page with vital information.
Through this, you'll get an excellent resource for all your followers and connections.
Filtered Search Results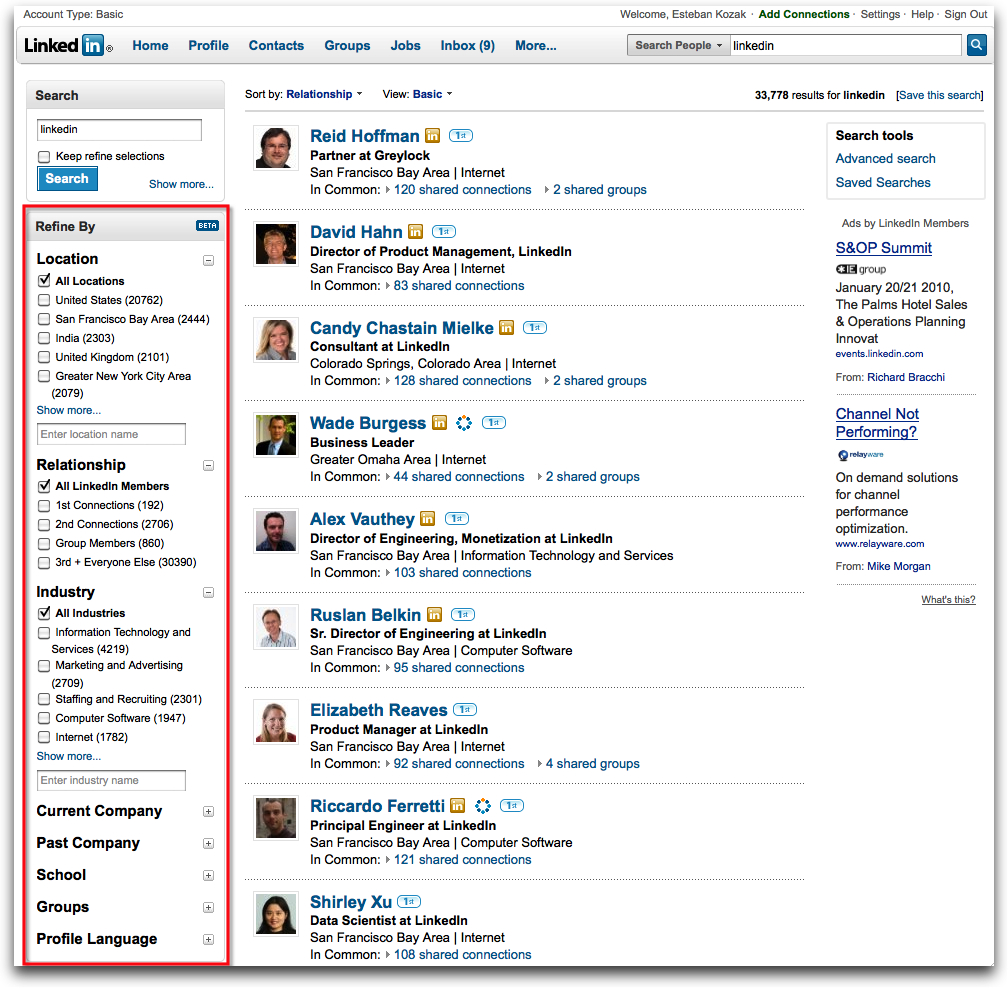 You can generate more sales if you reach your potential customers effectively. With LinkedIn, you can make this a reality since it offers clear choices that you can utilize for honing in on your potential audiences.
Increased Exposure

With a LinkedIn page for your e-commerce business, it means you have an easy way to gain attention for your products or services. This page can show up on LinkedIn searches and Google when users search for your products or services.
Quality E-commerce Business Connections
LinkedIn hosts millions of individuals who're looking for tips on how to grow their various businesses. Thus, this social media platform forms a distinctive culture of people who make multiple industries easier for all users.
Show Off Accomplishments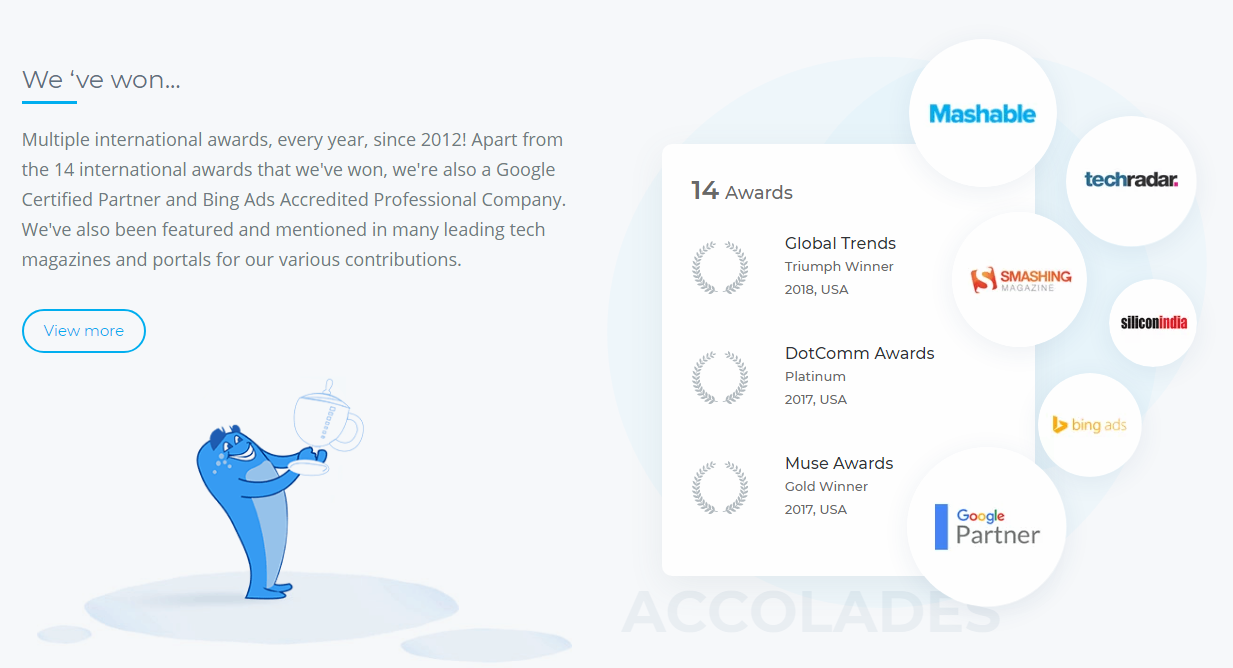 When you display what you have achieved, you get an easy way of earning your esteemed customers' trust. Through this, your potential audience will get an overview of what you're capable of delivering.
Ways E-commerce Business Owners can use LinkedIn to Generate More Sales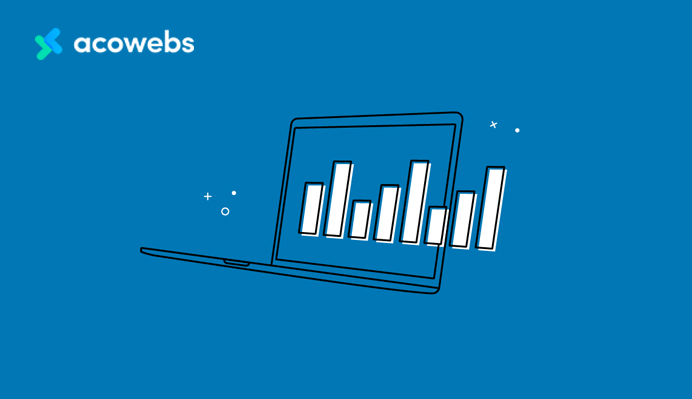 First, Create A Personal LinkedIn Profile
If you're not a LinkedIn user, then the first step to take is to create a personal LinkedIn profile. It'll be challenging for you to do anything else on this social media platform if you don't start setting up a personal profile.
A compelling LinkedIn profile should include keywords, a top-notch headshot, your resume or CV, your bio,  skills, and much more. Let the content of your LinkedIn profile answer common job interview questions.
Your LinkedIn profile content needs to be succinct, customized to your e-commerce business, compelling, and professional. Remember to:
Write your LinkedIn page content in the first person. Use first-person to make it personal since you're talking to the reader.
Add personal data. Always fill the profile with around 25% personal data and 75% professional information.
Be selective. Stay on the topic so that you can deliver the desired point.
With the LinkedIn personal page, it will be easy for you to create an e-commerce LinkedIn page and access your potential audiences.
Your personal LinkedIn page allows you to make more connections by garnering followers, publishing content, engaging your network, and much more.
Create A LinkedIn Page For Your E-commerce Business
Creating a LinkedIn page for your e-commerce business is the next step to take if you want to generate more sales using this social media platform. In this case, an e-commerce page means adding your homepage to LinkedIn.
On this page, you need to introduce your e-commerce store to potential audiences. Use this page to give information about your services, brand, job opportunities, products, and much more.
With a complete e-commerce LinkedIn page, you'll get an easy way of doubling your visitors.
To create this page, go straight to the portal of 'LinkedIn Marketing Solutions and choose the option for creating a company page.
For the cover image, it needs to measure 1536 by 768 pixels. The logo needs to measure 300 by 300 pixels.
Also, include a 2000-character description of your company and ensure it features keywords and tags that give information about your e-commerce business.
Moreover, add the details of your e-commerce business such as business type, business size, and much more.
Now, you can optimize your LinkedIn e-commerce business page by creating a showcase page, creating a career page, using tracking and analytics, and joining LinkedIn groups.
Make Use of The Sales Navigator
You can get this premium at 64.99 US dollars per month. It is the most preferred when it comes to finding sales leads.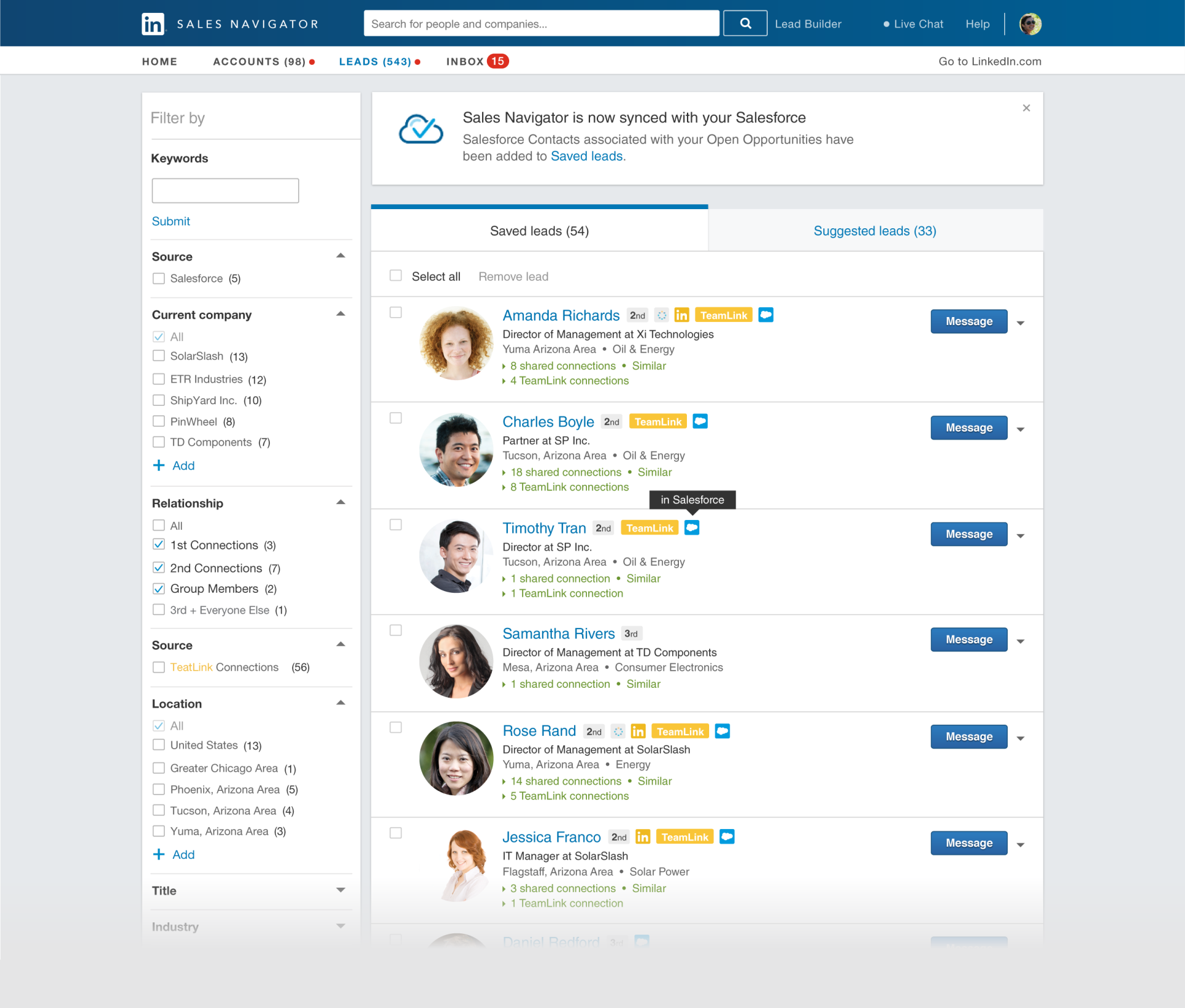 The sales navigator tool allows you to check those who have viewed your page, enjoy extended network access, and much more. As a result, the sales navigator is a critical tool whenever building your e-commerce store on LinkedIn.
Build Partner and Vendor Networks
As an e-commerce business owner, it's always vital to create connections with other e-commerce stores with similar customers and complementary products.
LinkedIn is a channel full of professionals that can help you in making this a reality.
Reaching out to the individuals who understand you and trust you should be the starting point. After this, you can expand the reach by requesting these trusted individuals to introduce you further to other people.
Use LinkedIn's Advanced Search to increase your chances of accessing potential audiences. After finding an excellent potential partner, send them a personalized connection request.
Now, you can start engaging them by showing interest in their various businesses.
Update Frequently
You can use your e-commerce LinkedIn page to post news and keep your community updated about your store's recent developments. Consider using this option from time to time.
The most preferred updates, in this case, include creative tips, new products, news coverage, and new features. You can also add anything that displays your e-commerce store as a serious operation.
Find New Talents
With the LinkedIn premium subscriptions, it will be easy for you to locate new talents. The Recruiter Lite plan allows you to: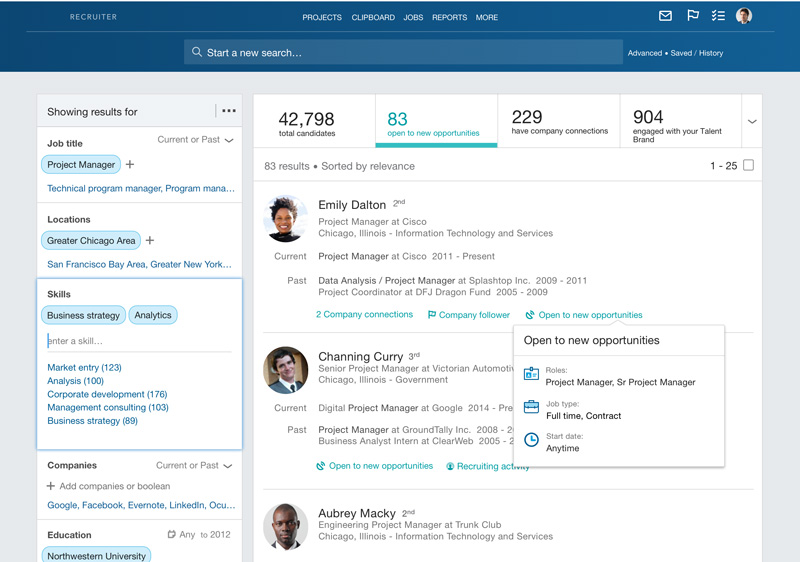 Track open roles and candidates
Send thirty direct messages to the desired talent
Sort and control your candidate pool
Post job openings
Find your desired stuff by using advanced search options
The Recruiter Lite is the perfect option if you're scaling your e-commerce store and don't have an HR department or hiring manager yet.
However, Recruiter Lite is an excellent option, even in cases with a hiring manager. Here, Recruiter Lite will help the hiring manager in vetting the candidates.
Also, Recruiter Lite can save your considerable amounts of dollars. It makes this a reality when using an employment agency for hiring needs.
Engage With Your Connections
LinkedIn involves engaging with your network. Never allow your connections to get collapsed by the wayside.
You can nurture your network by answering questions, following influencers, liking, taking part in discussions, and commenting on content that falls under your newsfeed or industry.
Make use of the advanced search feature when finding contacts, best companies, and employees within your field.
In this case, you can conduct your research by using the company size, keywords, company name, seniority, relationship, and much more.
The primary here is to create a robust connection and then make it active at all times.
Final Thoughts
LinkedIn remains to be an outstanding tool for your e-commerce business without considering your goals.
Let it be your top priority if you want to control your online reputation, grow your connections, scale your e-commerce business, generate and nurture leads, and drive traffic to your website.
This social media platform should be your primary area of focus if you're after promoting or growing your e-commerce store in any way. It's the platform to use if you want to connect with more potential audiences.
LinkedIn is an incredibly powerful social media platform if you use it correctly and consistently. With this tool, you can attract customers, generate leads, and boost your e-commerce business's online presence.
Remember, social media entails creating real connections and engaging with genuine individuals. Don't set up a LinkedIn page because all people are doing it.
Use LinkedIn as a valuable tool to grow your e-commerce business and generate more sales.
Acowebs are developers of WooCommerce plugins that will help you personalize your stores. It supports the additional option with feature-rich add-ons which are Woocommerce product addons, that are lightweight and fast. The premium version of this plugin named Woocommerce product options can be purchased from this website. Update your store with these add-ons and enjoy a hassle-free experience.