Buy any 3 products from this brand and get the cheapest one for FREE
New to Bogo Rules? To learn more about Bogo Rules Click Here
Go to Dashboard-> Pricing rules-> Add new rules.
Create a new BOGO rule as below.
Discount Type: Buy X Get X

Under Bogo Options, Select Bogo Type as Buy X get discount applied on the cheapest product in the cart. Then select your product list (Click here to know how to create a product list). Then add the discount condition as Buy 2 Get 1 Free. Here the customer needs to add 2+ products, ie a minimum of 3 products to add the rule. Then Save the Rule.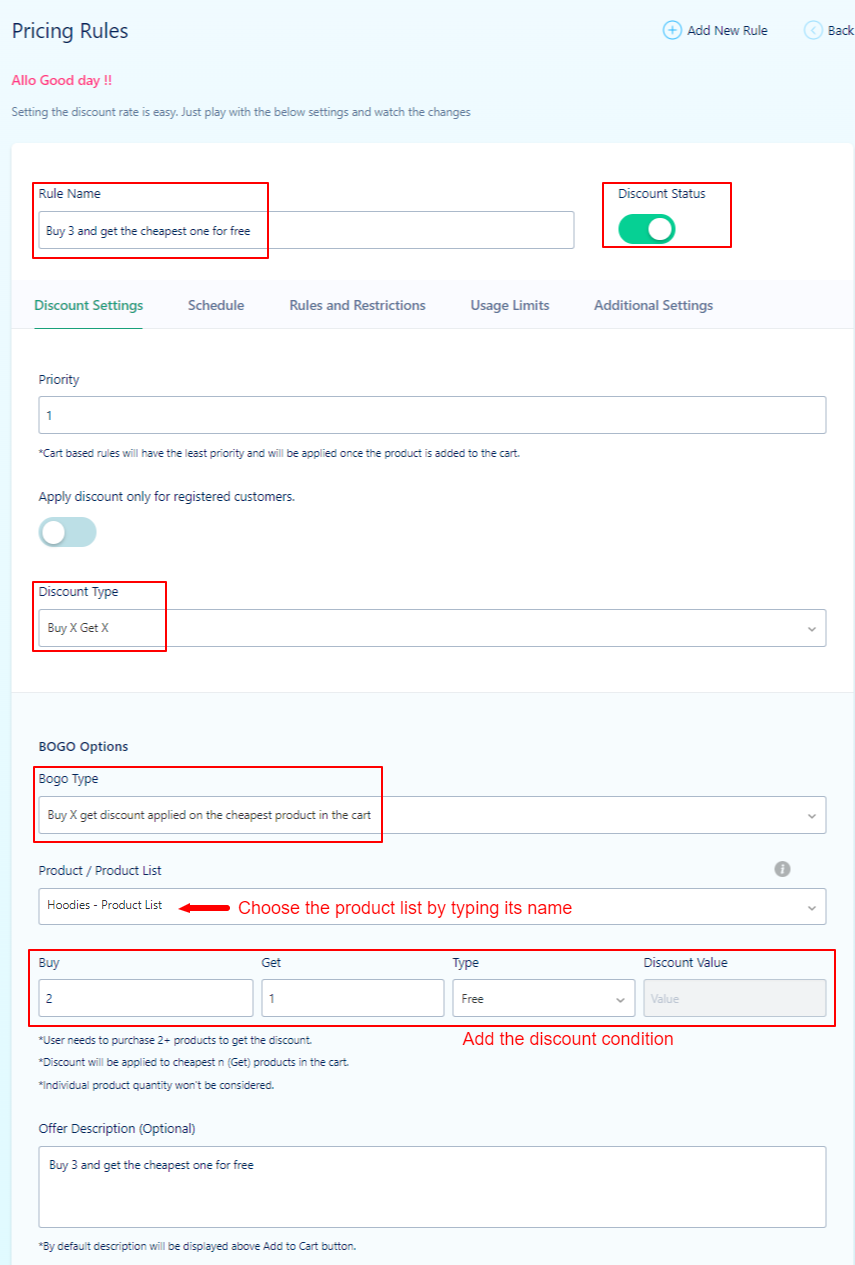 Cart:
1) Select any 3 products that are in the list and add them to the cart.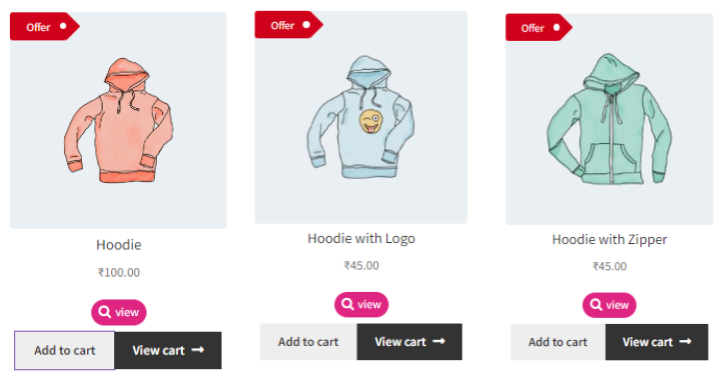 2) You can see the discount applied in the cart as below.