Buy any product and get a wallet for free
New to Bogo Rules? To learn more about Bogo Rules Click Here.
Discount Type: Gift Product
Select Discount Type as Gift Product and Set the Gift Type to "Gift for any products added in the cart" then ,set the free product as 'Wallet', that's it, now activate the rule.
Select the number of gifts items allowed in a single order field as 1, Enable the Automatically add gift to the cart option to add gift automatically to the cart.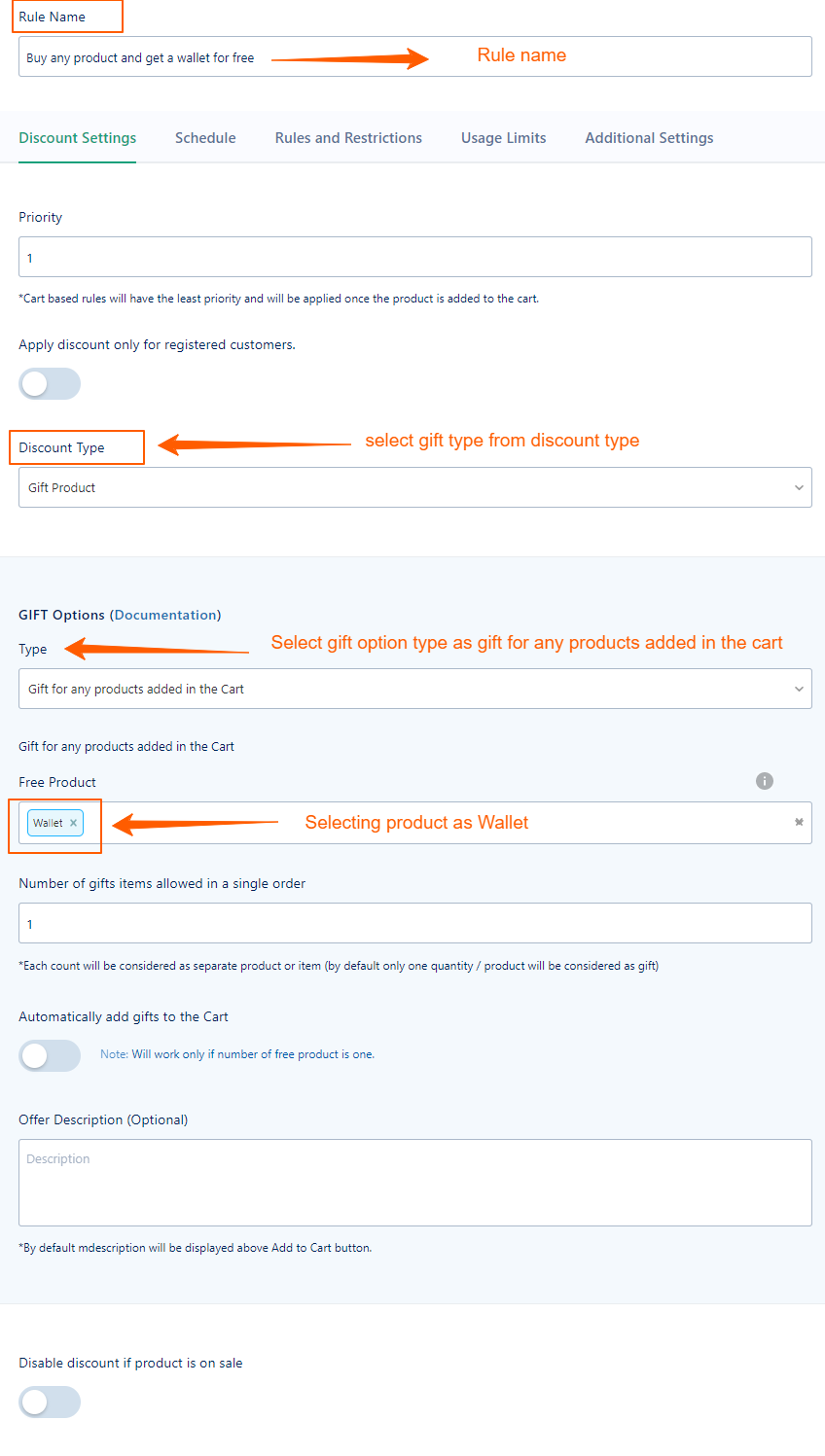 Product page:
Add the product "Webcam" to the cart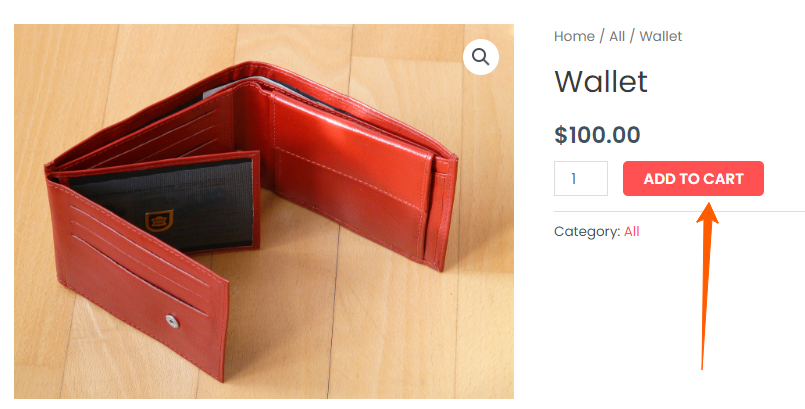 Cart Page:
A wallet gets added to the cart as a free gift when added webcam (any product can be added)