Pricing Rules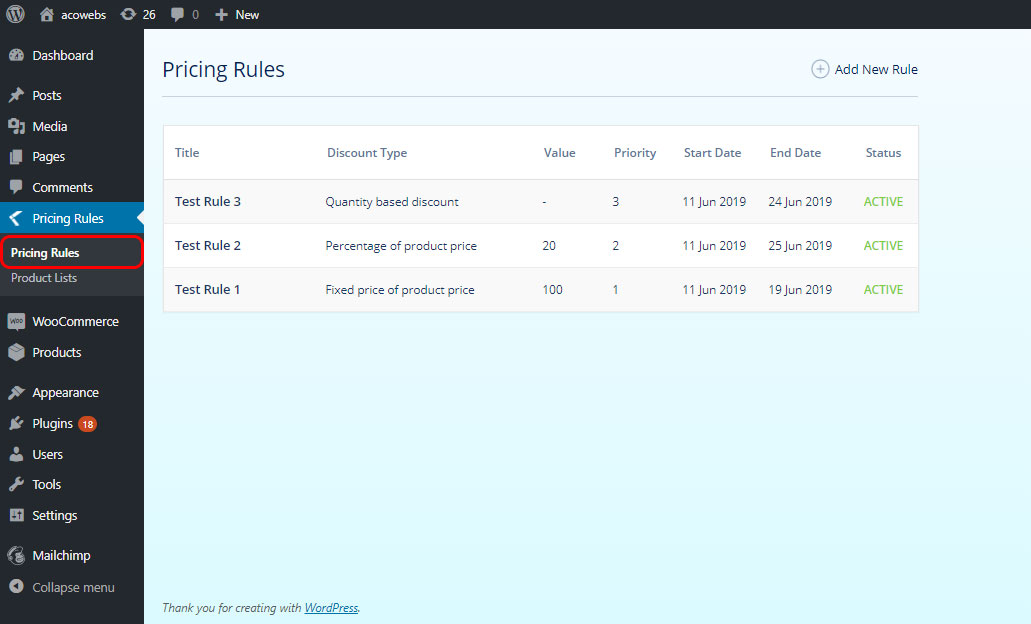 The list of pricing rules will be displayed on the Pricing rules page. The list will show the other details too like the discount type, value, priority, start date, end date, and status.
Add New Rule
Clicking on add new rule will pop-up a new window with a lot of options.
It has 5 tabs; Discount Settings, Pricing Rules, Rules and Restrictions, Usage Limits, and Additional Settings.
Discount Settings
This tab will be the default tab that you see when you clicking on the Add new rule button.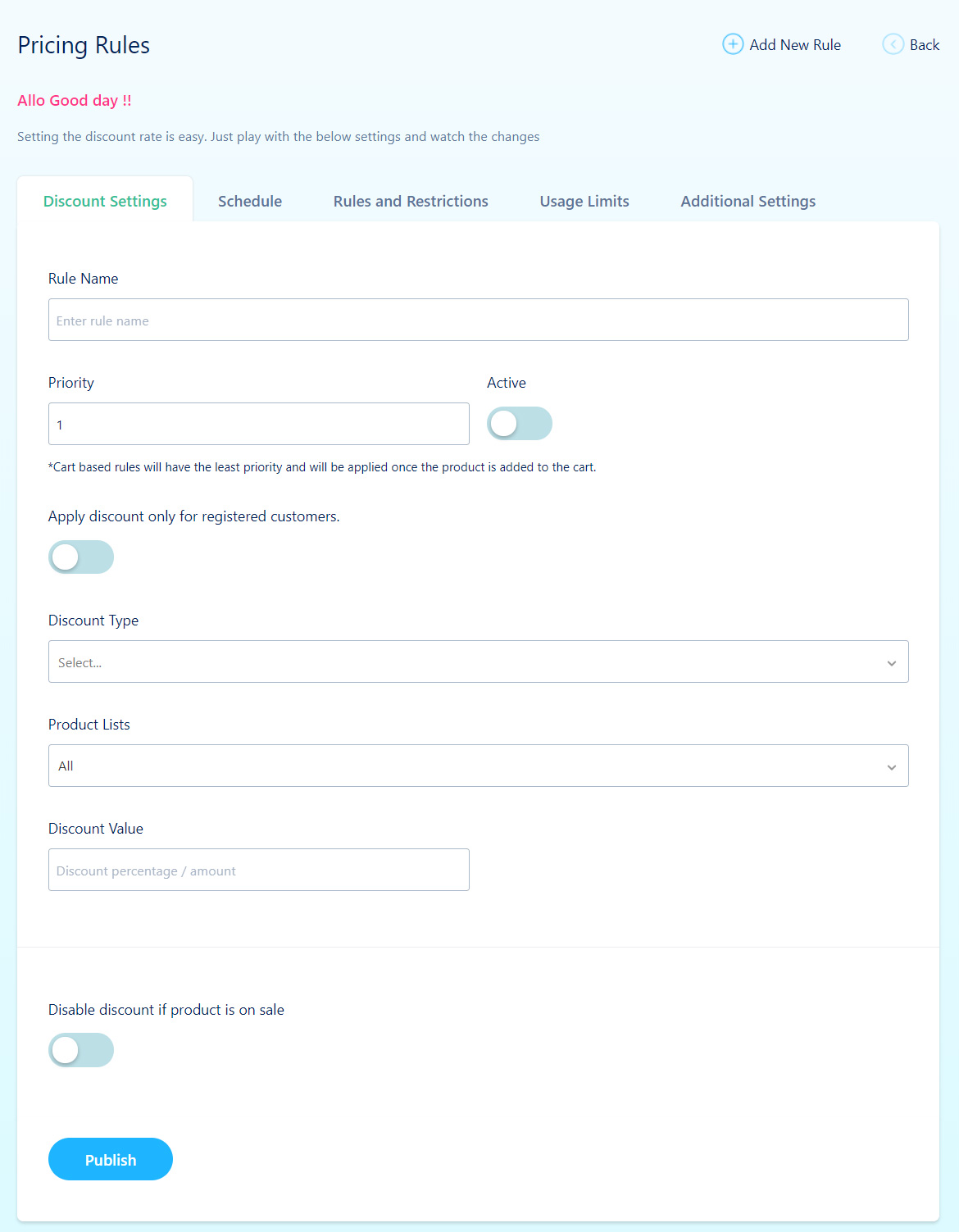 Let's check the options one by one.
Rule Name: refers to the name of the rule. You can set whatever as the rule name.
Priority: refers to the order of the application of the discount. Most prior rules will be applied first than least.
Active: refers to the status of the discount rule currently. If it is checked, then it is active. If not it is inactive.
Apply discount only for registered customers: the discount will only be applicable for registered customers if you tick this option.
Discount Types: There are many kinds of discount types. You can choose the one you want from the alternatives. Fixed price of the product price, Percentage of the product price, fixed price of the Cart total amount, percentage of the cart total amount and quantity based discount.
Product Lists: There is a concept called product lists. You can include products in a list which has the same discount and apply the rules easily.
You can refer more about the product lists from here: Product lists.
Discount value: The value of the discount. It may an amount of price or percentage of price depending on the discount types.
Disable discount if the product is on sale: If the product is on sale then we can disable this discount using this option. It means if the product has a regular price and a discounted sale price then you can disable the discount by checking this option.