Buy any mobile and get a free protective case
New to Gift Rules? To learn more about Gift Rules  Click Here
Go to Dashboard-> Pricing rules-> Add new rules.
Create a new BOGO rule as below.
Discount Type: Gift Product
Under Gift Options, Select Gift Type as Buy from a Category and get free gift. Then add the Condition, select category Mobiles and select Free product Protective case. If number of free product is 1, then you can enable the Automatically add gifts to the Cart. Then Publish the rule.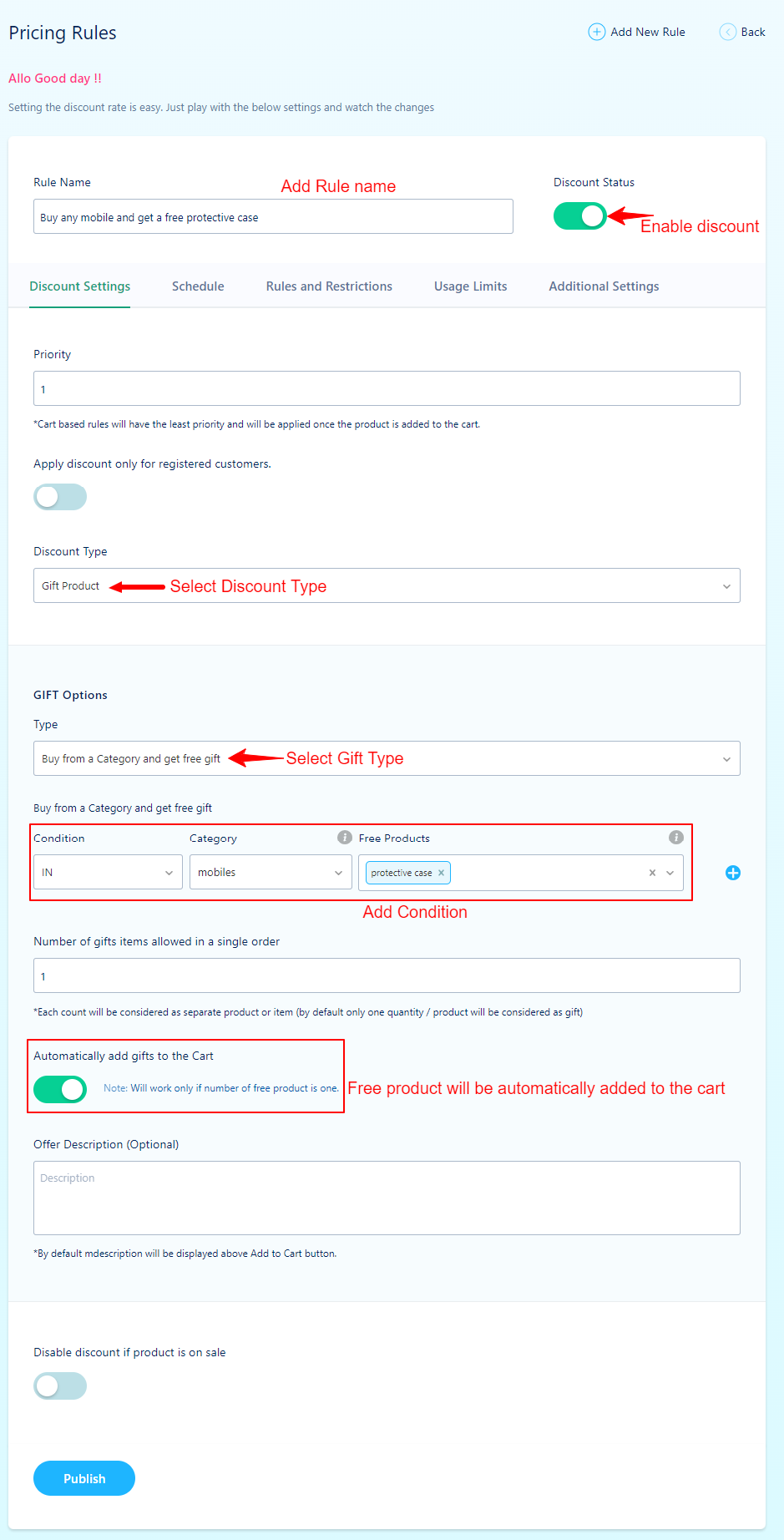 Cart:
1) Select Samsung s20 mobile that is in the Mobile category and add it to the cart.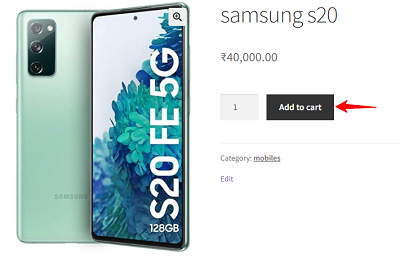 2) You can see the Free Gift automatically added to the cart as below.