Display labels on discounted products (using Product Labels)
You can find Badge settings from the settings of WooCommerce Dynamic Pricing With Discount Rules plugins.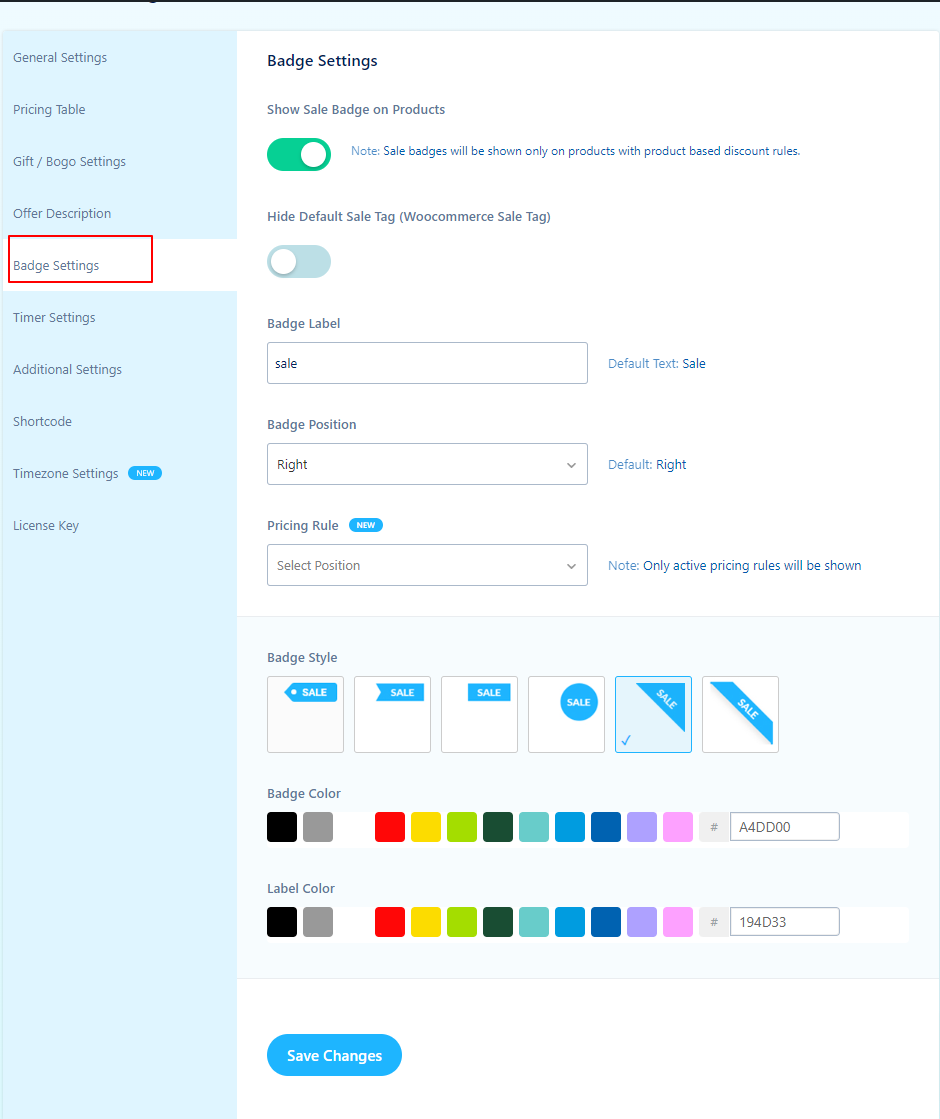 Show Sale Badge on Products: This enables you to show a sale badge on products. The sale badge will be shown only on products with product-based discount rules.
Hide Default Sale Tag: If you enable this option it hides the default sale tag which is the woocommerce sale tag.
Badge Label: You can provide the label of the badge here.
Badge Position: You can provide the position of the label here whether right or left.
Pricing Rule: All active Pricing Rules will be listed here. You can only set the badges to any one active Pricing Rule
Badge Style: Choose your badge style that matches your requirement.
Badge Color: This lets you select a required color for your badge.
Label Color: This lets you select a required color for your label.
WooCommerce Dynamic Pricing with Discount Rules can also be linked with our WooCommerce Product Labels plugin. To display badges on discounted items just use the same Product Lists for both Pricing Rules and Product Labels. For this, you need to enable the following option from the general settings of Badges.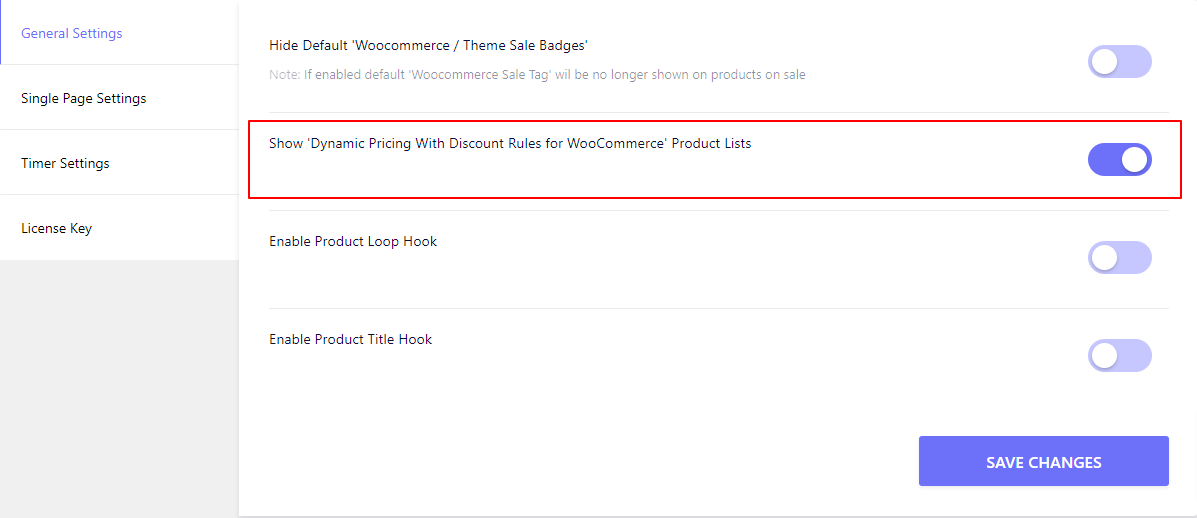 For more about product labels and its features please refer to this link.