How can we set up gifts?
After creating a new rule, in the discount settings, you will need to specify the discount type you intend to give and in this case that would be a Gift product. You will find the gift product option when you scroll down to the BOGO rules section after selecting the discount type option.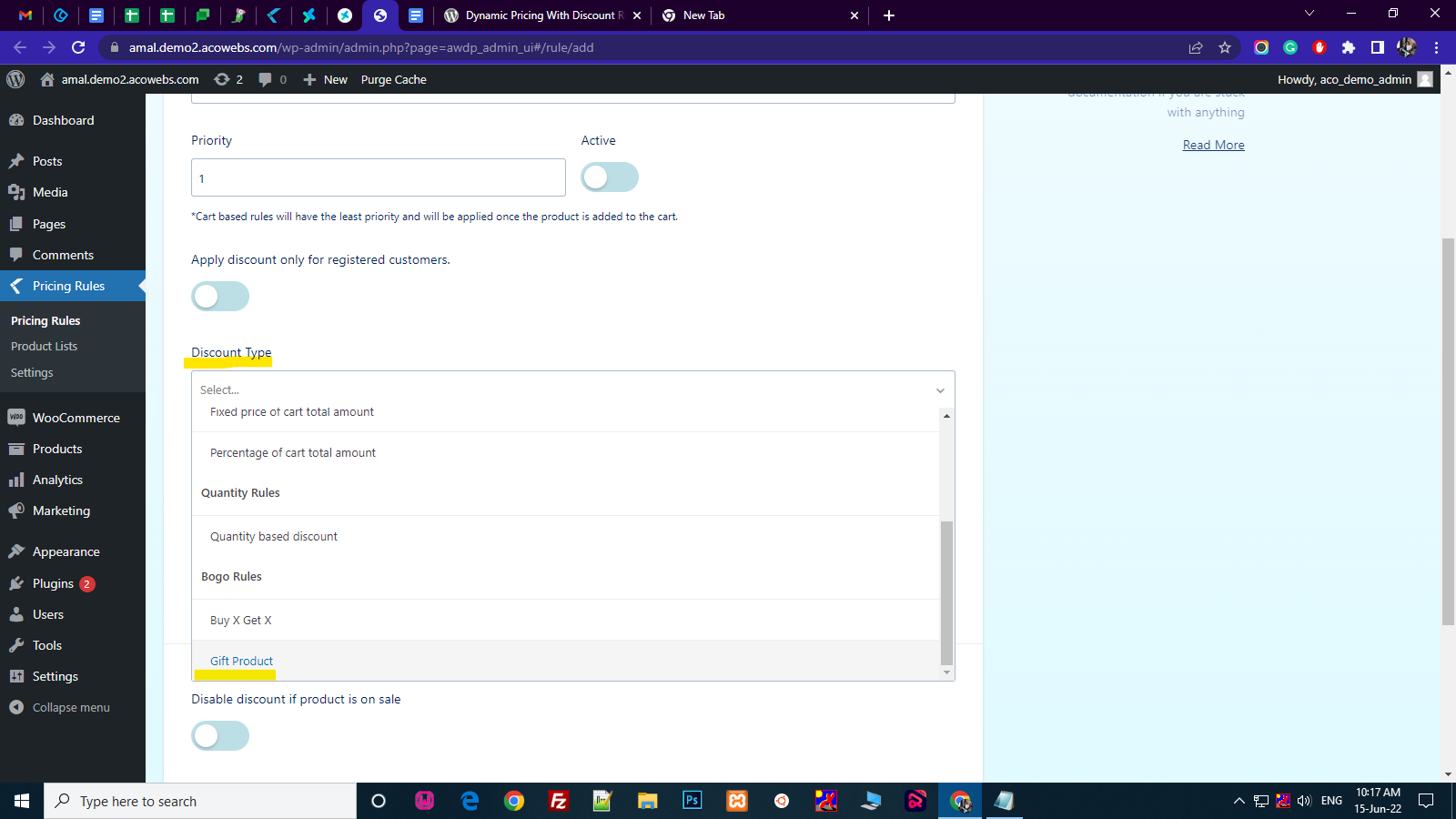 When the user selects a gift product as their discount type new fields will appear termed GIFT Options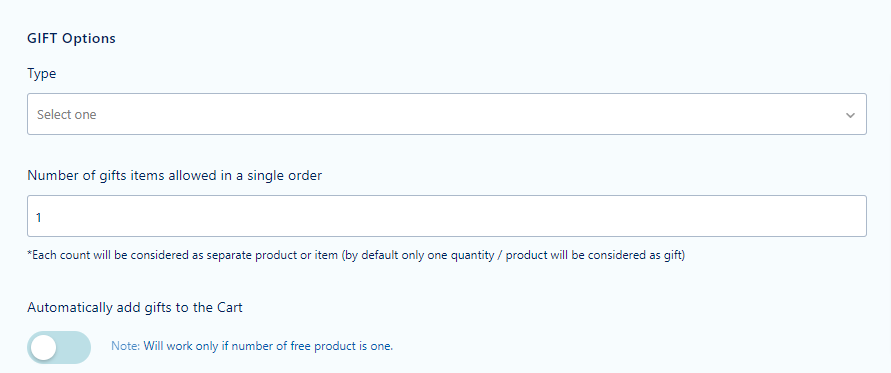 Gifts can be configured in different types.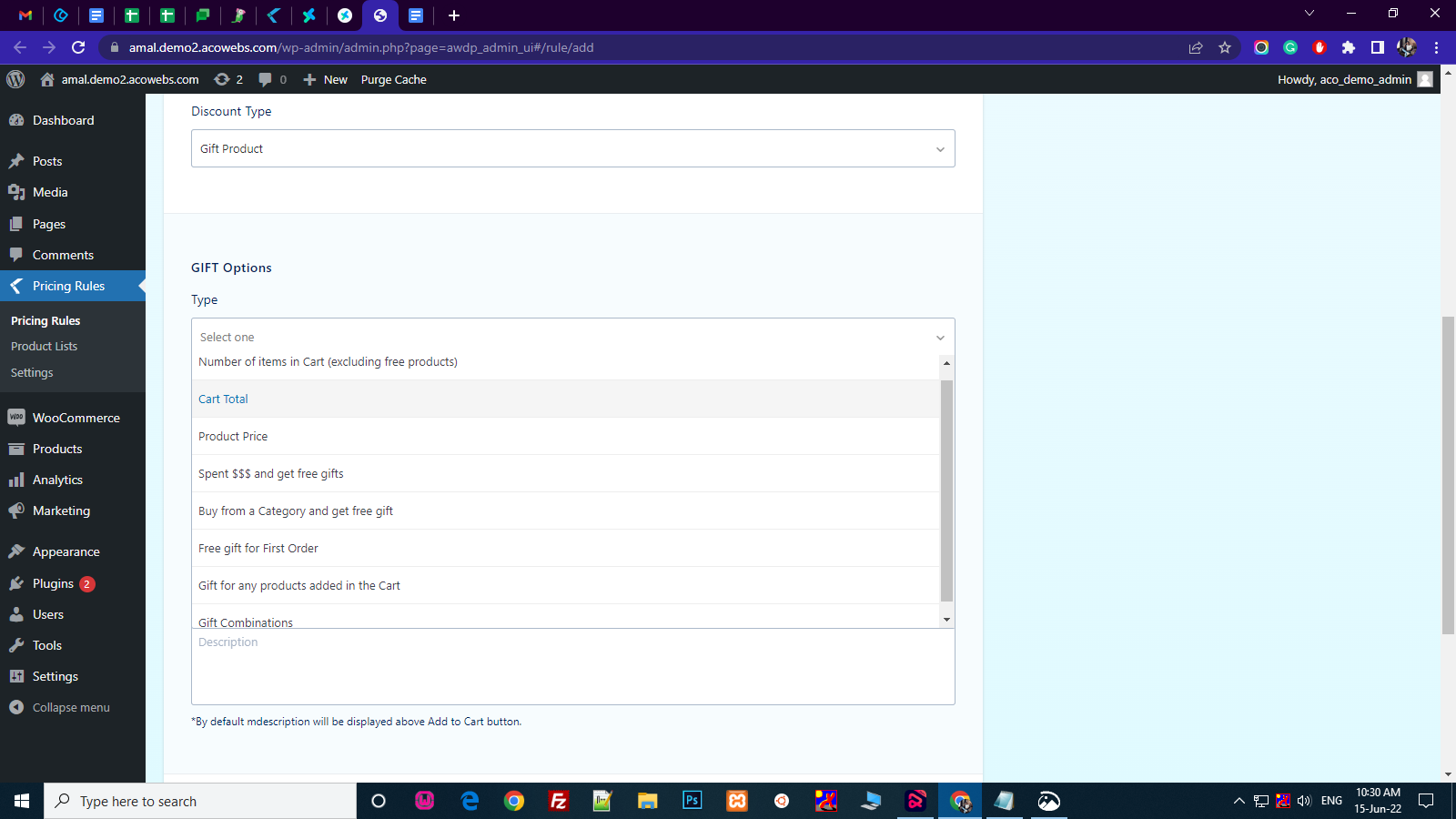 No. of items in cart (excluding Free products): In this type, the user can set up gifts if the quantity of products matches a certain number which will eventually automatically trigger the gift.
want to learn with an example….Click here
Cart total: In this type the user can configure the gift to be only available if the total price in the cart matches a certain amount that has been pre-set by the user.
Product Price: This type will allow the user to create a scenario in which the customer has to buy a product worth a certain amount and then only will the gift be awarded.
Spend $$$ and get free gift: In this scenario, the free gift will be added to the cart if the customer has already purchased items worth a particular amount from your shop.
Buy from a category and get free gift: In this type, the user can configure the rule so that the customer can only avail of the gift if they buy the product from a certain category.
Free gift for first order: In this simple scenario you can set up the gifts to be given if a customer is making his/her first purchase or order.
Gift for any products added to the cart: This scenario doesn't depend on cart value or quantity, gifts will be given if any product is added to the cart.
Gift combinations: In this type the user can create combinations ie. for a certain product you can assign a certain gift and create as many combinations as you want and when you add those products the pre-assigned gifts will be received as well.

You can set the number of gifts allowed per order in the Number of gift items allowed in a single order Box.
If enabled the Automatically add gifts to the cart button will only work if the no.of gifts given for free is one and not more than one.
Go ahead and publish the rule to complete.

There is also an extra option to show the products which are on offer on the product page if you enable Show offer Products button on the Gift/Bogo settings page.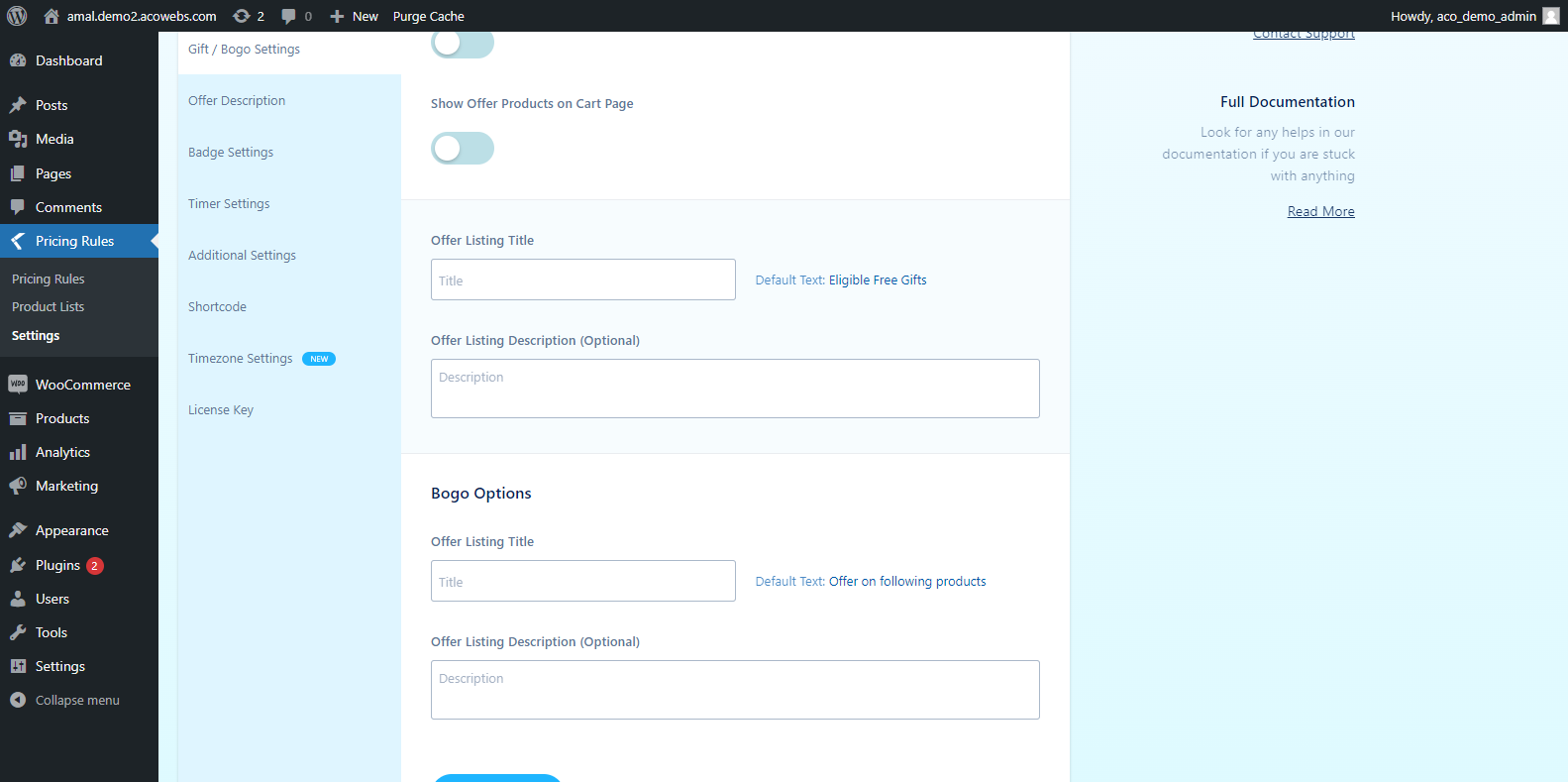 There are also options to show offer products on cart page when you enable that button from gift/BOGO settings
The user can also set their own authentic offer listing title and offer description from Gift/BOGO settings.
Have fun setting up gifts.