The Buy Online Pick Up In-Store (BOPIS) concept has become popular thanks to the convenience and variety offered by eCommerce retailers.
Many consumers are now preferring to shop online and collect their orders at brick-and-mortar stores at the time and location of their liking.
The concept helps customers save on shipping costs, delays in-order delivery, and the inconvenience of having to return items that do not meet their requirements.
The BOPIS trend has been on the rise, with sales jumping by as much as 259% by 2020. More customers plan to continue using the BOPIS concept as the COVID-19 restrictions ease.
As the online and in-store purchasing platforms intersect, eCommerce retailers must prepare for even increased BOPIS transactions as a way to lure more online shoppers to physical stores.
To do so, this article covers a complete guide to BOPIS, including what BOPIS is, how it works, its benefits, and applications.
What is BOPIS?
Also known as "click and collect", BOPIS entails the process of shopping and buying items online, and picking up the order at a store near you.
Customers using the BOPIS concept enjoy the flexibility that the concept offers, while retailers are adopting the model to improve on customer experience. It is a great way to increase the in-store foot traffic, while leveraging the omni-channel retail experience.
Due to the convenience of online shopping and collecting items at a physical store, other variants of BOPIS have come into play. They include:
Curbside pickup (BOPAC)
The buy online, pickup curbside (BOPAC) concept is a subset of BOPIS, and it entails customers collecting items outside a brick-and-mortar store, without having to leave their car.
Buy-online-return-in-store (BORIS)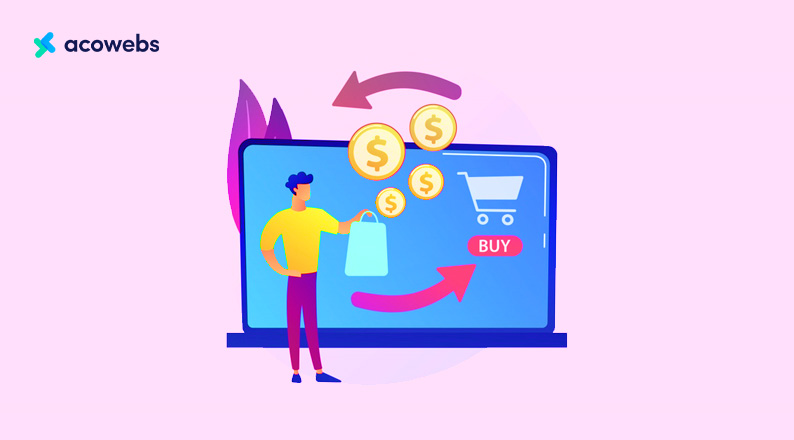 Here, customers can visit your eCommerce site, buy the intended item, have it delivered directly to their physical location, and return the item to a physical store in the event that the product is spoilt or does not meet customer expectations. 
Reserve-online-pickup-in-store (ROPIS)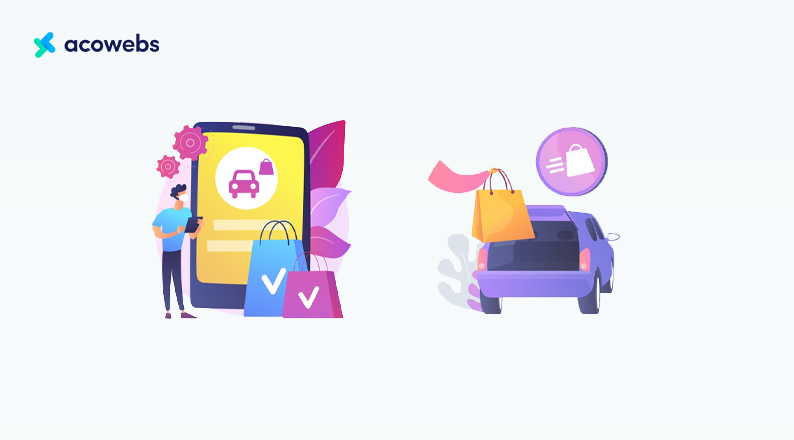 The idea is to visit the online store, reserve the item to be bought, and visit your physical store to complete the purchase.
The three models share some common elements with BOPIS, whereby they provide a clear integration between online and offline store experiences, enabling you to attract and retain more customers through seamless omni-channel offerings.
ALSO READ: Top 8 Social Media Strategies That Every E-commerce Store Needs To Implement
How does BOPIS work for retailers?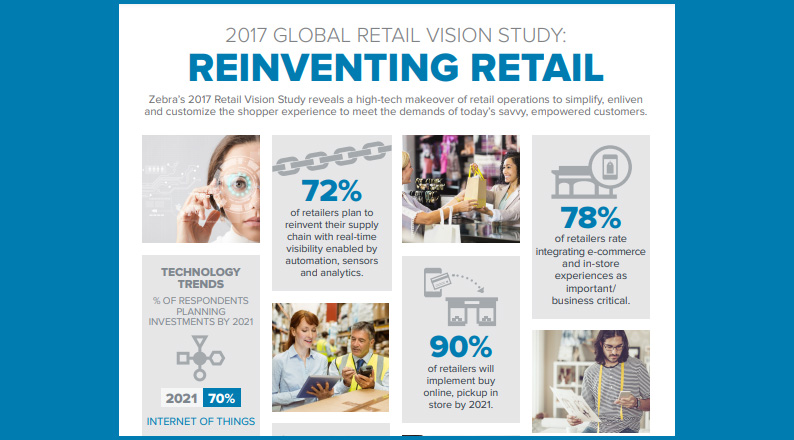 Shoppers' needs are ever on the rise, and as more online users seek flexibility and variety, you must find a way of meeting these needs through quick and efficient order fulfillment.
Through BOPIS, customers can choose to collect their orders at your physical stores located near their location.
As of 2021, 90% of retailers will be looking to provide the BOPIS channel to their customers, making the practice an upcoming trend that every online retailer with a physical presence should take advantage of.
As an eCommerce retailer, let's have a look at how the model works and how you can leverage it:
Set up a brick-and-mortar store
For BOPIS to work, you must have a physical store located at strategic places, where customers who buy products from your website can visit to collect the ordered items.
Ensure your brick-and-mortar store is located at a convenient place with easy access to a parking lot and a pick-up area free from disruptions like oncoming traffic.
For increased sales, ensure your store has complementary or related items that you can cross-sell to your BOPIS customers as they pick up their online orders.
An eCommerce store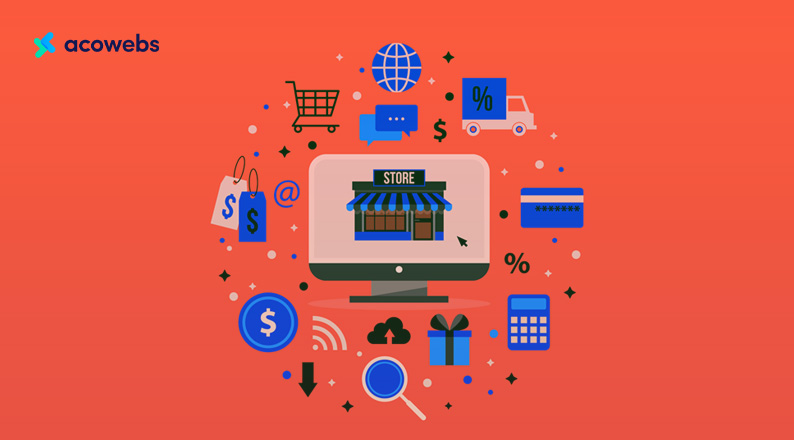 The BOPIS model works best if you can attract online customers to your online store, using user-friendly, professional, and visually appealing web design and product pages.
Platforms like Shopify and WooCommerce are a good choice if you are seeking to establish a branded omnichannel online store, which is integrated with social media pages, different payment gateways, and other interfaces like the checkout page.
These channels also allow you to add plugins for better management of your marketing needs, such as automated emails, subscription buttons, abandoned cart emails, newsletters, and text marketing.
An omni-channel platform enables customers to enjoy smooth and seamless services, because both the mobile and website interfaces are optimized for high page load speeds and targeted marketing, hence, easy navigation across the web pages.
An advanced and user-friendly online store will make it easy for you to implement the BOPIS concept because customers can easily be moved up the sales funnel, from shopping to order placement, fulfillment, and pick-up.
An omni-channel will also come with a customer management system and payment platforms that sync perfectly with both your digital and physical channels.
For instance, once a customer places an order at your store, the system will be able to trigger an automated order confirmation email and live updates on the delivery and pick-up status via SMS or email.
The navigation system will also share a location pin with the customer whenever the ordered item is delivered at your physical store.
A smooth integration of these order fulfillment processes will enable you to deliver outstanding customer experience, leading to increased customer returns and sales.
ALSO READ: WooCommerce vs Shopify: Which eCommerce Platform is Better?
Track inventory
The inventory management system (IMS) will alert you when you are about to run out of stock in your physical store, as well as inform customers when you undergo stock-outs and when items are back in stock.
Ensure the IMS is well integrated with the BOPIS model for smooth flow and management of your stock.
Customers should not always be turned away from your physical store because there are stock-outs that you are not aware of. Instead, you should have real-time visibility of what is available, and ensure smooth communication with the warehouse staff in order to predict, plan, and manage stock in-takes on time.
Real-time inventory management will ensure that your website displays what is currently available in the physical store, while still updating customers on when to expect items that are out-of-stock.
BOPIS for customers
For customers, BOPIS is a highly-convenient, flexible, and reliable model offering the much deserved, seamless shopping experience.
Indeed, statistics show that 59% of consumers are opting to use the BOPIS approach when shopping online, as opposed to shipping.
Another 30% of online consumers are using the BOPIS model for the first time since the beginning of the pandemic, while 64% now have a higher affinity for in-store pickup compared to the period before the pandemic.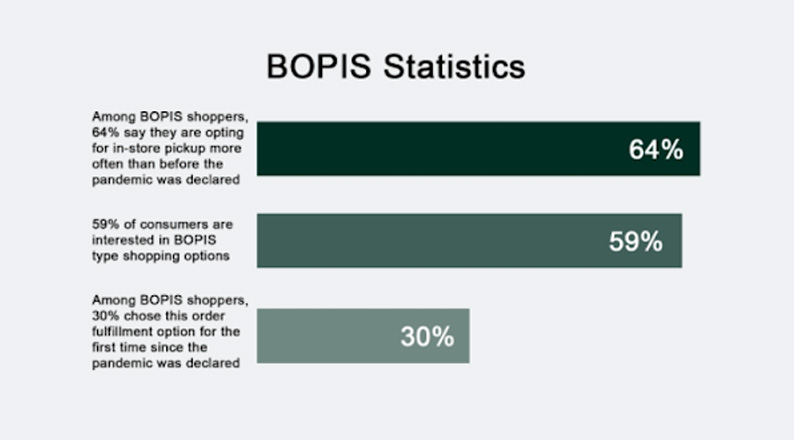 Other findings by Statista show that as of 2019, 83% of customers used the BOPIS concept when shopping online, while another 63% are open to trying the curbside pick-up option. 
As more and more customers embrace the BOPIS approach, so should eCommerce store owners prepare to meet the omni-channel demand.
The BOPIS model for customers is a three-step process:
Order placement
The first step a customer will do to initiate a BOPIS transaction is to shop online, and to place an order on the product page available on your website.
Customers will either visit your website to place the order or they will do so using your eCommerce app.
They will then select the time and store from which they prefer to collect the item/s purchased. Customers will be relying on what is displayed on your eCommerce store to determine the type and quantity of items to order and the store location to pick the items.
Therefore, you must display items that you are able to deliver at the respective stores, as well as provide real-time physical location details.
You should also display the operating hours for your physical store to avoid customers getting inconvenienced. Depending on your operating hours, it will be easy for customers to collect orders at a time that is most suitable to them.
Once the order is placed, ensure to send an automated order confirmation email or SMS with the order number, order details, and expected TAT for the delivery.
Order fulfillment
Once a customer completes making and paying for orders on your website, the next step is to locate the ordered item at the customer's local store, pack it, and hold until collection.
Ensure to send real-time notifications at each crucial step of the order fulfillment process to let the customer know when the order has been placed successfully and when it is ready for pickup.
If the item ordered is not available at your store, yet the order placement was already completed, you should order for the item from a nearby warehouse or store.
The order fulfillment process should be completed seamlessly to ensure you meet the delivery deadline promised to the customer during order placement. You should still communicate any unforeseen delays with the customer to avoid causing panic and unnecessary follow ups.
ALSO READ: Impact of e-Commerce On Society: Advantages and Disadvantages
Order collection
The last step in the BOPIS model is collection of the ordered items at your physical store.
At this stage, you can offer customized services, such as curbside pickup, whereby you deliver the order to the customer's car.
If it is not practical to provide such additional services, ensure to make it easy for the customer to reach your store, by for instance, displaying a clear storefront signage and providing clear directions on how and where to pick the order – directions can be shared via a push SMS or email notification.
During collection, ensure the fulfillment teams collect a signature upon presentation of the order info by the customer. It is also crucial to take a photograph of the product delivered for purposes of documentation and warranty.
You should also provide an email receipt upon order collection, and remember to send a Thank You note.
You can also schedule an automated push notification through your eCommerce app or via email seeking feedback from the customer on the quality of service offered. Ensure to collect and keep track of the feedback left in order to address complaints or emerging problems in order delivery on time.
Ensure the pick-up times are properly scheduled to avoid congestion and lengthy queues at the pick-up location.
What are the benefits of offering BOPIS?
eCommerce retailers are embracing the BOPIS concept for competitive advantages.
This trend has been driven by the current trend, whereby many consumers, up to 70% of online shoppers, are adopting BOPIS due to the improved convenience and cost-savings that come with using the model.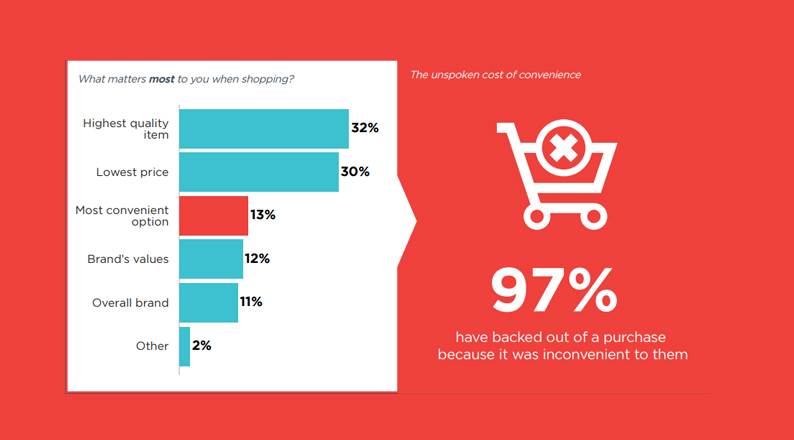 To leverage the rising demand for the omni-channel selling strategy, eCommerce retailers with brick-and-mortar stores can use BOPIS to compete with other large online businesses that lack physical storefronts.
Here are the benefits of BOPIS to retailers:
Increased traffic and sales
Customers that visit your physical store to collect their orders are potential buyers for complementary, additional, or upgraded items.
Some will see useful items that they had not thought of buying when shopping online, or they could be attracted by upsells and cross-sells stocked in your store.
Indeed, according to a report by the International Council of Shopping Centers, 67% of click-and-collect customers end up purchasing additional products from physical stores whenever they are picking up their originally ordered items. 
BOPIS users are a huge source of additional sales revenues for your retail outlet, especially because buying in-store enables customers to get more items immediately.
ALSO READ: Best WooCommerce Plugins to Increase Your Sales in 2021
Lower shipping costs
Retailers find shipping expensive, and they are forced to bundle many items together in order to make shipping costs manageable and cost-friendly to customers.
Deriving competitive advantages is hard when faced with high shipping costs, and BOPIS will help you overcome this challenge by enabling you to focus more on better and competitive shipping options.
You do not have to ship every order made online because you will be selling only what is available at your physical stores. The flexibility that comes with BOPIS makes the model quite attractive and affordable to eCommerce retailers.
Better inventory management
BOPIS works best if you are able to manage your inventory well. You should streamline your stock intakes to ensure you have ample items in stock to fulfill orders placed online.
The concept forces you to have better communication with the fulfillment personnel and more control over your inventory assessment to ensure smooth operations and satisfactory customer experience.
The real-time updates on stock levels give you a better understanding of what products are available, which ones to get from other stores, and which ones are to be replaced either because they did not meet customers' requirements or they were faulty.
BOPIS is also beneficial to customers in a number of ways:
No shipping costs
One of the main reasons customers abandon their eCommerce shopping carts is the unexpected shipping costs, yet BOPIS offers customers the option to shop without shipping, which reduces churn and lost sales.
Indeed, one of the things that customers like most about BOPIS is the fact that they don't have to incur shipping fees.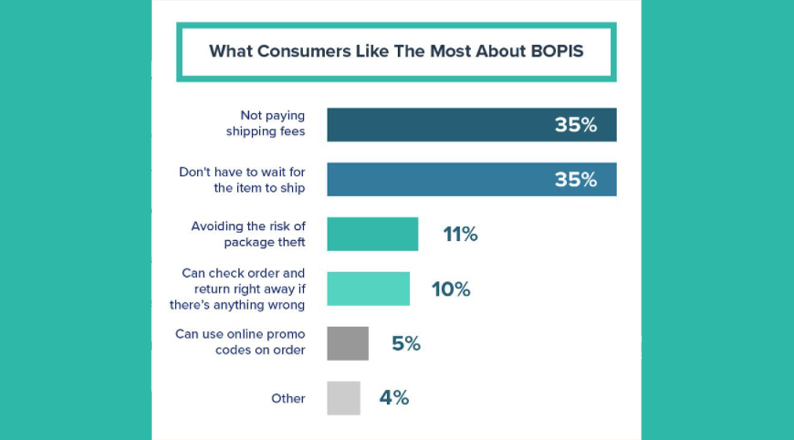 The cost savings derived from collecting items at a brick-and-mortar store are also a source of advantage to customers because they can use the extra money to order more items.
ALSO READ: Pros & cons of using shopify for ecommerce stores
Speed of service delivery
BOPIS is the ideal solution to customers seeking to buy items online and still be able to collect them without delay.
Your customers will no longer have to wait for days to collect their items, because BOPIS offers instant gratification.
Improved customer experience
BOPIS solves the problems of missed deliveries, and ensures customers receive products in the right condition, as opposed to shipping whereby items are prone to getting lost or damaged.
There is also the guarantee that customers will find the ordered item in the physical store.
Additionally, customers find BOPIS more convenient than other models of online shopping because they can return and exchange orders that don't fit their requirements right away, rather than having to ship back and incur additional return costs.
Collecting items at a physical store also reduces the hussle of having to queue and wait to be served because customers can pick items at a time that best suits them without the fear that the product will run out of stock.
It is also possible to open, check, and test the ordered product before checking it out, which reduces the return rate.
ALSO READ: Using Personalization On Your Online Store To Enhance Customer Experience
Applications of BOPIS
Nordstrom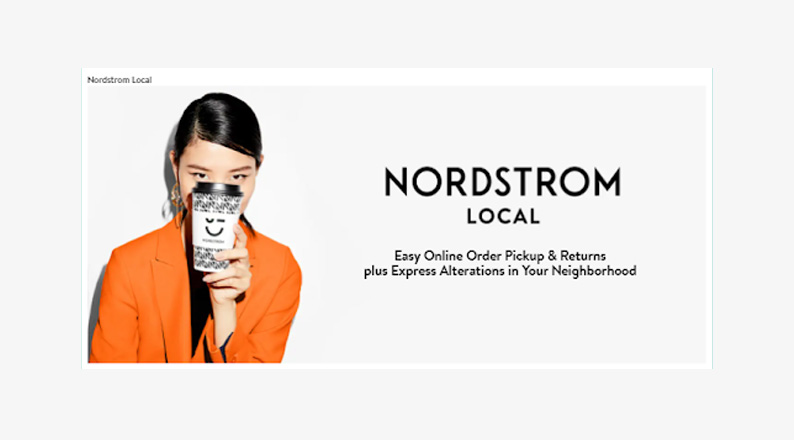 Nordstrom has been offering BOPIS since 2019, a practice that has helped the business raise its digital sales tremendously.
The company uses the opportunity to lower its operating costs and to increase convenience for its customers.
GAP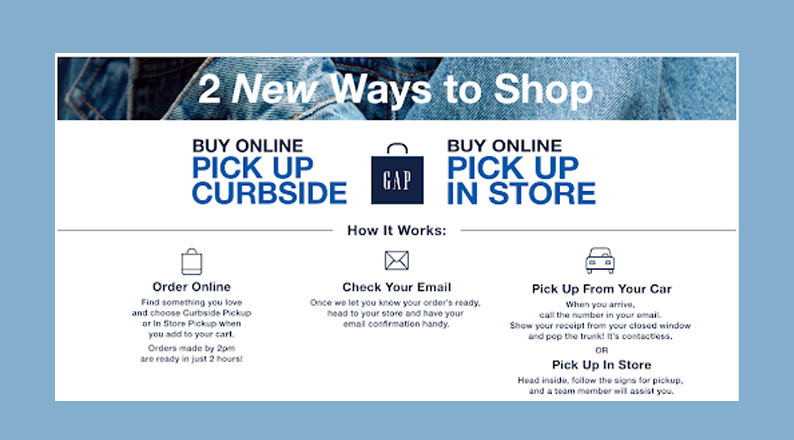 GAP offers two BOPIS models, which are buy online, pick up curbside and buy online, pick up in-store.
Customers can navigate the BOPIS landing page and FAQs on the company's website to view and understand how the process works. 
Dollar General
Dollar General adopted the BOPIS model in 2019 and since then, the company has been able to offer a more convenient, seamless, and personalized experience to its customers.
The retailer has also benefited from using the concept, with sales rising by 27.6% to reach $8.4 billion by early 2020. 
The model enabled the company to stay afloat irrespective of the adverse effects of the COVID-19 pandemic on businesses.
ALSO READ: Best UX Practices for an eCommerce Checkout
Conclusion
BOPIS is the process of shopping and buying items online, and picking up the order at a store near you. The concept has other variants, such as curbside pickup (BOPAC), BORIS, and ROPIS, but curbside is more common because many customers collecting items at a physical store also prefer if the items are delivered to their car.
For BOPIS to work, you must have a brick-and-mortar store, an eCommerce site, and an inventory and order tracking system for managing the order placement, fulfillment, and collection processes.
Both retailers and customers are using the BOPIS model, mainly due to benefits, such as convenience, cost savings, better customer experience, and improved traffic and sales.
Acowebs are developers of WooCommerce plugins that will help you personalize your stores. It supports the additional option with feature-rich add-ons which is WooCommerce Product Addons, that are lightweight and fast. Update your store with these add-ons and enjoy a hassle-free experience.