If you're torn apart between Wix and WordPress, you are not alone.
Both of the two website builders are big names, with Wix boasting soaring popularity owing to successful, massive marketing campaigns. WordPress, on the other hand, is a strong, established brand, powering a third (38%) of today's live websites. It is the most popular website builder on the globe.
While the two platforms may be confusing to the user, especially newbies, they operate differently. Wix is akin to a fast, fun, and flashy tool for people with few or no technical skills.
On the contrary, WordPress.org is a popular content management system favoring coders and more technically-savvy users.
Despite the differences, what you need for your website is a user-friendly tool to meet your business needs irrespective of your technical knowledge and budget. To help you with this dilemma, we have done in-depth research to help you decide on the best solution for building your website.
Read on for a comparison of Wix vs WordPress, the 8 distinctive features, and performance rating to determine which of the two scores better.
Wix vs WordPress
Wix is a website builder enabling users to access site-building and hosting tools in one platform. It is an easy-to-use, simple builder suitable to the needs of users without the technical know-how or time to create and launch a large, powerful site.
The main benefits giving Wix an added advantage over WordPress is that the former is user friendly to non-coders and beginners, relatively cheap, and has a wide variety of templates. However, this tool is not recommended for creating large websites because having many pages will cause it to slow.
In comparison, WordPress is a multi-purpose content management system (CMS) with advanced tools and features to create and customize a complex site. You can use the CMS to craft personalized designs, organize your content according to categories and tags, add graphics, etc.
These activities make the process of site-building lengthy but more fun because it is less restrictive. You will also require more technical knowledge to use WordPress.
WordPress stands out because it is flexible, giving the user the ability to customize their site, has editable source codes, themes, and plugins to choose from, and is highly-versatile. It appeals to the needs of both beginners and advanced users.
With these ideas in mind, let's have a look at differentiating features between Wix and WordPress.
8 Ways Wix compares to WordPress
1. Ease of use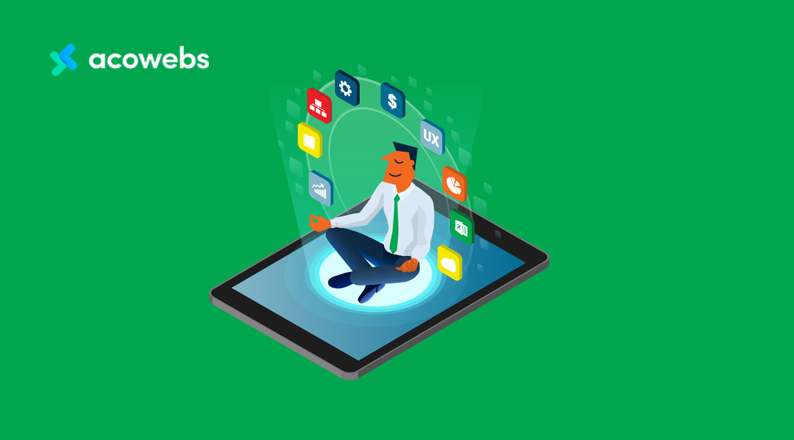 Wix enables you to create a website easily without installing software. You can also use the drag and drop editor to amend your content and pages.
Beginners find the platform user friendly because they can choose to use the Wix Artificial Design Intelligence (ADI) to have the site created for them or the Editor. The latter enables users to access and use onsite templates and have more design control.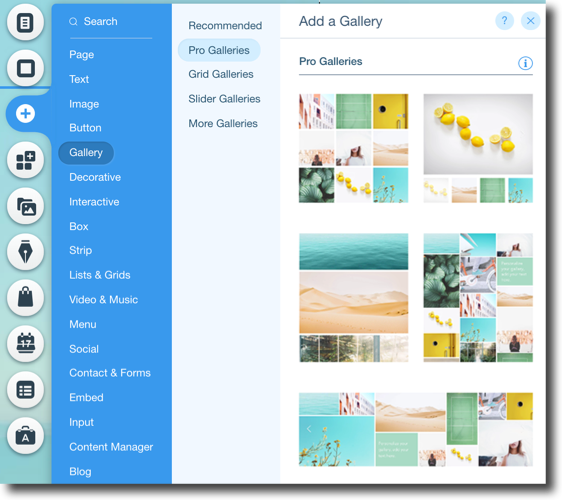 WordPress also comes with more than 30,000 templates and themes, 8,000 of which are free. They are easy to install and customize into your preferred colors, widgets, and menus. The page builder tools, such as Elementor, Avada, and Beaver Builder, will enable you to fully customize your site.
However, beginners may find the process of installing, running, and managing themes and templates challenging, requiring them to have some technical knowledge or learn from tutorials.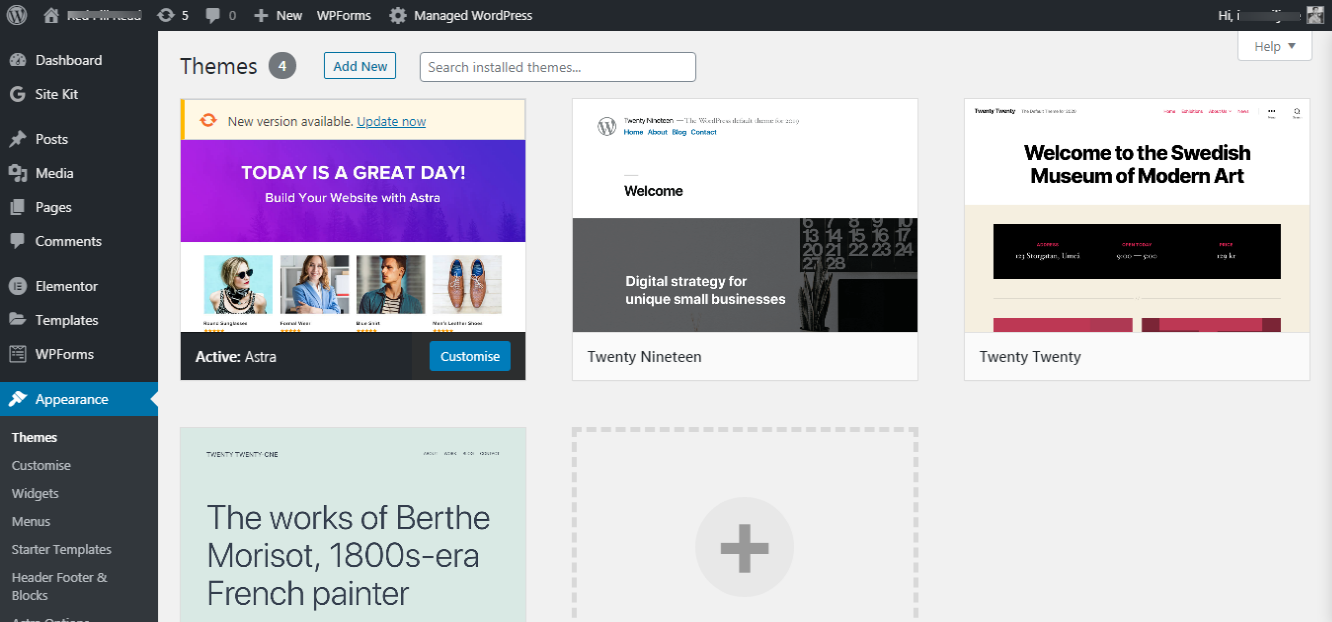 Therefore, in terms of ease of use, Wix performs better than WordPress.
ALSO READ: WordPress.com vs WordPress.org
2. Designs and Flexibility
Wix will allow you to build your site with ease, but this advantage comes with a trade-off. While it has more than 300 free, modern, and slick templates, you will have to forego some level of control and flexibility.
You can use the platform to create your preferred custom domain, select colors, layouts, and fonts. You can also add animation effects to your pages, but you cannot add featured images or contact forms.
You are also limited in the ability to change templates after launching your site or editing the underlying code.
WordPress requires the knowledge of HTML and CSS to be able to modify your template's code. While this may be too technical and time consuming for some users, many prefer this platform because you can integrate multiple, responsive themes available online.
WordPress will enable you to change your site's appearance, create and manage blog content, improve site security, add live chat and forms, and other features. These extensions will require you to install various plugins, which can be challenging for beginners.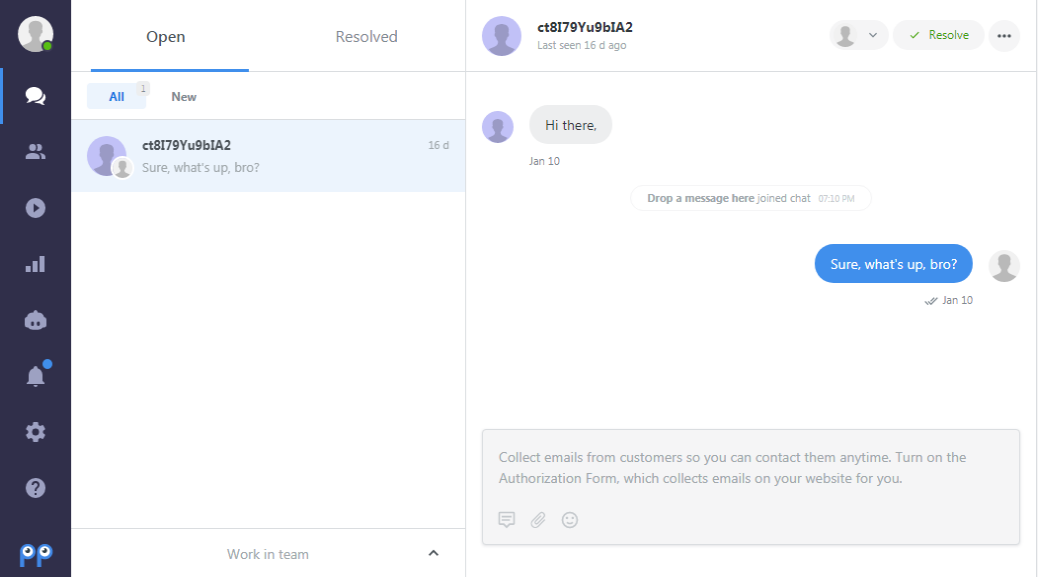 The two platforms perform equally on this measure, The complexity of building a website using WordPress causes users to go for Wix, while the latter's limiting functionalities make WordPress a better choice for users in need of advanced sites.
ALSO READ: Why WordPress is the Best Platform To Build Your Business or Startup Website
3. Plugins
Wix refers to plugins as "add-ons" while WordPress calls them "plugins." Plugins enable site owners to add features and functionalities to meet the unique needs of their websites and customers.
Wix has a large collection of third-party extensions, which you can find on the Wix App Market. There are more than 250 free and premium add-ons designed to help you collect subscribers and leads, analyze data, and interact with your site visitors.
For instance, you can sync your contact forms with CRM by installing a free HubSpot add-on.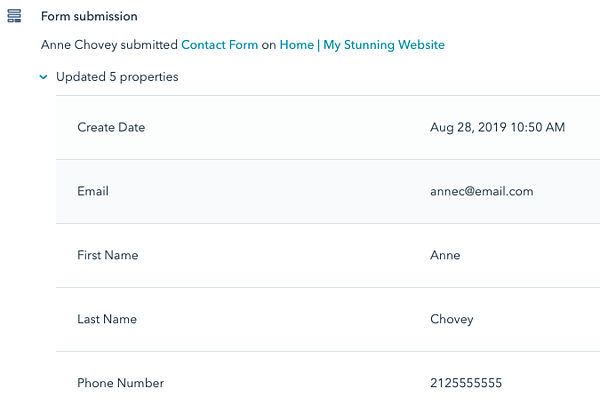 In comparison, WordPress has the largest collection of third-party plugins of all the website building software available. For instance, the official plugin directory contains more than 55,000 free plugins and more are available from third-party platforms, such as Code Canyon.
If you are using WordPress to build your site, you can get a hold of almost any plugin you can think of, for adding any new functionality, that too for free in most cases.
The vast array of plugins on WordPress still come at a cost because, unlike the onsite, ready-to-use add-ons on Wix, you will need to learn how to install, run, and manage the former's. These costs versus benefits make Wix and WordPress square each other on this measure.
ALSO READ: WordPress Coding Best Practices – 15 Suggestions for Website, Theme, and Plugin Developers
4. E-Commerce
According to statistics by the U.S. Department of Commerce, U.S. online merchants sold items worth $601.75 billion as of 2019. This figure marked a 14.9% increase from the previous year, confirming the rising demand for eCommerce.
As you look to move your store or business online to take advantage of the surging demand, you need to consider how Wix vs WordPress can support your needs.
Wix comes with dedicated, built-in eCommerce tools, such as abandoned cart recovery, subscriptions, multiple currencies, advanced shipping, and others.
These features are supported through the more than 100 eCommerce customizable templates, which you can design to add your products and services, link your payment providers, and integrate shipping options.
For instance, the dedicated Wix online store is an easy to use solution with multiple payment options suitable for small businesses. However, it has limited tax and shipping options.
With WordPress, you can access eCommerce functionalities through a third-party dedicated eCommerce plugin known as WooCommerce. You will need to install the plugin to be able to create and customize your eCommerce site.
This open-source solution enables you to download themes and plugins fitting your desired store functionality and appearance.
For instance, HotSpot's free WooCommerce plugin can be integrated with HotSpot CRM, enabling users to monitor their buyers and visitors and create automatic workflows for customer onboarding.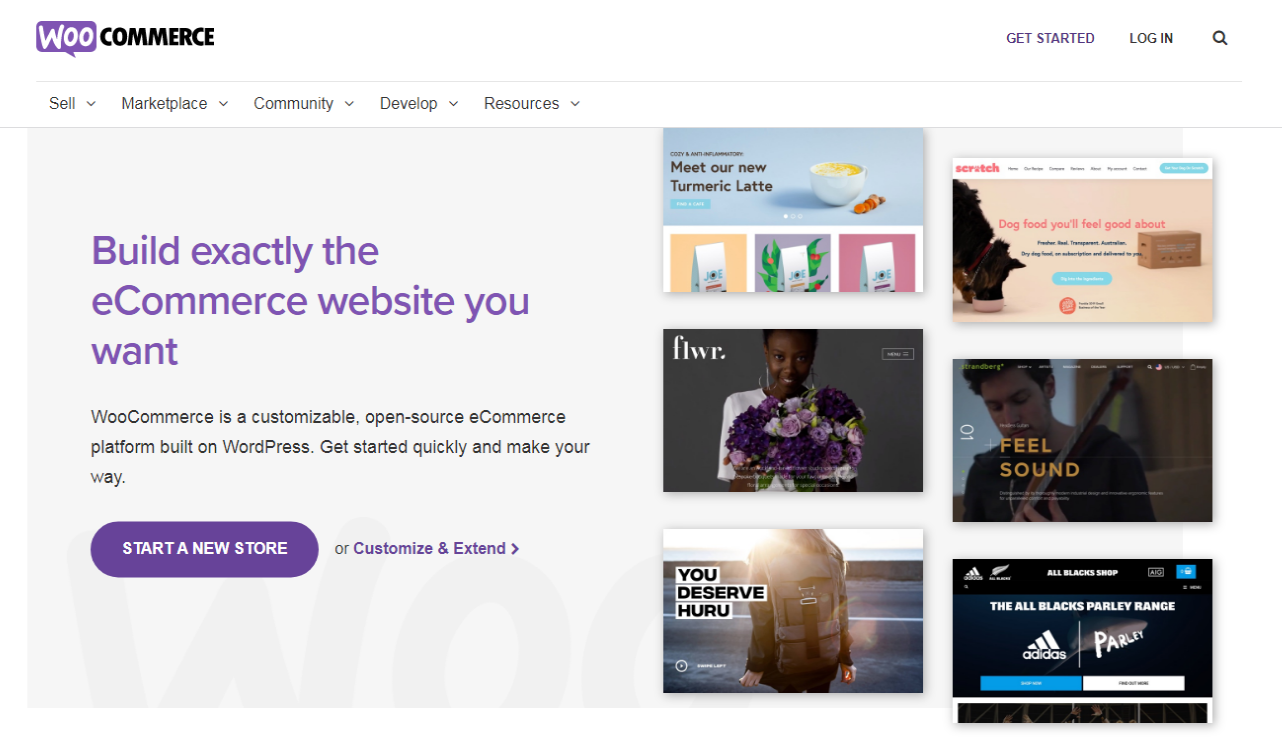 The tool also enables you to create automated follow-ups with abandoned cart customers, enhancing your interaction with prospects.
WordPress's WooCommerce plugin is free though some features are payable. Still, it scores better than the Wix eCommerce store plugin due to its highly customizable features.
There are many top-notch plugins available in WooCommerce too like:
1) WooCommerce Product Options which is for adding custom product fields in WooCommerce product detail page and a free version of it named WooCommerce Custom Fields Plugin
2) WooCommerce Checkout Manager for managing the default checkout fields in WooCommerce – it also has a free version called WooCommerce Checkout Field Editor
3) WooCommerce Discount Rules for adding discounts in bulk based on various parameters set by the admin. The free version of this plugin is named WooCommerce Dynamic Pricing
4) WooCommerce Product Badges for enhancing the call-to-action by adding custom labels on WooCommerce product images – free version of this is also known as WooCommerce Product Labels

5) WooCommerce PDF Invoices plugin for generating customized PDF invoices along with packing slips, and delivery notes from WooCommerce itself. This also has a free version known by the name WooCommerce PDF invoices and packing slips
6) WooCommerce Wishlist Plugin for creating a wishlist of your own by adding your favorite products from a WooCommerce store.
In short, when we consider the E-Commerce aspect, WordPress clearly wins over Wix.
5. SEO
Wix paid plans come with a custom domain, which is good for search engine ranking.
You can use the platform's SEO Wiz to add or change your URLs, content titles, alt attributes, and headings for better ranking. You can also create about 300 redirects, hide pages from search engines, and optimize for search through Google Analytics or Google Search Console.
With the premium plans, you can use the Site Booster to enlist your business in local directories and on search engines.
However, Wix for SEO may come with low loading speeds. You will also have to deal with the automatic images for names, which the site builder gives whenever you upload them. Giving generic names to post headings can hurt rankings for an image-based SEO site.
Wix users also complain of the inability to fully customize the URL for their blog posts, ending up with links like, "wixsite.com/mysite/single-post/Clothig-Post."
The platform relies on Javascript for URL displays, making it difficult for search engines to crawl and read. The high load times are also linked to Javascript as it bloats the source code for WIX sites further hurting the rankings.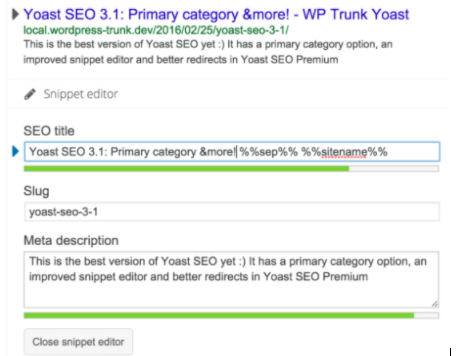 WordPress for SEO works best with a third-party plugin like YOAST SEO or Rankmath as these tools will give you more advanced features and solutions. Still, the platform has in-built functionalities enabling users to create custom URLs and add meta descriptions, alt-text, and headings.
Unlike Wix, WordPress has an automated, cleaner code for permalink structure, making it easier for your site to rank. You can edit the code as desired.
The on-page SEO tools guide you on how to align your text with readable content, keywords, internal links, image alt text, and optimized meta descriptions for improved site and content ranking.
The flexibility that WordPress gives you in customizing your posts for SEO makes this platform the winner over Wix.
ALSO READ: Top 3 WordPress SEO Plugins: Yoast SEO, Rank Math and SEOPress Comparison
6. Blogging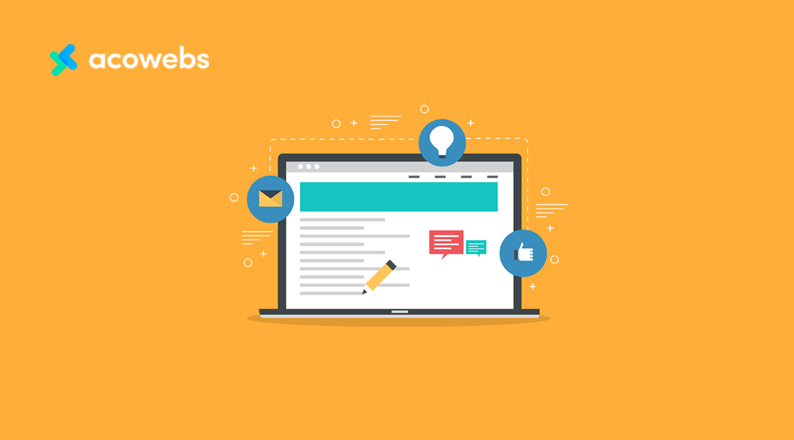 Statistics show that sites with blog posts are 434% more likely to rank better on search engines.
With this in mind, you may need to incorporate a blog page for your site to reap the SEO benefits. To do this, you need a site builder with the appropriate blogging tools.
Wix has an easy-to-use interface with standard blogging features for creating tags and categories, scheduling posts, and featuring related posts.
You can also use the post-editor functionality to add fonts, borders, buttons, images, videos, GIFs, and galleries. Wix also comes with a free media archive from where you can insert your preferred videos and photos into your blog posts. More advanced features, such as maps or music require the knowledge of HTML code insertion.
Though easier to use and customize a blog running on a WordPress site, Wix has limited posting features.
Using WordPress does not limit your blogging options as this platform was built as a blogging site. It has multiple features, including categories, tags, comments section, and theme-specific blocks among others.
However, you will need technical knowledge to make some manual changes to your posts or to use new tools like the Gutenberg block editor.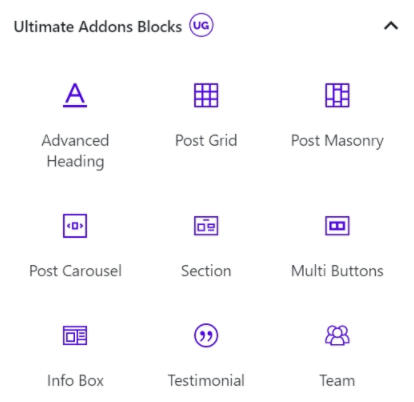 Despite the technical challenges beginners may encounter using WordPress, it has one of the best, flexible tools for creating blogs, compared to Wix, making the former the winner in this category.
7. Support
Wix has a dedicated support function with a team that works 24/7 to help users to troubleshoot issues about domains, charges and billing, account settings, and mailboxes among others.
You can reach the customer care team via phone or raising a ticket. The phone service is offered in English, Italian, Spanish, and Portuguese.
You can also find answers to your concerns from the Wix Help Center, as it contains documents and articles to support Wix users. Third-party sites also feature videos, blog posts, and courses about Wix-related issues.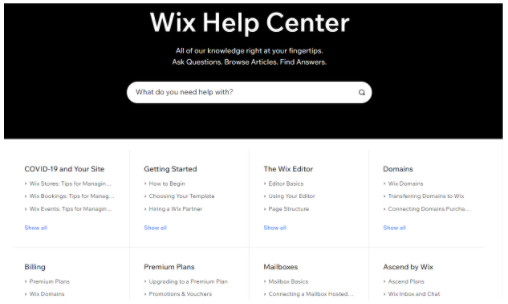 WordPress is an open-source CMS, which relies on millions of members in support forums and global WordCamp conferences for support.
Users can also source for answers from the more than two million topics discussed in the platform's support forum. Beginners can also find multiple online tutorials, courses, ebooks, and other resources on third-party sites.
Getting answers for specific WordPress issues is clearly not easy because you'll have to go through multiple resources, which can also be confusing. Other users opt to seek the advice of a WordPress developer instead.
WordPress lacks official support, making Wix the better of the two.
8. Pricing
Wix operates through free and payable monthly, yearly, or bi-yearly plans. The more expensive the plan, the better and more advanced the features.
The free plan is restrictive because it comes with a generic domain and uninvited adverts. The annual Combo plan, going for $14/month (annual plan), is enough for small projects as it comes with zero on-site ads and a custom domain.
The unlimited package is more expensive and is best suitable for larger sites in need of more storage space and bandwidth. eCommerce sites can use the business basic version ($23/month for the annual plan) for more advanced features and benefits.
You should also consider the cost of buying add-ons available on the Wix App Market. Premium apps sell between $3 and $20, approximately.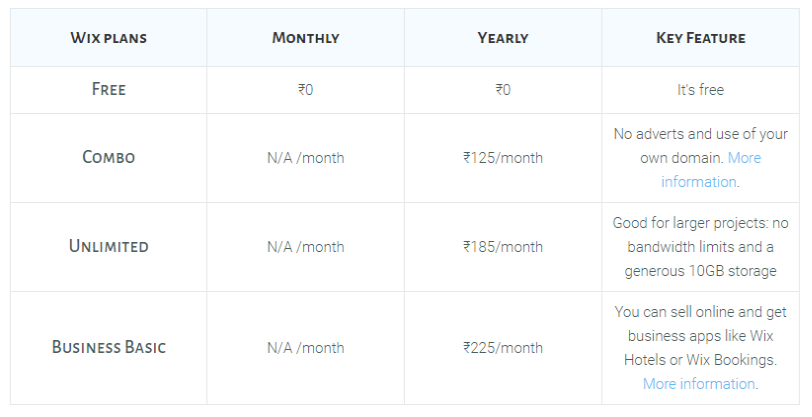 WordPress is open-source, which is free to download. However, you will need to purchase a domain name and hosting services from third-party service providers like Namecheap, GoDaddy, Bluehost, Siteground, etc. On average, you can pay $4/month to host a small site and $12/month for a larger one.
Users in need of premium plugins are expected to incur up to $60 in extra costs. In total, including the cost of paying a web developer if need be, is $300-500.
While Wix is cheaper and easy to use, the flexibility, SEO, blogging, and other advanced features available on WordPress give users better value for money.
Wix vs WordPress: Which is Better?
| | | |
| --- | --- | --- |
| Scores | Wix | WordPress |
| Ease of use | ✓ | |
| Designs & flexibility | ✓ | ✓ |
| Plugins | ✓ | ✓ |
| ECommerce | | ✓ |
| SEO | | ✓ |
| Blogging | | ✓ |
| Support | ✓ | |
| Pricing | | ✓ |
| Total Points | 4 | 6 |
WordPress outperforms Wix on factors, such as eCommerce, SEO, blogging, and pricing. While it is clear WordPress is the better of the two site builders, the perfect solution depends on your needs.
If you're seeking to scale your business over the years or are handling technical projects, you should go for a tool with powerful, advanced, complex features – WordPress.
If you are a beginner, an event-based service provider, or are running a simple business or informative blog, you should choose Wix.
Conclusion
Comparing Wix vs WordPress requires an in-depth understanding of each of the platform's features. Wix is a simple, easy-to-use site builder ideal for users with little to no technical knowledge.
On the other hand, WordPress is a globally renowned tool for building large websites for technically-savvy users.
Both platforms have a wide collection of design tools, including multiple themes, templates, and plugins. However, WordPress is better for eCommerce, SEO, and blogging.
In terms of user support, Wix has an in-house help center and customer care team to help users with technical and non-technical website-related issues. On the contrary, WordPress lacks a dedicated team to assist with such matters.
Although using WordPress to build your website is more expensive than Wix, the former will give you more benefits. You still should consider your business needs before settling on either of the solutions.
Acowebs are developers of Woocommerce dynamic pricing that will help you add bulk discounts to products on your stores. It also developed the plugin for adding various extra product fields which is called Woocommerce product addons, that are lightweight and fast. You can easily update your store with these add-ons and enjoy a hassle-free experience, check out the best options for additional Woocommerce product extra options.